专辑英文名: All Through The Night
专辑中文名: 长夜漫漫
音乐风格: 爵士
资源格式: FLAC
发行时间: 1998年08月25日
简介: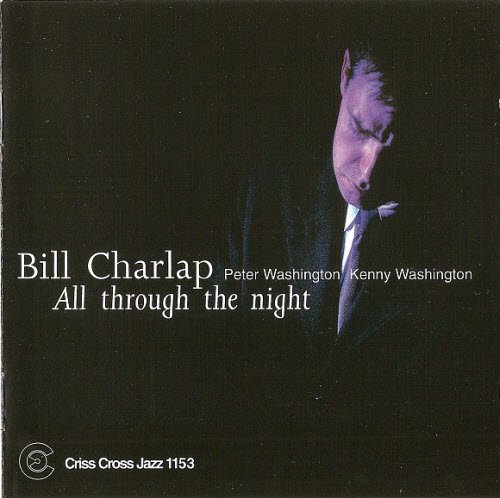 专辑介绍:

艺人 Bill Charlap (比尔夏拉普)
发行月份 2009-Jan
类型 爵士音乐

Bill Charla 出生在 有一个音乐背景的纽约市。他的母亲,桑迪·斯图尔特,是一名歌手谁曾在1962年唱红"我的图画书"这首歌,而他的父亲Moose Charlap是百老汇的作曲家。 Charlap的远房亲戚迪克·海曼 是名爵士钢琴家。 Charlap 三岁开始弹钢琴。后来,他学习了古典音乐,但他一直最感兴趣的是爵士乐。


Born in New York City, Bill Charlap comes from a musical background. His mother, Sandy Stewart, is a singer who had a hit in 1962 with "My Coloring Book," while his father was Broadway composer Moose Charlap. Charlap is a distant cousin to jazz pianist Dick Hyman. Charlap began playing piano at age three. He later studied classical music, but he has remained most interested in jazz.

Career

Charlap and his mother recorded two duet albums, Love Is Here To Stay (2011) and "Something To Remember" (2013). Charlap has recorded seven albums as a leader or co-leader for the Blue Note label, including two Grammy-nominated CDs: Somewhere, featuring the music of Leonard Bernstein, and The Bill Charlap Trio, Live At The Village Vanguard. For the Japanese label Venus Records he has recorded two albums as a leader, as well as eight albums as a member of the New York Trio.

He has worked with Gerry Mulligan, Benny Carter, Tony Bennett, Phil Woods, Scott Hamilton and others. In the mid-90s, he was the musical director of Midnight in the Garden of Good and Evil, A Celebration of Johnny Mercer, part of New York's JVC Jazz Festival. In 1995 he joined the Phil Woods Quintet.

Charlap appears at least twice a year for lengthy runs at some of the world's major jazz clubs, including the Village Vanguard with his rhythm section, consisting of Peter Washington (bass) and Kenny Washington (drums). In addition to appearing and recording with Peter Washington and Kenny Washington in the Bill Charlap Trio, since 2001 Charlap has also recorded as a member of the New York Trio for the Japanese label Venus Records. The other members of the New York Trio are bassist Jay Leonhart and drummer Bill Stewart.

Charlap replaced Dick Hyman as Artistic Director of New York's 92nd Street Y "Jazz in July" six program series after Hyman's 20th year in 2004. He married Canadian jazz pianist Renee Rosnes in New York City on August 25, 2007. The pair released an album of piano duets entitled Double Portrait on Blue Note Records/EMI.

In 2008, Charlap became part of The Blue Note 7, a septet formed that year in honor of the 70th anniversary of Blue Note Records. The group recorded an album in 2008, Mosaic, which was released in 2009 on Blue Note/EMI, and toured the United States in promotion of the album from January until April 2009. The group plays the music of Blue Note Records from various artists, with arrangements by members of the band and his wife Renee Rosnes.

On November 29, 2012, Charlap was the pianist accompanying Tony Bennett at the wedding reception of Liz Lemon on NBC's 30 Rock. As of September 2015, Bill Charlap became the new Director of Jazz Studies at William Paterson University in Wayne, New Jersey.


引用
Audio CD (August 25, 1998)
Number of Discs: 1
Label: Criss Cross
ASIN: B000009PZ6
Average Customer Review: 4.9 out of 5 stars

Release Date August 25, 1998
Duration 46:57
Genre Jazz
Styles Straight-Ahead Jazz Jazz Instrument Piano Jazz
Recording Date December 22, 1997

AllMusic Review by Scott Yanow
This trio outing by pianist Bill Charlap (with bassist Peter Washington and drummer Kenny Washington) is a superior modern mainstream set. Charlap's boppish yet melodic style (which is championed by George Shearing in the liner notes) is pleasing, swinging and just unpredictable enough to hold one's interest. He mostly performs lesser-known standards such as Vernon Duke's "Roundabout," Irving Berlin's "The Best Thing For You Would Be Me" and the Rodgers and Hart classic "Nobody's Heart." An enjoyable outing.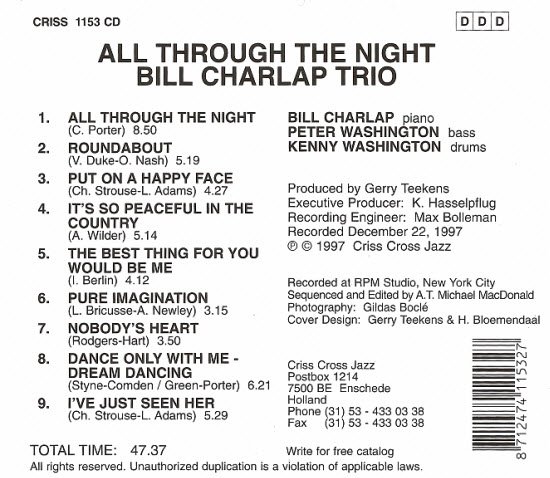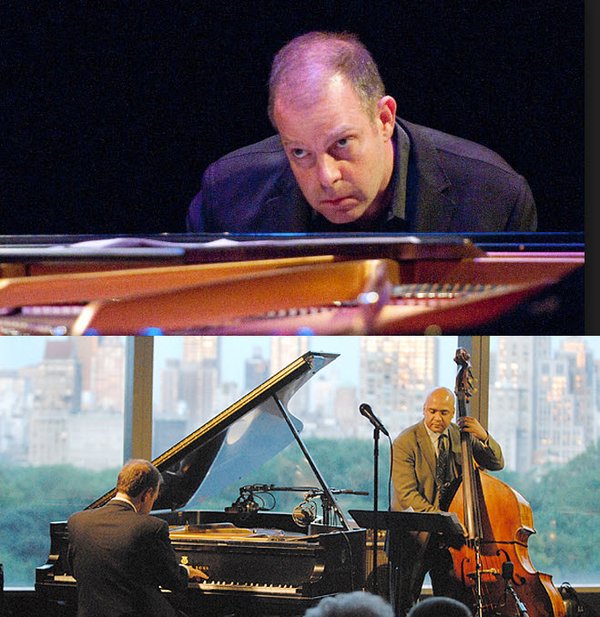 专辑曲目:
1. All Through The Night (Cole Porter) 8:50
2. Roundabout (Vernon Duke / Ogden Nash) 5:19
3. Put On A Happy Face (Charles Strouse / Lee Adams) 4:27
4. It's So Peaceful In The Country (Alec Wilder) 5:14
5. The Best Thing For You Would Be Me (Irving Berlin) 4:12
6. Pure Imagination (Leslie Bricusse / Anthony Newley) 3:15
7. Nobody's Heart (Richard Rodgers / Lorenz Hart) 3:50
8. Dance Only With Me (Jule Styne / Betty Comden / Adolph Green) / Dream Dancing (Cole Porter) 6:21
9. I've Just Seen Her (Charles Strouse / Lee Adams) 5:29

play Total Time: 47:37
这里是其它用户补充的资源(我也要补充):
暂无补充资源