专辑英文名: Decisions
专辑中文名: 决定
音乐风格: 爵士
资源格式: FLAC
发行时间: 2014年04月15日
简介: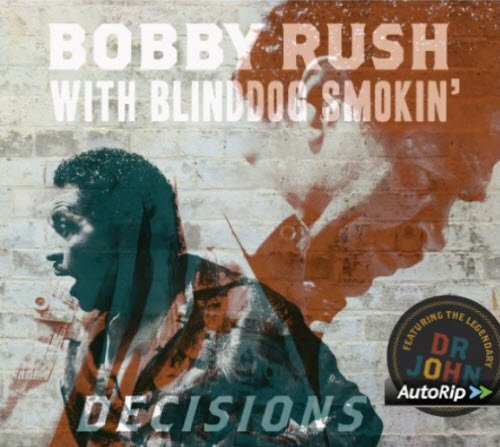 专辑介绍:

自2013 鲍比·拉什发行 "回到路易斯安那老家"后又于2014 发行"决定", 这次鲍比回归到蓝调放克的方式,但这并不意味着它是一个死记硬背的手段。与乐队Blinddog Smokin' 的合作,也是鲍比第一次在他的职业生涯和传奇人物 Dr. John. Mac Rebennack 在第一首歌 "Another Murder in New Orleans," 在暴力充斥的年代 对心灵深思和回顾。。。


引用
Release Date April 15, 2014
Duration 50:40
Genre Blues
Styles Modern Electric Blues Soul-Blues Contemporary Blues Retro-Soul

Original Release Date: April 15, 2014
Release Date: April 15, 2014
Label: Silver Talon Records
Copyright: © 2014 Silver Talon Records
Total Length: 50:41
Genres: R&B > Funk
ASIN: B00JB4Z5C4

AllMusic Review by Stephen Thomas Erlewine [-]

Bobby Rush got dirty on 2013's Down in Louisiana but with 2014's Decisions, he returns to his slick blues-funk ways, but this doesn't mean it's a rote affair by any means. He has teamed up with the band Blinddog Smokin' and, for the first time in his career, recorded with fellow Louisiana legend Dr. John. Mac Rebennack shows up on the opening "Another Murder in New Orleans," a deeply soulful and searching portrait of the violence that often plagues the Big Easy but, really, that's the only instance when good times aren't on Rush's mind. He leers about being a "Funky Old Man" and winks about what happens on "Bobby Rush's Bus," two songs that set the pace and attitude for much of the rest of Decisions. At times, the guitarist looks into the future -- there's a near-electronic funk beat underpinning "Dr. Rush" -- and other times the past ("Skinny Little Women" is a dexterous Louisiana groove and, elsewhere, he picks up an acoustic for some backporch grit), but this is really about Rush being in the present and enjoying his status as a very big fish in a big swamp. He's happy to recall his better, grittier moments, doesn't mind changing things up as long as it brings in more punters and, generally, is just having a good time and encouraging you to do so, too.



Bobby Rush is such a veteran, he has even created his own style, folk-funk, for which the component parts are obvious. After 50-plus years in the game, both his resurgence and ongoing popularity were rewarded with a 2014 Grammy nomination. On his new collection, Decisions, he teams up with Wyoming-via-California band Blinddog Smokin' who complement Rush's vocals and add plenty of their own soul and emotion to the proceedings.

Rush's journey has taken him from his Louisiana roots to Chicago, and, during the 1970s, the chitlin circuit, on which he found an audience for his more outlandish, bawdy performances. A wide range of releases followed, on different labels, and after somewhat of a lull, he returned in the mid-'90s, and hasn't looked back since, with a multitude of albums on his own imprint (Deep Rush) and others.

His sound, at least on the evidence of Decisions, has never settled on any one thing, offering blues, funk, folk and even dashes of hip-hop. His output varies from the slower, painful "Another Murder in New Orleans", which features Dr John, through the pacier title track, where the interesting interplay with the band is first felt, to the funky, retro "Bobby Rush's Bus", which starts off sounding like an early-2000s Snoop Dogg cast-off, before giving the players a chance to show off in a series of solos. The track undoubtedly evokes the feel of Rush's live shows, as does much of the record.

When Rush is feeling it, the album hits. "Funky Old Man" certainly does funk, and certainly does roll. Blinddog make very good account of themselves again and again, especially on this track, and Rush is his swaggering self, but shows a humorous side to his work. "Stand Back" is a masterstroke, with a fuller sound reminiscent of Santana which is lively and involving, with searing guitar, drums and percussion. The song ventures away from the blues/funk blueprint, with echoes of salsa and rock.

However, some of what might go down a treat in Rush's live sets comes across as more offensive than risqué on record. The bluesy "Skinny Little Woman", and especially the hip-hop interlude of "Dr. Rush" may be in character, and may be meant to be jocular, but –- and there is not getting around this—still feel offensive to women. Whether the sentiments of these pieces are accepted by Rush's fans I cannot say, but can equally be viewed as unnecessarily crude, adding little to the record as a whole.

"Too Much Weekend" has a more interesting, acoustic sound, and its ode to overindulgence is humorously dealt with, with a backing that builds and pays off in a strong, dynamic way. "Sittin' Here Waitin'" rounds off the album nicely, with a bluesy punch, and an arrangement which brings out the funk in Rush's music.

Overall, Decisions is good if not great, a record where the touches of brilliance provided by Blinddog Smokin' are rather overshadowed by moments of theatrical sexism and some rather plodding, overly retro offerings. There are some extremely powerful peaks, but Decisions is also not without its troughs.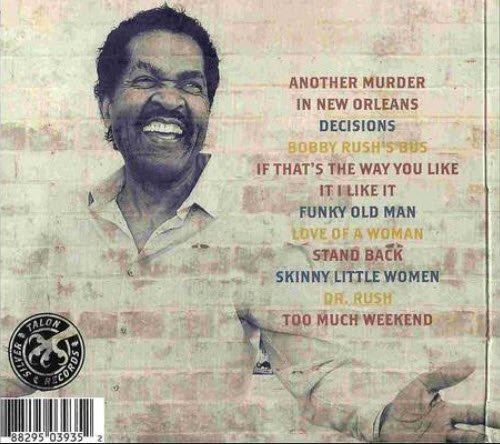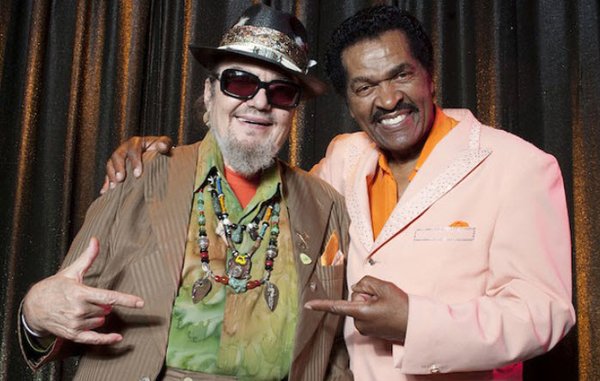 专辑曲目:
01. Another Murder in New Orleans
02. Decisions
03. Bobby Rush's Bus
04. If That's The Way You Like It I Like It
05. Funky Old Man
06. Love of a Woman
07. Stand Back
08. Skinny Little Women
09. Dr. Rush
10. Too Much Weekend
11. Unlisted Bonus Track: Sittin' Here Waitin'
这里是其它用户补充的资源(我也要补充):
暂无补充资源