专辑英文名: Live At The Jazz Corner
专辑中文名: 现场爵士
音乐风格: 爵士
资源格式: FLAC
发行时间: 2012年04月10日
简介: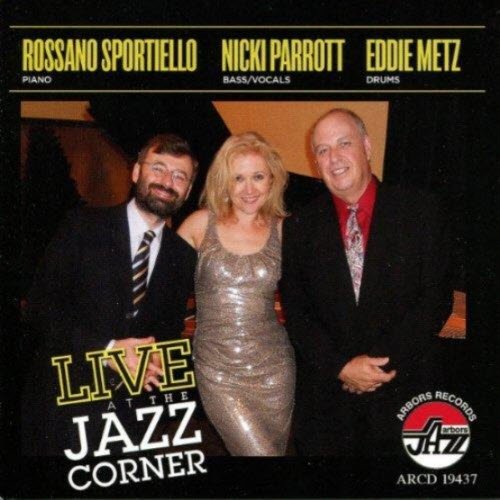 专辑介绍:

有这3位乐手的三重奏,又是现场录音,怎么可以错过,相当值得令人期待的唱片。


爵士乐界中女性贝斯手已经不多,能够同时担任贝斯手及歌手的女性音乐人,更是难得一见。来自澳洲的妮基.派洛特小时候学习钢琴与长笛,却在十五岁时因为吹萨克斯风的姐姐丽莎所属的乐团中缺一位贝斯手而决定转攻这项乐器。结果她不但主修贝斯完成学业,优异的表现还让她申请到奖学金赴纽约进修。在2000年开始,妮基.派洛特就在传奇吉他手雷斯保罗的音乐餐厅中成为固定演出乐手,在这样的磨练下,她的演奏与演唱技巧都已经到炉火纯青的地步。


引用

. . . one of those albums that makes an hour seem like five minutes. . . I played this disc at least a half-dozen times within days of receiving it, find new delights with each listen. You should do the same. – JOE LANG

Nicki, Eddie Metz Jr. (drums) and Rossano Sportiello (piano) form a dynamic trio playing to standing ovations around the globe. Released by Arbors Records 2012.

Audio CD (April 10, 2012)
Number of Discs: 1
Label: Arbors Records
ASIN: B00742F41C

An hour of unpretentious pleasure, served up by three pros who know their stuff. Mainstream jazz, if you like. Or you can just sit back and listen. Either way, you'll be more than glad you came. From the album notes by Terry Teachout, the drama critic of The Wall Street Journal and the author of Pops: A Life of Louis Armstrong

1 of 1 people found the following review helpful
Powerhouse line-up with whote hot energy
By Mike Tarrani HALL OF FAMETOP 50 REVIEWER on September 19, 2014
Format: MP3 Music Verified Purchase
I purchased this album because I have been a longtime fan of Rossano Sportiello, and a fairly new fan of Nicki Parrott. The delight was discovering drummer Eddie Metz who brings true magic to this album as well.

Usually when there are sound samples on a product page I invite folks to listen to those and let their ears be the judge. Here, though, I feel compelled to give my impressions because the sound samples simply do not capture the essence of this album.

Sportiello never ceases to amaze me with his ability to go from stride piano to classical and everything in between. In fact on the first track he playfully mimics James P. Johnson, Fats Waller and others. Even Earl Hines gets a bar or two of riffs. Tracks 8 through 10 are where he displays his excellent touch and feel for classical pieces.

Parrott is interesting for a number of reasons. First, she has the physical strength and stamina to play bass runs in very fast tempos, easily matching Sportiello's piano and Eddie Metz' drumming. Second, she is not merely a bassist who can sing (or vocalist who can play bass). She's a genuine virtuoso on the instrument. Finally, it's hard to peg her vocal style. At first listen she sounds similar to Peggy Lee in many ways, but when I got lulled into that line of thinking she did Fever that does not sound like Lee. Moreover, you can hear Blossom Deary, Billie Holiday and even Anita O'Day in her vocals. On this album it was as though she was playing a role instead of delivering a song and I mean that in the most flattering way. She seems to actually get inside the character of the song itself. Doing that and playing bass at a world class level makes this album (or any of hers) worth listening.

Metz was the big surprise for me. I had never heard of him until this album, and the first time I listened through the album I thought that he as a little too busy, but also tasteful. A more critical listen literally blew me away because I focused on what he was doing and was in awe of his musicality and his chops. He did a few solos that were masterpieces. In fact, he tells a story with his solos and breaks. There is no showboating or flurry of meaningless notes - everything he plays has some meaning in the context of the music. You can bet I'll be digging up every recording I can find that features him.

Even the venue is special. The Jazz Corner in Hilton, SC was designed and constructed to be an acoustical showcase. In fact, the owner is a jazz musician and the sound quality on this recording is vastly superior to most live recording that I have heard.

For me this is a five star album for every reason I mentioned, plus the fact that I have been playing it repeatedly. Even my pianist (and bandleader) fell in love with both Sportiello and Parrott, and could not believe Metz' playing. She is not fond of drum solos, but was spellbound by Metz. If any or all of the musicians on this album are new to you take a chance and buy it.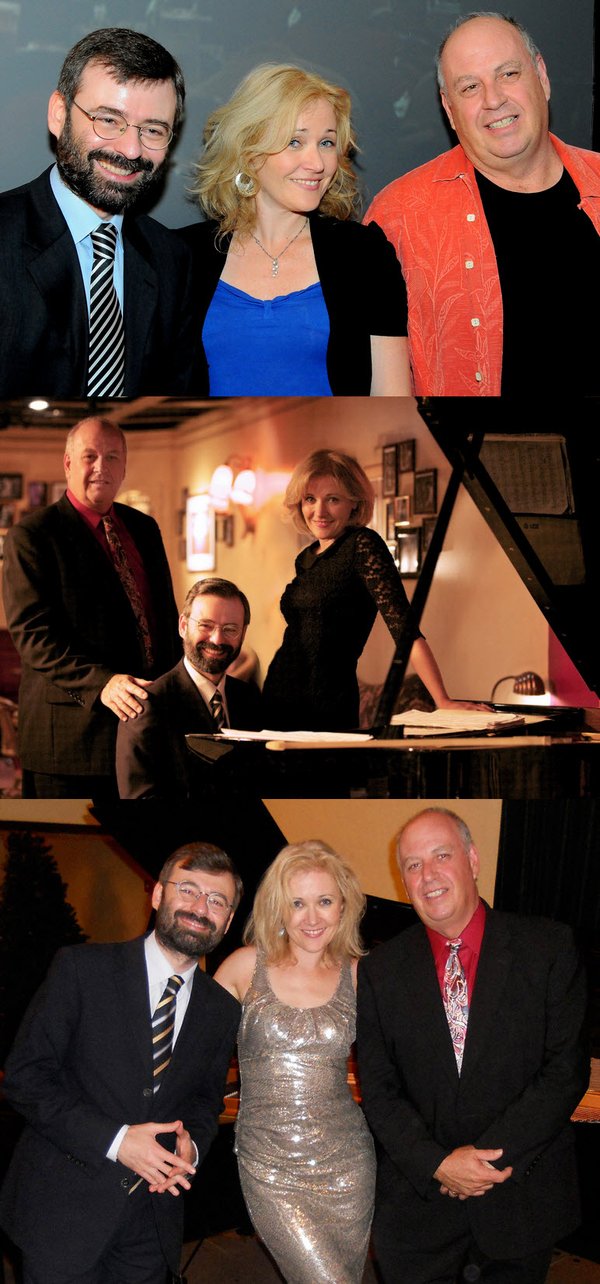 专辑曲目:
01. Beats Up
02. Gal in Calico
03. Besame Mucho
04. Honeysuckle Rose
05. Li'l Darlin'
06. Blue and Sentimental
07. Spanish Eyes
08. Nocturne (Op 9 No. 2)
09. Fantasie Impromptu (Op 66)
10. Valse Op 64 No. 1 (The Minute Waltz)
11. Fever
12. St. Louis Blues
这里是其它用户补充的资源(我也要补充):
暂无补充资源