专辑英文名: Frederic Chopin
专辑中文名: 萧邦
古典类型: 全集作品
资源格式: FLAC
版本: [24bits 44.1KHz]
发行时间: 2010年04月16日
简介: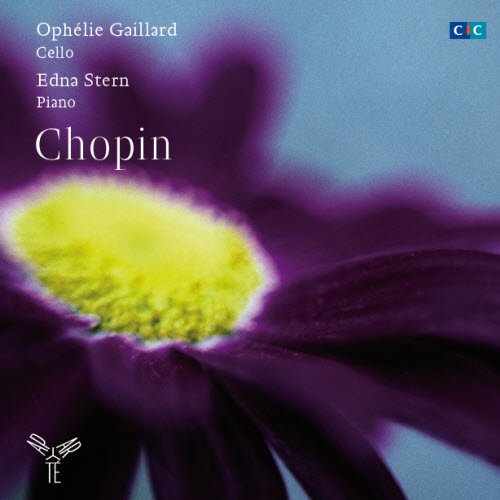 专辑介绍:

Chopin, Frederic (1810-1849)萧邦
波兰钢琴家,作曲家。
(各种钢琴曲二百首)

波兰钢琴诗人萧邦的父亲生於法国南希,1787年移居波兰华沙,和当地没落贵族的千金结婚,生下两个女儿后才生下萧邦。少年的他在母爱温柔的照顾下成长,双亲很快就发现了他的音乐天赋,开始让他学琴。由於常往农村渡假,可以自然地接到当地的民俗和风情,虽在未成年时就离开波兰,仍成为国民音乐的詮释者,后来更成为一代乐派的宗师。萧邦的重要作品计有27、25首前奏首首练习曲、21首夜曲、4首叙事曲、4首即兴曲、4首詼谐曲、15首圆舞曲、15首波兰舞曲、56首马厝卡舞曲、3首奏鸣曲、2首协奏曲及5首轮旋曲


Ophelie Gaillard & Edna Stern Play Chopin

萧邦 : 大提琴奏鸣曲 / 欧菲莉.盖雅尔(大提琴) 埃德娜.斯特恩(钢琴),Ophelie Gaillard & Edna Stern play Chopin (CD)
商品标签:OPHELIE GAILLARD / 欧菲莉.盖雅尔 / Edna Stern / 埃德娜.斯特恩
商品集合:古典音乐 CD
商品类型:CD
商品厂商:LITTLE TRIBECA
NT$450


Ophelie Gaillard

音乐家:

Ophélie Gaillard (cello) 欧菲莉.盖雅尔 (大提琴)
Edna Stern (piano) 埃德娜.斯特恩, 钢琴


Ophelie Gaillard

毕业自巴黎国立高等音乐院,1998年莱比锡国际巴哈大赛第三名。之后率领自创的阿玛莉莉斯(Amaryllis,孤挺花之意)横扫三项国际大赛优胜。除了室内乐领域之外,近来与她一手创立并亲自担任音乐总监的古乐团体「丑角(Pulcinella)」积极在各地演出并推出录音专辑。

至今为止发行过巴哈无伴奏大提琴组曲、布列顿无伴奏大提琴组曲与大提琴奏鸣曲、舒曼、佛瑞等大提琴作品多张专辑,获得各界一致好评。值得一提的是2010年,暌违11年后她再度录了一份新版的巴哈无伴奏大提琴组曲,更获得法国金音叉大奖以及其他大奖极高的评价。

幅员宽广的曲目和杰出的技术、丰富的音乐性让她在近年评价窜升,也迅速累积了不少世界各地的死忠乐迷,甚至可以说她是傅尼叶、托特里耶一脉孕育而生的法国大提琴乐派正统继承人。盖雅尔的乐器是1737年弗朗切斯可.葛弗瑞勒制作的大提琴。

Edna Stern 埃德娜.斯特恩 - 比利时裔以色列钢琴家

She was born in Belgium, but raised in Israel. She began to play the piano at the age of six. She studied piano under Viktor Derevianko and Natasha Tadson at the Rubin Academy of Music and Dance in Tel Aviv.

Afterwards she studied at the Chapelle Royale Reine Elisabeth in Brussels, and studied with Martha Argerich. In 1996 she moved to Basel, Switzerland, where she studied for four years as a student of Krystian Zimerman. Later on she took part in masters courses in piano at the International Piano Academy Lake Como under Alicia de Larrocha, Dimitri Bashkirow, Andreas Staier, and Leon Fleisher.

She followed Fleisher to the Peabody Institute of the Johns Hopkins University, in Baltimore, Maryland, for a year. In 2000 she won the international competition, Senigallia, and in 2001 the Juventus Award.

In 2003 she moved to Paris, where she began playing the fortepiano and to deliver historically informed period performances.[1][6]

She has played the gamut from the works of J.S. Bach to contemporary keyboard music, on many different pianos as called for by the stylistic and historic needs of the music.[1] An example is her 2010 album of Chopin's solo piano works, which she played on the 1842 Pleyel piano in the collection of the Musée de la Musique, in Paris.

Her first CD, Chaconne, was named the best CD of 2005 by Arte.
Since September 2009 she has been teaching at the Royal College of Music in London.




Frederic Chopin (1810-1849)

Sonata in G minor for cello and piano, op. 65
1 Allegro Moderato
2 Scherzo (Allegro con Brio)
3 Largo
4 Finale (Allegro)
5 Prelude in A minor, op.28 n。2
6 Nocturne in G major, op. 37 n。2*
7 Prelude in E minor, op.28 n。4
8 Nocturne in G minor, op. 37 n。1
9 Introduction & Polonaise brillante in C major, op.3
10 Nocturne in E minor, op. 72 n。1
11 Waltz in A minor, KK IVb n。11


引用
Label: Aparté
Catalogue No: AP003
Discs: 1
Release date: 26th April 2010
Barcode: 0794881955725
Length: 62 minutes
Medium: CD (download also available)

Release Date April 13, 2010
Duration 01:02:09
Genre Classical
Styles Chamber Music
Recording Date September, 2009

Edna Stern has been teaching at the Royal College of Music in London since September 2009. Her playing has prompted Diapason to say "Her piano playing bears the mark of three great pianists who formed her and of whom she managed to create an improbable synthesis : The panache of Martha Argerich, the musicality of Leon Fleisher and the impeccable finish of Krystian Zimerman."

Forthcoming releases from Ophélie Gaillard will include Dreams: a collaboration with producer Craig Leon, whose album for Joshua Bell of transcriptions for violin and orchestra was unanimously acclaimed.


Artist: Edna Stern (Pno)
Artist: Ophelie Gaillard
Artist: Ophélie Gaillard (Vc)
Composer: Frederic Chopin
Composer: CHOPIN Frederic (1810-1849)
Liner Note Translation: Mary Pardoe
Mastering: Virginie Lefebvre
Balance Engineer: Nicolas Bartholomée
Record Label: Aparte
Recording Producer: Nicolas Bartholomée
Liner Notes: Alain Duault
Liner Notes: Olivier Fadini
Editing: Virginie Lefebvre
Photography: Caroline Doutre
引用
CHOPIN Cello Sonata. Introduction and Polonaise brillante. Nocturnes: in e, op. 72 (arr. Stern and Gaillard); in g, op. 37/1; in G, op. 37/2. Preludes: in a, op. 28/2 (arr. Stern and Gaillard); in e, op. 28/4 (arr. Stern and Gaillard). Read more (arr. Stern and Gaillard) • Ophélie Gaillard (vc); Edna Stern (pn) (period instruments) • APARTÉ AP003 (62:16)


This is a very satisfying album, pairing two highly attuned artists. Ophélie Gaillard is a beautiful cellist. She plays with a lovely, somewhat tangy tone that is expressively produced in every register. She, like Edna Stern, is a somewhat reticent player. Gaillard never tries to bowl you over with high volume, unlike Yo Yo Ma. One hears in her tone and phrasing, perhaps, the influence of Casals. Gaillard plays a 1737 Goffriller cello, here with an 1840 bow. There is no reference to the type of strings used. I recently had the pleasure of reviewing Edna Stern's solo Chopin recital on Naïve. After studying the modern piano with Martha Argerich, Krystian Zimerman, and Leon Fleisher, Stern in 2003 began work on the fortepiano under the guidance of Patrick Cohen. The 1843 Pleyel piano she plays on this CD features leather covered hammers; one rarely is aware of its being a percussive instrument. The Pleyel was Chopin's favorite piano. In it one hears on this album Chopin's preference for subtlety and singing phrasing. It is an instrument with warmth and decorum.


From the beginning of the Cello Sonata, you are particularly aware of the special balance between the instruments. This piano cannot overpower the cello. Rather, the two instruments speak with equal voices. Chopin appropriately premiered the sonata at a private concert for a few friends, including Delacroix. The cellist on that occasion also played part of it for the composer two days before his death. One of the features of the first movement in Gaillard and Stern's hands is the exquisitely blended soft playing. In structure, the movement has elements of a fantasy. The cello seems to depict the part of a wanderer in a romantic dramatic scene. For Chopin, the cello here performs almost as an instrumental surrogate for the human voice.


The remaining three movements of the sonata are shorter altogether than the whole first movement is. The A section of the Scherzo sounds like a Schumannesque folk dance, sort of a character piece. The B section here is played lushly and passionately, truly con brio . In the Largo, Gaillard and Stern trade the melody between them with great sensitivity, creating an intimate dialogue. In the finale, both players avoid the temptation to become overindulgent in phrasing or dynamics. Their performance here has a pleasing sobriety, rendering the movement of a piece with the rest of the sonata. I think that, as sound, this recording is an ideal representation of how the sonata would come across on these instruments in a modest-sized room. If you must have the power of a modern piano, I am very fond of the recording by Ofra Harnoy and Cyprien Katsaris, but I suspect I will be returning more often to Gaillard and Stern.


The other original work for cello and piano on this album, the Introduction and Polonaise brillante , receives a reading that is both elegant and spirited. The virtuosity of the two players sounds so easy as to be taken for granted. Edna Stern also performs the two nocturnes of op. 37. In No. 1, the A section is pensive, while the B section has a gravitas that the drone-like bass of the Pleyel enhances. No. 2 features soft, luminous playing; the voicing of the chords has warmth. Gaillard and Stern also have arranged four solo piano pieces for cello and piano. The two preludes are not completely successful transcriptions. Although the cello here is well showcased, the restriction of the piano part to the harmony alone seems uncharacteristic of the composer. The transcriptions of the op. 72 Nocturne and the Waltz No. 11 succeed beautifully, as the two instrumentalists play off the melody between them. This performance of the waltz invites a reference to Schumann's critical judgment that it is "a waltz more for the soul than for the body." If you like transcriptions of this sort, I strongly recommend Ruggiero Ricci's CD of Chopin nocturnes transcribed for violin and piano.


The recorded sound, from IRCAM in Paris, is natural, and the instruments are placed in a realistic relationship to each other. This CD is my first opportunity to hear Chopin's chamber music on period instruments. It has enriched my view of the composer, making him seem altogether more companionable and a little less formidable. One tends to think of Schubert as being lovable, but not Chopin. This album redresses that balance.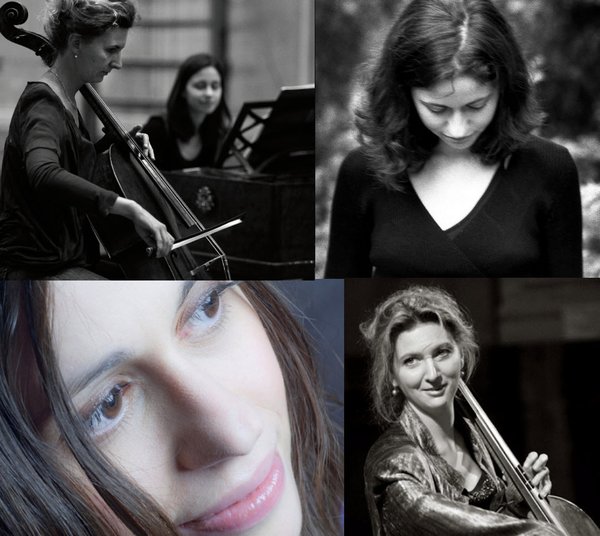 专辑曲目:
01. Sonata in G minor for cello and piano, Op. 65~Allegro Moderato (15:12)
02. Sonata in G minor for cello and piano, Op. 65~Scherzo (Allegro con Brio) (05:12)
03. Sonata in G minor for cello and piano, Op. 65~Largo (03:01)
04. Sonata in G minor for cello and piano, Op. 65~Finale (Allegro) (06:25)
05. Prelude in A minor, Op. 28, No. 2 (02:18)
06. Nocturne in G major, Op. 37, No. 2 (05:53)
07. Prelude in E minor, Op. 28, No. 4 (02:23)
08. Nocturne in G minor, Op. 37, No. 1 (06:11)
09. Introduction & Polonaise beillante in C major, Op. 3 (08:54)
10. Nocturne in E minor, Op.72, No. 1 (04:10)
11. Waltz in A minor, KK 4b, No. 11 (2:30)
这里是其它用户补充的资源(我也要补充):
暂无补充资源