专辑英文名: Chamber Music
专辑中文名: 诗词音乐论
古典类型: 全集作品
资源格式: FLAC
发行时间: 2014年04月14日
简介: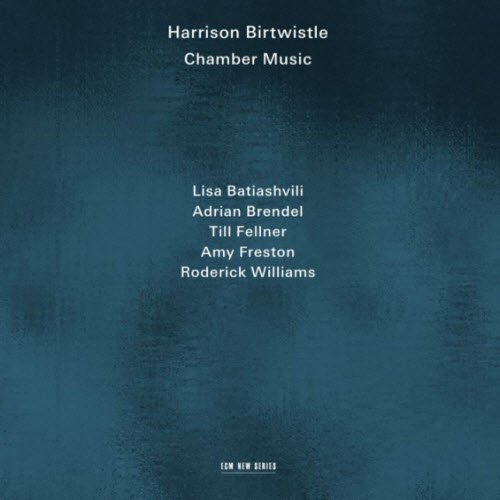 专辑介绍:

哈里森.伯特威斯尔:诗词音乐论 Harrison Birtwistle: Chamber Music (CD) 【ECM】

「高度的拋光表面修饰是危险的,你只会看到自己的身影反射在其中,我试图保留一种粗糙度在我的音乐之中。如果我是一位雕塑家,我会希望我能看到我自己所钻凿过的痕迹。」

指挥家Elgar Howarth曾经如此形容著英国当代作曲家哈里森.伯特威斯尔爵士(Harrison Birtwistle)的作曲风格,Birtwistle也不可否认他对於流行音乐的矫饰与陈腔滥调的厌恶,更一向追求狂野不羈、一种野性式的纯粹音乐直观,探讨人生和音乐之间的联繫与价值。

本作《诗词音乐论》(Chamber Music)中收录了Birtwistle近年来的作品:用12曲人声以及大提琴二重奏演绎美国现代抒情诗人Lorine Niedecker的重要诗作,低吟与高亢的音层衝突,充满情感的精采狂想;2011年所作、狂野的小提琴、大提琴、钢琴三重奏─「Trio」,如魔术般的聆听饗宴,奥地利钢琴家Till Fellner如鬼魅般的演出非常卓越出色;而「Meditations On a Poem of Rilke」,係对於奥地利文学诗人Rainer Maria Rilke的名作《Liebes-lied》﹝爱之歌﹞致敬,由低音男声Roderick Williams倾诉著令人动容的爱情诗句,颓废式的美丽烂漫。

Harrison Birtwistle明瞭人生的孤寂与本质,透过这些情感丰富的诗词语句,他亟欲表达对於这些情绪的高度认同感,透过浅明的室内乐设置,直白地转化这些人类的基本情慾,直至生命的深层底。

〈Recorded August 2011〉

Lisa Batiashvili: violin
Adrian Brendel - violoncello
Till Fellner - piano
Amy Freston - soprano
Roderick Williams - baritone

哈里森.伯特威斯尔: 诗词音乐论
Harrison Birtwistle: Chamber Music

作者 / 丽莎.巴蒂雅许薇莉/ 阿德里安.布伦德尔/ 提尔.费尔纳/ 艾美.佛斯顿/ 罗德里克.威廉斯 Lisa Batiashvili/ Adrian Brendel/ Till Fellner/ Amy Freston/ Roderick Williams
出版社 / ECM RECORDS
出版日期 / 2014/06/24
商品语言 / 无


引用
Performer: Lisa Batiashvili, Adrian Brendel, Till Fellner, Amy Freston, Roderick Williams
Composer: Harrison Birtwistle
Audio CD (14 April 2014)
Number of Discs: 1
Label: ECM New Series
ASIN: B00IKVTFN4


Harrison Birtwistle: Chamber Music (2014)
By HRAYR ATTARIAN,
Published: July 24, 2014 | 2,950 views


Harrison Birtwistle: Chamber Music
Released in celebration of composer Harrison Birtwistle's 80th birthday; his Chamber Music on the ECM label, is a collection of introspective, minimalistic and superbly abstract mesmerizing works. The four pieces share a subtle yet definite theatricality and a sense of deep contemplation that has a visceral impact.

His "Trio" opens with pianist Till Fellner's furious, rapid-fire percussive notes followed by the gentle brooding strings. This contrast sets a tense ambience that is maintained throughout the composition by alternating Fellner's independent and assertive monologues with violinist Lisa Batiashvili's and cellist Adrian Brendel's angular yet supremely lyrical duets. The trio only plays together briefly in a cinematic conversation that features Batiashvili's agile and expressive bowing together with Fellner's sparse, evocative tones and Brendel's pizzicato punctuation. The stimulatingly vivid divergence is not only between piano and strings but there is also an intriguing and provocative stylistic distinction between Batiashvili and Brendel. While the former has a radiantly supple eloquence the latter brings an understated and darkly hued quietism to the performance.

Brendel showcases his versatility and his nimbleness on "Bogenstritch —Meditations on a poem of Rilke" incidentally written for his father the late pianist Alfred Brendel. Sandwiched between baritone Roderick Williams' two Lieds are three reflective piano and cello dialogues that range from the sparse and hypnotic "Variations" to the poetic and fiery "Lied Ohne Worte." On the latter Brendel's angular and melancholic solo demonstrates brief bursts of passion while on the former both him and Fellner make deft use of silent pauses to weave their musical tale. Fellner's thick chords and Brendel's furiously alternating con-arco and pizzicato flourishes flow in a tight, rhythmical dance on the stimulating "Wie Eine Fuge," the fourth movement of this absorbing opus. Williams' haunting, buttery voice unfurls over Fellner's carefully scattered keystrokes with mysticism on the first song while his smooth, pleading articulation glides over Brendel's reverberating strings on the last with a prayer like spirituality.

But Brendel's shining hour is his sublime accompaniment to soprano Amy Freston's entrancing interpretation of twelve of objectivist poet Lorine Niedecker's short yet complex and compelling verse. Their superb camaraderie allows them to seamlessly reflect Niedencker's haiku like serene wisdom. Brendel's bowed phrases, ending in a thump of plucked strings, set an expectant ambience around Freston's immaculate, chant like singing on "Always North of Him." Freston's vocals rise and fall in nimble, and fragile beauty over Brendel's shimmering, undulating tones on "O Late Fall." Meanwhile on the "Hear Where Her Snowgrave Is" Brendel sets a somber atmosphere for Freston's evocative and mournful aria.

With this series of intimate, often dramatic, frequently pensive and always captivating musical creations, Birtwistle demonstrates why he is one of the most compelling and innovative living composers. The disc, with its impeccable sound, is both emotionally and intellectually gratifying.

Track Listing: Three Settings of Lorine Niedecker; Trio; Bogenstrich Meditations on a poem of Rilke; Nine Settings of Lorine Niedecker.

Personnel: Lisa Batiashvili: violin; Adrian Brendel: cello; Till Fellner: piano; Amy Freston: soprano voice; Roderick Williams: baritone voice.

Record Label: ECM Records





Release Date April 14, 2014
Duration 01:05:26
Genre Classical
Styles Vocal Music
Chamber Music Recording Date
August, 2011


AllMusic Review by Blair Sanderson [-]

While Harrison Birtwistle has long been established as a composer of major works for the theater, he has maintained a connection to the humbler spheres of vocal and chamber music, writing modestly scaled works that, in substance and mood, are rarefied, reflective, and intimate. The two groups of settings of the poetry of Lorine Niedecker, composed for soprano and cello, have a spare quality reminiscent of Webern, and they possess a quiet, meditative stillness that comes from simplification of accompaniment and concentration of expression. Bogenstrich: Meditations on a Poem of Rilke, for voice, cello, and piano, is more richly textured and sometimes chordal, and though there are fleeting allusions to Romantic art song, the style is uncompromisingly modern. The Trio for violin, cello, and piano is unusual for Birtwistle because has avoided conventional instrumental groupings since he composed his Refrains and Choruses for wind quintet in 1957. Yet his handling of the violin and cello as independent parts, disconnected from the piano except for brief intersections of activity, is his solution to the problems of using such a standard ensemble and its attendant expectations. The somber performances by soprano Amy Freston, baritone Roderick Williams, violinist Lisa Batiashvili, cellist Adrian Brendel, and pianist Till Fellner, produce an introspective mood, and the subdued program is stock in trade for ECM New Series.



Lisa Batiashvili: violin
Adrian Brendel: cello
Till Fellner: piano
Amy Freston: soprano
Roderick Williams: baritone

This album of Sir Harrison Birtwistle's chamber music and songs, mostly of recent vintage, is issued as the innovative Great British composer approaches his 80th birthday. It features an exceptional cast. Heard together and separately is the trio of Austrian pianist Till Fellner, Georgian violinist Lisa Batiashvili and English cellist Adrian Brendel. They are joined by London-born singers Amy Freston and Roderick Williams. The compositions include "Bogenstrich" written in 2006 as a short piece in tribute to Alfred Brendel and first played by his son Adrian together with Fellner. It was subsequently expanded into a cycle with the addition of settings of Rilke for baritone, cello and piano. The "Trio" is the newest piece, premiered in 2011, a 16-minute single movement work of elaborate patterning, gestures and responses, for piano, violin and cello. Settings of the writings of US Objectivist poet Lorine Niedecker (1903-1970), scored for soprano and cello in 1998 and 2000, begin and close the album. As Bayan Northcott writes in the booklet, "These concentrated songs demand the utmost of their performers in precision, expression and timing. As in Webern's settings, the few words and notes on the page can seem to imply whole worlds of thought and feeling". This highly-concentrated chamber-scale expressivity is felt throughout the entire album, recorded at Munich's famed Herkulessaal, and produced by Manfred Eicher.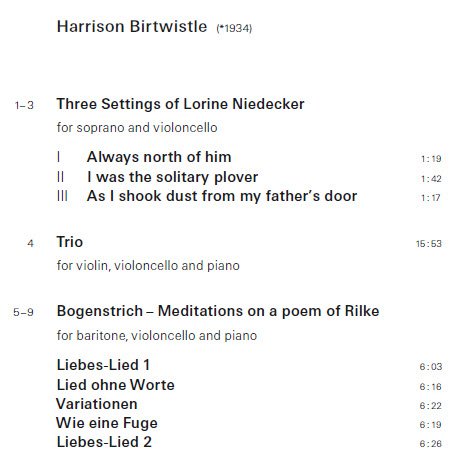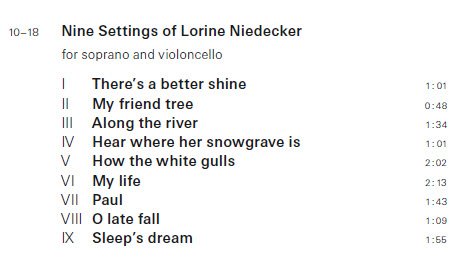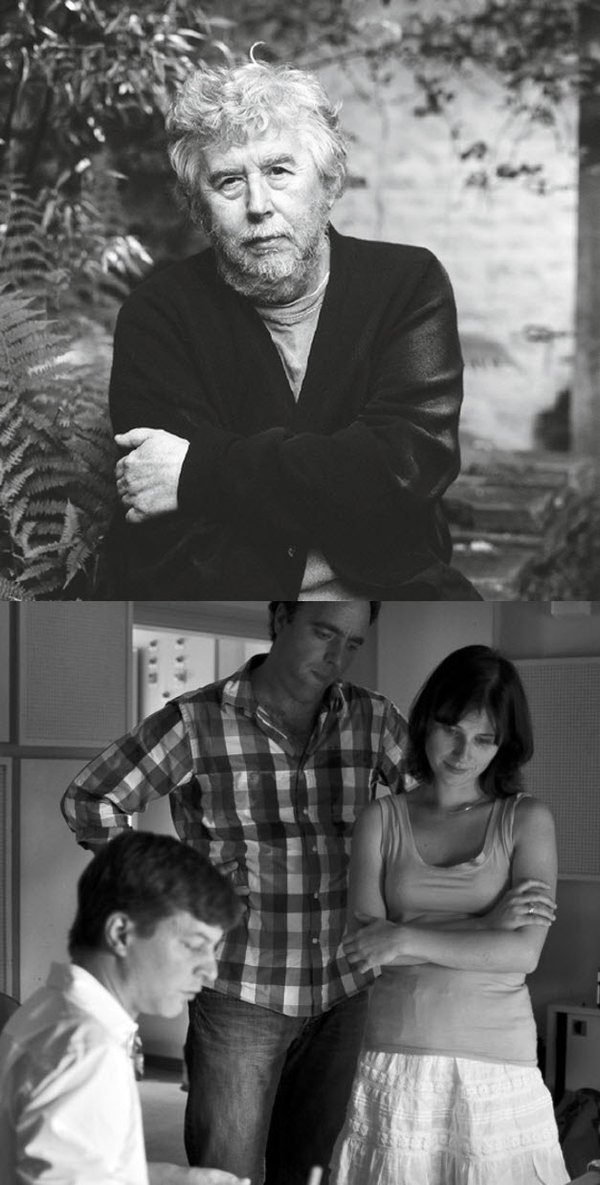 专辑曲目:
Three Settings Of Lorine Niedecker
01. Always North Of Him
02. I Was The Solitary Plover
03. As I Shook Dust From My Father's Door
04. Trio for violin, violoncello and piano

Bogenstrich
05. Liebes-Lied 1
06. Lied ohne Worte
07. Variationen
08. Wie eine Fuge
09. Liebes-Lied 2

Nine Settings Of Lorine Niedecker
10. There's a Better Shine
11. My Friend Tree
12. Along The River
13. Hear Where Her Snowgrave Is
14. How the White Gulls
15. My Life
16. Paul
17. O Late Fall
18. Sleep's Dream

time: 65:36
这里是其它用户补充的资源(我也要补充):
暂无补充资源