专辑英文名: One World
专辑中文名: 一个世界
音乐风格: 爵士
资源格式: FLAC
发行时间: 2015年04月28日
简介: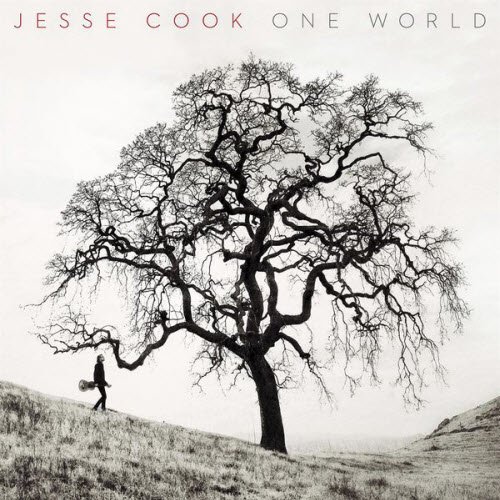 专辑简介:

刚柔如诗的旋律
情灵飞越的音符
柔情四溢
光芒绚烂
是史诗般的伦巴
是弗拉式的狂野
点燃了我们一个世界的全部激情
作伴弗拉明戈
舞我心灵,载我飞翔...

杰西•库克(Jesse Cook)集吉他乐手,创作人和音乐制作人于一身的音乐人,全球唱片销量超过一百万张的佳绩;他花了不少时间去研究和聆听西班牙、非洲、古巴、埃及、法国和巴西的音乐,取材灵感,然后溶入自己有特色的作品之中。。。

杰西•库克(Jesse Cook)的音乐令人着迷之处在于他总是能深深触及你的灵魂深处。一个世界展示了异国风味的音韵,再次展现这位新佛拉明哥吉他大师的王者风采。

With the release of One World, Jesse Cook is ready to return with a vengeance. Jesse has spent the past 2 years touring North America in support of his PBS Television Pledge Concert film Jesse Cook Live In Concert. This PBS Pledge Drive film has played on over 80% of the PBS stations in the country including such major markets as New York, Los Angeles, Chicago, Atlanta, Philadelphia, Detroit, Seattle, Denver, Miami, Nashville, Pittsburgh, and Washington DC.

One World finds Jesse Cook back to his nouveau flamenco artistry that made his albums Frontiers and The Rhumba Foundation such critical and sales successes. Form the opening notes of the upbeat rhumba flavored single Shake; One World takes you on a journey of exotic textures that will attract new audiences and hold Jesse s core fans in rapture. This album is Jesse s most erotic and complex to date.


Jesse Cook 出生于法国巴黎,父母为加拿大人,他早年成长于充满文化艺术氛围的法国南部和西班牙。3岁时就伴随着他母亲的Flamenco录音弹奏一把玩具吉他。后随父母返回加拿大,6岁时进入闻名遐迩的Eli Kassner吉他学院。在此后16年的学习生涯里他还在多伦多皇家音乐学院,约克大学,及波士顿的Berklee音乐学院深造过。

Jesse Cook 还曾重返法国及西班牙去重新探索他童年时期充满神秘的Flamenco,此间他遍访生活于安达露西亚,科多巴,格拉那达和马德里的吉他大师。
返回加拿大后,像其它吉他演奏家一样,他在自己的音乐中加入了一些爵士,拉丁和世界音乐的 元素,他还因为活力四射的现场表现而家喻户晓。他还对Afro Celt Sound System album Seed 作出了杰出的贡献,后记录在Narada label上。


引用
enres: Jazz, Music, Rock
Released: Apr 28, 2015
℗ 2015 Coach House Music Inc.

For his new album, Canadian flamenco guitar virtuoso Jesse Cook wanted to reflect on the different places and cultures he's experienced as a musician. The result is One World, available April 28 and streaming above for one week.

"Over the years, I've taken my music and tried to cross-pollinate it with music from different parts of the world," the Juno-Award-winning musician says in a press note to accompany the album. "For the (2003) album Nomad, I went to Cairo and recorded with musicians there. On my (2009) record The Rumba Foundation, I went to Colombia, and worked with musicians from Cuba as well. On (1998's) Vertigo, I went down to Lafayette, La., and recorded with Buckwheat Zydeco. For me, the question has always been: Where did you go? Where did you take your guitar?"

That reflection, however, brought him to a new conclusion: that "it's not really about going someplace." Hence One World, Cook's most diverse album to date that explores the idea that everything is connected. It's why sitars blend with synths, electronic and acoustic textures become one, all while Cook's guitar anchors it at the centre.

"The Constantinople of sound," he says, making comparisons to the ancient city where Eastern and Western culture famously meet. For a musician whose built a career off travelling the globe and soaking in the sounds and cultures, it seems like the most logical place to end up.



Jesse Cook- One World!
Friday, December 18 at 8 p.m.
Oakville Centre, Willson Auditorium

For Jesse Cook, music has been a journey…sonically and literally.

After two decades of crisscrossing the world in restless pursuit of inspiration, innovation and collaboration, the Paris-born, Toronto-raised Cook changed course
for his ninth studio album One World, out Spring 2015 on eOne Music Canada.
Instead of exotic locales, he stayed home in his studio. Instead of a foreign legion of performers, he relied on his own devices. And instead of exploring cul-de-sacs
of music (flamenco, classical, rumba, world beat, pop, blues or jazz) he united
them.

"A very different, very well-produced and well-performed project full of soft, sweet melodies and moods." - The Smooth Jazz Ride

"You had me at the first 5 or 6 chords..." - CBCMusic.ca (Special feature)



Biography

Canadian rumba flamenco artist Jesse Cook has blended the exotic Spanish music form with elements of new age, jazz, and easy listening on his releases for Narada Records. Signed to the label in 1994, he produced his debut, Tempest, one year later. Gravity, released in 1996, hit the Top Ten on the new age charts. Vertigo was released two years later, and Free Fall appeared in mid-2000. In 2003 Nomad came out, followed by the live album Montréal in 2004. Though it was started conceptually in 2005, Cook didn't issue his next studio album, Frontiers, which marked a return to his initial simpler production style, until 2007. The Rumba Foundation followed in 2009. Cook varied the routine a bit with his next release, 2012's The Blue Guitar Sessions, adding ballads and vocals on some tracks (by singer Emma-Lee) for a more expansive and jazzy mid-stream pop sound. The guest artist-studded and aptly-named One World, which drew inspiration from music of the Middle East, South America, Spain, and beyond, was issued in May, 2015.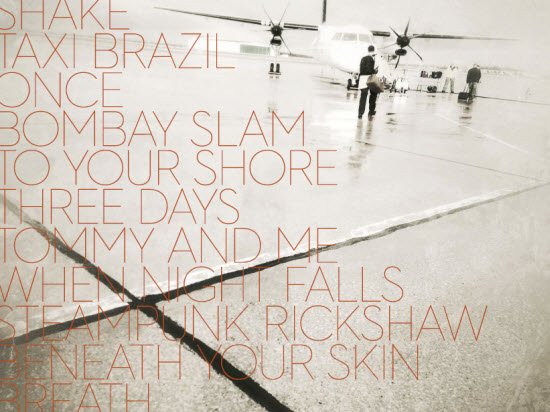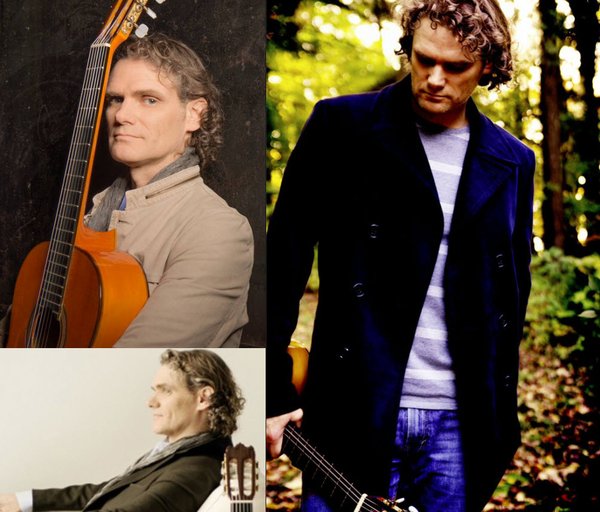 专辑曲目:
01. "Shake"
02. "Taxi Brazil"
03. "Once"
04. "Bombay Slam"
05. "To Your Shore"
06. "Three Days"
07. "Tommy and Me"
08. "When Night Falls"
09. "Steampunk Rickshaw"
10. "Beneath Your Skin"
11. "Breath"
这里是其它用户补充的资源(我也要补充):
暂无补充资源