专辑英文名: Sound Of Strength
专辑中文名: 声声不息
资源格式: FLAC
发行时间: 2014年09月15日
简介: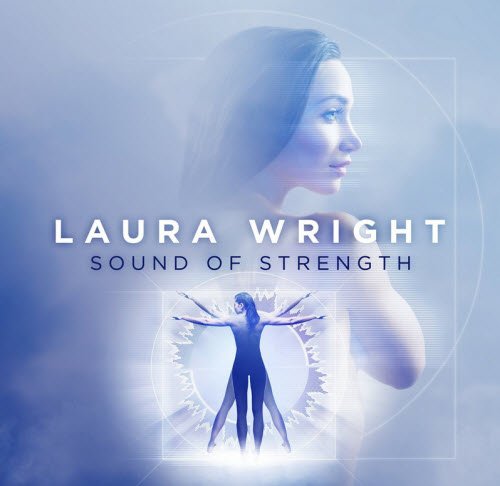 专辑介绍:

Laura Wright是英伦美声少女团体All Angels合唱团(又称"天使四重唱"或"天使百分百")的创团成员之一,单飞后於2011年发行了首张个人专辑《The Last Rose》。在这张专辑中,她略略减低了过去在All Angels中的古典音乐比重,以清新脱俗的嗓音回顾并重新詮释雋久传唱的英国民谣。

Laura Wright - Sound Of Strength
Released: 2014
Genre: Classical/ Crossover
Label: Universal Music Group | Decca. Made in EU.
Wiki: https://en.wikipedia.org/wiki/Laura_Wright_%28singer%29

Genres: Classical, Music, Classical Crossover, Vocal
Released: 15 September 2014
℗ 2014 Decca, a division of Universal Music Operations Limited


What does strength sound like? This is the sound of an athlete. This is the body singing. The body is the ultimate instrument - Laura is the face of the strong, inspirational women, combining music and sport to striking effect.



引用
艺人 Laura Wright
发行月份 2014-Sep
类型 古典音乐
Original Release Date: 15 Sept. 2014
Release Date: 15 Sept. 2014
Label: Decca (UMO)
Copyright: © 2014 Decca, a division of Universal Music Operations Limited
ASIN: B00MQE3BO0
Laura Wright on the 'Sound of Strength' and beauty
4th August 2014, 00:00
The sporty soprano shares her inspiring thoughts on inner beauty and physical strength with Classic FM's Margherita Taylor.
Read more at
http://www.classicfm.com/artists/laura-wri...gEwXq.99
She's famous for her chart-topping albums and her soaring choral voice, but Laura Wright is equally as sporty as she is musical. Speaking to Classic FM's Margherita Taylor, Laura revealed exactly how she balances strength and beauty in her life - showing off the hard work and physical capabilities of her body, alongside the delicate beauty of her singing voice.
"Beauty definitely is something about an inner confidence, an inner strength in fact," she said. "If you can instil that in young women at quite a young age then that's something incredibly important."
Her latest video, Barber's Adagio/The Sound of Strength, is a combination of these two concepts, demonstrating the beauty of strength and the strength of beauty, showing off the human body as a physical tool.
"There's no soft focus, it's all about the strength," she said. "It's all about how your body works as a muscle, but there's also a real beauty there, empowering the femininity as well."
Laura's dedication to her fitness and her singing career doesn't stop at the end of a busy day. While many might be tempted to indulge in a hot bath and a glass of wine, Laura prefers to wind down with some calming yoga.
As well as her new album coming out later in the year, Laura revealed her plans for the coming year. She revealed her plans to perform at the Invictus Games 2014, an international sporting competition for wounded, injured and sick service personnel.
"It's going to be a really special moment to have respect for the service men and women, for them to have their moment to shine," she said.
Read more at
http://www.classicfm.com/artists/laura-wri...gEwXq.99
Suffolk: Soprano Laura Wright sheds her choir girl image for new Sound of Strength album
11:49 04 August 2014
Andrew Clarke
The 24-year-old singer, who studied at Framlingham College, has released a new video which she describes as her musical manifesto.
"It's a statement of who I am and the sort of music I want to make," she said.
"I wanted it to turn classical music on its head and create a new type of music."
L
The video, shot in a south London car park, was released this week to accompany her recording of Samuel Barber's Agnus Dei which forms part of her latest EP The Sound of Strength, which has been recorded as a tribute to the wonders of the human body.
Sport and fitness play a huge part in the former All Angels star's life – she plays rugby as well as taking part in cross-fit training – and the recording of Barber's classic work has been given a gritty 'street' feel to offer audiences a contemporary way into classical repertoire.
"It's my way of saying that your body is an instrument. I look after my body as I look after my voice. It's a way of inspiring people to enjoy exercise – to say you too can be a superhero. You can do amazing things."
The racy video, shot in classy black and white, emphasising her toned physique, cuts between Laura exercising in a gym and performing in a shadow-filled urban space.
"I want to create as wide an audience for my music as possible. I believe that people love classical music already but they are not really aware of it.
"For me, that's where rapport is so important. When I sing at the rugby internationals the crowd aren't worried whether what I sing is classical repertoire or not.
"They are just concerned that it brings them together, it empowers them and gives them strength.
"That's the sort of feel I want from my own music. I want to break down barriers.
"I don't mind if they don't see it as classical music but just as something that is incredibly exciting, that gives you that fire and makes you feel like you are invincible – the sort of feeling you get from sports training.
"It's creating a new type of music. It's not classical. It's not pop. It a new music that offers you a sense of liberation – a sense of freedom and excitement." She said that the look of the video came very much from herself and was conceived to be an important element of the song.
"The video was always going to be an important element of the track. I wanted the visuals to be as powerful as the audio and for me, as a performer, I find it important that the visuals enhance the music.
"I feel the music on this EP is incredibly empowering and I wanted to show that power and strength as well as the beauty that comes from classical music along with the strength, energy, grit and determination that comes from exercise and sport.
"For me there were so many similarities between the two that this video and audio work as one.
"It's not pictures to illustrate a song; the audio and video are essential components of the same experience."
She said that music was the soundtrack to our lives and she wanted to create relevant contemporary music that was a product of her classical training but also fitted into a 21st Century lifestyle.
The Sound of Strength EP and accompanying video is available from itunes.
http://www.eadt.co.uk/news/suffolk_soprano..._3708652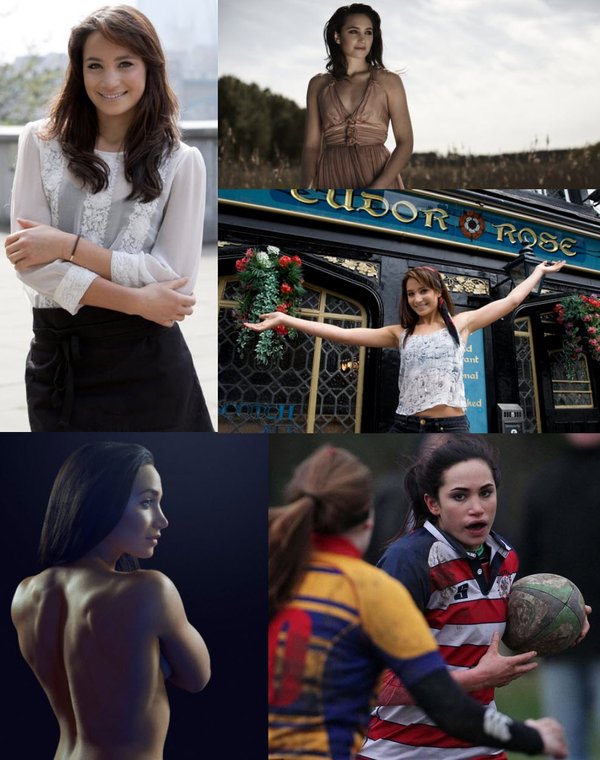 Laura Wright: 'I want to show that strength can be sexy'
My perfect weekend: soprano, rugby player and official RFU anthem singer Laura Wright, 24, shares her gym kit and ball gown lifestyle and hopes to inspire young female athletes
专辑曲目:
01. Bingen: O Euchari In Leta Via
02. Barber: Barber's Agnus Dei / The Sound Of Strength
03. Invincible
04. Beethoven: Symphony No. 7 In A Major, Allegretto
05. Mascagni: Intermezzo From Cavalleria Rusticana
06. Puccini: Nessun Dorma (Dalla Turandot)
07. Dalla: Caruso
08. Beethoven: Moonlight Sonata: Piano Sonata No. 14 in C-Sharp Minor "Quasi Una Fantasia"
09. Pachabel: Canon In D
10. With You
11. Handel: Sarabande
12. Purcell: Dido's Lament: When I Am Laid In Earth
这里是其它用户补充的资源(我也要补充):
暂无补充资源