专辑英文名: Listen Love
专辑中文名: 倾听
音乐风格: 爵士
资源格式: FLAC
发行时间: 2005年01月17日
简介: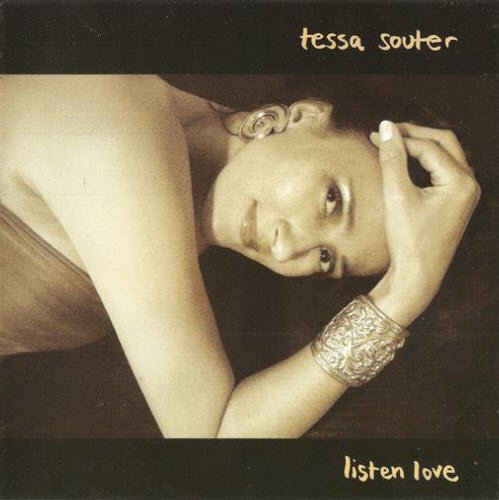 专辑介绍:

在伦敦出生的泰莎.索特有着来自特立尼达与伦敦的歌手双亲,8岁起学习钢琴,老师发现她的歌声出众而鼓励她转往歌唱发展。但在16岁那年她怀孕生子,从此改变人生。她在伦敦大学文学系毕业后,成为专业作家,替许多一线杂志撰稿。后来她到旧金山继续担任自由写手,期间也会做清洁工等工作以维持生计。最后她还是决定转往纽约发展音乐事业,接受著名歌手马克墨菲的指导。从2004年开始,索特才推出自己的专辑。

国籍:英国
出生地:伦敦
生日:1956年04月03日
签约公司:Venus Records, Motéma Music
音乐分类:爵士 Jazz
涉及风格:爵士人声 Vocal Jazz

Donald Elfman – AllAboutJazz-New York
"Souter's … rich, dark voice combines with her ability to see the shape of a tune and so the words seem to come from her soul."

Michael Harrington – Philadelphia Inquirer
"On her amazing album Listen Love, she delivers powerful versions of nonstandards … in a crystal-clear voice with diamond-cut phrasing and a slight tinge of melancholy. She's a gem."

Tyran Grillo – ecmreviews.com
"'Caravan' glistens with Sephardic curves as it works its spell somewhere between sleeping and waking… Souter's gorgeous ad-libbing lights up the night with dance."

Victor L. Schermer – AllAboutJazz
"She makes the song her own with subtle shifts of dynamics, timing, sonority and phrasing. That makes her a true artist. And as an artist, she is an impressionist and a minimalist, giving the music a modern feel."

Announcer – WPKN-FM Radio
"The debut of an important new jazz singer … she sings with the authority and passion that usually comes from long experience."

Announcer – WNTI-FM Radio
"Ms. Souter dazzles and stuns with her vocal expertise on a potpourri of classics and a few that she adds her own lyrics to. It's a jam packed world out in jazz vocal land but Ms. Souter lends an innate musicality and tastefulness that separates her from the herd … Caravan is done with a gorgeously referenced Middle Eastern feel that sounds more right than the original. Pharoah Sander's The Creator Has A Master Plan is even better as performed by Ms. Souter than Leon Thomas's version as she makes the music and lyrics come together with added depth to the spiritual aspects of the piece. An outstanding new release."

Rob Lester - Talkinbroadway.com
"… rich and ravishing … so assured, so comfortable, so in command … you put on and immediately think, 'wow!' and know you can settle back and be bathed in a simply beautiful voice possessed by someone who has learned how to use it … – she composes, too."

Scott Yannow – LA Jazz Scene
"Not many vocalists can sing Jimmy Rowles' The Peacocks with the beauty and effortless grace of Tessa Souter."


"On her amazing album Listen Love, [Tessa Souter] delivers powerful versions of nonstandards such as Pat Martino's "Willow" and Pharoah Sanders' complex "The Creator Has a Master Plan," in addition to her originals, all delivered in a crystal-clear voice with diamond-cut phrasing and a slight tinge of melancholy. She's a gem." (Phladelphia Inquirer) "Like Norma Winstone -- whose lyrics for Jimmy Rowles' "The Peacocks" she uses here - Souter understands what is needed to deliver a song .... Souter's singing style feels natural and organic -- her rich, dark voice combines with her ability to see the shape of a tune and so the words seem to come from her soul." (All About Jazz-New York)


引用
Audio CD (January 17, 2005)
Number of Discs: 1
Label: CD Baby
ASIN: B000CA35BE


Tessa Souter
Listen Love
Nara Music
2004

In this, her debut album, Tessa Souter brings our attention to the lyrics by holding back on the timing and using the least amount of accompaniment necessary to bring out the flavor of the song. There is no drum set, only slight percussive accents to some of the songs, and often with only one instrument joining in. And with slight shifts in emphasis and tonality, Souter explores a nuance of meaning or tells a more extended story. For instance, in "The Peacocks," a Jimmy Rowles

tune with Norma Winstone lyrics, she offers a laid back, reflective version of a ballad with only piano accompaniment, illustrating her minimalist approach. Then, in a way which pleasantly surprises the listener, she takes a classic tune by guitarist Pat Martino, "Willow," sets to it her own lyrics that have more to do with "blue" than with "willow," adds some nice guitar work by Freddie Bryant and the lucid bass lines of Essiet Essiet, and simply reminds us of the gentle side of the legendary Martino—who usually functions in hard drive, but is also capable of sensitivity and tenderness. In John Lucien's "Listen Love," Chambo Corniel provides a pianissimo percussion backdrop, and the music intensifies with the only instance of scat choruses on the album and a breathless ending.


The mood changes with Sting's "Fragile"; a tragic song about anger, pain and suffering and their resolution: "The blood will flow...," "How fragile we are." We have here a musical version of the biblical Ecclesiastes, showing how Souter is capable of taking on some difficult subjects. In "You Don't Have to Believe," a Souter original, the singer starts out with a middle eastern chant and develops an erotic dance with a bitter lyric: "Even though you're not mine, the stars shine." By contrast, "Daydream" and "Insensitez" offer mild Brazilian flavorings. Then Souter renders a Mal Waldron

/Billie Holiday song, "Left Alone," placing her own brand on it, enhanced by Freddie Bryant's beautiful guitar accompaniment.


Finally, Souter again surprises us with a spiritual chant: "The Creator Has A Master Plan" by Pharoah Sanders

and Leon Thomas, in which the theme from John Coltrane's "A Love Supreme" serves as a mantra.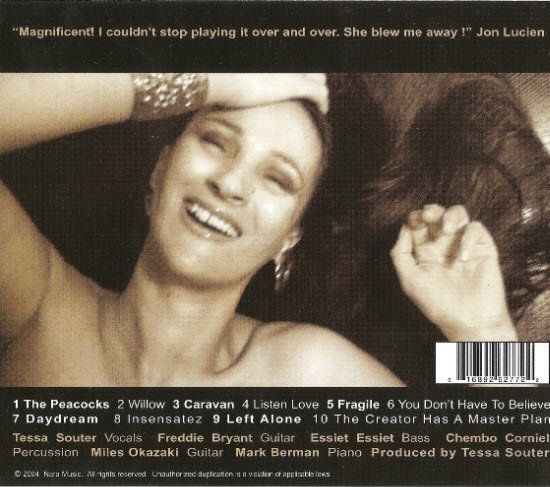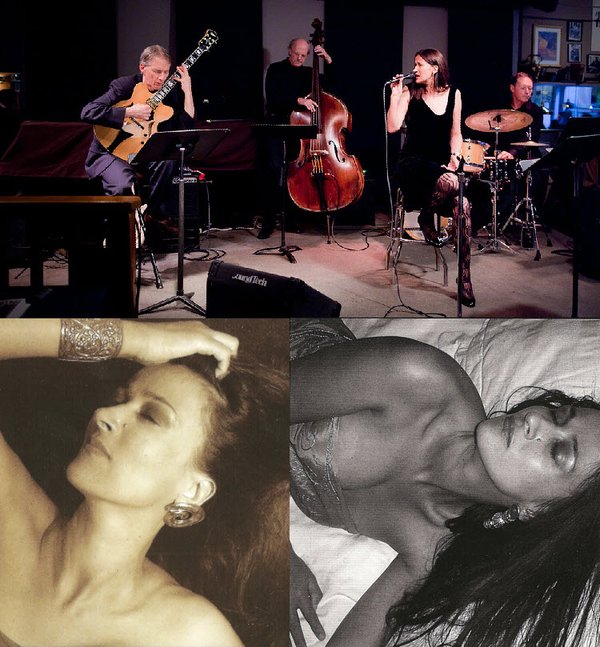 专辑曲目:
01. The Peacocks
02. Willow
03. Caravan
04. Listen Love
05. Fragile
06. You Don't Have to Believe
07. Daydream
08. Insensatez
09. Left Alone
10. The Creator Has a Master Plan
这里是其它用户补充的资源(我也要补充):
暂无补充资源