专辑英文名: Cherry Tree Lane
专辑中文名: 樱桃树巷
音乐风格: 爵士
资源格式: MP3
发行时间: 2013年
简介: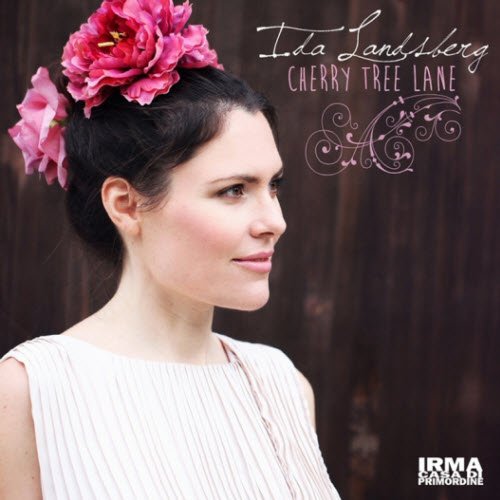 压缩码率: 320Kbps

专辑介绍:

【午后甜点】对Bossa Nova和Jazz钟爱有加的德国女歌手Ida Landsberg加盟义大利新派爵士唱片厂牌Irma Records,推出个人第三张唱片【Cherry Tree Lane】,她自己创作的歌曲是关於爱和梦想,轻鬆愜意的jazz bossa曲风令人彷彿漫步在樱花大道,享受午后美味甜点【Afternoon Delight】

Artist: Ida Landsberg
Title Of Album: Cherry Tree Lane
Year Of Release: 2013
Label: Irma Records
Genre: Bossa Nova, Vocal Pop/Jazz
Total Time: 37:58


引用
I am a Berlin jazz singer, piano player and songwriter living in Italy. Music is present in my life since I can think.

Whether it was singing on my grandmother's balcony in the early childhood, my musical activities with piano and voice at school or in the parish or later on, while studying music with Renate Dasch or at the Berlin University of Arts (UdK Berlin) (with Jutta Schlegel, Jolyon Brettingham-Smith, Harald Schwarz, Marek Bobéth, Martin Ripper) and the Siena Jazz School (with Roberto Nanetti and Mariano di Nunzio), attending different master classes (Cheryl Porter, Marco Tamburini, Carl Verheyen, Greg Koch…) or taking vocal lessons (jazz improvisation with Susanna Stivali from Saint Louis College of Music or belcanto with Anastasia Tomaszewska from Istituto Rinaldo Franci) , I always felt that music was something really essential to me.

In Berlin I played gigs with Katie Mullins and Haruko Ota in a trio "a cappella" presenting jazz, barbershop, gospel and 20th centry classical music to our audience. I was a member of different choirs who also used to sing in the Berlin Philharmonic Hall, the "Neuköllner Oper" or the theatre of Baden Baden.

After I moved to Italy in 2000 my musical activity became very rich and I made a lot of gigs in clubs, theatres, at festivals, music shows and in the radio.

Just to name some of them, I played at "Villa Celimontana Festival" (Rome), "Cantiere Musica" (Anguillara), "Note di Montecucco" (Campagnatico), "Festival del Giornalismo" (Orbetello), Teatro Eliseo and Teatro Anfitrione (Rome), Disma Music Show (Rimini), "Capalbio Libri" with Tony Renis, at Massimo Nunzi's radio programme "Jazz a Nota Libera" together with Lino Patruno and many others.

In these past years I had the opportunity to collaborate with many talents of the national and international jazz and independent scene such as Frank Gambale, Ferruccio Spinetti, Emilio Soano, Mirco Mariottini, Lino Patruno, Francesco Poeti, Andy Gravish, Roberto Schiano, Lello Pareti, Piero Borri, Marco Caudai, Marco Guidolotti, Angelo Ferrua, Giampiero Grani, Katie Mullins, Stefano Bagnoli, Olivier Renne, Romano Pratesi, Nico Pistolesi, Angelo Olivieri, Giovanni Bataloni and many more.

In 2010 I signed with the German music company Salto Recordings and am now under contract with the Singapore record label EQ Music, partner of the jazz label Hitman Jazz from Bangkok and the Italian music label Irma Records. Since then I started to release different solo albums, soundtracks for iPhone games from Agharta Studio, compilations, club music tracks and had guest appearences in independent musical projects.

My repertoire includes jazz standards, bossa nova songs, international pop, musical and gospel classics as well as some Italian and Napolitan songs.

But in all these years I never stopped writing my own songs so that after a long period passed in the recording studio I just released my first album with original songs "Cherry Tree Lane" with Irma Records, available on all the main digital music stores (iTunes, Amazon, Beatport etc.).

I found out that creating, in life, is one of the most gratifying things and I really feel blessed when I have the opportunity to share my work with other people.
Credits
Vocals: Ida Landsberg
Guitar: Simone Salvatore, Frank Gambale
Doublebass: Ferruccio Spinetti
Bass: Marco Caudai
Drums: Cesare Manetti, Gabriele Damiano
Piano: Ida Landsberg, Francesco Moraca
Trumpet: Andy Gravish, Michele Makarovich
Trombone: Roberto Schiano
Sax: Marco Guidolotti
Synthesizer: Ida Landsberg, Simone Salvatore
Mixing: Simone Salvatore
Editing: Davide Gnozzi, Simone Salvatore
Mastering: Alex Marton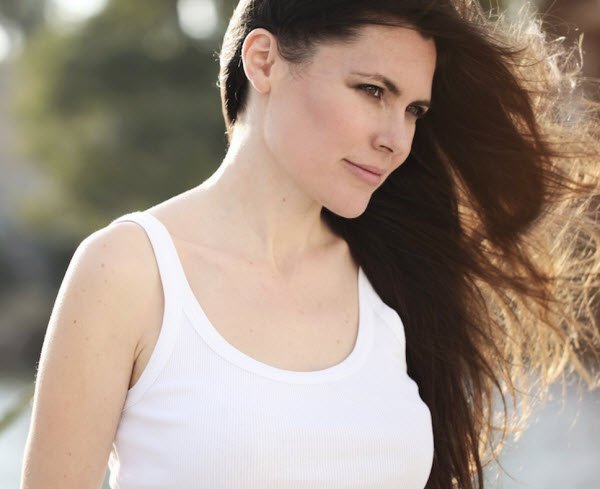 专辑曲目:
01. Lagoon (Ida Landsberg) (3:31)
02. Afternoon Delight (Ida Landsberg) (2:47)
03. Fireflies (Ida Landsberg) (3:15)
04. Yesterday Dreams (Ida Landsberg / Simone Salvatore) (4:42)
05. This Is What I Feel For You (Ida Landsberg)
06. Playin' (Ida Landsberg) (3:52)
07. The House On The Land In The City (Ida Landsberg) (3:49)
08. A Little Yellow Boat (Ida Landsberg / Simone Salvatore) (4:39)
09. You're So Beautiful (Ida Landsberg / Simone Salvatore) (3:24)
10. Hey Love (Ida Landsberg) (4:09)
这里是其它用户补充的资源(我也要补充):
暂无补充资源