专辑英文名: Smoke And Noise
专辑中文名: 烟雾和噪音
音乐风格: 蓝调
资源格式: FLAC
发行时间: 2003年03月24日
简介: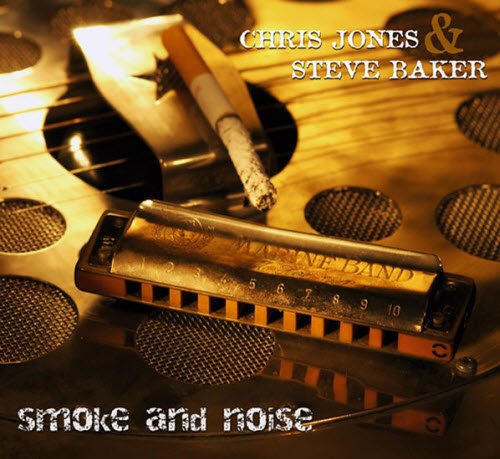 专辑介绍:

有着清爽,直接和动态强度的专辑"烟雾和噪音" 是蓝调二人组在现场舞台上充满活力,且原汁原味始的优秀录音。

吉他手/主唱克里斯·琼斯和口琴演奏家史蒂夫·贝克,对蓝调爱好者是无需介绍的 - 通过无数的演唱会这两个特殊的音乐家,赢得了越来越多的球迷的心,并获取了大量热情的报道。

琼斯充满表现力的嗓音和明确无误的采摘风格和贝克的独特识别口琴的声音相结合,创建自己独特的音乐能量。高质量,朴实,深情,巧妙制作的原声音乐 - "烟雾和噪音",是传统的蓝调,摇滚,歌曲,民谣和声学的巧妙融合,独树一格且难以简单分类的音乐。

With refreshing directness and dynamic intensity, the live recording "Smoke and Noise" captures the concentrated energy which one of the finest and most original blues duos performing today puts over on stage. Guitarist/singer Chris Jones and harp virtuoso Steve Baker need no introduction to blues lovers - through countless concerts these two exceptional musicians have won the hearts of a growing number of fans and garnered enthusiastic press reports along the way. The combination of Jones' expressive vocals and unmistakable picking style with Baker's uniquely recognizable harmonica sound creates its own category of musical energy. Earthy, soulful and skillfully crafted acoustic music of the highest quality – "Smoke and Noise" is a masterly fusion of traditional blues, rock&roll, songs, ballads and acoustic funk which defies classification.


引用
Chris Jones & Steve Baker - Acoustic Music Records 2003, Zomba 319.1303.2

Live in Concert

"Though we have the greatest respect for the blues tradition, we're not purists. The only way to touch people's hearts is to play with passion and commitment." So says harmonica maestro Steve Baker, and his duo partner Chris Jones adds: "The blues has as many different faces as the musicians who have played it down through the years. We do our best to live up to this tradition." Their music is a seething mix of folk, acoustic blues and rock'n'roll. Outside their duo, Jones and Baker have long enjoyed excellent reputations as top-class accompanists, but together they share a particularly deep musical partnership, which brings out the very best of their individual capabilities.

The combination of Chris Jones' expressive voice and inimitable guitar groove - played mostly in various open tunings - and the sometimes earthy, sometimes ethereal sound of Baker's harp, creates a unique energy which is all their own. Passion and awareness of tradition without shying away from tasteful modernisms are definitely central characteristics of their style. Steve Baker puts it more simply: "Rock'n'Roll without a band!" And they don't need huge stacks of equipment to suck the listener into the whirling vortex of their music. As well as original compositions they also perform traditionals and fascinating cover versions of songs by such diverse artists as Lowell George, Mark Knopfler or Hank Williams. But Jones and Baker craft such a compelling musical statement that everything they play ends up sounding like them. Modern acoustic blues-based music at its best!

Audio CD
Number of Discs: 1
Label: Baker, Steve & Chris Jones
ASIN: B00008OTLB

Label: Acoustic
Order number: 7416281
Release date: 24.3.2003

(2002 'Acoustic Music') (67:25/12) CHRIS JONES - gtr/voc, STEVE BAKER - harmonicas. Das Live-Album des exquisiten Duos. Der 2005 verstorbene australische Gitarrist/Sänger und einer der weltbesten Harmonikavirtuosen, der Brite Steve Baker, garantierten kurzweilige und technisch hochwertige Unterhaltung abseits vom Blues-Mainstream. Faszinierend das blinde Verständnis der beiden und die Fähigkeit, Songs den eigenen Stempel aufzudrücken. Ein gutes Stück für Freunde intelligenter Musik / The live album. Another great effort from the Australian/British duo. Excellent recording and performance, great entertainment value. Not straight blues; but they had the feeling and the technical abilities to produce some of the most powerful duo music in the blues-related genre. Great!Medium 1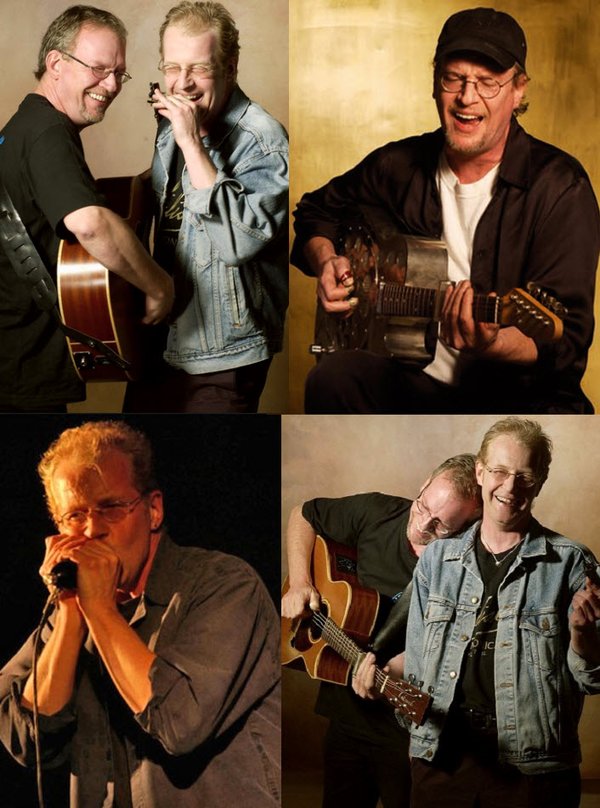 专辑曲目:
01. Soul Storm Comin' 6:07
02. I Don't Know Why 5:24
03. Bourgeois Blues 5:21
04. Roadhouses & Automobiles 6:37
05. God Moves On the Water 4:05
06. Ain't Got Love 4:37
07. Willing 5:23
08. If Walls Could Talk 5:52
09. Long After Your're Gone 7:03
10. Set 'em Up, Joe 4:53
11. Cold Creature 5:17
12. St. James Infirmary 6:25
这里是其它用户补充的资源(我也要补充):
暂无补充资源