专辑英文名: Acoustic Bossa Nova
专辑中文名: 波萨诺瓦不插电
音乐风格: 爵士
资源格式: FLAC
发行时间: 2013年
简介: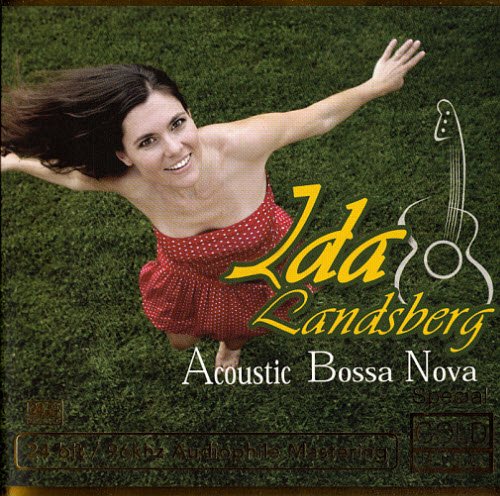 专辑介绍:

儘管一般波萨诺瓦专辑都以简单不插电吉他的演奏形式进行,但回顾过往的记录,令人惊讶的这数量还是相对的小。。。而事实上对歌手艾达兰茨贝格而言,可以毫不含糊的说,其独树一格的不插电波萨诺瓦绝对会有让人耳目一新的惊艳。


Despite the fact that bossa nova is often composed and played on a guitar the number of acoustic bossa nova albums produced presently, as in the past, are surprisingly relatively small in number. It is possibly due to this fact, that singer Ida Landsberg could release her album titled "Acoustic Bossa Nova," without the worry of ambiguity. Safe to say there is no ambiguity from a musical aspect either; Ida Landsberg sounds like no one else on this record.

Ida Landsberg (vocals)
Simone Salvatore (guitar)

A selection of some of the greatest rock and pop hits rearranged in an acoustic bossa nova key.


引用
Acoustic Bossa Nova
As the acoustic nature of the album provides it with a theme already, the song selection was allowed to be a varied one. Several popular songs from artists of all times and genres were covered, though there does seem to be a focus on nostalgic songs from the pre 90's era. Different moods are also explored throughout the album.
Simone Salvatore's skillful playing ensures that the absence of other musical instruments is not missed. His virtuoso moments are impressive and well adopted to the specific songs. As well, he provides enough variety to ensure that the background never gets repetitive. Ida sounds comfortable on each track and has the controlled subtlety needed to sing bossa nova. These qualities ensure that the album is a pleasant one and Ida's modest charisma makes the experience more memorable
This quality is brought out on several occasion such as when Ida tones down the 80's cult classic anthem "Maniac". Whereas the original was a pulsating song that became synonymous with aerobic work outs, this version is what would be played after the exercise. The aggressive examinations are replaced with a softer approach but not one lacking in energy. She manages to be colorful in expression while always sounding in control and the same can be said about a number of songs on the album.
Ida Landerg's choice to make an album from an unusual combination of songs is one that pays off. Most of the tracks on the album have rarely, if ever, been done in the bossa nova style and the decision to make the whole album an acoustic one is just as unique as it is effective.
http://www.idalandsberg.net/about/about-me/
I am a Berlin jazz singer, piano player and songwriter living in Italy. Music is present in my life since I can think.
With Tony Renis at "Capalbio Libri"
Whether it was singing on my grandmother's balcony in the early childhood, my musical activities with piano and voice at school or in the parish or later on, while studying music with Renate Dasch or at the Berlin University of Arts (UdK Berlin) (with Jutta Schlegel, Jolyon Brettingham-Smith, Harald Schwarz, Marek Bobéth, Martin Ripper) and the Siena Jazz School (with Roberto Nanetti and Mariano di Nunzio), attending different master classes (Cheryl Porter, Marco Tamburini, Carl Verheyen, Greg Koch…) or taking vocal lessons (jazz improvisation with Susanna Stivali from Saint Louis College of Music or belcanto with Anastasia Tomaszewska from Istituto Rinaldo Franci) , I always felt that music was something really essential to me.
In Berlin I played gigs with Katie Mullins and Haruko Ota in a trio "a cappella" presenting jazz, barbershop, gospel and 20th centry classical music to our audience. I was a member of different choirs who also used to sing in the Berlin Philharmonic Hall, the "Neuköllner Oper" or the theatre of Baden Baden.
After I moved to Italy in 2000 my musical activity became very rich and I made a lot of gigs in clubs, theatres, at festivals, music shows and in the radio.
Just to name some of them, I played at "Villa Celimontana Festival" (Rome), "Low Key Festival" (Porto Ercole), "Cantiere Musica" (Anguillara), "Note di Montecucco" (Campagnatico), "Festival del Giornalismo" (Orbetello), Teatro Eliseo and Teatro Anfitrione (Rome), Disma Music Show (Rimini), "Capalbio Libri" with Tony Renis, at Massimo Nunzi's radio programme "Jazz a Nota Libera" together with Lino Patruno and many others.
In the radio with Lino Patruno at Massimo Nunzi's "Jazz A Nota Libera" (Teleradiostereo)
In these past years I had the opportunity to collaborate with many talents of the national and international jazz and independent scene such as Frank Gambale, Ferruccio Spinetti, Emilio Soano, Mirco Mariottini, Lino Patruno, Francesco Poeti, Andy Gravish, Harvey Kaiser, Piero Bronzi, Roberto Schiano, Lello Pareti, Piero Borri, Marco Caudai, Marco Guidolotti, Angelo Ferrua, Giampiero Grani, Katie Mullins, Stefano Bagnoli, Olivier Renne, Romano Pratesi, Nico Pistolesi, Angelo Olivieri, Giovanni Bataloni, Emanuele Pellegrini, Rossano Gasperini, Andrea Lagi, Federico Manini, Raffaele Toninelli, Aldo Milani, Michelangelo Biagiotti, Alessio Buccella, Diego Innocenti, Rino Bruciaferri, Emanuele Cannatella, Giacomo Rossi and many more.
Since 2011 I am under contract with the record label EQ Music in Singapore, partner of the jazz label Hitman Jazz from Bangkok and since 2013 also with the Italian music label Irma Records. Since then I started to release different solo albums, soundtracks for iPhone games from Agharta Studio, compilations, club music tracks and had guest appearences in independent musical projects.
Festival "Cantiere Musica" (Anguillara)
My repertoire includes jazz standards, bossa nova songs, international pop, musical and gospel classics as well as some Italian and Napolitan songs.
But in all these years I never stopped writing my own songs with the piano so that after a long period passed in the recording studio I just released my first album with original songs "Cherry Tree Lane" with Irma Records, available on all the main digital music stores (iTunes, Amazon, Beatport etc.) and licensed also by EQ Music in Singapore, Malaysia and Thailand.
My most recent passion is the love for the saxophone which I am studying hard. :-)
I found out that creating, in life, is one of the most gratifying things and I really feel blessed when I have the opportunity to share my work with other people.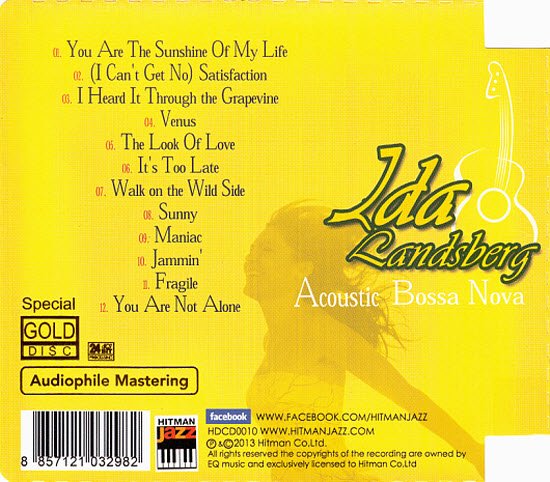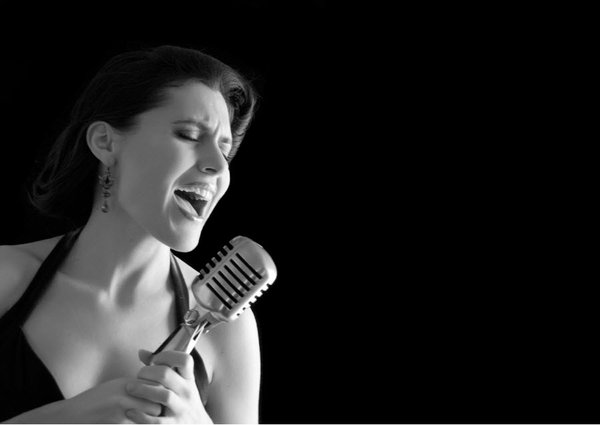 专辑曲目:
01. You Are The Sunshine Of My Life
02. (I Can't Get No) Satisfaction
03. I Heard It Through the Grapevine
04. Venus
05. The Look Of Love
06. It's Too Late
07. Walk on the Wild Side
08. Sunny
09. Maniac
10. Jammin'
11. Fragile
12. You Are Not Alone
这里是其它用户补充的资源(我也要补充):
暂无补充资源