专辑英文名: Stradivarius in Rio
专辑中文名: 史特拉底瓦里名琴.里约
古典类型: 全集作品
资源格式: FLAC
发行时间: 2014年04月08日
简介: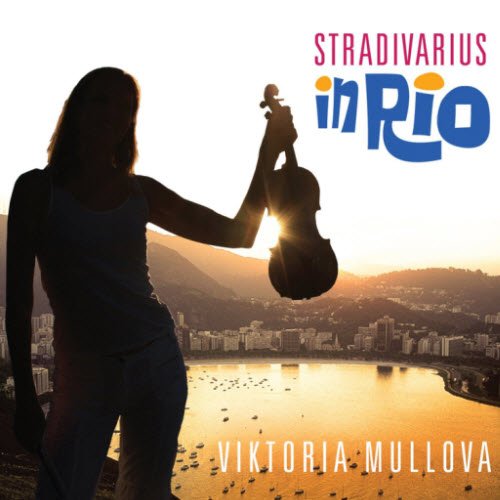 专辑说明:

本辑显然是为2014年巴西世足,以及2016年里约热内卢奥运而演奏。这是穆洛娃第三张跨界专辑,今年五十五岁的她,心境更加自由自在了。十三首曲子中有民谣,有爵士,有Bossa Nova,穆洛娃以手中的1723年史特拉底瓦里名琴「Jules Falk」带头,结合大提琴、吉他与各种打击乐器、民族乐器,完成一张满满巴西风情又炫技十足的专辑。或许有人怀疑穆洛娃到底是古典小提琴家出身,音乐只有典雅,哪来巴西?那就请先听听「Brasileirinho」和「Tico-Tico」两首曲子,那种纯粹就是在跳舞的音乐,绝对令你大呼过癮。录音一流,如临现场。(Onyx/Lins)

曲目
1. Claudio Nucci:Toada
2. Henrique Vogeler:Linda Flor (Ai ioio)
3. Sueli Correa Costa:Segue teu destino
4. Marisa de Azevedo Monte:Vilarejo
5. Caetano Veloso:Luz do sol
6. Waldir Azevedo:Brasileirinho
7-8. 安东尼.卡洛.裘宾Antonio Carlos Jobim
7. 安东尼.卡洛.裘宾:Dindi
8. 安东尼.卡洛.裘宾:Chovendo na roseira
9. Arnaldo Dias Baptista:Balada de um louco
10. Zequinha de Abreu:Tico-Tico
11. 安东尼.卡洛.裘宾:Falando de amor
12. Pixinguinha:Rosa
13. 安东尼.卡洛.裘宾:Por toda minha vida

小提琴:穆洛娃Viktoria Mullova
大提琴:马修‧巴利Matthew Barley
其他乐手:Paul Clarvis,使用乐器包括打击乐器、鼓、鈸Cymbal、铃鼓Tamborim、三角铁Triangle、沙铃Shaker、Agogo、Box、Caxixi、Scraper
其他乐手:Luis Guello,使用乐器包括鼓、沙铃Shaker、铃鼓Tamborim、Cahones、Caixa、Caxixi、Cuica、Pandeiro、Surdo、Udo Drum
吉他:Carioca Freitas
录音:2013年

穆洛娃、史特拉底瓦里名琴、里约 / 穆洛娃 Viktoria Mullova: Stradivarius in Rio / Viktoria Mullova

唱片公司:Onyx Classics
演出者:穆洛娃
音乐类型:古典音乐
唱片编号:ONYX4130
发行日期:2014年11月07日
进口专辑 / CD / 1 片装

作者介绍
小提琴:穆洛娃Viktoria Mullova
大提琴:马修‧巴利Matthew Barley
其他乐手:Paul Clarvis,使用乐器包括打击乐器、鼓、鈸Cymbal、铃鼓Tamborim、三角铁Triangle、沙铃Shaker、Agogo、Box、Caxixi、Scraper
其他乐手:Luis Guello,使用乐器包括鼓、沙铃Shaker、铃鼓Tamborim、Cahones、Caixa、Caxixi、Cuica、Pandeiro、Surdo、Udo Drum
吉他:Carioca Freitas

Release Date April 8, 2014
Duration 48:19
Genre Easy Listening International Classical
Styles Classical Crossover Brazilian Traditions Chamber Music
Recording Date August 9, 2013 - August 11, 2013


引用
1 of 1 people found the following review helpful
VIKTORIA MULLOVA & FRIENDS PLAY BEAUTIFUL BRAZILIAN MPB
By RSProds TOP 500 REVIEWERVINE VOICE on May 9, 2014
Format: Audio CD
~Jazz flautist Herbie Mann was once asked to describe Brazilian music and he responded with one word: "Paradise".~

Four and a half BEAUTIFUL Stars. Beautiful, interesting, joy-filled interpretations. Classical violin super diva Viktoria Mullova has successfully played music from other genres besides the classical solo, duo, and orchestral pieces that she has been so strongly identified with over the decades at the pinnacle of her classical music career. She previously stepped away to do "Through the Looking Glass" and "The Peasant Girl" recordings and some live pop-jazz pieces with her husband, classical cellist Matthew Barley, and his pop-jazz musical group. For this recording, it's clear she has fallen in love with Brazilian popular music (MPB), feels it deeply, and decided to do a recording in Rio De Janeiro, after many jam sessions over the years that got her into a comfort zone. And it shows, because Viktoria, her husband, MPB guitarist Carioca Freitas, and latin percussionists Luis Guello and Paul Clarvis make an attractive sounding quintet of musicians comfortably playing some beloved MPB classics with lots of the required pathos and longing (the unique quality called "saudade" that permeates Brazilian music) and rhythmic nuances. She is not just skating on the surface while reading music, but produces music that is heart-felt and which drives her to improvising for the first time within the bossa nova, samba, choro, samba-canção, and forró musical contexts, while riding these beats very well. It's really great to hear these well-known melodies beautifully springing from an ancient Stradivarius, Barley's cello, and Freitas' guitar.

The best of the best begins with Claudio Nucci's "Toada", a circular swirling piece that has Mullova's 1723 "Jules Falk" Stradivarius sounding very much at home in MBP phraseology and rhythms. "Dinji' is a beloved classic recorded by many international musicians and singers, this version is excellent in spirit and interpretation with Mullova and Barley, arco and pizzicato, trading sections and in duo at the closing section. "Chovendo Na Roseira" (Raining On The Rosebush) is a nod to Antonio Carlos Jobim and Elis Regina from the "Elis and Tom" MPB classic recording. Mullova improvises briefly on "Segue Teu Destino" (Follow Your Destiny), especially with those mysterious `effects' in the coda; on "Vilarejo" (Village), while Barley bows and plucks his cello in a jazzy' walking bass' manner; and on "Luz Do Sol". "Tico Tico" has Mullova and company starting out at a full gallop and increasing that, after the clave break, with Mullova doing some remarkable arpeggio-laced improvising as she increases the beat even more. Jobim's "Por Toda Minha Vida' (For All My Life) is a beautiful violin-cello duet by wife and husband, full of `saudade' that is a sad goodbye to this decidedly different, enjoyable approach by Mullova, her husband, and musical friends. Viktoria Mullova has not only found Herbie Mann's Brazilian "paradise", but can play it very well. Kudos to guitarist Carioca Freitas for his arrangements and accompaniment. Highly Recommended. Four and a half SAUDADE Stars. (13 tracks; Time-48.25)


Performer: Viktoria Mullova, Matthew Barley, Paul Clarvis, Luis Guello, Carioca Freitas
Conductor: None
Composer: Various
Audio CD (April 8, 2014)
Number of Discs: 1
Format: Import
Label: ONYX CLASSICS
ASIN: B00HSW6Q7O

Viktoria Mullova: Stradivarius in Rio review – 'sheer dancing virtuosity'
Viktoria Mullova (violin) and friends
(Onyx)
4 out of 5

Having just returned from Brazil, I eagerly seized this new compilation of arrangements from Rio de Janeiro as a way of recapturing the intensity of the great city. There are some tracks by classic Brazilians like Caetano Veloso, played with the utmost sophistication by Viktoria Mullova. Accompaniments from cello, percussion and guitars featuring Matthew Barley, Paul Clarvis and Carioca Freitas are smooth and dusky. Occasionally there's a feeling as with so many crossover classical attempts that the whole thing is too tasteful and careful, but what wins out here is Mullova's sheer dancing virtuosity in Tico tico and Brasileirinho – these are as dazzling as the sights and sounds of Brazil.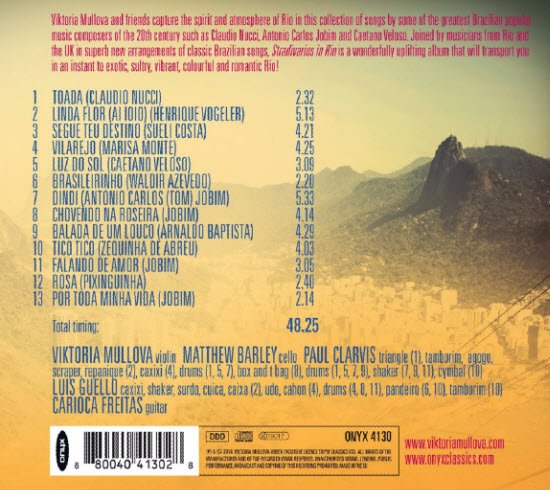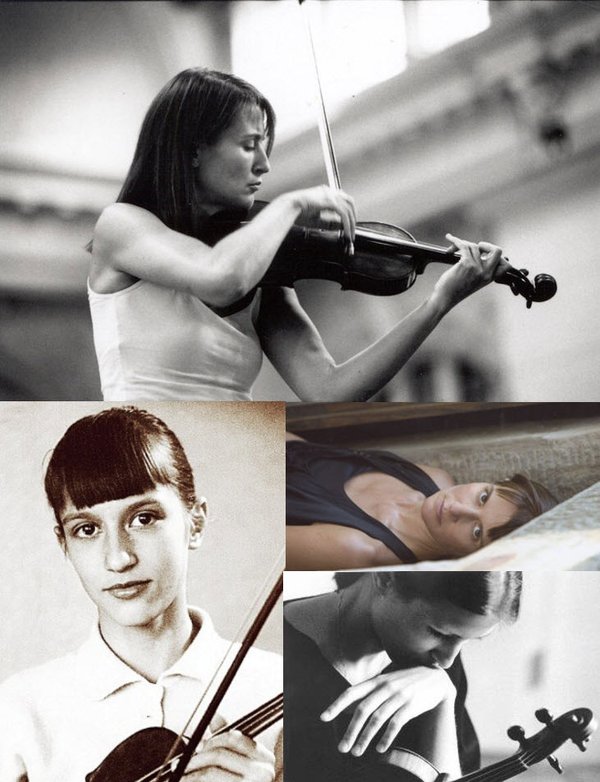 专辑曲目:
01. Toada - Cláudio Nucci 2:32
02. Linda Flor (Ai Ioio) - Henrique Vogeler 5:14
03. Segue Teu Destino - Sueli Costa 4:21
04. Vilarejo - Marisa Monte 4:25
05. Luz Do Sol - Caetano Veloso 3:09
06. Brasileirinho - Waldir Azevedo 2:20
07. Dindi - Antonio Carlos Jobim 5:33
08. Chovendo Na Roseira - Antonio Carlos Jobim 4:14
09. Balada De Um Louco - Arnaldo Baptista 4:29
10. Tico Tico - Zequinha de Abreu 4:03
11. Falando De Amor - Antonio Carlos Jobim 3:05
12. Rosa - Pixinguinha (Alfredo Vianna) 2:40
13. Por Toda Minha Vida - Antonio Carlos Jobim 2:14
这里是其它用户补充的资源(我也要补充):
暂无补充资源