专辑英文名: Raw
专辑中文名: 原汁原味
音乐风格: 蓝调
资源格式: APE
发行时间: 2007年06月12日
简介: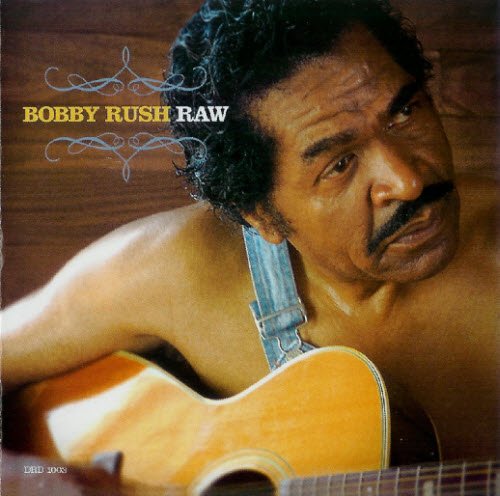 专辑介绍:

鲍比·拉什(Emmit Ellis Jr. 于11月10日1940年,出生在荷马,路易斯安那州)是美国蓝调和R&B音乐人,作曲家和歌手。他的风格融合了灵魂蓝调,说唱和放克的元素。

I had been aware of Bobby Rush for a number of years. He was always out there. I would occasionally hear a cut or two and always liked what I heard, but it didn't hit close enough to my main musical loves to make me a real "fan." So, when I had the opportunity to review his recent release, Raw; an effort billed as something more in the acoustic roots vein, I decided to give it a listen.

I popped the CD in the drive and up comes Boney Maroney. Not what I was expecting. And not hitting the spot for me either. Hmmmmm……(more on this one later.)

Then we get Good Morning Little School Girl. Better. Not Bad. Hey, this isn't bad at all. I think I'll sit down and really listen to this now. It is a fairly sparse arrangement. The kind of sparse that comes when an artist wisely never uses four notes when one will do to convey the feeling. And after all, blues is about feeling first.

The third track, Rush's Glad To Get You Back, starts raising the energy a bit. Shawn Kellerman has joined in on some tasty slide. Bobby Rush steps out on harp and we have definitely found the groove. My wife has come into the room for a better listen.

The energy in the room keeps building as the CD moves through its tracks. A build up here; a little mellow reprise there. The wife sits down and I notice her foot tapping. Another track or two and my teenage daughter is laying across the ottoman listening intently to 9 Below Zero. I'm not sure when I grabbed my own guitar to play along but I realized I had during track eleven, How Long.

Fortunately, the supper was just starting to burn as the CD finished so we didn't ruin our entire meal! No one got up until the album had played all the way through and I had started it a second time, then a third, then a fourth.

I heard someone describe Robby Rush's performance as being heavy on the sexual energy. I'll have to see for myself now that I've heard Raw. The decision to use Boney Maroney as the opening track was perfect and after listening to the entire work again I understand the context. The whole package works to build just the right energy and just the right mood.

With Raw, Bobby Rush is delivering a spectacular contemporary translation of the traditional blues idea!


引用
Audio CD (June 12, 2007)
Original Release Date: 2007
Number of Discs: 1
Label: Deep Rush
ASIN: B000Q66I04

Product Description

Bobby Rush has spent most of his career on the so-called "chitlin' circuit" in the South, cementing his status as the king of soul blues, but RAW goes far beyond Rush's usual sexed-up R&B approach. Here, he reaches deep into his heart to tap into his Delta and Chicago influences. With just his acoustic guitar and harmonica for company, he digs into a mix of classics ("School Girl," "Boney Maroney") and originals with a sound that can be triangulated somewhere between Muddy Waters's acoustic recordings, early Snooks Eaglin, and Bukka White, bringing just a touch of funk to these deep-down blues tunes. RAW is the album many Rush admirers have secretly been hoping he'd make for years, and the results prove to have been worth the wait. Personnel: Bobby Rush (vocals, acoustic guitar, harmonica, percussion); Shawn Kellerman (dobro). Dirty Linen (p.73) - "[S]urprisingly pleasing as Rush unveils his lesser-known guitar talents....This is the real folk-funk."
Living Blues (p.33) - "[T]he musical settings tend to be rather spare, keeping the emphasis on the lyrics, which Rush can still deliver as effectively as any man alive."


Review by Stewart Mason

Just as the title implies, Raw is Bobby Rush at his most elemental: a man, his acoustic guitar, and his foot stamping out a beat on an amplified board. A little harmonica now and then, and a Dobro played with a bottleneck slide on the rollicking "Glad to Get You Back," but that's it for ornamentation. Although most of 13 songs are Rush originals, he also essays three standards, Larry Williams' early rock classic "Boney Maroney," Muddy Waters' "Good Morning Little Schoolgirl," and -- fearlessly -- "Howlin' Wolf" itself, which he slows down into a funereal dirge. Rush calls his music "folk funk," but in reality, Rush is the modern equivalent of the first country bluesmen, before the moves to Memphis and Chicago added full-band arrangements and electricity. But Rush isn't a hidebound traditionalist attempting to resurrect a past form for its own sake; Raw crackles with the energy of a musician who knows that he's working in the style that best suits his own personal gifts. This is a hundred times more listenable than yet another blues band plodding through a set of tenth-generation rewrites of "Sweet Home Chicago," and could well be the blues recording of 2007.

5.0 out of 5 stars Harp player's nirvana October 19, 2007
By V-Harpman
Format:Audio CD
As a harmonica buff, blues player and reviewer, I am so overjoyed to find a pre-70 styled blues harmonica tracks layed down by Bobby Rush. A veteran and a close friend, Bobby has produced nearly 230 records- that is huge for a 74 yr young bluesman from Jackson, MS. I highly recommend every beginner and intermediate harmonica player to own his works. Great acoustic rendition especially in an era that has gone so electronic.

I laud Amazon.com for carrying blues music and making it easier to purchase the valuable collection.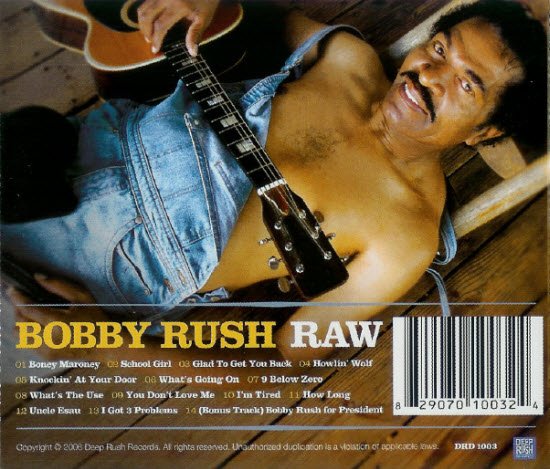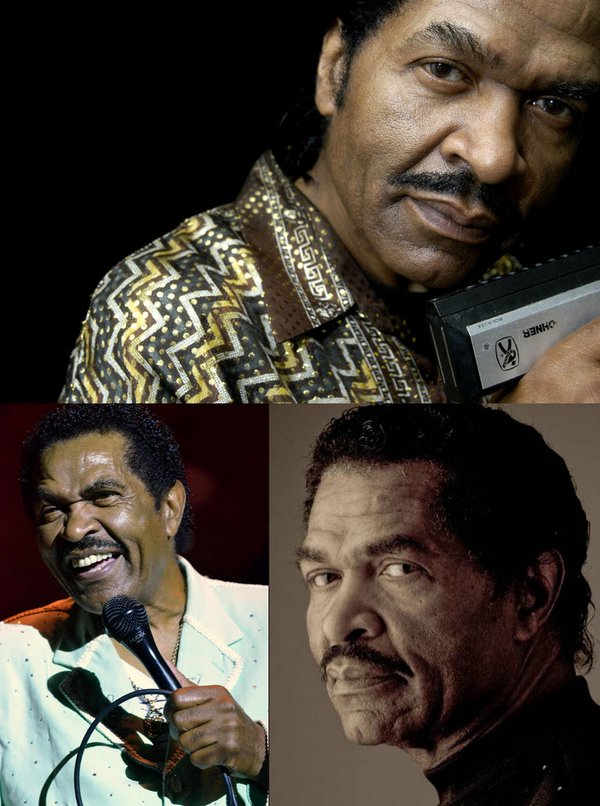 专辑曲目:
01. Boney Maroney
02. School Girl
03. Glad To Get You Back
04. Howlin' Wolf
05. Knockin' At Your Door
06. What's Going On
07. 9 Below Zero
08. What's The USe
09. You Don't Love Me
10. I'm Tired
11. How Long
12. Uncle Esau
13. I Got 3 Problems
这里是其它用户补充的资源(我也要补充):
暂无补充资源