专辑英文名: Bach Goldberg Variations
专辑中文名: 巴赫:《郭德堡变奏曲》
古典类型: 全集作品
发行时间: 2007年08月28日
简介: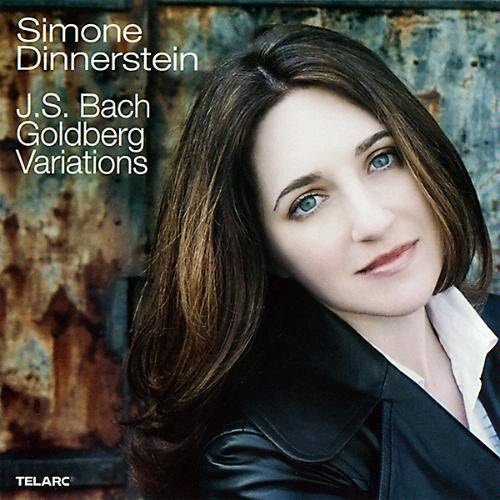 专辑介绍:

巴赫:《郭德堡变奏曲》

美国BILLBOARD古典排行榜榜单(9.4-9.10)第一名

另一位纽约茱莉亚院毕业的女钢琴家演奏巴哈音乐脱潁而出,她的名字叫Simone Dinnerstein。录此CD后同年11月在卡纳基音乐厅的Weill演奏厅首次登台,演出一鸣惊人!纽约时报说她的演奏「充满想像力,属现代感的演绎」,她的弹奏打从第一个音符响起,就能吸引你的著意力,很快就带领人进入奇幻多彩的巴哈音乐世界中,一位新进演奏家有此功力实在不简单!

录音中採用的史丹威D型音乐厅用大钢琴已有一百多年历史,是在汉堡制造的古董名琴,原由英国东北地区豪尔的大会堂所拥有,在第二次世界大战时曾遭损毁,幸好能修复再用,反映地区的重建精神。在2002年辗转运往美国纽约,由专家再翻新,回复原人的音韵,在世贸中心的冬季花园重开仪式中再显光芒。这琴的音色秀丽典雅,十分适合演绎巴哈的音乐,加以Simone

Dinnerstein充满幻想力和全情投入的演奏,给人有琴人合一的感觉,效果难常美妙!

Telarc的录音完全摆脱了「数码声」,音色圆闰柔美而又带有光彩,动态比例亦恰到好处,属近期罕有的大师级钢琴音乐录音。


CD编号 : CD80692
演奏者 : 西莫妮狄娜史坦 Simone Dinnerstein - 查看所有专辑
指挥家 :
乐团 :
作曲家 : J.S.Bach - 查看所有专辑
专辑名称 : 巴哈:郭德堡变奏曲
J.S.Bach:Goldberg Variations BWV988
音乐类型 : 古典音乐 [CD 独奏曲]
发行公司/日期 : 上扬 2007/8/14
制作公司 : Telarc
内含片数 : 1

在美女小提琴家之餘,我们还真是需要美女钢琴家来平衡一下。Simone Dinnerstein是近两年美国炙手可热的美女钢琴家,气质出眾的她不仅拿手於现代作曲家作品,更儼然是美国年轻一代钢琴家詮释巴赫的代表人物。他音乐会的经常性曲目包含创意曲、法国组曲、英国组曲甚至平均律等;去年她在卡内基厅的郭德堡变奏曲演出,赢得各大报的一致好评。这张录音在这种情形下於焉诞生。Simone本人亲撰了一篇短文,阐述了她对郭德堡变奏曲的见解,第二声部的意义,以及特别强调了第27变奏的卡农到第30变奏,再重复回主题的意涵。Simone Dinnerstein的风格清新,音色清楚表达了每个音符,对各段标示也都圆满达成,无甚惊人之举(例如一向令人期待的第1、第5变奏)。特别借来的1903年史坦威钢琴,展现出珠圆玉润、丰沛饱满的声音。问题是,美则美矣,我们真的还需要一位年轻美丽的郭德堡詮释者吗?

Composer: J.S. Bach
Audio CD (August 28, 2007)
SPARS Code: DDD
Number of Discs: 1
Label: Telarc
ASIN: B000SQJ2X2

Pianist Simone Dinnerstein makes her Telarc debut with Bach's Goldberg Variations, which she recorded in March 2005 with GRAMMY Award winning producer Adam Abeshouse.

The New York Times trumpeted Dinnerstein's Carnegie Hall recital debut performance of the Goldberg Variations as "a thoughtfully conceived, thoroughly modern performance that seemed to take into account the development of Western art music since Bach … there was something in the slight pauses she took between repeated sections, or between halves of variations, and something in her pacing of the set as a whole, that so completely evoked the image of a journey that Schubert's Winterreise kept coming to mind."

Dinnerstein describes her approach to this music as a current interpretation of a timeless work. "Bach's Goldberg Variations is a piece with a profound sense of structure and organization, and
yet the listener never experiences these elements as constraints,"

she says. "It is as expressive as it is diverse. Each variation explores a distinctive mood, a particular sound world, and a unique shade of character and emotion," she continued. "We live in a world that is unimaginably different from Bach's, but this piece speaks to us as powerfully as though it was written for our time."

In November 2005, she performed the complete Goldberg Variations on a self-produced Carnegie Hall recital debut. This bold move, coupled with the increasing interest in her unreleased recording of the piece, won her critical acclaim in the press.

Dinnerstein's Goldberg Variations was recorded in the neoclassic auditorium of the Academy of Arts and Letters in New York in March 2005. The piano she plays, a 1903 Hamburg Steinway model D concert grand, was originally owned by the town council of Hull, in Northeast England. During World War II, Hull was extensively bombed and the town hall in which the piano was housed was severely damaged. The piano, however, survived intact and was used in a series of concerts after the war to restore Hull's spirit. In 2002, it was restored by Klavierhaus in New York City, in time to be used at the re-opening of the World Trade Center's Winter Garden, playing the same role as it had in Hull over fifty years earlier.


Release Date 2007
Duration 01:18:02
Genre Classical
Styles Keyboard


引用
Review by Uncle Dave Lewis [-]

2007 has been a banner year for Goldbergs; no less than five recorded versions of the piece had appeared by the end of July, including a digitally reinterpreted incarnation of Glenn Gould's
famous 1955 recording and Wilhelm Middelschulte's bizarre, psychedelic 1924 transcription of the work for organ. In the face of such circumstances, no one would blame music critics for throwing up their hands and saying something like "enough already!" Nevertheless, thankfully the Goldberg Variations is not that kind of a piece, its appeal is both immutable and universal.

Ultimately it comes down to the personality of the keyboard player to make something out of the Goldberg Variations that stands apart from the pack, and young pianist Simone Dinnerstein has managed to do that with her glorious rendering of Bach's cycle for Telarc.

Her rendering of the Aria is slower than the norm and her approach to tempo throughout is very elastic; there is nothing rigid about her interpretation of the work. Dinnerstein's reading involves a great deal of give and take, seeking to deepen the expressive potential of Bach's music without losing sight of its basic shape.

Dinnerstein's Goldbergs might be a tad bit Dionysiac for those who like them at a more Apollonian pace, but if one is willing to let go and luxuriate in her romantically inclined performance, played on a 1903 Steinway model "D" concert grand with a rich, generous tone, then this will prove highly satisfactory. Telarc hasn't made very many solo piano recordings to date, and this one has excellent sound -- perhaps this is the beginning of a new trend?

If so, it's certainly a welcome one.
引用
Dinnerstein詮释巴哈夺魁
记者章绍曾橙县报导
June 10, 2012 06:00 AM | 917 次 | 0 0 评论 | 11 11 推荐 | 电邮给朋

友 | 打印

在年轻一辈演奏家中,被誉为巴哈作品最佳詮释者之一的美国青年女钢琴家Simone Dinnerstein,18日(周一)晚8时将首度在橙县表演,场地为Rene and Henry Segerstrom Concert Hall,曲目包括Bach的French Suite No. 5 in G major, BWV 816;Partita No. 2 in C minor, BWV 826; English Suite No. 3 in G minor, BWV 808; Partita No. 1 in B-flat major, BWV 825。

洛杉磯时报乐评人Mark Swed把Simone Dinnerstein选入2012年最值得注意的20位演奏者,对她寄予厚望。Simone Dinnerstein的成名之路走得很辛苦,还靠私下募款才出第一张专辑,巴哈的Goldberg Variations於2007年发行,不过很快就攀上U.S.Billboard古典排名第一,奠定在音乐出版界的地位。难能可贵的是她总是匀出时间来照顾另类的听眾,例如去为监牢里的犯人演奏。Rene and Henry Segerstrom Concert Hall位於615 Town Center Drive, Costa Mesa,CA 92626。票价15元至45元,购票请电714-556-2787,949-553-2422,或上网www.PhilharmonicSociety.org。

Read more: 世界新闻网-北美华人社区新闻 - Dinnerstein詮释巴哈夺魁
引用
Simone Dinnerstein (Piano)

Born: September 18, 1972 - New York City, New York, USA

The American pianist, Simone Andréa Dinnerstein, is a graduate of The Juilliard School where she was a student of Peter Serkin. Among her many scholarships and awards at Juilliard were the William Petschek Piano Scholarship, the Vladimir Horowitz Scholarship and the Chopin Award. She also studied with Solomon Mikowsky at the Manhattan School of Music and in London with Maria Curcio, the distinguished pupil of Artur Schnabel. For two summers, she was a fellow at the Tanglewood Music Center.

As a winner of the Astral Artistic Services National Auditions, Simone Dinnerstein appeared as both concerto soloist and in recital at Philadelphia's Kimmel Center for the Performing Arts.

Since 1996 she has played concerts across the country for the Piatigorsky Foundation, an organization dedicated to bringing classical music to non-traditional venues. Amongst the places she has played are nursing homes, schools and community centers. Most notably, she gave the first classical music performance in the Louisiana state prison system when she played at the Avoyelles Correctional Center.

Simone Dinnerstein has fast been gaining international attention as a commanding and charismatic artist, and as one of the most compelling women pianists performing today. She has enjoyed critical acclaim in The New York Times, The Philadelphia Inquirer, Gramophone Magazine, BBC Music Magazine, Classic FM Magazine, Piano Magazine, O The Oprah Magazine, Slate.com, The American Record Guide, and Fanfare. She has made live appearances on National Public Radio's Performance Today and WNYC's New Sounds and Soundcheck, and can regularly be heard on NPR affiliates and classical music radio stations throughout the United States.

After Simone Dinnerstein's triumphant New York recital debut at Carnegie Hall's Weill Recital Hall in November 2005, The New York Times described her interpretation of J.S. Bach's Goldberg Variations (BWV 988) as, "a thoughtfully conceived, thoroughly modern performance that seemed to take into account the development of Western art music since Bach . . . an individual, compelling performance that so completely evoked the image of a journey, that Schubert's Winterreise kept coming in mind." Harris Goldsmith wrote in a feature article in The American Record Guide that it was "a thrilling roller coaster ride with many wonderful surprises in store… her harmonic intensity left an indelible impression on this mesmerized listener." Since being featured by The New York Times as an artist "poised for a breakthrough" in September 2006, she has performed to a sold-out audience at the Metropolitan Museum of Art's prestigious Accolades series, debuted with the American Symphony Orchestra under Leon Botstein and signed an exclusive recording contract with Telarc International.

Recent highlights include her debut recital at the Salle Cortot in Paris and recitals at the Bach Festival of Philadelphia and the Copenhagen Music Festival, as well as the opening concert of the Moselfestwochen in Germany in June 2007. During the 2007-2008 season, Simone Dinnerstein will give debut recitals at London's Wigmore Hall, Berlin's Philharmonie and at the National Philharmonic Hall in Vilnius. In New York City she will give recitals on the People's Symphony series at Town Hall and on Lincoln Center's Great Performers series. She will tour with the Dresden Philharmonic under Rafael Frühbeck de Burgos and with the Czech Philharmonic Orchestra under Zdenìk Mácal. In addition, she will perform with the Jerusalem Symphony Orchestra in Jerusalem, and will make her debut with the Württembergisches Kammerorchester Heilbronn. With duo partner Zuill Bailey she will perform L.v.

Beethoven's five sonatas for piano and cello at the Metropolitan Museum of Art in New York City and the National Gallery of Art in Washington DC.

Simone Dinnerstein received the Classical Recording Foundation Award for 2006 and 2007 for her recordings with cellist Zuill Bailey of L.v. Beethoven's complete works for piano and cello on the Delos label. The first volume was released in October 2006 and volume two is scheduled for release in the spring of 2008. Telarc released her much-anticipated recording of Bach's Goldberg Variations (BWV 988) worldwide in August 2007. The CD earned the No. 1 spot on the Billboard Classical Chart in its first week of sales, and was called "precisely the kind of playing that the early 21st century most needs, infused as it is with a deep and pervasive sense of beauty and tenderness of heart which is often profoundly affecting," by Piano Magazine.

Simone Dinnerstein lives in Brooklyn, New York with her husband

and five-year-old son.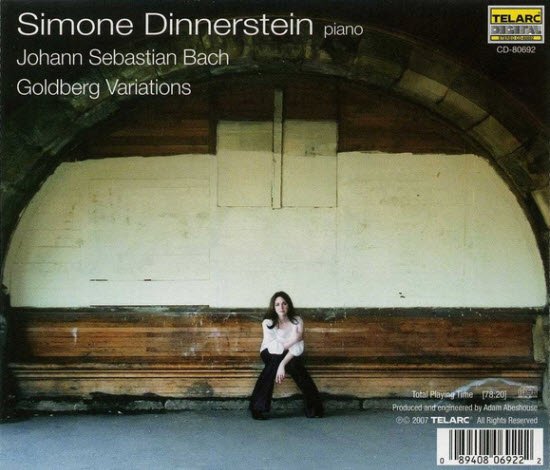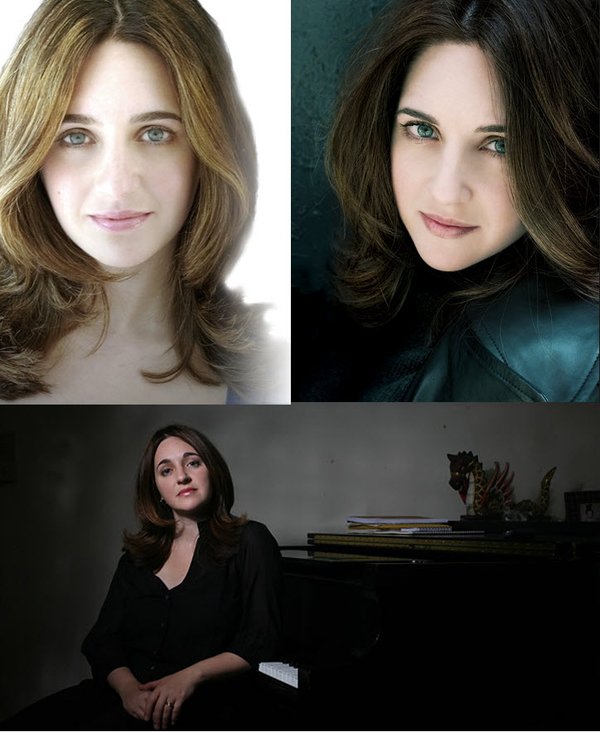 专辑曲目:
01. Aria
02. Variation 1
03. Variation 2
04. Variation 3 - Canone all'Unisono
05. Variation 4
06. Variation 5
07. Variation 6 - Canone alla Seconda
08. Variation 7
09. Variation 8
10. Variation 9 - Canone alla Terza
11. Variation 10 - Fughetta
12. Variation 11
13. Variation 12 - Canone alla Quatra
14. Variation 13
15. Variation 14
16. Variation 15 - Canone alla Quinta
17. Variation 16
18. Variation 17
19. Variation 18 - Canone alla Sesta
20. Variation 19
21. Variation 20
22. Variation 21 - Canone alla Settima
23. Variation 22
24. Variation 23
25. Variation 24 - Canone all'Ottava
26. Variation 25
27. Variation 26
28. Variation 27 - Canone all Nona
29. Variation 28
30. Variation 29
31. Variation 30 - Quodlibet
32. Aria [pre]
这里是其它用户补充的资源(我也要补充):
暂无补充资源