专辑英文名: Mayday
专辑中文名: 五月天
音乐风格: 民谣
资源格式: FLAC
发行时间: 2013年06月10日
简介: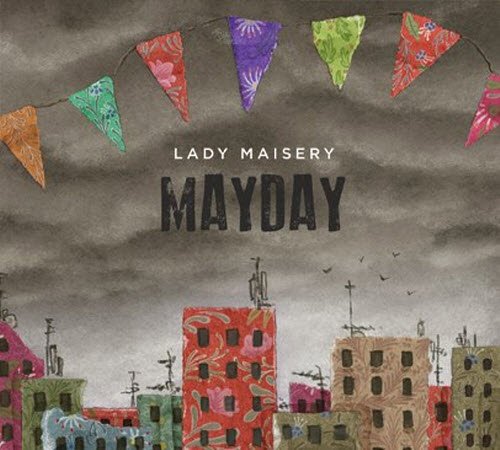 专辑介绍:

关于Lady Maisery

于2012年 被提名BBC Folk'Horizon'奖,也获得"最佳处女作"Spiral 奖。Lady Maisery 是从 Hannah James(Kerfuffle, Hannah James & Sam Sweeney, Demon Barbers),Hazel Askew(The Askew Sisters)和 Rowan Rheingans ( Fidola )三位新主唱所组成。从英国和北欧民歌传统得到启发,Lady Maisery 的无陪伴歌谣,也结合她们熟悉的乐器 风琴,竖琴和小提琴的伴奏。

她们的首张专辑, Weave & Spin,记录了在一个冰冷的二月,这三个音乐家,三种交织在一起声音。。把作品推向一个新的水平而致恒久的结合。

三人在2011年夏天 初试啼声的首张专辑 Wave & Spin 受到一至好评而被选为该周的最佳独立奖,他们在节日季节的现场精彩表演也让他们就此一炮而红 而后在BBC民歌电台被提名为 2012年的'Horizon'奖 和 2012年最佳新人Spiral奖 得主。

Lady Maisery 作为突破传统曲调歌唱; diddling 新的英国组合,除拥有一大群英格兰的死忠粉丝,也渐进流行到斯堪的纳维亚和欧洲其他地区。无论是独唱 还是加上其他乐器如手风琴,竖琴和小提琴的伴奏,丰富华丽的和声都让人陶醉而流年忘返。


About Lady Maisery

Nominated for the 'Horizon' BBC Folk Award 2012 and for 'Best Debut' at the Spiral Awards 2012. Forged from the voices of Hannah James (Kerfuffle, duo with Sam Sweeney), Hazel Askew (The Askew Sisters, The Artisans) and Rowan Rheingans (Fidola), Lady Maisery explore vocal harmony to breathtaking effect, through their fresh interpretations of songs and ballads.

The trio burst onto the scene with the release of the debut album, 'Weave and Spin' in summer 2011, which received much critical acclaim and was declared an 'Album of the Week' by The Independent. Their live performances during the festival season created a real buzz and they were nominated for the Horizon Award at the BBC Radio 2 Folk Awards 2012 and for Best Debut at the 2012 Spiral Awards.

Lady Maisery break new ground as one of the first UK groups to explore the tradition of diddling or tune singing, which has nearly died out in England, but is still prevalent in Scandinavia and other parts of Europe. Whether singing unaccompanied, or with backing from their combined instrumental talents on accordion, harp and fiddle, be prepared to be enchanted by rich harmonies and sumptuous clashes.


引用
Hello everyone,
Hope you've all been enjoying the sun! Lots has been going on recently so we thought we'd update you!
Firstly, welcome to our new website!
MAYDAY
Secondly, our new album 'MAYDAY' is officially released today! We're very excited about it and it's been a long time in the making! We recorded it in January with Andy Bell, who produced Weave & Spin, and we were very lucky to have Joel Stewart create the artwork (who also created the artwork for our single This Woman's Work).
We were also really chuffed that MAYDAY got a 5* review in the Financial Times before it was even released! See the reviews page for the full review.
We've recorded a little video all about MAYDAY, the songs, the themes behind the album, and how our sound has developed since Weave & Spin, which you can watch here:
MAY TOUR
Last month we had an amazing time previewing all the new material from MAYDAY on our 22 date May tour, the biggest we've ever done! We went as far north as Aberdeen and as far south as Cornwall, and lots of places in between! Particularly special for us were our two launch gigs in London and Sheffield, filled with lots of friends and friendly faces. Throughout the tour, we made a video documentary.
You can find episode one here:
http://www.youtube.com/watch?v=tKI8NF9wYsw
and episode two here:
http://www.youtube.com/watch?v=eh4XldIBStQ
Episodes three and four are still being edited, but we'll let you know when they're ready!
SINGING LIVE ON BBC RADIO 3′s 'IN TUNE'
There are also lots of exciting things happening this week! On Tuesday (11th June) we are going to sing live on BBC Radio 3′s In Tune! We had a great time when we first visited last year, and are looking forward to returning. We'll be singing and chatting about MAYDAY, and will also be singing a preview from…
REST
Rest is an amazing song cycle that has been especially written for us to sing by contemporary classical composer Emily Hall and author Toby Litt. It's a beautiful secular requiem and we feel immensely privileged to be singing it! We will be premiering the whole work this Weds (12th June) at the amazing Hoxton Hall as part of Spitalfields Festival. We'll also be singing it at Deal Festival of Music and Arts in July, and are planning to tour it for a few dates at the beginning of next year, and there may be a recording in the pipeline, so watch this space!
引用
Audio CD (10 Jun 2013)
Number of Discs: 1
Label: Rootbeat
ASIN: B00CQEEZUY

5.0 out of 5 stars Weave & Spin 2.0 10 Jun 2013
By Mono Zygote
Format:Audio CD
This album is fantastic, and an impressive follow-up to the debut Weave & Spin. It's polished, intelligent, and beautifully crafted through and through. The sound is somehow bigger, the undercurrents darker, and the diddling diddlier, than the first album, but the magic ingredient, the spell-binding combination of those three unique and beautiful voices is as powerful as ever, backed up to subtle perfection with their impressive array of instruments (accordion, violin, harp, banjo and more).

From the sweetly menacing Crow on the Cradle to the gorgeous Kate Bush cover This Woman's Work, to the infectious diddle of Constant Billy/Lie of the Land, this is a gem of pure brilliance from start to finish. Highly recommended on so many levels. Play the clips, you'll see what I mean.
Comment |
Was this review helpful to you?
4 of 4 people found the following review helpful
5.0 out of 5 stars Fine 2nd album with outstanding vocal harmonies is a cracker 10 Jun 2013
By belvoirman
Format:Audio CD
I was wowed by their debut album and have relished seeing them a few times now in live performance and this strong follow up album further consolidates their fine track record to date. These 3 young women have increased in their confidence, brilliant vocal 3 part harmonies are their trademark sound and great strength,at their purest acappella ,sometimes accompanied with a range of interesting subtle and tuneful folk intrumentation including harp,fiddle,banjo,accordion ankle bells and percussive dance. The opening track The Crow on the Cradle blends familiar nursery rhyme and lullaby refrains with a more subtle foreboding message based on the coldwar context it was originally written in to good effect. The track Palaces of Gold written by Leon Rosselson is one of the highlights for me , with sharp and wry thought provoking social commentary in the lyrics about social injustice and upper class advantage, his reaction following the Aberfan disaster , a very special spine tingling performance by the girls. The longest track on the album Lady Maisry,(different spelling from their group name) tells a folk story of unrequited love stullified by social conventions. The one set of tunes Constant Billy/Lie of the Land sees the girls "diddling" in their distinctive scat vocalese style which they have made their own. Their version of a less well known Kate Bush song, This Woman's Work, is another excellent offering from a non folk background for a change, pulled off with some aplomb, giving a female perspective of a womans role around childbirth . The Lady & the Blacksmith tells an excellent story where the blacksmith is after securing a Lady's maidenhead, but in his desperate pursuit gets his come-uppance to good effect, more power to the girls elbow. The Grey Selkie is a magical folklore story with a haunted quality .The production by Andy Bell is fine, keeping the arrangements simple and fresh as you may be lucky enough to see them in live concerts, with one or two subtle embellishments on the intro or fadeout of tracks.Overall an excellent second album which sees the girls going from strenth to strength ,well done,a fine follow up offering .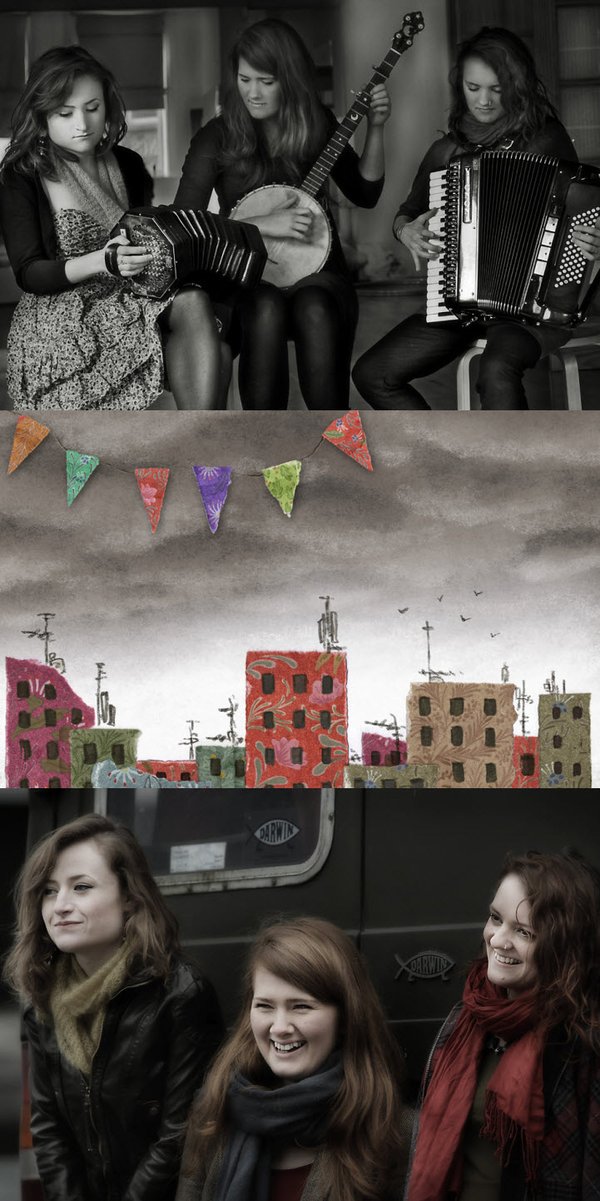 专辑曲目:
01. The Crow on the Cradle
02. The False Young Man
03. Palaces of Gold
04. Katy Cruel
05. Lady Maisery
06. The Factory Girl
07. Constant Billy , The Lie of the Land
08. This Woman's Work
09. The Lady and the Blacksmith
10. Intro (The Grey Selkie)
11. The Grey Selkie
12. Let No Man Steal Your Thyme
这里是其它用户补充的资源(我也要补充):
暂无补充资源