专辑英文名: Weave And Spin
专辑中文名: 翩翩起舞
音乐风格: 民谣
资源格式: FLAC
发行时间: 2011年08月22日
简介: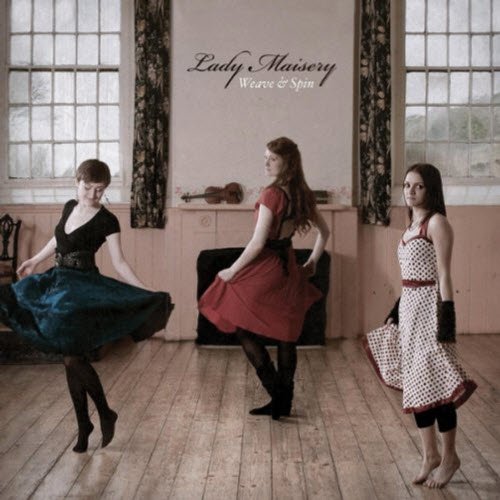 专辑介绍:

Lady Maisery 是从 Hannah James(Kerfuffle, Hannah James & Sam Sweeney, Demon Barbers),Hazel Askew(The Askew Sisters)和 Rowan Rheingans ( Fidola )三位新主唱所组成。从英国和北欧民歌传统得到启发,Lady Maisery 的无陪伴歌谣,也结合她们熟悉的
乐器 风琴,竖琴和小提琴的伴奏。

她们的首张专辑, Weave & Spin,记录了在一个冰冷的二月,这三个音乐家,三种声音交织在一起。。把作品推向一个新的水平而致恒久的结合。

Artist: Lady Maisery
Title Of Album: Weave & Spin
Year Of Release: 22 Aug 2011
Label: Rootbeat
Genre: Folk, Acoustic, British Folk
Total Time: 49:16 Min

Lady Maisery is a new vocal trio from Hannah James (Kerfuffle, Hannah James & Sam Sweeney, Demon Barbers), Hazel Askew (The Askew Sisters) and Rowan Rheingans (Fidola). Inspired by folk singing traditions of the UK and northern Europe, Lady Maisery sing songs and ballads both unaccompanied, and with backing from their combined instrumental talents on accordion, harp and fiddle.

Their debut album, Weave & Spin, was recorded one frosty week in February and introduces these three musicians; three voices woven together in a timeless combination, which they push to new levels. It features a captivating collection of songs, carefully chosen and arranged to showcase the vocal quality of the group. Expect spellbinding harmonies on unaccompanied tracks such as the plaintive Kipling/Bellamy classic My Boy Jack, the music-hall charms of Mary Ann, and the beautiful simplicity of three voices on Sleep on Beloved.
Lady Maisery also explore new ground as one of the first UK groups to revive the tradition of diddling or singing tunes, which has nearly died out in England, but is still prevalent in Scandinavia and other parts of Europe. The combined influence of these traditions can be seen in sets such as the toe-tapping European dance tunes Labajalg/Polska, as well as a fun rendition of the classic Primrose and Bluebell Polkas.
All three members are musicians as much as singers, which can be seen not just in their tune singing, but also in their intelligent, striking arrangements on fiddle, harp and accordion. Listen out for their dreamy combination of harp and voice on their version of Mary Ann Haynes's The Colour of Amber, and hear them breathe life into old ballads, such as their ambitious re-working of Willie's Lady. They also explore vocal harmony to spine-tingling effect on their eerie interpretation of Nottamun Town, featuring the haunting accompaniment of the ban-sitar.
Be prepared to be enchanted by rich harmonies and sumptuous clashes as Lady Maisery emerge as one of the most original new groups on the UK folk scene this year.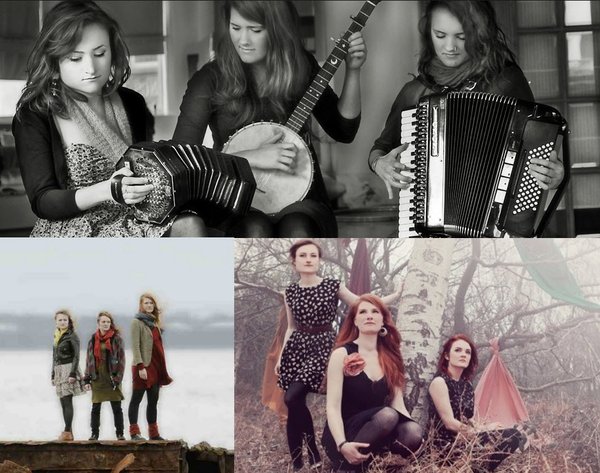 专辑曲目:
01. I Know My Love (3:26)
02. Minoorne Labajalg / Polska (3:19)
03. Portland Town (2:41)
04. The Changeling's Lullaby (4:42)
05. Nottamun Fair (4:37)
06. My Boy Jack (1:52)
07. The Colour of Amber (4:07)
08. The Capable Wife (1:58)
09. The Gardener (4:27)
10. Har du Set / Lads and Lasses (4:04)
11. Mary Ann (2:45)
12. Willie's Lady (7:18)
13. Primrose Polka / Bluebell Polka (4:05)
14. Sleep On Beloved (3:16)
这里是其它用户补充的资源(我也要补充):
暂无补充资源