专辑英文名: Guardian Angel
专辑中文名: 守护天使
古典类型: 全集作品
资源格式: FLAC
版本: [24bits 96KHz]
发行时间: 2013年10月07日
简介: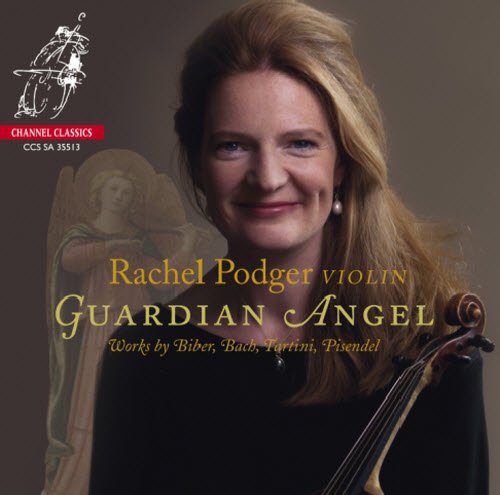 专辑介绍:

屡获多个国际重要奖项包括<留声机杂誌(Gramophone)>大奖的女小提琴家普捷(Rachel Podger)所推出的专辑每次均好评如潮,更荣获多本权威音乐杂誌如"留声机杂誌(Gramophone)"、"时代週刊(Times)"等的编辑推介,与及荣获"分音音乐(Diapason d'Or)"大奖,其深厚的造诣与及技巧和感情的表达都是绝顶出色,能奏出活泼而生动兼音色纯净而细腻的琴音,绝对妙极。普捷最新的独奏专辑,採用1739年制造的"Pesarinius"小提琴带来16至18世纪的作曲巨匠的作品选,包括由普捷亲自改编的巴哈(J.S.Bach)[A小调给长笛帕帕蒂塔,BWV1013(Partita for flute in A minor,BWV1013)]、马蒂斯(Nicola Matteis)的[来自:其他埃尔曲、前奏曲、阿芒德、萨拉班德等小提琴终极演奏:第二部份(From : Other Ayrs, Preludes, Allmands, Sarabands etc. with full stops for the Violin : The Second Part)]、塔尔蒂尼(Giuseppe Tartini)的[A小调奏鸣曲,B:a3(Sonata in A minor B:a3)]和[B小调奏鸣曲,No.13 B:h1(Sonata in B minor , No.13 B:h1)]与及比贝尔(Heinrich Ignaz Franz Von Biber)的[神秘的"玫瑰经奏鸣曲"—G小调给小提琴独奏的帕萨卡亚舞曲和无变格定弦的"雕刻的守护天使""(Mystery "Rosary" Sonatas—Passacaglia in G minor for solo violin, senza scordatura "engraved The Guardian Angel")]等,配合最传真、专业的SACD发烧录音制式制作,倍添丰盈的空间感,名琴特显音色圆润,普捷游刃有餘的演奏,实在是美乐之选!

普捷 [守护天使]
(Rachel Podger [Guardian Angel])
Rachel Podger(小提琴)
CCSSA35513 (1 disc)

Conductor: None
Composer: Bach, Matteis, Tartini, Pisendel, Biber
Audio CD (7 Oct 2013)
Please Note: Requires SACD-compatible hardware
Number of Discs: 1
Format: Hybrid SACD, SACD
Label: Channel Classics
ASIN: B00EPQQH1G

http://www.channelclassics.com/podger-35513.html

Rachel Podger is one of the most creative talents to emerge in the field of period performance. This disc of solo violin music is a real mixture of some favourite pieces. This extraordinary beautiful recording is one of the finest solo Baroque violin compilations.

Rachel Podger is a recognized master of baroque repertory as reflected by her numerous recordings, particularly those on Channel Classics, where her many disks of Vivaldi and Mozart have universally been praised. This new SACD features music for solo violin beginning with Podger's transcription of Bach's Partite BWV 10113, originally for flute. This is followed by the other works listed above, all played with the artist's consummate artistry and impeccable technique. As usual in these Channel Classics recordings, audio is first-rate, with a resonant acoustic. -- ClassicalCD Review

Read more at http://avaxhome.cc/hraphile/smasters/rache...kKhPv.99


引用
The music on this recording demonstrates how composers in Germany, Italy, Austria and England responded to the challenges of writing for violin senza basso. Music for violin senza basso had a distinguished history before Bach and was widely cultivated by his contemporaries.

Violinistic virtuosity was extraordinarily experimental in the late seventeenth century, with novelties in the tuning of the strings (scordaura), bowing techniques, chordal playing and contrapuntal textures (with the development of sophisticated double-, triple- and quadruple-stopping techniques) and playing in high positions. This disc of solo violin music is a real mixture of some of Rachel's favourite pieces.

Rachel Podger is one of the most creative talents to emerge in the field of period performance. Over the last two decades she has established herself as a leading interpreter of the music of the Baroque and Classical periods. After beginnings with The Palladian Ensemble and Florilegium, she was leader of The English Concert from 1997 to 2002 and in 2004 began a guest directorship with The Orchestra of the Age of Enlightenment with whom she appeared in a televised BBC Prom in 2007. As a guest director and soloist she has collaborated with numerous orchestras including Arte dei Suonatori (Poland), Musica Angelica and Santa Fe Pro Musica (USA), The Academy of Ancient Music, The European Union Baroque Orchestra, Holland Baroque Society and the Handel and Haydn Society (USA).

Rachel directs her own ensemble, Brecon Baroque and is Artistic Director of her own festival: the Brecon Baroque Festival. Rachel is an honorary member of both the Royal Academy of Music (where she holds the Michaela Comberti Chair for Baroque Violin) and the Royal Welsh College of Music and Drama (where she holds the Jane Hodge Foundation International Chair in Baroque Violin) and teaches at institutions throughout the world.

Presenting a delectable selection of virtuosic solo repertoire to tempt your musical taste buds, this programme, taken from Rachel's latest solo disc (released in September for the feast of St Michael and All Angels), includes sonatas by Tartini, Matteis and Pisendel. The performance will also include Bach's wonderful Partita for flute in A minor transposed for violin, and Biber's hauntingly beautiful Guardian Angel, the final work from his Mystery Sonatas.
Number of cd's: 1
Year of release: 2013
Recording Location: Haarlem Holland
Running time: 78.30
Technical Specifications:
Microphones: Bruel & Kjaer 4006, Schoeps
Digital Converters: DSD Super Audio/Grimm A/D
Speakers: Audiolab, Holland
Software: Pyramix Editing, Merging Technologies
Mixing Board: Rens Heijnis, custom design
Mastering Room: B+W 803d series speakers, Classe 5200 Amplifier
Cables: Van den Hul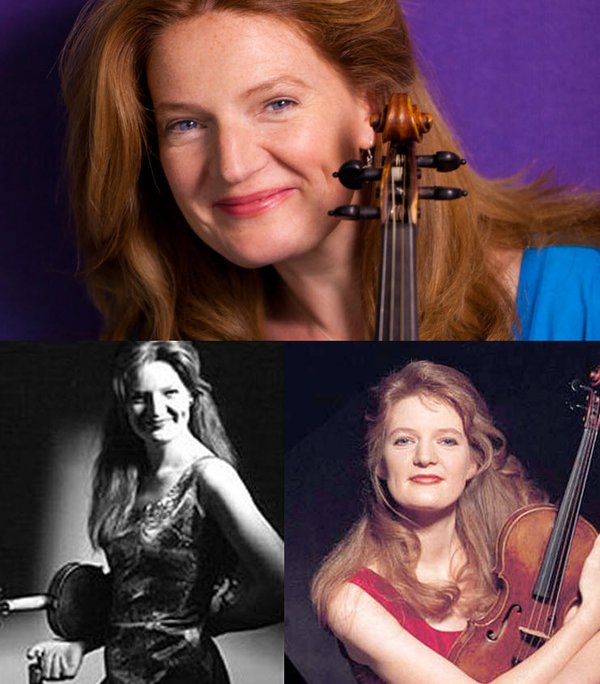 专辑曲目:
01. Bach - Partita for flute in A minor - Allemande (4:06)
02. Bach - Partita for flute in A minor - Corrente (3:41)
03. Bach - Partita for flute in A minor - Sarabande (5:26)
04. Bach - Partita for flute in A minor - Bouree Anglaise (2:41)
05. Matteis - From: Other Ayrs, Preludes, Allmands, Sarabands - Passagio rotto (2:33)
06. Matteis - From: Other Ayrs, Preludes, Allmands, Sarabands - Fantasia (1:51)
07. Matteis - From: Other Ayrs, Preludes, Allmands, Sarabands - Movimento incognito (2:50)
08. Tartini - sonata in A minor - Cantabile (1:39)
09. Tartini - sonata in A minor - Allegro (2:15)
10. Tartini - sonata in A minor - Allegro (3:42)
11. Tartini - sonata in A minor - Giga (1:21)
12. Tartini - sonata in A minor - Theme and variations (12:13)
13. Tartini - sonata in B minor - Andante (4:45)
14. Tartini - sonata in B minor - Allegro assai (2:49)
15. Tartini - sonata in B minor - Giga. Allegro affetuaoso (2:48)
16. Pisendel - sonata per violino solo - No indication (2:45)
17. Pisendel - sonata per violino solo - Allegro (5:16)
18. Pisendel - sonata per violino solo - Giga (2:48)
19. Pisendel - sonata per violino solo - Variatione (4:00)
20. Biber - Mystery Sonatas - Passacaglia in G minor (8:53)
21. Montanari - Sonata camera - giga (bonus track) (2:27)
这里是其它用户补充的资源(我也要补充):
暂无补充资源