专辑英文名: Live at the Royal Albert Hall
专辑中文名: 伦敦皇家亚伯特音乐厅独奏会实况
古典类型: 全集作品
资源格式: FLAC
发行时间: 2012年08月07日
简介: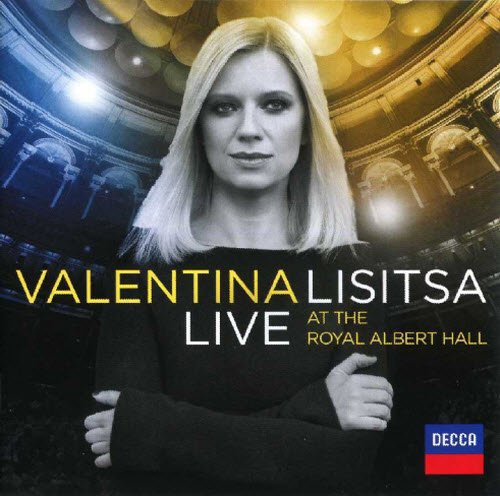 专辑介绍:

2012年39岁的乌克兰女钢琴在乐坛上被注意传诵至少有十二年以上的时间了,最早大家是透过她在美国发行的音乐会录影带认识了她惊人的超技。但这位被称为是巴克豪斯和阿格丽希综合体的女性钢琴家,却始终没有和国际唱片公司签约,也没有大牌的经纪公司为她铺路,只是,大家不断在网路上看到她演奏的影片,尤其是近年社群网站和YouTube成为主流后,她更善用这种媒体的优势,让自己成为史上点阅率最高的古典音乐家,她在YouTube的影片共有四千三百万的点阅率,超过所有的古典乐界同儕,其括了她独奏(没有乐团)拉赫曼尼诺夫四首钢琴协奏曲的影片(甚至包括才刚问世不久的沃伦堡改编拉氏第二号交响曲的第五号钢琴协奏曲),充份证明她是罕见的女性超技钢琴家。去年刚和美国小提琴家希拉蕊韩合作一张艾伍士小提琴奏鸣曲集的专辑的她,今年终於决定要和笛卡签约,将她刚於六月十九日於皇家亚伯特厅中的演奏实况发行成专辑。

这份DVD是李希特萨在2012年六月十九日独奏会中的全场演奏会实况录影,一开始这场独奏会就已经在YouTube上网路直播,吸引了全球超过七万名观眾点阅,更留下超过六千则的评语讚赏,随后许多网友和乐迷纷纷表达CD收录的曲目无法满足他们,希望能有全场录影DVD发行,於是笛卡也顺应大家的期待,发行了这份DVD。这份全场超过两小时的现场录影,李希特萨开场时破例对全场观眾讲的一段六分鐘的亲密独白,这份全场录影中有几首很特别的曲目,其中最让人印象深刻的就是长达十五分鐘的李斯特「死之舞」独奏版的演出,一般钢琴家都偏好演奏此曲的协奏曲版,独奏版多年来很少有知名钢琴家演出,李希特萨把李斯特这首用中世纪素歌《末日经》(Dies irae)演奏的乐曲弹得非常精彩,充份展现她的超技钢琴技巧。

另外,演奏会中李希特萨也刻意选弹了多首李斯特改编舒伯特的艺术歌曲,其中一般钢琴家很少碰触但却很知名的《圣母颂》也意外地现身。


CD编号 : 0743599
演奏者 : 瓦伦提娜李希特萨 VALENTINA LISITSA
指挥家 :
乐团 :
作曲家 :
专辑名称 : 伦敦皇家亚伯特音乐厅独奏会实况
VALENTINA LISITSA - LIVE AT THE ROYAL ALBERT HALL
音乐类型 : DVD [DVD 古典&爵士]
发行公司/日期 : 福茂 2012/8/31
制作公司 :
内含片数 : 1

【DECCA】VALENTINA LISITSA 伦提娜.李希特萨 : 伦敦皇家亚伯特音乐厅独奏会实况 -8/3发行

【DECCA】VALENTINA LISITSA 伦提娜.李希特萨 : 伦敦皇家亚伯特音乐厅独奏会实况 -8/3发行详细介绍, 2012年39岁的乌克兰女钢琴家在乐坛上被注意传诵至少有十二年以上的时间了,最早大家是透过她在美国发行的音乐会录影带认识了她惊人的超技。被称为是「巴克豪斯与阿格丽希综合体」的钢琴家


Release Date July 9, 2012
Duration 01:10:00
Genre Classical
Styles Keyboard
Recording Date June 19, 2012


Review by Blair Sanderson [-]

Having won a receptive audience by posting videos on YouTube, pianist Valentina Lisitsa has taken the next logical steps for a self-promoting star: booking the Royal Albert Hall for a solo recital of pieces by Rachmaninov, Liszt, Chopin, Beethoven, and Scriabin, and getting Decca to record it. Naturally, Rachmaninov's Etude-Tableau, "Little Red Riding Hood and the Wolf," is included, because Lisitsa's video performance of this piece started her rise to fame, and it was a clever idea to make listeners associate a particularly flashy and fun piece with her style of playing. Lisitsa is a dynamic performer who plays with great speed and volatility, rather in the manner of Martha Argerich, and her interpretations are full of teasing rubato, hectic attacks, and surging and diminishing dynamics, all characteristic of the Romantic individualism that is Lisitsa's strong suit. She is at her best in short but loud character pieces that require a show of force, and less impressive in softer pieces where her lack of sublety is more apparent. The inclusion of Beethoven's "Moonlight" Sonata was a mistake because it reveals her limitations in handling Classical style and a two-dimensional understanding of Beethoven's expressions, resulting in a fairly mechanical performance. Even so, Lisitsa is an entertainer, rather than an aesthete, and her showmanship dominates this album so much that to expect anything else is pointless. Decca's sound is big and expansive, so the piano isn't lost in the Royal Albert Hall's space, but its presence isn't immediate.

Actors: Valentina Lisitsa
Directors: Valentina Lisitsa
Format: Classical, Color, NTSC
Language: English
Subtitles: Unknown
Region: Region 1 (U.S. and Canada only. Read more about DVD formats.)
Aspect Ratio: 1.33:1
Number of discs: 1
Rated: NR (Not Rated)
Studio: Decca
DVD Release Date: August 7, 2012
Run Time: 60 minutes


引用
5.0 out of 5 stars Bright New Star Illuminates Classical Landscape for Millions June 26, 2012
By 44
Format:DVD
Valentina's viral online videos have tens of millions of views. I can understand that. Watching her play lifts my soul.

I remember when Valentina live streamed several 14-hour practice sessions. It was fascinating: a world-class artist busily honing her musicianship as legions of fans gazed in rapt attention. It was great to witness her preparation.

This Royal Albert Hall Concert, presented now on DVD, was also available online through live streaming. It is difficult to remember the last time any concert gave me so much pleasure and insight, and sent my soul soaring to such heights of joy. So many beloved piano pieces, so magnificently performed! Valentina has scaled the heights of technique, knocking off 'impossible' Liszt pieces like a stroll in the park. She melds with the piano with such assured ease that she can milk every piece for musical content and subtlety, reminding us of the great Hoffman, who also loved to play each piece a little differently every time, tapping deeply into the inexhaustible potential of a great composition, perpetually finding fresh ideas and magnificent new interpretations.

Yes, comparisons with Hoffman are appropriate, because the performances of Valentina manifestly belong in the same category with great interpretations from the golden age. I never feel inclined to compare her playing to that of current pianists, because I am so busy measuring her powers against those of Cortot, Backhaus, Rachmaninoff, Dichter, Horowitz, Cziffra, Arrau, or Lipatti. Valentina has that level of power and originality, not only in standard repertoire, but also in revitalizing forgotten gems with imaginative and often blazing interpretations.

Yes, this means, joyously, that Valentina cannot be farther from those robotic technocrat pianists who have lurked in concert halls for far too many years now. Like the greats of old, Valentina plays with terrific passion. Hers is never the passion of the pretentious artist who misses everything serious, precisely because he takes himself too seriously. No, Valentina keeps demonstrating the passion of the true Artist, the Purveyor of Joy, who is too busy loving great music even to think of herself or her status. Her love for great piano compositions arises naturally from their power to lift us into higher realms where the soul soars alongside Beauty and Truth.

When speaking of Valentina, it is natural to speak of power: she packs a terrific punch, easily generating the big sound associated with a Rubenstein or Cliburn, putting to rest forever the notion that women lack the power to generate that elusive and magical combination of high volume and sweetness. When Valentina plays, Rachmaninoff thunders as he should. Yet her real trademark is effortless speed. The woman seems to live at 78 rpm, easily nailing sweet notes at a rate that leaves good pianists speechless. The famous conclusion of Beethoven's Moonlight Sonata appears in its full glory, played at ludicrous speed yet with sweetness and precision and delicate musicianship, demonstrating precisely how Beethoven makes musical miracles happen--if the pianist is up to the task. She is up to the task, because she has worked for it, and because her playing projects pure joy.

That explains why millions of viewers are drawn to Valentina's videos--and not to those of the technocrat robots. Through her interviews we discover that Valentina has been blessed with the unpretentious soul required to meet greatness exactly as it should be met: without airs, without the distractions of weirdness, but instead directly, immediately, without intermediary, allowing the Master Composers to speak directly to her soul and fill her with the joy required to play great music as only a great musician can.

With all this success now coming her way, I sure hope Valentina never develops a swelled head. That would be the death of her greatness, born of a soul too busily reveling in great music to become a prima donna.

As I watched this concert online, my soul awash with joy, I felt gratitude toward this perfectly healthy mother, wife, citizen, woman, person--and great artist--who every day transforms a piano into a magical instrument that expresses the best in her soul, and the best in the human soul. Her magnificent and joyous and passionate playing shows what makes Beethoven great. Listening to Valentina, you never wonder why people love Chopin and Liszt and Mozart and Beethoven; instead, you wonder why on earth there are those who do not love them.

Deepest heartfelt thanks to you, Valentina, for developing your skills so magnificently and sharing the results with us. Keep going, please! The great literature is so vast; please keep mining it for treasures. Keep filling your soul with great music, and we will keep loving it--and we will keep supporting you, attending your concerts, purchasing your CDs and DVDs. May the Albert Hall Concert be just one of many more great triumphs to come. Thanks a million.
专辑曲目:
01. Prélude in G minor, Op. 23/5 Sergey Rachmaninov 3:29
02. Bagatelle in A minor, WoO 59 "Für Elise" Ludwig van Beethoven 3:16
03. Étude No. 3 in G sharp minor, S141 "La campanella" Franz Liszt 4:11
04. Prélude in G major, Op. 32/5 Sergey Rachmaninov 3:27
05. Nocturne in E flat major, Op. 9/2 Frédéric Chopin 4:09

2 Poèmes, Op. 32
06. 1. Andante cantabile Alexander Scriabin 2:58
07. 2. Allegro, con eleganza, con fiducia Alexander Scriabin 1:22
08. Prélude in G sharp minor, Op. 32/12 Sergey Rachmaninov 2:17

Piano Sonata No. 14 in C sharp minor, Op. 27/2 "Moonlight"
09. 1. Adagio sostenuto Ludwig van Beethoven 5:20
10. 2. Allegretto Ludwig van Beethoven 2:32
11. 3. Presto agitato Ludwig van Beethoven 6:58
12. Prélude in B minor, Op. 32/10 Sergey Rachmaninov 5:35
13. Nocturne in C minor, Op. 48/1 Frédéric Chopin 5:34
14. Étude de concert in D flat major, S144/3 "Un sospiro" Franz Liszt 5:38
15. Étude in F sharp minor, Op. 42/3 Alexander Scriabin 0:57
16. Liebestraum No. 3 in A flat major, S541 (O lieb, so lang du kannst) Franz Liszt 4:40

Etude-tableau No. 39
17. No. 6 in A minor "Little Red Riding Hood and the Wolf" Sergey Rachmaninov 2:27
18. Nocturne in D flat major, Op. 27/2 Frédéric Chopin 5:10
这里是其它用户补充的资源(我也要补充):
暂无补充资源