专辑英文名: Bach
专辑中文名: 巴赫
古典类型: 全集作品
资源格式: FLAC
发行时间: 2013年
简介: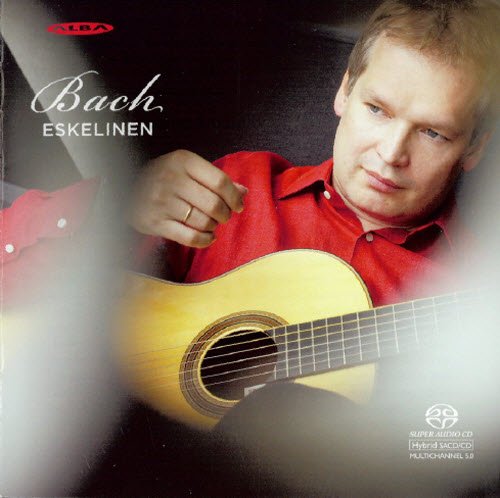 专辑介绍:

This performance makes each piece sound as if it were being heard for the first time."
American Record Guide

"..exciting, imaginative performances, full of wit and character…"
Gramophone

ISMO Eskelinen,是一个年轻的芬兰吉他手,他在1998年6月荣获"国际狮子布劳威尔大赛"的第一大奖。这奖也让 Eskelinen 能在马尔默的 Guitar festival上表演。

Ismo Eskelinen 的职业生涯在他17岁时就开始了,他获得许多奖项(斯堪的纳维亚吉他大赛,加尔尼亚诺,狮子座布劳威尔奖,美国吉他基金会,春天德拉Guitare),并成功参与在如柏林爱乐乐团,阿姆斯特丹音乐厅,皇家节日音乐厅和剧院德拉造币局 的演出。

Ismo Eskelinen, is a young finnish guitarist who in June 1998 won the first price of the "The International Leo Brouwer Competition". This price did included an offer to give a concert at Malmoe Guitarfestival.


Ismo Eskelinen - Johann Sebastian Bach: Suite in E major BWV 1006a; Suite in A minor BWV 995 (2013)


Artist: Ismo Eskelinen
Title Of Album: Johann Sebastian Bach: Suite in E major BWV 1006a; Suite in A minor BWV 995
Year Of Release: 2013
Label: Alba
Genre: Classical, guitar

Artist: Johann Sebastian Bach
Title: Suite in E Maj. - Suite in A Minor - Ismo Eskelinen guitar
Music: Classical Instrumental
Format: SACD
Number Of Items: 1
Condition: This item is New
Label: Alba Records Oy

Ismo Eskelinen – Biography
Ismo Eskelinen, guitar

Ismo Eskelinen's career began when he was 17, spurred on by many prizes (the Scandinavian Guitar Competition, Gargnano, the Leo Brouwer Prize, the Guitar Foundation of America, Printemps de la Guitare), and has taken him to venues such as the Berlin Philharmonic, Concertgebouw Amsterdam, the Royal Festival Hall and the Théâtre de la Monnaie.

On the season 2013-14 he will perform as a soloist with the BBC Symphony Orchestra, the Finnish Radio Symphony Orchestra, the Tampere Philharmonic Orchestra and the Chamber Orchestra of Lapland and will also perform recitals and solo concerts in New York and at the Dresden Music Festival. He is the first guitarist to be invited as a soloist at the new Music centre in Helsinki with both resident orchestras, The Helsinki Philharmonic and The Finnish Radio Symphony. Recently he toured as a soloist with NWD Philharmonie in Germany. He performs with conductors such as Sakari Oramo, Hannu Lintu, John Storgårds, Miguel Harth-Bedoya, Ernest Martínez-Izquierdo and Okko Kamu.

Eskelinen's repertoire spans music from the 16th century to the present day and he has been equally acclaimed for his performances of Bach as for his premieres of works by composers such as Rautavaara, Sallinen, Tiensuu, Mustonen, Fagerlund and Lintinen. Many leading contemporary composers (such as Arvo Pärt, Peteris Vasks, Luca Francesconi, Leo Brouwer) have praised him for his intensive readings of their works.

As an active chamber musician Eskelinen has played with violinists Pekka Kuusisto, Baiba Skride, Massimo Quarta, cellist Jan Vogler, violist Vladimir Mendelssohn and with singers such as Jorma Hynninen. In 1999 he was a young artist of the year at Mikkeli Music Festival directed by Valery Gergiev. He has been the first ever guitarist to be invited to the Moritzburg, Charlottesville and Schaubeck Festivals. The Kuhmo Chamber music festival awarded him the medal for musicians having performed 5 years on the festival, as the only guitarist so far. He was a soloist on Virtuosi di Kuhmo chamber orchestra's 15th anniversary tour. On guitar festivals, such as GFA in USA, he is a popular performer and teacher.

During the 2003/04 season he appeared weekly in a popular current events programme on Finland's TV1 channel reaching up to 500 000 viewers weekly. TV appearances include also premiers of concertos written for him by Jukka Tiensuu and a finnish premiere of Tan Dun concerto.

Eskelinen's succesfull albums for Ondine and Alba include solo, concerto and chamber works by Ponce, de Falla, José, Mompou, Rodrigo, Pärt, Vasks, Takemitsu, Francesconi, Rautavaara and Miki. The latest CD's are Paganini duos with the violinist Pekka Kuusisto and solo works by J.S. Bach (2013).

Ismo studied with Oscar Ghiglia, Timo Korhonen and the pianist Ralf Gothóni and on masterclasses with Manuel Barrueco, David Russel and Leo Brouwer.

He teaches at the Sibelius-Academy in Helsinki and is an artistic director of Sonkajarvi Soi festival.


引用
http://hameensanomat.menoinfo.fi/hameenlin...h/305527
Iittalan koulukeskukseen saapuu poikkeuksellisen korkeatasoinen solistivieras. Ismo Eskelinen on yksi maailman arvostettuja kielisoitinten taitajia, jo 17-vuotiaana kilpailumenestyksillä (Gargnano, Leo Brouwer-prize) alkanut kansainvälinen ura on vienyt Eskelisen esiintymään merkittävissä konserttitaloissa kuten Berliinin filharmoniassa, Amsterdamin Concertgebouwssa, Lontoon Royal Festival Hallissa ja Brysselin Theatre de la Monnaiessa. Helsingin uuteen musiikkitaloon hänet kutsuttiin ensimmäiseksi kitarasolistiksi sekä Helsinki Filharmonian että Radion sinfoniaorkesterin konsertteihin.
Konserttien ja festivaalien solistina sekä kamarimuusikkona esiintymisen lisäksi Eskelinen on taltioinut kitaramusiikkia ahkerasti ja monipuolisesti. Hänen repertuaarinsa ulottuu 1500-luvun barokista nykypäivän säveltäjiin, joista mainittakoon Einojuhani Rautavaara, Leo Brouwer ja Peteris Vasks. Iittalan konsertti kuuluu kuitenkin levynjulkistamiskiertueeseen, jossa Eskelinen syventyy barokkiin ja tarkemmin Johann Sebastian Bachin tuotantoon. Uusin Bachin musiikkia sisältävä levy, ilmestyi maaliskuussa 2013. Tapahtuman järjestää Sibelius Celebrations.
+
http://translate.google.com/
----->
达客席的独奏在伊塔拉学校中心已到达极高水平, 而Ismo 是学校最珍贵的弦乐器的艺术家之一,(加尔尼亚诺,狮子座布劳威尔 - 奖的得主)Eskelinen时代的国际职业生涯已开始并在各大音乐厅(17场胜利演出)如柏林爱乐乐团,阿姆斯特丹音乐厅,伦敦皇家节日音乐厅和布鲁塞尔剧院德拉造币局执行。在新的赫尔辛基音乐中心。他被称为是第一把吉他独奏,与赫尔辛基爱乐乐团和广播交响乐团的音乐会。
音乐会和音乐节的独奏家和室内乐音乐家,除了Eskelinen的存在已经录制吉他音乐的CD。他在节目中包含 从1500年世纪巴洛克风格延伸到当代作曲家,如Einojuhani Rautavaara ,狮子座布劳威尔和Peteris Vasks 。在伊塔拉的演唱会上, levynjulkistamiskiertueeseen 与 Eskelinen 深化巴洛克式和更具体的生产约翰·塞巴斯蒂安·巴赫的。最新巴赫的音乐专辑,发布2013年3月。本次的活动是在西贝柳斯庆祝。
引用
Ismo Eskelinen (Guitar, Arranger)

Born: 1971 - Finland

The Finnish guitarist, Ismo Eskelinen, studied with Oscar Ghiglia, Timo Korhonen and the pianist Ralf Gothóni and on master-classes with Manuel Barrueco, Oscar Ghiglia and Leo Brouwer. His career began when he was 17, spurred on by many prizes (the Scandinavian Guitar Competition, Gargnano, the Leo Brouwer Prize, the Guitar Foundation of America, Printemps de la Guitare).

His repertoire spans music from the 16th century to the present day and he has been equally acclaimed for his performances of J.S. Bach as for his premieres of works by composers such as Rautavaara, Sallinen, Tiensuu, Olli Mustonen and Fagerlund. Many leading contemporary composers (such as Arvo Pärt, Peteris Vasks, Leo Brouwer and Jouni Kaipainen) have praised him for his intensive readings of their works.

His appearances have taken Eskelinen to venues such as the Berlin Philharmonic, Concertgebouw Amsterdam, the Royal Festival Hall, the Théâtre de la Monnaie, Finlandia Hall and the Sibelius Hall. He has performed extensively all over the world, with conductors such as Sakari Oramo, Hannu Lintu, Ernest Martínez-Izquierdo and Okko Kamu with orchestras like the Finnish Radio Symphony Orchestra, Tapiola Sinfonietta, Lahti Symphony, Tampere Philharmonic, Ostrobothnian Chamber Orchestra, Sinfonieorchester Basel, Wallonian Chamber Orchestra (Brussels), Stringendo chamber orchestra (Paris), Chamber Orchestra of Lapland, Virtuosi di Kuhmo, Avanti! Chamber Orchestra. His concerto appearances include televised premiers of concertos written for him by Jukka Tiensuu and a Finnish premiere of Tan Dun concerto.

Ismo Eskelinen is extremely popular on music festivals all over the world. Among his numerous partners in chamber music are violinists Pekka Kuusisto, Baiba Skride, Massimo Quarta, cellist Jan Vogler and violist Vladimir Mendelssohn. In 1999 he was a young artist of the year at Mikkeli Music Festival directed by conductor Valery Gergiev. He has been the first ever guitarist to be invited to the Moritzburg and Charlottesville Music Festivals. The prestigious Kuhmo Chamber Music Festival awarded him their medal for outstanding musicians, as the only guitarist ever. During the 2003-2004 season he appeared weekly in a popular current events programme on Finland's main TV channel reaching up to 500,000 viewers every week.

Ismo Eskelinen's succesfull albums for Ondine and Alba include solo, concerto and chamber works by Ponce, de Falla, José, Mompou, Rodrigo, Arvo Pärt, Vasks, Takemitsu, Francesconi, Rautavaara and Miki. The latest CD is Paganini duos with the violinist Pekka Kuusisto. Next release will be of works by J.S. Bach.

Ismo Eskelinen teaches at the Sibelius-Academy in Helsinki and is an artistic director of Sonkajarvi Soi festival.

"This performance makes each piece sound as if it were being heard for the first time." - American Record Guide
"..exciting, imaginative performances, full of wit and character…" - Gramophone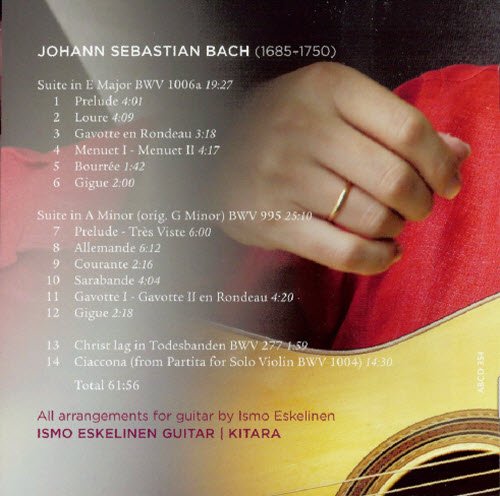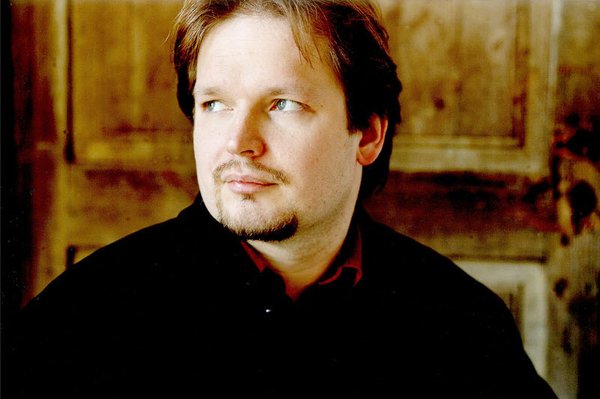 专辑曲目:
Bach, Johann Sebastian (1685-1750):

Suite in E Major BWV 1006a:
01. Prelude 4:01
02. Loure 4:09
03. Gavotte en Rondeau 3:18
04. Menuet I – Menuet II 4:17
05. Bourrée 1:42
06. Gigue 2:00

Suite in A Minor (orig. G Minor) BWV 995:
07. Prelude – Très Viste 6:00
08. Allemande 6:12
09. Courante 2:16
10. Sarabande 4:04
11. Gavotte I – Gavotte II en Rondeau 4:20
12. Gigue 2:18

Christ lag in Todesbanden BWV 277:
13. 1:59

Ciaccona (from Partita for Solo Violin BWV 1004):
14. 14:30

61:56
这里是其它用户补充的资源(我也要补充):
暂无补充资源