专辑英文名: Valentina Lisitsa plays Liszt
专辑中文名: 李希特萨 演奏 李斯特作品
古典类型: 全集作品
资源格式: FLAC
发行时间: 2013年10月08日
简介: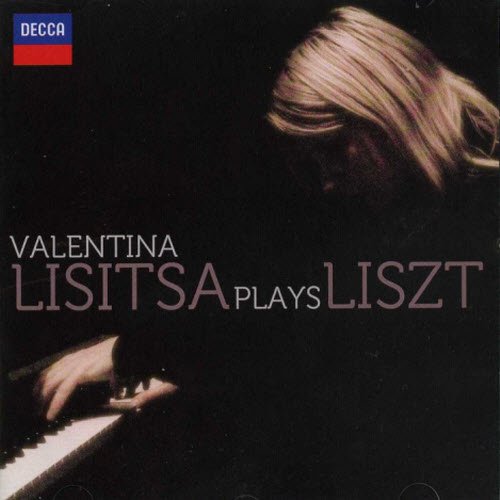 专辑介绍:

"Lisitsa is a serious artist… Her essential attribute is a fevered urgency, an almost desperate desire to suck the expressive marrow from a piece"The Daily Telegraph

以一曲《拉赫曼尼诺夫第二号钢琴协奏曲》在YouTub爆红,点阅率高达六千万次的乌克兰裔钢琴家李希特萨,是第一个从YouTube晋升至音乐厅,并巡迴欧美、南美和亚洲的古典乐明星。「…李希特萨的演奏恣意奔放…绝佳录音效果使管弦乐的细节一览无遗。」—古典乐评家

2012年她与Decca签定专属合约,处女作《伦敦皇家亚伯特音乐厅独奏会实况》以HD高画质在YouTube现场实况转播,得到了十万点阅率,《BBC音乐杂誌》盛讚:「李希特萨以高度自信、恣意挥洒的魅力走红」;《每日电报》:「李希特萨很快就展现她是不折不扣的艺术家,她精选了内含两首李斯特杰作的难搞曲目,以石破天惊之势展现大将之风,於惊鸿一瞥的几个悲愴乐段又有令人耳朵一亮的转折」。

2013-14年李希特萨足迹延伸至美国、墨西哥、丹麦、德国、奥地利、瑞典、南韩,也即将在英国BBC逍遥音乐节演奏华沙协奏曲。她这张李斯特作品集,那早已传为佳话的气定神閒又火花四射的风格,让听眾的聆听经验犹如亲炙李斯特本人演奏般地精彩绝伦!

《走私贩》(El Contrabandista)是一首技巧艰鉅、人称「无法弹奏」的作品,李斯特视之为独奏会上壮阔宏伟的安可曲,李希特萨惊为天人的演出更是将炫技的层次推到了新的高点。
李希特萨在此大力拥护李斯特,将他多年来被定型为"譁眾取宠"的形象,敏锐地转移到使听眾留意他身为作曲家绝妙的创意、不可思议的多样化、及开创新局的一面。因而她在本专辑中纳入了巧夺天工的《匈牙利狂想曲,第12号》;令人耳目一新地结合了戏剧性与抒情性的《B小调叙事曲第二号》;威尔第《阿伊达》改编曲;及李斯特改编舒伯特《魔王》和《冬之旅》中《晚安曲》的版本。

D编号 : 4785352
演奏者 : 李希特萨 Valentina
指挥家 :
乐团 :
作曲家 : 李斯特 LISZT
专辑名称 : 李希特萨 演奏 李斯特作品 Valentina Lisitsa PLAYS LISZT
音乐类型 : 古典音乐 [CD 独奏曲]
发行公司/日期 : 福茂 2013/12/11
制作公司 :
内含片数 : 1

Conductor: n/a
Composer: Franz Liszt
Vinyl (October 8, 2013)
Number of Discs: 1
Label: Decca
ASIN: B00E9E4I8I

Notes and Editorial Reviews
Valentina Lisitsa records Liszt's most technically challenging work, the "unplayable" La Contrabandista, conceived by Liszt as a spectacular recital encore. Seldom recorded, this work is a true virtuosic challenge for any pianist. Performed with Valentina's legendary fiery aplomb, this is an imaginative program, embracing some of Liszt's celebrated transcriptions of music by Schubert and Verdi.

Valentina is the first "YouTube star" of classical music to have converted her online success into a global concert career in the principal venues of Europe, the USA, South America and Asia. The number of views of her YouTube channel has now topped an astonishing 60 million, and her legion of loyal and adoring fans continues to grow. A pianist who lives in the moment and on the edge.


引用
Release Date: 10/08/2013
Label: Decca Catalog #: 001898702
Composer: Franz Liszt
Performer: Valentina Lisitsa
Number of Discs: 1
Recorded in: Stereo

Release Date October 8, 2013
Duration 01:15:54
Genre Classical
Styles Keyboard
Recording Date December 5, 2011 - December 6, 2011

Review by Blair Sanderson [-]

Now that Valentina Lisitsa has proved herself in some of the toughest concerto repertoire and won herself a devoted following, initially via YouTube but eventually through her critically acclaimed recordings on Decca, she can relax. That is, if relaxing is playing a recital of virtuoso solo piano pieces by Franz Liszt, one of the most demanding composers for the instrument and apparently an ideal match for Lisitsa's prodigious talents. She has the right balance of sensitivity and showmanship to make Liszt's music work, first of all as genuine musical expressions that have the power to move, and secondarily as fiery displays of technique that have the power to excite. The program is an agreeable mix of Liszt's ornate transcriptions of five of Franz Schubert's lieder, an arrangement of the Danza sacra e duetto finale from Giuseppe Verdi's Aïda, the seldom heard Rondeau fantastique sur un thème espagnol, "El contrabandista," the Ballade No. 2 in B minor, and the Hungarian Rhapsody No. 12, offering a well-rounded potrait of the Romantic master. In a sense, though, this is equally a portrait of Lisitsa, showing all of her abilities in pieces that run a wide expressive range and demonstrate her physical power and subtlety of interpretation. Perhaps her most compelling performance here is of Erlkönig, which she brings off with such immediacy and intensity, it raises the hairs on the back of the neck. But for sheer fun, the Hungarian Rhapsody is a terrific closer for this versatile artist.


5.0 out of 5 stars I love everything she plays! October 17, 2013
By NPUL
Format:Audio CD|Amazon Verified Purchase
I have Val's Chopin CD/DVD combo, her Rachmaninov Concertos, and her Debut Recital at Royal Albert Hall. I simply love everything she plays. Particularly interesting on here is the Ballade No. 2, played on the Bosendorfer Imperial Grand. I love the roaring sound of the piano using those extras bass keys as she plays the interlocking octave passages!

There's also plenty of the more gentle music of Liszt on here - that would be the Schubert-Liszt Transcriptions, including a wonderful performance to start the CD off with Ave Maria.

Please get this CD and support this wonderful artist!
Comment |
Was this review helpful to you?
7 of 7 people found the following review helpful
5.0 out of 5 stars Lisitsa's Liszt October 10, 2013
By Russ Schmidt
Format:Audio CD
The legendary Decca sound is alive and well on this disk. At times it sounds as if your right next to the piano. Especially on the Ballad 2. A musical and tonal delight. Well done Decca and Valentina.
Comment |
Was this review helpful to you?
7 of 7 people found the following review helpful
5.0 out of 5 stars A Full Wonderful Circle October 8, 2013
By Edward Piercy
Format:MP3 Music|Amazon Verified Purchase
I first heard Valentina Lisitsa play the Liszt Rhapsody No. 12 on her original web site back in 2009. At that time I barely knew her from adam, only a few vids on youTube. But the performance of the No. 12 convinced me that here I was listening to something amazing in the making. Since then Lisitsa has swept across the continents like a hurricane. Except that Hurricane Val only brings good things to distant shores. This album then is a kind of completion to what I began to follow back then. In the years since I have come to admire her greatly. As for her playing, she is truly non plus ultra -- the Queen of the Piano.

引用
Biography

Valentina Lisitsa is not only the first "YouTube star" of classical music; more importantly, she is the first classical artist to have converted her internet success into a global concert career in the principal venues of Europe, the USA, South America and Asia.

The Ukraine-born artist began her musical education in her native city of Kiev at the Lysenko Music School for highly talented children and continued it at the Conservatoire in the city. Not that Valentina Lisitsa confined her interest to the music world; from time to time, she dreamed of a career as a professional chess player.

1992 saw her emigrate to the USA, where she launched herself as a piano-duet partner alongside her husband. Several competition successes and the consequent concert engagements marked the start of her life as a concert artist. Over time, however, her career ceased to progress, and Valentina Lisitsa looked for new ways of enlarging her audience. Her exceptional sense of new developments and her openness to unconventional approaches proved vital.

She posted her first video on the internet platform YouTube in 2007, a recording of the Etude op. 39/6 by Sergei Rachmaninoff. In a broadcast interview, she said: "My first YouTube clip was a lo-fi VHS recording on an awful school piano, and my hands were out of sync with the sound. But even so, my message came across to people. Straight away they started telling me that my interpretations meant something to them, that they changed things, that they stood out." The click-through rate went up and up, and more videos followed. The foundation stone of a social-network career unparalleled in the history of classical music was laid. Her YouTube channel now records over 62 million clicks and has almost 108.000 subscribers.

In May 2010, Valentina Lisitsa played the Dutch premiere of the newly arranged "Piano Concerto No. 5" (based on the Second Symphony) by Sergei Rachmaninoff with the Rotterdam Philharmonic. In August 2011, she debuted with the Orchestra Sinfonica Brasileira under the baton of Lorin Maazel, having previously played with such orchestras as the Chicago Symphony, WDR SO Cologne, Seoul Philharmonic, San Francisco Symphony and Pittsburgh Symphony. Her appearances introduced her to such conductors as Manfred Honeck, Yannick Nézét-Séguin and Jukka-Pekka Saraste.

A spectacular recital in London's Royal Albert Hall before an audience of 8000 in June 2012 set the seal on her international breakthrough. Listeners had the chance to vote online in advance for their preferred programme – a form of audience participation that has become one of Valentina Lisitsa's "trade marks".

The major label DECCA gave Lisitsa an exclusive artist contract, releasing the live recording of the RAH concert only one month later on CD and DVD. The following CD release presents the complete cycle of Rachmaninoff's four piano concertos and his Rhapsody on a Theme by Paganini with the London Symphony Orchestra conducted by Michael Francis. Valentina Lisitsa presents on her recent CD release various works by Franz Liszt.

In February 2013, Valentina Lisitsa made her debut in the large auditorium of the Berlin Philharmonie. Concert commitments in 2013 and in the 2013/14 season will take her to Hong Kong, Taiwan and South Korea, Palma de Mallorca in the Balearic islands, the Rheingau Music Festival, and to Cologne, Munich and Stuttgart. She also appeared at the BBC Proms in the Royal Albert Hall London, in New York and Chicago. In 2014 she will perform in London's Wigmore Hall, at Prinzregententheater München and with the Vienna Chamber Orchestra in Vienna and Istanbul.

Valentina Lisitsa records exclusively for Decca Classics and is represented worldwide by Tanja Dorn at IMG Artists. For further information please visit: www.valentinalisitsa.com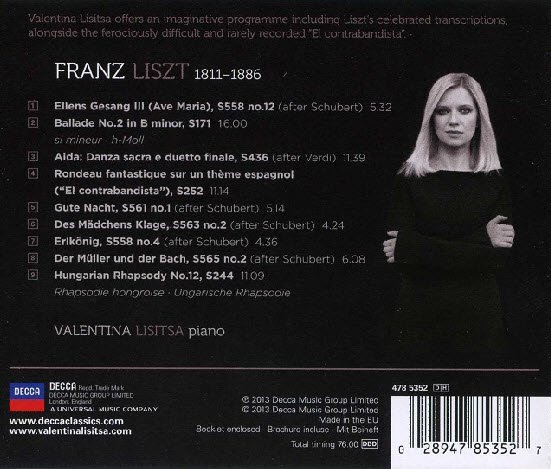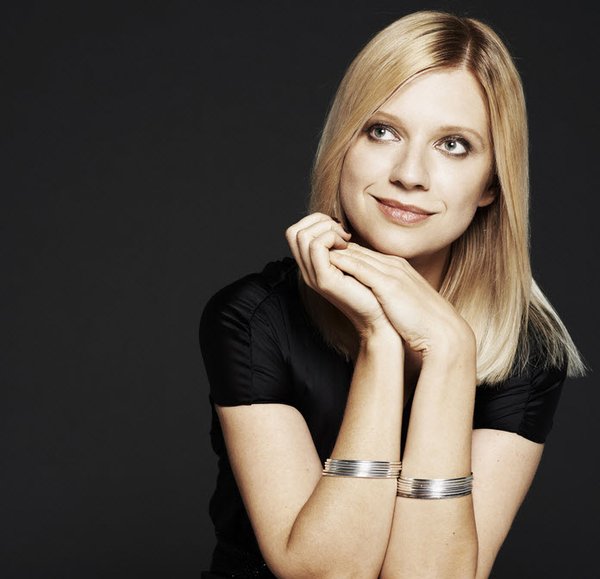 专辑曲目:
1. Ellens Gesang III (Ave Maria), S558 no.12 (after Schubert's D839) 5:32
2. Ballade No.2 in B minor, S.171 16:02
3. Aida - Danza sacra e duetto finale, S436 (after Verdi) 11:41
4. El Contrabandista - Rondo Fantastique sur Un Thème Espagnol, S.252 11:15
5. Gute Nacht, S.561 (after Schubert) 5:14
6. Des Mädchens Klage, S563, No.2 (after Schubert D191) 4:24
7. Erlkönig, S.558 No.4 (after Schubert D.328) 4:37
8. Der Müller Und Der Bach, S.565 No.2 6:09
9. Hungarian Rhapsody No.12 in C sharp minor, S.244 11:11
这里是其它用户补充的资源(我也要补充):
暂无补充资源