专辑英文名: It's That Girl Again
专辑中文名: 是她 !
音乐风格: 爵士
资源格式: FLAC
发行时间: 2009年03月24日
简介: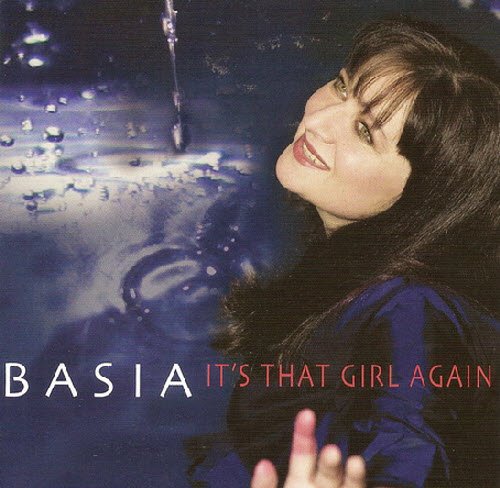 专辑介绍:

转眼间,距离Basia上一张录音室专辑已经将近15年的时间
而从1987年的首张个人专辑开始算,It's That Girl Again也不过是
Basia出道以来的第四张个人录音室专辑
(另外还有一张Live专辑以及一张精选辑)
天啊,没想到乐坛上还有比Anita Baker更少产的歌手!!

It's That Girl Again是Basia自行先灌录好的专辑
之后才向各唱片公司敲定地区性的发行计画
所以原本这张专辑在去年就要发行了
却拖到今年才正式确定
美国地区将由Koch Records销售
Koch Records期下有许多后来改走独立厂牌的歌手
Ray J算是他们期下销售不错的流行歌手
另外日本也确定由WHD销售,好像是个专卖西洋老摇滚的厂牌

这张专辑很可惜并没有收录之前Basia替电视广告
翻唱Sade的名曲Smooth Operator
不过有13首新歌可以听已经让我很感动了


Audio CD (March 24, 2009)
Original Release Date: 2009
Number of Discs: 1
Label: Koch Records
ASIN: B001Q89F74

5.0 out of 5 stars Oh, Basia! Graceful, passionate and strong--WOW !!! March 27, 2009
By Matthew G. Sherwin HALL OF FAMETOP 100 REVIEWERVINE VOICE
Format:Audio CD
Basia (aka Basia Trzetrzelewska) is back with her latest CD entitled It's That Girl Again. Basia sounds great; and time hasn't diminished her talent one bit--she's as energetic and powerful a singer as ever. I love her broad vocal range and Basia can do just about anything she wants to do. All of these songs are very energetic and there's a jazzy Latin flavor to several of them. It's also obvious that her work with Danny White helps to create this fine music. The quality of the sound on this CD is excellent; and I really like that artwork, too!

The CD starts with "If Not Now Then When." I love that rhythm; it's perfect for dancing anytime! It's a major highlight of this album; and Basia sings this without letting go of a single superfluous note. This is one awesome ballad about a woman who wants to tell her man that she loves him so much; and Basia does this so well! "Someone For Everyone" also gets a fine treatment from Basia and the musicians; the music fits in perfectly with Basia's vocals and this works very well. "I Must" has a spirited albeit somewhat dark flavor to match the seriousness of the lyrics; and Basia handles those complex key and tempo changes like the pro she always was and still remains.

"Everybody's On The Move" has a dance flavor to it; the musical effects are very well done and Basia makes this number work well with a great amount of positive energy. "There's A Tear" gets a very sensitive treatment; this song delves into the feelings of a woman who wants her man to come back to her. Basia's voice is as clear as a bell and I'm very impressed. "Blame It On The Summer" has a particularly fine arrangement and it sounds rather similar to Basia's signature sound from her previous albums. "Blame It On The Summer" is also very beautiful.

"Two Islands" is extremely pretty; the music enhances the ballad greatly. "Winners" has something of a Latin beat that just may make you want to jump up and dance practically wherever you are--"Winners" is another big highlight of this album and I think you'll like it very much if you like Basia's artistry. It's excellent.

"They Know Nothing About Us" is a passionate number about a couple who has stayed together long after people thought they would; Basia delivers this with all her heart and soul; she gives blood to make this number special and it works great! "They Know Nothing About Us" has some great horn work on it, too. The CD also ends well with Basia performing the title track, "It's That Girl Again." "It's That Girl Again" plays a bit with some major and minor keys to enhance it and Basia delivers this faultlessly.

Basia scores a big goal in my book for this comeback album. When I listen to this it's like she had never been away; she still amazes me with her vocal prowess and she makes it all sound so easy. Of course, we know it really isn't so easy; Basia's talent always carries her through. I highly recommend this CD for Basia's fans; and even people just discovering Basia would do well to start with this fine album.

Great job, Basia! Thank you!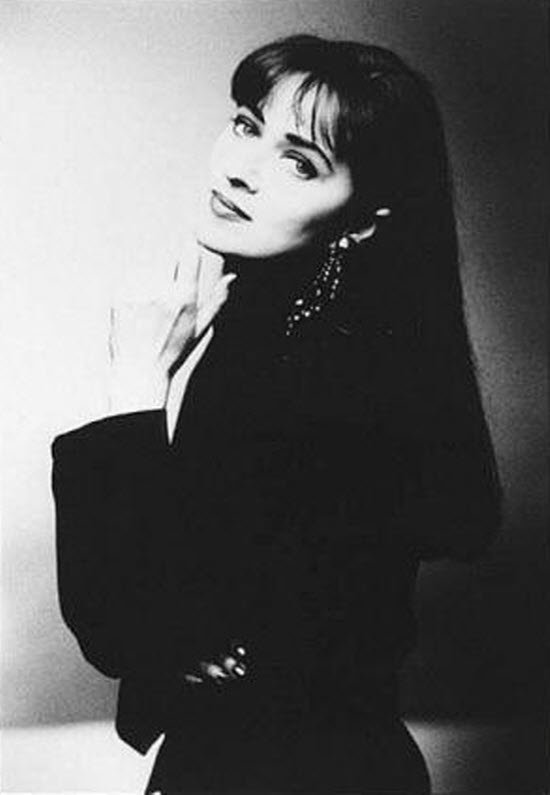 专辑曲目:
01. Not Now Then When (4:51)
02. Someone for Everyone (4:13)
03. I Must (4:58)
04. A Gift (3:43)
05. Everybody's on the Move (3:49)
06. There's a Tear (4:15)
07. Blame It on the Summer (4:29)
08. Two Islands (4:44)
09. Love Lies Bleeding (4:05)
10. Winners (3:58)
11. They Know Nothing About Us (4:07)
12. Amelki Smiech (3:59)
13. It's That Girl Again (3:55)
这里是其它用户补充的资源(我也要补充):
暂无补充资源