专辑英文名: Brecon Baroque - Bach Violin Concertos
专辑中文名: 拉克儿四首巴赫小提琴协奏曲
古典类型: 全集作品
资源格式: FLAC
版本: [24bits 96KHz]
发行时间: 2013年06月09日
简介: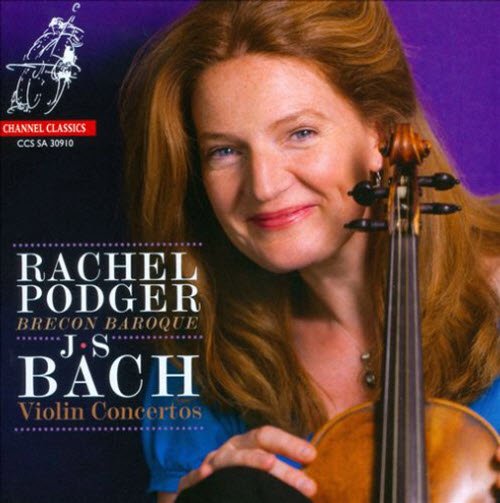 专辑介绍:

屡获多个国际重要奖项包括<留声机杂誌(Gramophone)>大奖的女小提琴家普捷(Rachel Podger) 所推出的专辑每次均好评如潮,更荣获多本权威音乐杂誌如"留声机杂誌(Gramophone)"、"时代週刊(Times)"等的编辑推介,与及荣获"分音音乐(Diapason d'Or)"大奖,其深厚的造诣与及技巧和感情的表达都是绝顶出色,能奏出活泼而生动兼音色纯净而细腻的琴音,绝对妙极。"布雷康巴洛克乐团(Brecon Baroque)"由普捷於2007年成立并担任领导,成员包括小提琴家宝扬.奇契克(Bojan Cicic)、约翰内斯.帕拉姆索勒(Johannes Pramsohler);中提琴家珍.罗杰斯(Jane Rodgers)、扬.史宾莎(Jan Spencer);大提琴家艾莉森.麦克吉尔瑞 (Alison McGillivray)与及古键琴演奏家克里斯托.毕勒(Christopher Bucknall),每位音乐家也极具份量,实力不用置疑。由普捷带领"布雷康巴洛克乐团"合力演绎有"音乐之父"美誉的德国传奇音乐家巴哈(J.S.Bach)的[A小调第1给小提琴及室乐团的协奏曲BWV1041(Concerto for Violin & Chamber Orchestra in A minor No.1,BWV 1041)]、[E大小调第2给小提琴及室乐团的协奏曲BWV1042(Concerto for Violin & Chamber Orchestra in E Major No.2,BWV 1042)]、[G小调协奏曲BWV1056后(Cocnerto in G minor after BWV 1056)] 和 [A大调协奏曲BWV1055后(Cocnerto in F major after BWV 1055)]等,配合最顶级的SACD录音制式现场录制,充满空间感及现场感,绝对是本年度最佳的古典美乐之一!

拉克儿四首巴赫小提琴协奏曲J.S. Bach: Double & Triple Concertos / 拉克儿 Rachel Podger
唱片编号:CCS34113
唱片公司:CHANNEL
发行日期:2013-06-09
商品单位:1CD


Rachel Podger, Brecon Baroque - Bach Double & Triple Concertos

7th May 2013, 15:15
Rachel podger js bach double triple album

Comments

Discover: Bach
More Album Reviews
Buy this album on Amazon

Experience Rachel Podger's unique brand of Baroque music as she tackles Bach's Double and Triple violin concertos with the Brecon Baroque ensemble. John Suchet's Album of the Week, 6 May 2013.

An expert in the field of Baroque violin, Rachel Podger is back from the studio with another Bach album. This time, accompanied by the Brecon Baroque ensemble, she's focusing on some of Bach's double and triple concertos - BWV 1043 for Two Violins, BWV 1044 for Harpsichord, Flute and Violin, BWV for Violin and Oboe, and the Concerto for Three Violins, BWV 1064.

The small ensemble's mellow sound lends itself well to Bach's well-known Double Concerto, whether they're tackling the sweetness of the Largo, or the frenzied Allegro. But it's not just the Baroque violins that give the album a brilliantly unique sound - the historic oboe, played by Alexandra Bellamy, sounds impressively weighty and adds another dimension to the concertos.

The delicate Adagio in the Harpsichord, Flute and Violin Concerto is an unusual highlight, thanks to the beautifully eerie duet between the right hand of the harpsichord and the understated sound of the Baroque flute, accompanied by plucking from the violins.

It's living, breathing Bach at its best, warm and exciting at every turn.


引用
Orchestra: Brecon Baroque
Conductor: Podger
Composer: J.S. Bach
Audio CD (October 12, 2010)
Number of Discs: 1
Format: Hybrid SACD - DSD, Import
Label: Channel Classics
ASIN: B003X06BFW

5.0 out of 5 stars Back to Bach! October 17, 2010
By Andres Sender
Format:Audio CD
For those who already appreciate Rachel Podger's unique brand of magic I'll just say that this return to recorded Bach is lovely and all that one could hope for. All that one looks for is here, and there is more.

For those who are not familiar with Rachel Podger, she is a unique voice among violinists. She has absorbed the principles of late Baroque performance practice and made them a part of herself, so that the articulation and inflection of that rhetorical approach to music flows from her as a natural idiom of expression. But this is only half of the picture. She also excels at communicating the logic and coherence of the music. She's not so busy being expressive that she forgets where she is. She can turn a melodic corner with an elastic flourish that makes one catch one's breath, but she never goes off the road or gets lost. Her style is an intensifying balance between opposing forces: florid yet subtle, expressive yet ordered, emotional yet objective.

On this recording there is something of an added richness in her expression, and if anything an even stronger sense of relating each moment to the whole, creating an enlarged sense of integrity and structure in the music even while she executes ravishing rhetorical details with an agile liquid flow. Then again perhaps it is just that the intersection of Ms. Podger and Bach always magifies her virtues, and the present CD is merely the first opportunity we have had to clearly hear her rendition of a Bach concerto. These recordings have some of the energy and wit of a live performance--there is a strong feeling that the performers know each other well and are having fun.

The violin tone is once again her signature full-bodied sweetness punctuated by throaty or compressed tone colors. These colors come across particularly well on this recording. There are some wonderfully boundary-pushing moments of expressive intonation. Like the earlier Vivaldi release there is a roundness to the ensemble sound. Although transparent enough, it is not sparse but full of color, more like an oil painting than a watercolor--which is remarkable given the one-instrument-to-a-voice ensemble. One might wish for a hint more bias toward Ms. Podger in the balance of sound on occasion, but this is a small quibble compared to the virtues of this release.

Without at all downplaying the quality of the other movements, it is in the slow movements that one can really savor Ms. Podger's virtues. The heart-searching sincerity, emotional immediacy, and lack of bombast of these moments are very affecting. The ensemble can also really be savored in the slow movements, at times reaching a level of lush perfected harmony and rapturous emotion which is beautifully satisfying and nicely captured by the recording.
Number of cd's: 1
Year of release: 2010
Recording Location: London, England
Producer: Jonathan Attwood
Recording Engineer / Mastering: Jared Sacks
Running time: 51:18
Technical Specifications:
Microphones: Bruel & Kjaer 4006, Schoeps
Digital Converters: DSD Super Audio/GrimmAudio AD
Speakers: Audiolab, Holland
Software: Pyramix Editing, Merging Technologies
Mixing Board: Rens Heijnis, custom design
Mastering Room:B+W 803d series speakers, Classe 5200 Amplifier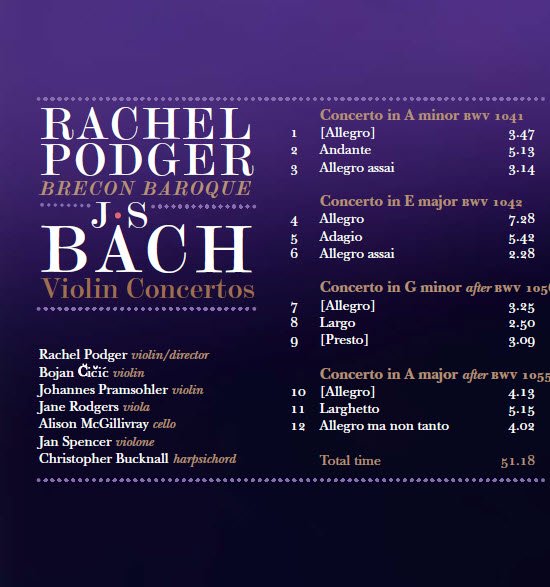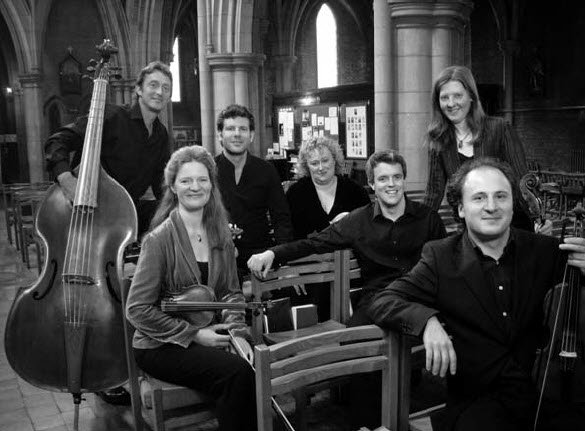 专辑曲目:
01. Concerto In A Minor, BWV 1041: I. Allegro 3:51
02. Concerto In A Minor, BWV 1041: II. Andante 5:16
03. Concerto In A Minor, BWV 1041: III. Allegro Assai 3:20
04. Concerto In E Major, BWV 1042: I. Allegro 7:32
05. Concerto In E Major, BWV 1042: II. Adagio 5:42
06. Concerto In E Major, BWV 1042: III. Allegro Assai 2:37
07. Concerto In G Minor, BWV 1056: I. Allegro 3:30
08. Concerto In G Minor, BWV 1056: II. Largo 2:53
09. Concerto In G Minor, BWV 1056: III. Presto 3:15
10. Concerto In A Major, BWV 1055: I. Allegro 4:16
11. Concerto In A Major, BWV 1055: II. Larghetto 5:17
12. Concerto In A Major, BWV 1055: III. Allegro Ma Non Troppo 4:05
这里是其它用户补充的资源(我也要补充):
暂无补充资源