《对立》(Contrast)v11221升级档[光盘镜像]

中文名称: 对立
英文名称: Contrast
游戏类型: AVG 冒险游戏
资源格式: 光盘镜像
版本: v11221升级档
发行时间: 2013年11月15日
简介: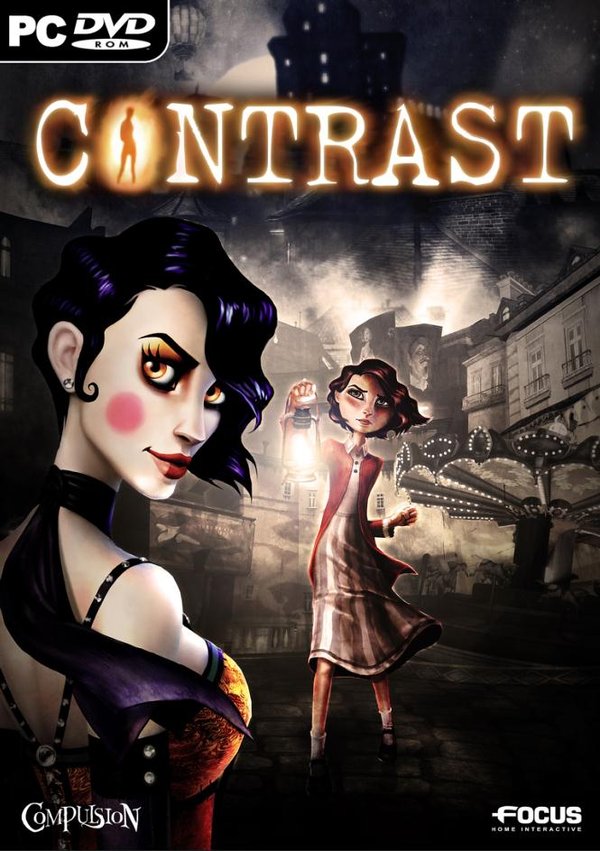 游戏名称:对立
英文名称:Contrast
游戏类型:动作冒险类(ACT)游戏
游戏制作:Compulsion Games
游戏发行:Focus Home Interactive
游戏平台:PC
发售时间:2013年11月15日
官方网站:http://contrastgame.com/


游戏介绍

如今《时空回廊》,《Fez》这样的时空错位游戏已经很考验IQ,不过你可玩过还能用的影子的作品,《对立》就是这样一款游戏,我们的主角要解救小女孩迪迪,玩家可在3D景观和2D阴影之间转换,对照现实物体产生的影子来进行场景移动,设定在20世纪20年代的超现实梦境体验,任务是帮助一个年轻的女孩迪迪,解开她困难家庭背后隐藏的秘密。


配置要求

Minimum:

OS: WINDOWS XP SP2/WINDOWS VISTA SP1/WINDOWS 7/WINDOWS 8
Processor: AMD/INTEL DUAL-CORE 2.3 GHz
Memory: 2 GB RAM
Graphics: 512MB VRAM, COMPATIBLE DIRECTX 9.0C AND SHADER MODEL 3.0, AMD RADEON X2600 XT/NVIDIA GEFORCE 7900 GTX
DirectX: Version 9.0c
Hard Drive: 4 GB available space
Sound Card: DIRECTX 9 COMPATIBLE
Additional Notes: The Original Soundtrack and the Programme (Artwork, Dev. Diary) will be placed in your CONTRAST folder in the Steam Directory: ...\Steam\SteamApps\common\Contrast\CONTRAST_Programme-OST


安装信息
载入镜像
安装游戏
将Crack目录下的文件复制到游戏安装目录
运行游戏

游戏截图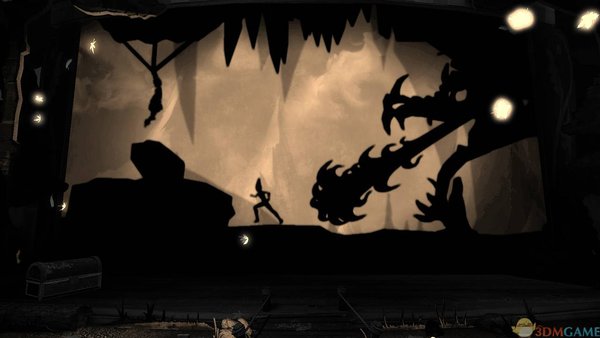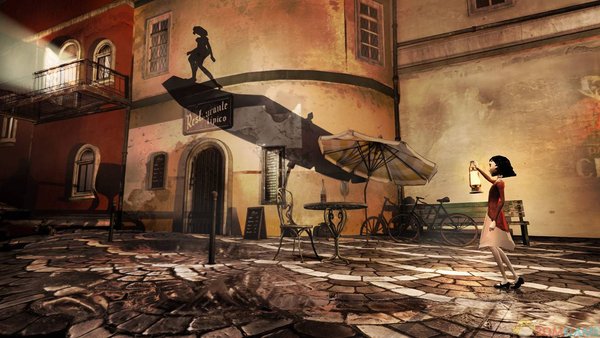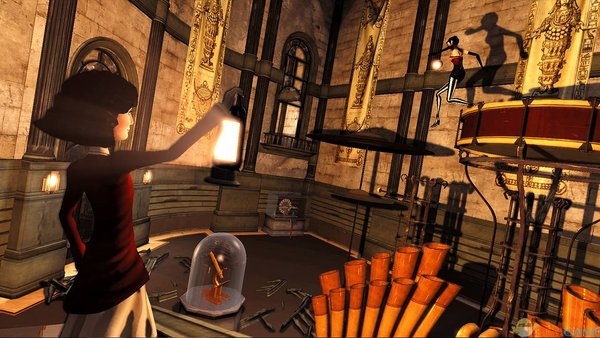 代码
ßÜÜ ß
ÜÜÜÜÜÜ²Ý ÞÛÛÜ ²ÛÜ ßÜ
°²²ÛÛÛÛÛÛÛß ÜÛÛÛÛÝÞÛÛÝ Þ²
ÜÜÜÜÜÜ Ü ÛßÛÛÛÛÛÛ²°Ü²ÛÛÛÛÛÜÛÛÛ² °ÛÝÜÜÜ Ü ÜÜÜÜÜÜ
Û ÞÝÞÝÞÛÛÛÛÛÛÝÞÛÛÛÛÛÛÛÛÛÛÛÛÝ ÛÝ ÞÝ Û
Û ² ²ÛÛÛÛÛÛÛÜÛÛÛÛÛÛÛÛÛÛÛÛÝÞÛÛ ² Û
Û Ü ÞÝ Þ²ÛÛÛÛÛÛÛÛÛÛÛÛÛÛÛÛÛÛÛÜÛÛÛ ÞÝ Ü Û
Û ÞÝÞÛ ßßßßß²²ÛÛÛÛÛÛÛÛÛßßß ²²° ÛÝÞÝ Û
Û Û°²Ý Ü²Ü ÛÛÛÛÛ° °ÛÝ Þ²°Û Û
ÝÜ ÞÝ ÞÛ ß ²²ÜÜÜܲ² ÛÜÜÛÛÛÛÛÛÝ ß ÛÝ ÞÝ ÜÞ
ÞÝ ²Ü ß²Ü ÛÛÛÛÛÛÛ ÛÛÛÛÛÛÛ²² Ü²ß Ü² ÞÝ
ÝßÜ ßßÜÜ°ßÜ ßß²²ÛÛÛÝ ÞÛ°ÜÜÜÜ ßß Üß°ÜÜßß ÜßÞ
Ü Û ßßÜÜ ßßÜßÜ ÛÛÛßßßßßß ²ÛÛÛ° ÜßÜßß ÜÜßß Û
ÞÝ Û ß²²Ü ÞÝÞÝ ÜÜÜ ÞÛÛÛÝ ÞÛÛ²ÝÞÝÞÝ Ü²ß Û Ü Ü
Üß Û Ü ÞÛÛÝ°Û² ÞÛ²Ý °²ÛÛ² ²Û°ÞÛÜ Û ÞÝ ÞÝ
ÜßÜÜß Û ÞÝ ÛÛÞ²Üß ÜÜßßßÛÛÜÜ ßܲÝÞÝ ßÜÜÛ° Üß
ÞݲÛÝ ß ÜÜÛ°ÞÛ²ß ÜÛÛÛ ÛÛ²² ²ß ܲÛÛß ÜßÜÜß
²ÛÛÛ² ܲÛÛß ÛÛÝ ²²ÛÛÝ ÞÛÛÛÛÝ ÜßÜÜß ÞÛÛÛÝ ÞݲÛÝ
ÞÛÛÛÛÝ ÞÛÛÛÝ Þ²² ÞÛÛÛÛ ÛÛÛÛÛ ÞݲÛÝ °²ÛÛÛ ²ÛÛÛ²
ÛÛÛÛÛ °²ÛÛÛ °ÛÛÝ ÜÜÜÜÛÛÛÛÛÛÛÛ ÞÛÛÛÛÝ ²ÛÛÛ² ÜÜÛÛÛ²° ÞÛÛÛÛÝ
°ÛÛÛÛÛ ÜÜÛÛÛ²ÞÛÛÝ °ÛÛÛ²²ß ßÛÛÛÛÝ ÛÛÛÛÛ ÞÛÛÛÛÝ°ÛÛÛÛÛÛß ÞÛÛÛÛÛÛÛ²
²²ÛÝ ÞÛÛÛÛݲ²ÛÛÛß ÛÛÛ ²²ÛÛÛ ÜÛÛÛÛÛÛÛÛÛÛÛÛ²²ÛÛÛÛÛÛ²ÞÛÛÛÛÛÝ ÞÛÛÛ°ÛÛÛÛÛ
ÛÛÛÛ ÛÛÛÛÛÛÛÛÛÝ °ÛÛÛ ÞÛÛÛÛÝ ²²ÛÛÛÛÝ ÞÛÛÛÛÛÛÛÛ°ÛÛÛÛÛÛÛÛÛÛ ÞÛ²² ÞÛÛÛÛ²
ÛÛÛÛ ÞÛÛÛÛÛÛÛÛ ÞÛÛÛ°ÞÛÛÛÛÝ ÞÛÛÛÛÛÛÛ ²ÛÛÛÛÛÛÛ ÞÛÛÛÛÛÛÛÛÛÝ ÛÛÛÝ ÛÛÛÛÛÝ
ÛÛÛÛÝÜÛÛÛÛÛÛÛÛÛÝ ÞÛÛÛݲ²ÛÛÛ ÛÛÛÛÛÛ²² ßß²²ÛÛÝ ÛÛÛÛÛÛÛÛÛÛÜÜÛÛÛÝ ÞÛÛÛÛ²
ÞÛÛÛÛÛÛÛ²²ß²ÛÛÛÛܲ²ÛÛÛÛÛÛÛÛ ÛÛÛÛÛÝ °ÛÛÛÝ ÞÛÛÛÛ² ßßß²²ÛÛÛÝ ÜÛÛÛÛÛÝ
ÞÛÛÛ²²ÛÛÛÜÜÜ°°ßßßÛÛÛÛÛÛÛÛÛÛÜÜÜÛÛÛ²²ß ÞÛÛÛÝ ÜÛÛÛÛÛÝ Û ÞÛÛÛÛÛÛÛÛ²²ß
ÛÛÛÛ ßßßÛÛÛÛÜÜÜÜÜ°° ßßßßß nERv ÞÛÛÛÛÛÛÛÛ²²ß Û Þ²²ÛÛÛÛßßß
ßßßß ÜßßßÛÛÛÛÛÛ Þ²²ÛÛÛÛßßß Û
Û ²²ÛÛ Û
Û Û
Û ÜßßÛ Üßß ² ÜßßÜ ÜßßÜ ÜßÜ Üßß ÜßÜ Û
ÛÜÜÜ Ûß² ²ß Ü Û Û ² Ûßß² ² Û ²ß Ü Û ² ÜÜÜÛ
Û ßßßß ßßß ßß ß ßßß ßßßß ßßß

Contrast (c) Focus Home Interactive

11/2013 :..... RELEASE.DATE .. PROTECTION .......: Steam
1 :.......... DISC(S) .. GAME.TYPE ........: Adventure, Indie
Platformer

Üßß ÜßßÜ ÜßÜßÜ Üßß ß ÜßßÜ ÜßßÜ ÜßßÜ Üß
ßßßßßßßßßßßßßßßß Û ß² Ûßß² Û ² ²ß Ü Û Û ² ²ß Û ² ßßßÛ ßßßßßßßßßßßßßßßß
ßß ß ß ß ßßßß ß ß ß ßß ßß

CONTRAST is a puzzle/platform game where you can move between a fantastic 3D
world and a mysterious shadowy universe in 2D in the blink of an eye. Delve
into a dreamlike and surreal 1920s world, inspired by the performance art
world of vaudeville and film noir, and cradled by a smooth and sultry jazz
ambiance.


In this universe, where the boundaries between showmanship, magic, intrigue
and deception are blurred, you play Dawn, the imaginary friend of a young
girl named Didi. You have the power to slip from the 3D dreamscape into the
parallel 2D shadow world bound to it. Cast light on a shadowy story by
manipulating light sources in the 3D world to distort, enlarge or stretch the
2D shadow world. Manipulating and shifting between light and shadow will be
the key elements that you will need to use to solve our world of shadow-based
puzzles and help progress Didi's story!


Key Features


* Shift between the physical 3D world and the 2D shadow world, at any lit
wall surface
* Create unique shadow landscapes by manipulating light sources and real
world objects, and use this ability to solve mind-bending puzzles
* Experience a new story and world, exploring adult themes through a child's
eyes
* Immerse yourself in a lush vaudevillian world of cabaret singers, circus
performers, and magic


ß ÜßßÜ Üß ²ÜÜ ÜßßÜ ² ² ÜßßÜ ÜßßÜ ²ÜÜ Üßß Üß
ßßßßßßßßßß Û Û ² ßßßÛ Û Ü Ûßß² Û Û Û ² Û ² Û Ü ²ß Ü ßßßÛ ßßßßßßßßßß
ß ß ßß ßßß ß ßßß ßßß ß ßß ßßß ßßßß ßß


1. Unrar.
2. Burn or mount the image.
3. Install the game.
4. Copy over the cracked content from the /Crack directory on the image to
your game install directory.
5. Play the game.
6. Support the software developers. If you like this game, BUY IT!

Üßß ÜßßÛ ÜßßÜ ² Ü ÜßßÛ ÜßßÜ ÜßßÜ ²ÜÜ Üßß Üß
ßßßßßßßßßßßß Û ß² Ûß² Û ² Û ² Ûßß Û ² Û ² Û Ü ²ß Ü ßßßÛ ßßßßßßßßßßßßß
ßß Û ßß ßß ß ß ßß ßßß ßßßß ßß
代码
Update v.11221

- Fixed dashing, jumping and low framerates getting you stuck in objects. (Most significant fix - big change to prevent getting stuck inside objects.)
- Fixed dashing from wedging you into geometry at low framerates.
- Fixed getting stuck in the ground or objects while shifting out. This should fix:
- Issues where the player could get stuck inside bDetailGeometry meshes. (Random stuff lying around the place.)
- Cinema skip issue. (Sorry speedrunners, we will look into preserving the previous patch, but not right now.)
- Fixes lantern issues. (When lighting changes shift you out of shadows.)
- Fixes issues with getting stuck on dynamic actors. (Eg boxes.)
- Game now displays the walking animation when stuck in a stable configuration while falling. (No more t-pose, unless you're still falling.)
- Allow jumping in that case to help the player get out of the collision. (Ie, you can now jump out of most spots in the world. Together, this plus the previous change mean you can jump out of areas that you would have been stuck in previously.)
- Map ESCAPE to Backspace in the menus. (Don't think we don't listen! It won't show in the in-game UI though.)
- Fix going through walls (getting out of the map) and stop dash from going through shadows. (Big gameplay change - you no longer go into shadows automatically at the end of a dash. You can still manually shift once you've finished your dash.)
- Fix for the box falling on the player's head and floating in space. (Should now just land on Dawn's head, but you'll be able to just walk away and the box will fall.)
- Fix Carousel luminary loading/persistence problem. (This fixes the situation where you could play the Carousel, not complete it, complete the other two attractions, but then not be able to restart the Carousel.)
- Removed critical section in ShadowFiltering TickPostProcess. (Some sort of magic voodoo that helps low framerate shadow collision detection.)
- Fixed rare crash at the end of the hotel on machines playing on low graphical settings. (If you persistently crashed at the end of Act 1 before, you now won't.)
- Work around rare crash when NULL is passed to ACPhysicsPawn::Dismount() (More magic voodoo. Seriously, I don't understand this one at all.)
- Fix rare multi-thread crash on map change.
- Allow single-threaded (in-process) shader compilation on Shipping PC Builds. (Fixes the game not starting on a number of select machines).
这里是其它用户补充的资源(我也要补充):
暂无补充资源