专辑英文名: Simply Love
专辑中文名: 浪漫恋曲
音乐风格: 爵士
资源格式: FLAC
发行时间: 2013年07月
简介: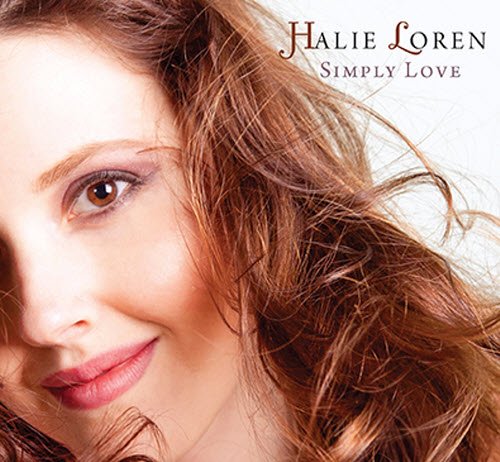 专辑介绍:

●甫发行便登上日本Billboard第2名宝座的超经典专辑
●Amazon五颗星满分超高评价
●2013最佳浪漫清新爵士专辑 选曲收录多首爵士名曲「Moon River」与「My Funny Valentine」等 及诺拉•琼斯「I've Got To See You Again」、乌龟合唱团1967年冠军歌曲「Happy Together」等经典翻唱

出生於极北的阿拉斯加,才貌双全的人气爵士女伶荷莉罗琳,以柔美性感的柔情嗓音、知性又略带忧鬱气息及姣好外型而大受欢迎,且成功跨越国界在世界各地都有极高的知名度。荷莉罗琳,曾荣获规模最大的独立音乐奖Just Plain Folks之「年度最佳爵士人声唱片」大奖,并在Amazon 亚马逊日本榜拿到第一名的销售殊荣,成为欧美、日本公认的爵士女伶指标。

荷莉罗琳她也拥有极好的音乐敏锐度,她善於在老爵士的魅力之中发掘出与流行元素的新连结,并运用细腻丰沛的声音表情来詮释乐曲,给予人如同聆听故事般的美好迷人感受。这样的天赋,当然也淋灕尽致的展现在荷莉罗琳的最新作品、第六张录音室专辑《Simply Love》当中。荷莉罗琳和她的老搭档钢琴家Matt Treder联手制作,搭配吉他、贝斯、四弦琴的优美旋律,完全呈现专辑概念以爱为主题的浪漫爵士氛围。专辑的选曲题材广泛丰富,包含多首爵士标準曲例如美丽的「Moon River」与「My Funny Valentine」,以及原创歌曲「Simply Love」,翻唱歌曲则有诺拉•琼斯唱红的「I've Got To See You Again」、海尼根啤酒广告曲The Turtles乌龟合唱团1967年冠军歌曲「Happy Together」等,由荷莉罗琳温暖真诚的迷人嗓音重新詮释,令人大呼过癮。特别的是,专辑在日本甫发行便登上Billboard第2名宝座,相信这张精典专辑绝对会给您最浪漫清新的爵士爱恋。


Halie Loren celebrates the U.S./Canada release of "Simply Love", her #1 album on Billboard Japan's jazz chart, with this one-time-only CD release concert at the Wildish Theater in Springfield, OR on Saturday, September 21.

Simply Love CD Release posterFresh off six sold-out shows at the Cotton Club in Tokyo, and from stateside appearances at Birdland (New York), Yoshi's (San Francisco) and Seattle's famed Jazz Alley, she will debut thirteen original and radiantly re-imagined gems from Simply Love.

Along with her core band members (Matthew Treder – piano, Mark Schneider – bass, Brian West – drums and William Seiji Marsh – guitar), the concert will feature stellar guest musicians including world-renowned accordionist Sergei Teleshev, Ali Heyer (uke), Daniel Gallo (guitar) and a string quartet (including David Burham, Clark Spencer and Dale Bradley from the Eugene Symphony).

Technically adventurous yet sweetly elegant, the songs from Simply Love highlight Loren's gift for finding fresh discoveries in the familiar and fusing styles, influences and languages such as Spanish, Hawaiian, French, and Turkish for an irresistible sound that's all her own. Seats will go fast, so get tickets in advance for a rare chance to hear Halie in concert with her full band, and be among first on the continent to grab a copy of Simply Love.


引用
Biography

The first thing you notice is that voice: deep and rich and warm, gorgeous, graceful, and somehow earthy and ethereal at once. It is an instrument perfectly pitched and primed to each line, with each audible breath. Just as warm and familiar and frankly right as the needle hitting the groove on vinyl.

And so it goes. In describing the vocal talents of Eugene-based singer/songwriter Halie Loren, the adjectives just start piling up. Heartfelt is one. Confident yet vulnerable, strong but inviting. Authentic is another adjective that rushes to mind—emotionally authentic, which, really, is the key to great jazz and great art in general. Not the play-it-safe jazz of mall-bound Musak, but the real deal. Think Peggy Lee and Billie Holiday and Joni Mitchell, or, more recently, Diana Krall, Norah Jones. But such comparisons are only historic reference points, a means of entry. What's important to understand is that when Halie Loren sings, you not only hear the music. You feel it. She's right there, in the room with you, filling the space with intimate stories of love and heartbreak, memory and hope, experience and passion—in a word, life.

Were Loren's resume to end here, with her vocal talents, it would be more than enough. Singing of that quality is rare, a gift. But Loren is no mere interpreter of standards (though she does that with refreshing facility). Having cut her songwriting teeth when, as a teenager, she spent an educational year rubbing elbows with some of Nashville's top composers, this young artist—she is but 25—has penned original numbers that are stunning for the depth and maturity they show. Take, for instance, the title song from her 2008 release, They Oughta Write a Song: in a bittersweet croon that is equal parts hurt and healing, Loren delivers lines like, "If there were prizes for those sighs of regret/you'd be the envy of the oh-woe-is-me set/romance is through/it's just the piper and you…"

Yeah, that's the stuff—the blues, clever with pain, a sentimental journey hardened into sad-happy wisdom. Loren, as the saying goes, knows her way around a song, whether it be a composition of her own or one of her surprising and always dead-on covers. Witness the way her ingenious arrangement (composed with frequent collaborator, pianist Matt Treder) turns a radio-overplayed ballad like Procol Harum's "Whiter Shade of Pale" into something utterly new and unexpectedly affecting, or check out the swinging upbeats and jaunty phrasing that gets the foot tapping to "Dock on the Bay," without once betraying the spirit of Otis Redding's masterpiece. Loren's choice and performance of standards—from "Summertime" and "God Bless the Child" to "Blue Skies" and "La Vie en Rose"—is exquisite and respectful and inventive, another sign of her artistic intelligence.

In a relatively brief span of time, Loren appears to have achieved enough success and received enough kudos to define an entire career. Since her stage debut at the age of ten at the Sitka Fine Arts Camp in Alaska, Loren has continued to wow and woo audiences with her warm, intimate live performances; she is an elegant, electrifying performer, full of charisma and cool. And she has garnered more than her share of in-the-know acknowledgment, both critical and professional: from the Female Rising Star and Alternative Entertainer awards she won before she was 16, to later awards from such worthies as Billboard International and the John Lennon Songwriting Contest, up to her most recent award for "Best Vocal Jazz Album" at the 2009 Just Plain Folks Music Awards.

Loren's debut release, Full Circle (2006), was hailed for exhibiting "a power and grace that are nearly unheard of in popular music." And along with last year's acclaimed They Oughta Write a Song, Loren (accompanied by Treder) also released Many Times, Many Ways, a delightful collection of holiday songs that would melt the heart of the most tone-deaf Scrooge.

Still, for all she has already accomplished, it is what lies ahead that should truly thrill any fan of Loren's music. This past year found her characteristically elevating her craft, getting better with each live performance, each newly written song or recorded work. Her music was taken on-board for national distribution with Burnside Distribution, and has also caught fire in the Japanese music market in the past few months. Her star continues to be on the rise in Japan and around the world, with her recent signing to JVC/Victor Entertainment (Japan) signifying the start of a new phase for her international career. She just released a new album "Stages" (a live CD, released internationally on 3/16/10), and on 5/19/10, in conjunction with JVC/Victor, re-released a deluxe version of 'They Oughta Write Song' in Japan, all while starting work on yet another recording project that will fuse her unique songwriting chops with her deep roots in jazz. Loren says this project will be something altogether different from any of her previous albums, while still keeping the underlying integrity of the jazz-focused music firmly intact. It is just this willingness to explore new avenues of creativity—combined with her inexhaustible drive and inimitable talents—that gives one the feeling that Loren is on the verge of setting the wide music world on fire. It's only a matter of time.

引用
Home Base: Eugene, Oregon
Genre: Jazz/Pop
Categories Entered: Jazz, Cabaret
Work Submitted: "All Of Me"
Artists Featured: Halie Loren (vocals), Matt Treder (Rhodes), Mark Schneider (bass), Brian West (drums), William Seiji Marsh (Guitar)
Label: Justin Time Records
Who are your influences?: It's a long list… Nat King Cole, Julie London, Peggy Lee, Nina Simone, Joni Mitchell, Annie Lennox, and a whole lot more.
Describe your nominated work: It's an unusual take on one of the most "standard" songs ever written, "All of Me". It brings out the darker elements of the song than most versions, I think. The song is, thematically, about co-dependency and feeling like pieces of one's self literally belong to another person, which is a pretty murky kind of headspace to be in anyway, so that made it a pretty natural mood to frame it within. We gave it a hazy, almost hypnotic vibe that feels, to me, like it's out of a David Lynch movie scene or a strange but sexy dream.
Did you use any unusual effects or instruments in this recording?: All of the instruments are basic – guitar, bass, Rhodes piano, and drums. But the production emphasized the mood of the song by making the elements swim around in some more dramatic reverbs than the other songs on the album, and we had guitar effects and distortions that were quite a bit more dramatic and edgy than any other song we've done. Our music is usually pretty acoustically "true", meaning it sounds like it would sound on a stage or in a room with the instruments and voice, but we took more liberties with this one.
Were there any happy accidents while in the studio, or did everything go as planned?: The first day of tracking the album, we tried tracking this song as well as four or five others, and through some bizarre software-to-analog glitch, everything tracked at double-speed. Don't ask me how or why, because the mystery was never solved… and we didn't even realize the problem had occurred until we'd recorded takes of all of the songs and stepped in to listen to them. And everything sounded like something akin to "Alvin and the Chipmunks Play Jazz!". There was no saving it. Though now I kind of wish we had those files, because NOW it seems funny. Then, with deadlines and stress and a whole day of work down the drain, it wasn't so funny.
How did you raise the funds for this project? How long do you expect it will take to recoup your out-of-pocket recording expenses?: It wasn't a very expensive album to make – we recorded it at my studio, and I produced it along with my co-producer Matt Treder (also the pianist featured on my albums). It was a lot of sweat-equity, so to speak… of course, there's always cost involved, but we kept it pretty minimum compared to a lot of projects. We've been lucky enough to enjoy some pretty good album sales in many parts of the world, including Canada, the U.S., and Asia, so the album paid itself off relatively quickly.
Why did you choose to submit this work to The 12th IMAs?: I had a great experience with the IMA's last year, when I had another song nominated (my song "Thirsty" was a finalist in the Best Jazz Song category). It ended up winning the Vox Pop award for the category, which meant a lot to me. I love communicating with my fans, and this is a great thing to get them involved with, because it makes a difference, and it's a difference that everyone can be witness to, which is a lovely and rare thing.
What's your definition of success and how will you know when you've achieved it?: I'm happy, living my life doing what I love as a career, traveling the world, and creating art with the intent of bringing more beauty and emotional connection to my life and the lives of music listeners. There is little else in this world that would mean more to me than all of this, which I'm already lucky enough to be living.
How will you leverage your IMA honors to achieve your career goals?: It's a great way to connect with fans, and to share my music with groups of people that otherwise might not hear it. Those are two things that are very important to me as an artist and to keeping my career growing and thriving. Plus, the PR that came from being involved with IMAs and my song taking one of the top honors definitely yielded surprising and positive results for my music.
Who's sitting in your audience and what makes your fans unique?: It's always such a mix of people of all ages, some Jazz fans and some who wouldn't categorize themselves that way at all… there've been many people at our shows that talk to me afterward and say it was their first time attending a jazz concert, or that my album is the first jazz CD they've ever listened to or owned. It brings me such joy to not only be introducing listeners to such a beautiful, important musical heritage, but also to know that my music is moving beyond genre and being perceived as "inclusive" by people who love music regardless of genre labels. I love my fans, and how openly they share their stories and feelings about music with me.
What is your guilty pleasure on the road? Any close calls or mishaps while on tour?: There are always mishaps – almost missed trains or flights, scheduling nightmares, injuries, sudden illnesses, etc. – never a dull moment on the road. It's like the rest of life can be sometimes. My guilty pleasure to escape from all the tension and the long days of travel and performance is hot baths. Every single night on tour. I LOVE them.
Who are your musical heroes & influences?: I admire the careers and artistry of so many performers – it's hard to point out just one or two that have influenced me the most, but I think in a way I've been most influenced by Joni Mitchell. Not only directly, but also by all of the artists who've come before me that have been strongly influenced by her. I didn't really know Joni's music until my late teens, but I'd been listening to artists my whole life that I later realized were heavily inspired by Joni's music. Besides being in love with her free, highly intelligent poetic writing, which is so totally her own style, she's always seemed to be so unafraid to explore new territory and re-imagine her music.
Are there any songs you wish you wrote and why?: I'm glad the songs I really love that have been written and released into the world exist just as they are, no matter who wrote them. That said, I sure would have loved to have written "Song for a Winter's Night" by Gordon Lightfoot, because it is one of the most beautiful, lonely, sweet, simple songs ever, and I've loved it for a long time – like a favorite blanket that's been made softer and warmer and dosed with a more magical ability to bring comfort the longer it's been around.
What artists are you listening to that would surprise your fans?: I don't know if anything would surprise my fans that much, given some of the songs we've covered over the years, but I've certainly been soaking up the awesomeness of the Gypsy Kings a lot lately. And Regina Spektor's "What We Saw from the Cheap Seats" is still high on my iPod playlist – this is the best time of year to listen to it, I think.
How do you discover new music? Do you buy music or are you content with streaming?: All of the above. And through radio, too, even in this day and age. The local NPR stations and other independent radio stations in communities around Oregon are really great, and always introducing something new and wonderful to me.
How will musicians make a living if fans continue to expect music to be free?: It's a tough question to answer, and one every single recording artist is busy trying to find a workable answer/solution to… it'll take more creative approaches to income, that's for sure. Touring can be a good source, when the touring itself doesn't cost as much or more than the income from shows (which isn't at all rare), but I think it's the connections with fans that are made through touring that does the most… that makes people feel a more personal connection with the music, which, I think, more greatly inspires them to financially support an artist (through buying music and merchandise) than they otherwise would feel moved to do.
What don't fans/audiences understand about the music industry today?: It's amazing how many years of development and tireless work it takes to lay the foundations for a music career before most of the listening public ever hears an artist or before any kind of "discovery" happens. The notion of "overnight success" is, in 99.99999% of cases, pure fiction. It takes work, and heaps of it. Which builds character. Which helps create better art, perhaps. One would hope, at least, for all that effort
Are digital singles/EPs vs. full albums the future?: I love the album artform, so I hope it never disappears, but I do think the industry will be more and more single release oriented in the future. It already is headed that way.
Finish this sentence: The music industry is…a business, yes, but it's driven by art and our collective human need for creating and experiencing beauty and expression in this life, which is one of the more noble purposes a business could possibly have.
What do you have in the works for the upcoming year?: I'm releasing a new album worldwide this summer (Simply Love, my 7th CD), touring in Asia, the U.S. and Canada, and am getting involved with some very interesting creative side-projects that I'm very excited about – ones that might surprise even my long-time fans!
- See more at:
http://www.independentmusicawards.com/ima/...XkN.dpuf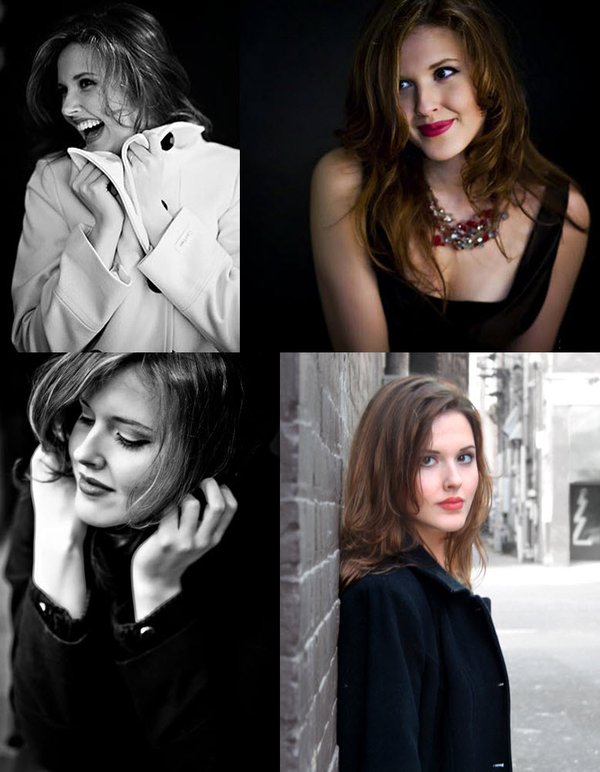 专辑曲目:
01. Cuando Bailamos
02. L-O-V-E
03. For Sentimental Reasons
04. On The Sunny Side Of The Street
05. I Feel The Earth Move
06. My Funny Valentine
07. I've Got To See You Again
08. Le Premier Bonheur Du Jour
09. Moon River
10. Bare Feet
11. Happy Together
12. Dream A Little Dream Of Me (Les Yeux Ouverts)
13. Simply Love
这里是其它用户补充的资源(我也要补充):
暂无补充资源