专辑英文名: Simply Love
专辑中文名: 浪漫恋曲
音乐风格: 爵士
资源格式: MP3
发行时间: 2013年07月19日
简介: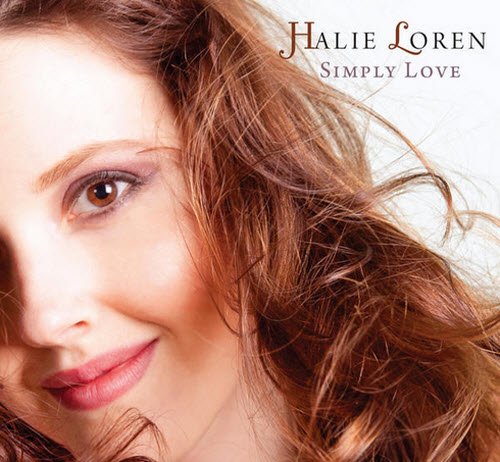 压缩码率: 320kbps

专辑介绍:

荷莉罗琳 / 浪漫恋曲
Halie Loren / Simply Love
●甫发行便登上日本Billboard第2名宝座的超经典专辑。
●Amazon五颗星满分超高评价。
●2013最佳浪漫清新爵士专辑,选曲收录多首爵士名曲「Moon River」与「My Funny Valentine」等,以及诺拉琼斯「I ve Got To See You Again」、乌龟合唱团1967年冠军歌曲「Happy Together」等经典翻唱。

演出者:Halie Loren
音乐类型:Jazz / Vocal
唱片编号:MVP-61686
发行日期:2013-07-19
商品规格:CD/1片装
喜欢这首专辑吗,按「讚」将它分享出去吧!


出生於极北的阿拉斯加,才貌双全的人气爵士女伶荷莉罗琳,以柔美性感的柔情嗓音、知性又略带忧鬱气息及姣好外型而大受欢迎,且成功跨越国界在世界各地都有极高的知名度。荷莉罗琳,曾荣获规模最大的独立音乐奖Just Plain Folks之「年度最佳爵士人声唱片」大奖,并在Amazon 亚马逊日本榜拿到第一名的销售殊荣,成为欧美、日本公认的爵士女伶指标。


荷莉罗琳她也拥有极好的音乐敏锐度,她善於在老爵士的魅力之中发掘出与流行元素的新连结,并运用细腻丰沛的声音表情来詮释乐曲,给予人如同聆听故事般的美好迷人感受。这样的天赋,当然也淋灕尽致的展现在荷莉罗琳的最新作品、第六张录音室专辑《Simply Love》当中。荷莉罗琳和她的老搭档钢琴家Matt Treder联手制作,搭配吉他、贝斯、四弦琴的优美旋律,完全呈现专辑概念以爱为主题的浪漫爵士氛围。专辑的选曲题材广泛丰富,包含多首爵士标準曲例如美丽的「Moon River」与「My Funny Valentine」,以及原创歌曲「Simply Love」,翻唱歌曲则有诺拉•琼斯唱红的「I've Got To See You Again」、海尼根啤酒广告曲The Turtles乌龟合唱团1967年冠军歌曲「Happy Together」等,由荷莉罗琳温暖真诚的迷人嗓音重新詮释,令人大呼过癮。特别的是,专辑在日本甫发行便登上Billboard第2名宝座,相信这张精典专辑绝对会给您最浪漫清新的爵士爱恋。

I am addicted to Halie Loren, I have no plans to seek treatment!
Brent Black / Bop-N-Jazz

As a critic you get blasted with literally hundreds of releases from the pretty girl that thinks she can sing. Truth be told, 75% of the pretty girls that think they can sing can't but fortunately for us Halie Loren doesn't fall into that category. Pushing aside pristine vocals and impeccable phrasing, Halie Loren connects with a tune. Perhaps the one key to success as a vocalist is knowing who you are and being so comfortable in your own skin that you can take songs such as "For Sentimental Reasons" and "My Funny Valentine" and breath new life into timeless American classics and allow them to live forever. Again, Halie Loren has this gift.

Simply Love is the fourth release on the Canadian label Justin Time and by far her finest work to date. The female jazz vocalist sorority is a tightly clustered pack, in fact so tightly clustered it can on occasion cause talent such as Halie Loren to fall between the cracks. The intimacy that permeates Simply Love is more of an evocative experience more so than a traditional vocal jazz release. The addition of strings on this recording provide the perfect contrast in texture for her rich voice with just a hint of a smokey finish. Loren also succeeds in accomplishing what few of her contemporaries can seem to muster and that would be carefully selected standards, a few popular tunes and the addition of some well conceived originals. A well planned, phenomenally executed and deceptively subtle presentation of the joy of song.

The Loren original "Cuando Bailamos" is a delightfully captivating bossa nova and provides the perfect melodic counterpoint to the Carol King classic, "I Feel The Earth Move." The haunting beautiful reharm of the Johnny Mercer / Henry Mancini standard "Moon River" meticulously blows the dust off an iconic classic that has been done to death but never this well.

Most female vocalist fail to fall into the memorable pile simply based on the volume of work I receive. When talent such as Halie Loren crosses your desk then you pay attention. Halie Loren is far more than a vocalist, she is an entertainer.


引用
"… must be counted among the more fully conceived and executed CDs of the year with its smartly chosen collection of 13 tunes — three co-written by Loren — where many standards have been completely rethought." – The Toronto Star

Released to Asia in June, Simply Love sold more than 3,000 copies in its first week, kicking off a remarkable run of two appearances at No. 1, five weeks in the top 5, and three months (and counting) on the Billboard Japan Top 20 Jazz Albums chart, and spawning five Top 40 jazz singles on iTunes Japan. In July, her fourth tour of Japan in as many years culminated in six sold-out shows at the Cotton Club in Tokyo.

The Eugene native's star has been on the rise in Canada and the U.S., with recent appearances at famed North American venues including Birdland in New York, Yoshi's jazz club in San Francisco and Seattle's Jazz Alley.

Building on the success of her concert last year with the Corvallis/OSU Symphony, Loren's new collection of songs features string orchestrations on three tracks, including the hauntingly original "Cuando Bailamos," written with her friend and longtime collaborator, the late Larry Wayne Clark.

Key to Loren's consistency over five jazz albums has been her trio, each member having appeared on every CD since 2008′s They Oughta Write a Song: pianist/arranger Matt Treder, bassist Mark "Mo" Schneider, and percussionist Brian West. Portland guitarist William Seiji Marsh, the band's newest member, drew notice with his work on Loren's last album, Heart First. The album also includes guest appearances by world-renowned accordionist Sergei Teleshev, Ali Heyer and Craig Chee on ukuleles for the happy-go-lucky beach serenade "Bare Feet", Daniel Gallo on guitar for the enchanting title track, and four members of the Eugene Symphony (Dave Burham – violin II, Lisa McWhorter – violin I, Clark Spencer – viola, and Dale Bradley – cello).

Years of working closely together has made Loren's backing band a tight, swinging, and at times almost telepathic performing unit, transforming well-known standards into fresh discoveries, drawing on everything from reggae to bolero to '70s soul and funk to lend unexpected shadings. Singing in Spanish, Hawaiian, French, and Turkish, and inspired by her world travels, Loren finds connection in unlikely places, once again defying the conventional wisdom that jazz must be hard to understand or easy to brush off as background music. Loren and her band are delighted to share "Simply Love", and all of the feelings of joie de vivre that this collection of 13 songs conveys, with their fans in North American and worldwide.
引用
Simply Love
Sun and sand, moon and wind, dreams and love. Vibrant things, radiant in their being, reaching to the stars... all are themes touched upon during the Simply Love, Billboard Japan's #1 jazz album from acclaimed singer/songwriter Halie Loren, with sparkling new originals and radiantly re-imagined classics.

"Simply Love" CD (North American version) with 6-panel fold-out CD jacket... for those who still like to hold the music, and the artwork, in their hands! And because ya just can't get an mp3 autographed...

Includes immediate download of 13-track album in your choice of high-quality MP3, FLAC, or just about any other format you could possibly desire.
引用
Halie Loren: Simply Love (2013)
By
DAN BILAWSKY,
Published: September 28, 2013
Halie Loren: Simply Love

Vocalist Halie Loren has never avoided love songs. Her spectacularly engaging Heart First (Justin Time, 2012) is actually full of them, but this program one-ups that album in the love department. Loren mixes and matches popular songs from a variety of sources and eras, throws in a few originals for good measure, and lets her warm and seductive voice work its magic on all of them during the easy-to-enjoy Simply Love

Loren has always been repertoire savvy, picking music that's familiar enough but fairly malleable. Her song selections are fairly conservative, populist even, but she often takes risks in the way she approaches them. "L-O-V-E," for example, is drained of its testosterone and given a buoyant facelift, "On The Sunny Side Of The Street" gets an upbeat, Jason Mraz-like reading with an emphasis on the upbeats, and "Happy Together" is refashioned with a slick-and-hip veneer. Elsewhere, she puts her multilingual talent(s) to good use, delivers winning originals, from the bossa-based "Cuando Bailamos" to the Jack Johnson-esque "Bare Feet," and gets right to the heart of the matter on numbers like "For Sentimental Reasons."

Pop-inflected jazz like this often gets ignored by American audiences and critics who view it as a resident in an artistic no man's land; it's too jazzy to appeal to the core pop constituency and of minor interest to a jazz community which seems to only respect the originators and those breaking new ground today. That's really a shame because Loren has something to say and her voice is as attractive and intoxicating as anything. She's something of a star in Japan, where her albums fly off the shelves, but American audiences have been slow to catch on; maybe this one will do the trick.

Track Listing: For Sentimental Reasons: Cuando Bailamos; L-O-V-E; On The Sunny Side Of The Street; I Feel The Earth Move; My Funny Valentine; I've Got To See You Again; Le Premier Bonheur Du Jour; Moon River; Bare Feet; Happy Together; Dream A Little Dream Of Me; Simply Love.

Personnel: Halie Loren: vocals; Matt Treder: piano, Rhodes piano, string arrangements; Mark Schneider: bass; Brian West: drums, percussion; Willian Seiji Marsh: guitar (1, 2, 4, 5, 10); Daniel Gallo: guitar (13); Sergei Teleshev: button accordion; Craig Chee: ukulele; Dale Bradley: cello (2, 7, 8); Dave Burham: violin (2, 7, 8); Lisa McWhorter: violin (2, 8); Clark Spencer: viola (2, 8).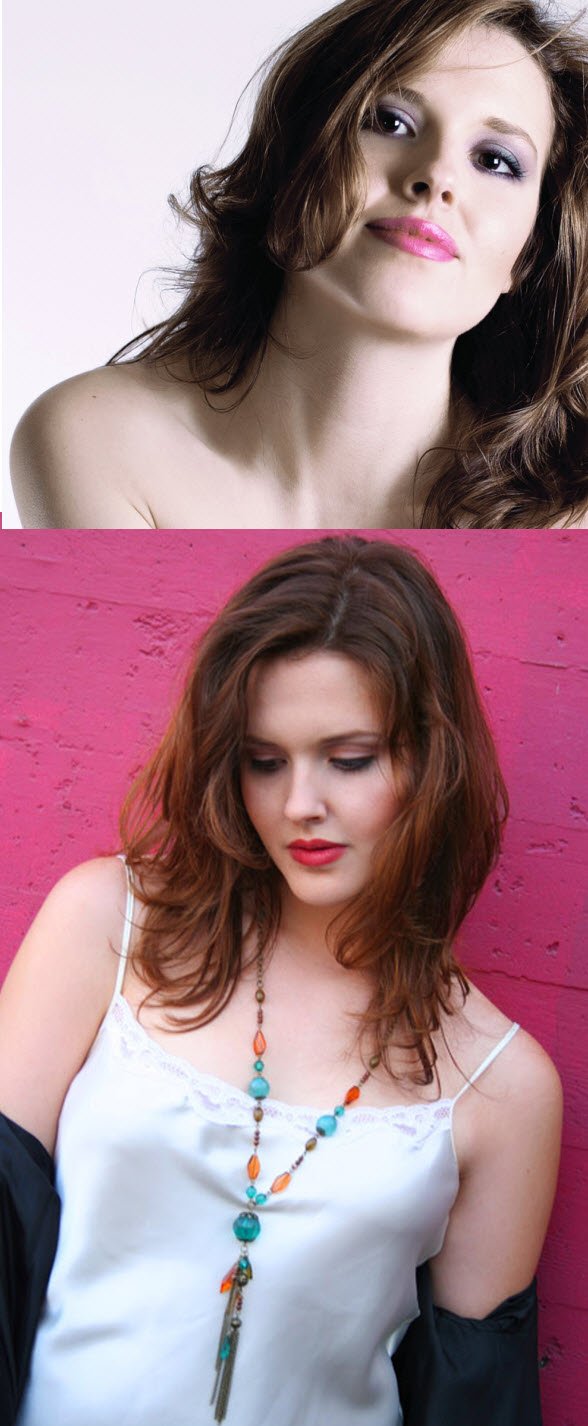 专辑曲目:
01. For Sentimental Reasons 04:34
02. Cuando Bailamos 04:59
03. L-O-V-E 03:22
04. On the Sunny Side of the Street 03:08
05. I Feel the Earth Move 03:49
06. My Funny Valentine 04:45
07. I've Got to See You Again 04:10
08. Le Premier Bonheur du Jour 03:26
09. Moon River 03:43
10. Bare Feet 03:45
11. Happy Together 03:16
12. Dream a Little Dream of Me 04:12
13. Simply Love 03:53
这里是其它用户补充的资源(我也要补充):
暂无补充资源