专辑英文名: Legendary Movie Music
专辑中文名: 传奇电影音乐
资源格式: MP3
发行时间: 2013年07月23日
简介: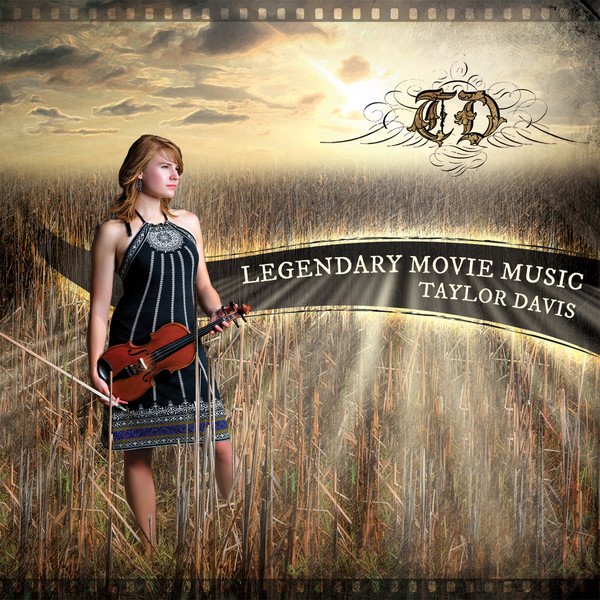 专辑风格:Romantic Violin/Easy Llistening
专辑码率:320Kbps

专辑介绍:

Taylor Davis(泰勒.戴维斯),起初是因为权力的游戏原声而被吸引的,她在主旋律里面提琴的演绎不可谓是大气而又怡情!可能之前关注她的人少之又少!但希望大家听完她的作品以后能留下深刻的印象吧!


引用
Hi everyone, my name is Taylor Davis and I'd like to thank you for visiting my site! Since you're here, I'd like to tell you a little bit about myself both personally and musically:

I began playing the violin in elementary school after being inspired by a young girl's performance of Silent Night on the violin at a school assembly. Over the years up until I graduated high school, I performed with various youth orchestras and community symphonies, performed in and received awards in various competitions and festivals, and was fortunate enough to have attended master classes with some of the world's finest violinists. I had enjoyed all of these experiences, but there was still something missing that was keeping me from truly being passionate about playing the violin. While I felt that the aspects of competition and technical perfection were something to be admired, I never found that those qualities resonated particularly well with me. When I entered college, I decided to major in something "safe" and completely unrelated to music, though I did choose to minor in violin performance for scholarship purposes. I also played in my university's orchestra and at my local church just to keep music in my life in some way. I hadn't yet truly found the one reason above all that would make my efforts feel like something other than just a mere surface achievement; that reason being that I can help bring joy and happiness to others through my music.

As of recently, largely thanks to my YouTube channel, (ViolinTay) I am so grateful to have found this meaning and have never been happier or more passionate about making music. It is a true gift and blessing for me to be able to share my music with others, and to receive such wonderful responses from those of you who have been kind enough to share your personal stories with me regarding how the music I share has had an impact on your life. I only hope that those of you who are truly passionate about something are able to experience, or are already experiencing, this kind of happiness through doing what you love.

Thank you again for all of your wonderful support, it means the world to me. I wish you all nothing but the best, God bless!
PS:本资源来源于网络,感谢原始发布者养养猫猫!
虾米试听
http://115.com/lb/5lbfyyv6#
Taylor Davis - Gaming Fantasy.rar
115网盘礼包码:5lbfyyv6
http://115.com/lb/5lbfy2lj#
Taylor Davis - Legendary Movie Music.rar
115网盘礼包码:5lbfy2lj
专辑曲目:
01. He's a Pirate (From "Pirates of the Caribbean") 02:37
02. Hedwig's Theme (From "Harry Potter") 04:16
03. Now We Are Free (From "Gladiator") 04:27
04. Lux Aeterna (From "Requiem for a Dream") 03:31
05. My Heart Will Go On (From "Titanic") 05:01
06. Duel of the Fates (From "Star Wars" 02:31
07. Jurassic Park Theme 03:39
08. James Bond Theme 03:22
09. Mission Impossible Theme 02:55
10. For the Love of a Princess (From "Braveheart") 02:59
11. Concerning Hobbits (From "The Lord of the Rings") 02:54
12. Raiders March (From "Indiana Jones") 03:49
这里是其它用户补充的资源(我也要补充):
暂无补充资源