专辑英文名: The Very Best Time Of Year - The Christmas Album
专辑中文名: 珍爱时光-耶诞情曲
音乐风格: 爵士
资源格式: FLAC
发行时间: 2004年11月22日
简介: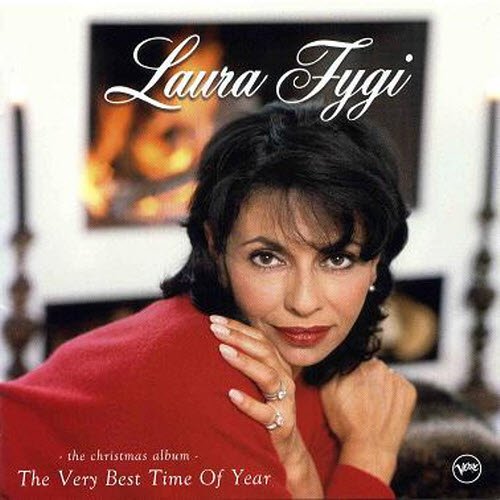 专辑介绍:

Laura Fygi这几年似乎已退了热度,这张〈The Very Best Time Of Year〉整张的编曲多用Bossa Nova的手法,没有银白色,但也许是适合南半球、甚至是近年年年暖冬的台湾尝试另一种口味的选择。

来自乐迷所最爱的爵士天后罗拉费琪在愉悦的即兴中自在的唱出「Wiinter Wonderland」、「Merry Christmas Darling」、「Have yourself a Merry Little Christmas」、「The Christmas Song」等著名耶诞歌曲,一张将使您耳目一新且真情难舍的今年耶诞最佳选择。

台湾乐迷所最爱的爵士天后罗拉费琪,在今年的耶诞时分,推出这一张别具情意的应景专辑,并借此祝福所有喜爱她的乐迷。在我们所认知的罗拉式声音表情里,洋溢著阳光气息的Bossa Nova一向是大家所难以忘却的经典风情,然而在本张专辑里,天后在属於冬日特有的感恩情怀时分,唱出了您所未曾感受的浓郁耶诞风姿与祈福之声。而尤其难能可贵的是罗拉依然毫不掩藏的注入她独有的拉丁乐采热情,罗拉自己给了这张特别的献礼如此的心得:「在现今的音乐环境里己经有太多的耶诞专辑了,我想要在这张唱片里想要表达的是一种完全不同的气氛,在选歌方面以及来自於巴西热带风情的刻意营造上,都使得这张专辑显现出迴然不同的意境」。

专辑由罗拉自己的乐团搭配,罗拉在极度愉悦的即兴中自在的唱出「Wiinter Wonderland」、「Merry Christmas Darling」、「Have yourself a Merry Little Christmas」等著名耶诞歌曲,而罗拉个人最爱的Mel Torme传世之作「The Christmas Song」更由其詮释出不同以往的清甜与芳郁。这是一张将使您耳目一新且真情难舍的今年耶诞最佳选择。

Very Best Time of Year album for sale by Laura Fygi was released Dec 26, 2005 on the Universal Distribution label. Import exclusive compilation for the Dutch jazz vocalist. Very Best Time of Year songs Universal.2004. Personnel: Maarten Van Der Grinten (guitar); Joke Schonewille (harp); Joan Berkhemer (violin); Roeland Dagne (cello); Friederike Darius (flute); Joris Roelofs (clarinet); Jan Menu (tenor saxophone); Paul Van Zelm (French horn); Hans Vroomans (piano); Marcel Serierse (drums); Jeroen DeRijk (percussion). Photographers: Patricia Steur; Loe Beerens.

elease Date December 26, 2005
Duration 42:43
Genre Vocal Jazz Pop/Rock
Styles Vocal Jazz Vocal Pop


Audio CD (November 22, 2004)
Number of Discs: 1
Format: Import
Label: Emarcy Import
ASIN: B0006B0QE8

5.0 out of 5 stars VERY BEST CHRISTMAS ALBUM OF YEAR 2004 November 26, 2004
By MISS CHILLY HUNG
Format:Audio CD
The true and genuine feeling of Christmas spirit comes through in this beautifully arranged new album of Laura. It's been 10 years ago since Laura's released her first bossa nova album 'The Lady Wants To Know', the 3rd release of Laura's most successful albums.

It's going to be a magic Christmas. To capture magic, Laura renders 13 seasonal classics with a brand new interpretation with a range of music from bossa nova to ballad classics. Of this year's slew of Christmas releases, this is surely one of the coolest, oozing smooth accessible jazz that conjures the festive spirit in a subtle way. This release features a slightly more bossa nova feel to it than other Christmas releases. Re-arrangements of traditional Christmas numbers are only vaguely recognisable as their original incarnations.

Laura's sultry and smoky voice cruises effortlessly from the bossa nova tunes 'Sleigh Ride', 'Winter Wonderland', to the jazz licks of 'Have Yourself A Merry Little Christmas', 'The Christmas Song' and the French version of 'Noël À Paris' pulls off a jazzy version, the CDs mellowest track.

Traditional unforgettable favorites are all included in this impeccable album like 'The Christmas Waltz', 'Christmas Morning', 'What Are You Doing New Year's Eve?', 'Once A Year Miracle', 'A Song For Christmas', 'Merry Christmas Darling', 'Christmas Time Is Here', and the title song 'The Very Time Of Year'. The depth of feeling that Laura portrays in the new interpretation unmistakably between the lyrical and the passionate.

Laura is often credited with having created the bossa nova sound as a result of this marvelous CD, which is probably the most important and significant jazzy Christmas album ever released. Classic, wonderfully delivered, impressive tunes that leave you wanting the next.

Easy listening for those mellow moments over the festive season. As you look ahead to the new year what better way to celebrate the holiday season than by listening to Laura this most excellent and fabulous Christmas album ever!

Laura has done it again - `The Very Best Time Of Year' will no doubt punches for `The Very Best Christmas Album of Year 2004'!!!
Comment |
Was this review helpful to you?
3 of 3 people found the following review helpful
5.0 out of 5 stars The Holiday Season with Laura May 12, 2007
By Robert L. Schlumpf
Format:Audio CD|Amazon Verified Purchase
This is just one of Laura Fygi's fabulous CDs. This talented lady has a voice that is so enjoyable to listen to, that one must play her music over and over and still not get enough. I recently discovered her on XM radio, and now have five of her CDs. Although she is considered to be a jazz musician, her ballad and love song

renditions cannot be bettered. Her command of languages is also first rate. Why she doesn't tour the US with her orchestra is a mystery. I would be one of the first to purchases tickets.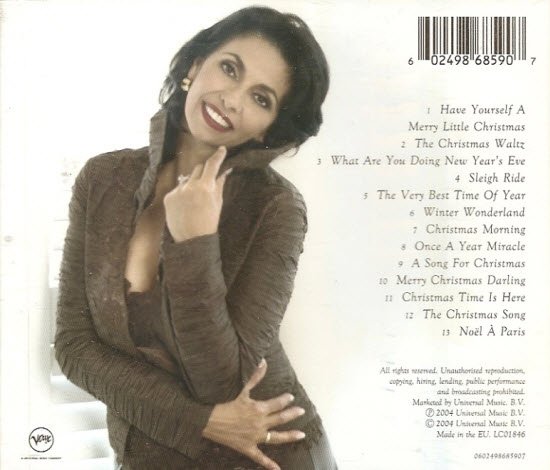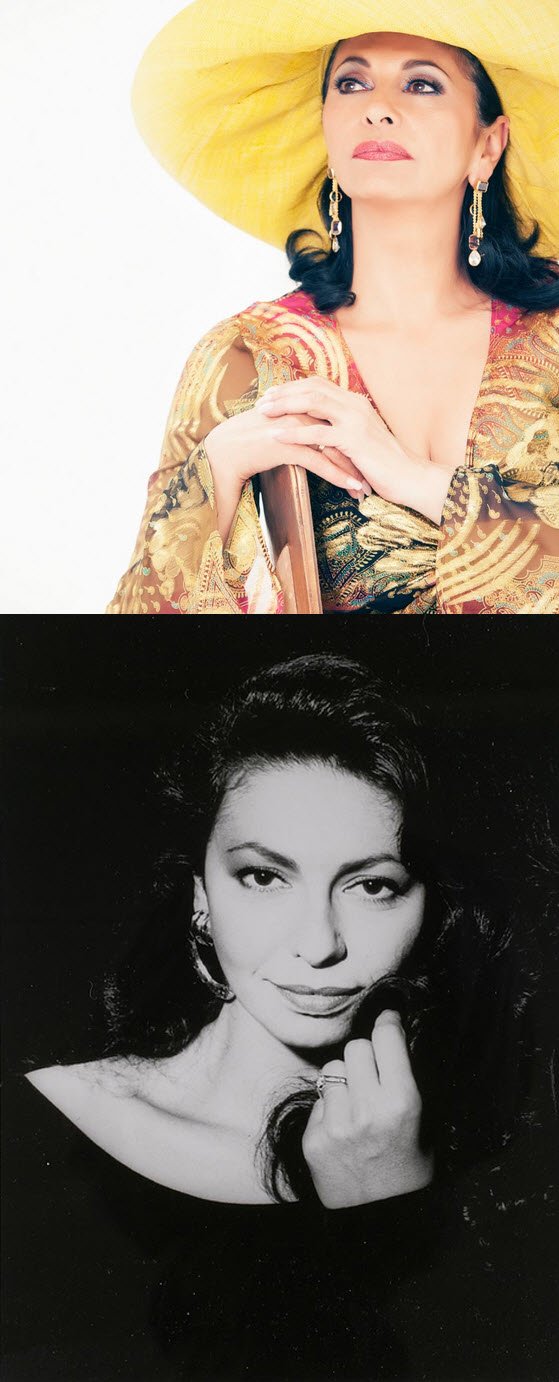 专辑曲目:
01. Have Yourself A Merry Little Christmas 4:12
02. The Christmas Waltz 3:05
03. What Are You Doing New Year's Eve 3:55
04. Sleigh Ride 2:45
05. The Very Best Time Of Year 2:46
06. Winter Wonderland 3:50
07. Christmas Morning 2:58
08. Once A Year Miracle 2:57
09. A Song For Christmas 2:56
10. Merry Christmas Darling 3:06
11. Christmas Time Is Here 3:46
12. The Christmas Song 3:50
13. Noël A Paris 2:26
这里是其它用户补充的资源(我也要补充):
暂无补充资源