专辑英文名: Tissues & Issues
专辑中文名: 云淡风轻
音乐风格: 流行
资源格式: FLAC
发行时间: 2005年08月22日
简介: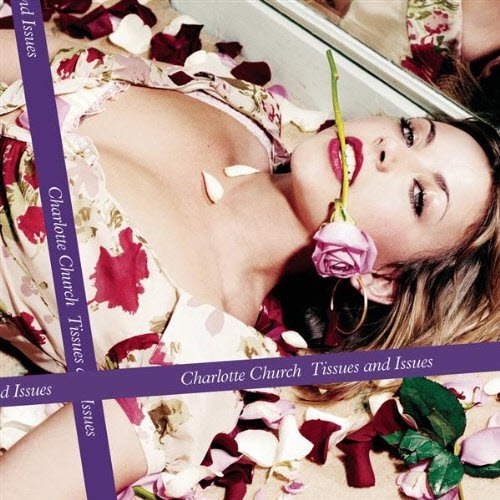 专辑介绍︰

转型这个词对于音乐人来说可能一炮而红的创新,也可能是吃力不讨好的鄙视。所以这也需要极大的勇气和自信,Charlotte Church在发行专辑之前,在那首Crazy Chick中我就已经嗅出这张即将问世专辑的重要性了,既然是转型就得彻底一些,如果唱著Josh Groban式的歌曲也能当初的Charlotte Church没有什么太大的区别,于是一张集摇滚和流行为一体的专辑就成了我们的桌上菜了,先把专辑中的歌曲放在一旁不说,就说Charlotte Church在声音上的变化就让人瞠目结舌,曾经的古典妹妹现下成了性感的辣美,她的新的唱法完全没有当年古典的影子,就连到了高音,不没有一股用美声的感觉。

专辑中的12首流行类歌曲在这个流行已死的年代算得上是佳作的合辑了,Call My Name和Crazy Chick的偏摇滚化,到Moodwings这样Avril Lavgine式的小女生pop rock,不过没有了装样子的吉他,流行就是流行。接下来专辑基本上给慢歌类所佔据,英式的流行慢歌配上真正在唱功上过得硬的Charlotte Church的嗓言,就是流行也上了一个档次,Finding My Own Way是一首比较纯正的流行,而Let's Be Alone则是融合了电子风味的先锋派流行歌曲,前奏的一段美声像是在提醒著人们之前的Charlotte Church。有点拉丁爵士感觉的Easy to Forget考研了Charlotte Church再把我这类音乐的能力。

Audio CD (August 22, 2005)
Original Release Date: 2005
Number of Discs: 1
Format: Import
Label: Sony/Bmg Int'l
ASIN: B0009U5DCQ

review
[-] by Sharon Mawer

Whatever happened to the little girl with the voice of an angel? Well, Charlotte Church, like everyone else, grew up and decided to move from her comfort zone of angelic soprano albums in the supposed classical area (although her product had always been aimed at the pop charts), leaving behind Voice of an Angel, Charlotte Church, and Dream a Dream and entering a crowded female pop field already inhabited by the likes of Kelly Clarkson and Girls Aloud. The first two tracks, the disco-funk-oriented "Call My Name" and "Crazy Chick," both became Top Ten singles, with the Boy George-composed ballad "Even God Can't Change the Past" and "Moodswings" not far behind. She even tried her hand at songwriting, albeit with proven successful writers as collaborators: Guy Chambers, who had worked extensively with Robbie Williams, on the pumping disco track "Let's Be Alone," the Spanish-style ethereal ballad "Casualty of Love" (on which she got an opportunity to show that her soprano voice is still intact), and the final track, "Confessional Song"; Rob Davis on the aptly titled "Easy to Forget" (which unfortunately is not a patch on another of his songs); Kylie Minogue's "Can't Get You Out of My Head"; and Gary Barlow on the midtempo "Easy Way Out." She sang "Don't you judge me as I leave it all behind, I was the victim" on the track "Fool No More," and one wonders if that was Church's attempt to explain the complete change of musical direction. As a little girl, she had no choice about the type of material she recorded, but here she grabbed the adult mantle with both hands, and smooth pop-soul would be the future for a singer who was not such a little girl any more.


引用
缔造「最畅销古典女艺人」、「最畅销之首张专辑」以及「史上最年轻的冠军歌手」等空前纪录的夏绿蒂,从英伦皇室一路到美国白宫的音乐会,合作对象从首席男高音多明哥,到流行新秀乔许、小比利,夏绿蒂在短时间内累积了无数的演唱经验,先天过人的细致嗓音,加上后天不断磨练的技巧,夏绿蒂的成就,已经超越了一个16岁小女孩应有的作为,但这只是一个起点,未来的夏绿蒂会到达怎样的一个颠峰状态,没有人能预言。这与目前市面上所有的精选辑,多为经典老团或团体解散作纪念的意义大为不同,她有人人讚嘆的才华,她有人人钦羡的青春,这正是夏绿蒂的魅力所在。

引用
专辑名称:Tissues and Issues

英国民眾似乎还能够接受 Charlotte 的嫵媚和流行,首打单曲 Crazy Chick 之前已经登上英国单曲榜的第二名,不过这张专辑显然不会如她过去的作品一样光临古典榜。相信 Charlotte 的巨大改变,对她的歌唱事业来说是一次赌局,但愿这名少女能顺利「过关」。

Issues with Tissues

A retarded person who is uncomfortable around complicated surroundings.
"IM HAVING ISSUES WITH MY TISSUES" said the retard having issues with tissues.

A really huge pain in the but. Related words referring to big issues and smaller tissues: hippocrite, hippothermia, hippoallergenic, hippopotamiss
Look, I'm not exagerrating rating you as a hippocrite, for being such and old fuddy duddy holier than thou.


[简短感想]tissues and issues--夏绿蒂?以文找文
windfish2021 在天空部落发表於23:16:11 | 生活杂感

躲了一年,最后还是把夏绿蒂最新的流行专辑下载来听听.

鮪鱼的夏绿蒂情结晚点再说,她的声音依旧美丽,只不再是当初的小天使.
流行专辑厅的不多,目前听到一半,没有令我惊艳的曲子.一些较抒情的歌曲还是听的出来当初的技巧,中低音很漂亮.似乎刻意避免高音(怕假音吓到大家??)

早该接受现实了阿..
引用
Tissues and Issues is the fifth studio album by the Welsh singer Charlotte Church released by Sony BMG UK in the United Kingdom on 11 July 2005 (see 2005 in music). Church states that she titled the album Tissues and Issues because "it epitomises teenage problems, which everybody goes through." The album debuted on the UK Albums Chart at number five and was accredited platinum by BPI for sales over 300,000. The album yielded Church four successful top twenty singles; "Crazy Chick", "Call My Name", "Even God" and "Moodswings (to Come at Me like That)".

The album represents a wholly new direction for the singer. Her previous album, Prelude, a 'best of' album, had concluded her classical career; Tissues and Issues is her first pop album.

The first single to be taken from the album, "Crazy Chick", released shortly before the album itself, reached number two on the UK Singles Chart. "Call My Name", the second single, reached number ten in October 2005. "Even God", the third single has debuted in the Top twenty in early December 2005. The fourth single, "Moodswings", was released on 27 February 2006, and peaked at number fourteen on the UK charts.

An early batch of the album had print errors on the right and left hand side title faces. The faces had the title "Charlotte Church : Crazy Chick", when it should have been "Charlotte Church : Tissues and Issues".

Tissues and Issues is Charlotte's last album with Sony Music UK.
引用
4 of 5 people found the following review helpful
5.0 out of 5 stars Tissues and Issues, 6 Dec 2006
By
S. Winn "Sam Winn" (UK) - See all my reviews
(REAL NAME)
This review is from: Tissues and Issues (Audio CD)
I was surprised to find out that the catchy 'Crazy Chick' single I'd been hearing on the radio was from an album by Charlotte Church. I must admit, i wasn't a fan of Miss Church's 'opera' songs, and it wasn't until the release of 'Moodswings [To Come At Me Like That]' that i really became a fan. Tissues and Issues is a complete turn-around for Charlotte Church. The angelic faced soprano is long gone, in her place is a feisty confident woman. The album contains a varied range of songs, from the soulful 'Fool No More' to the dance influenced 'Let's Be Alone'. co-writing more than half of this album Charlotte really shows us what she's capable of. If you're a fan of Charlotte's previous albums I'm not sure this one is for you, but if you're looking for an album full of beautifully sung, well written songs Tissues and Issues is a must-buy for you.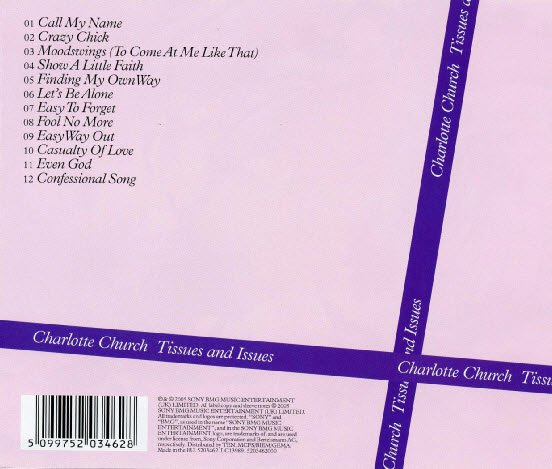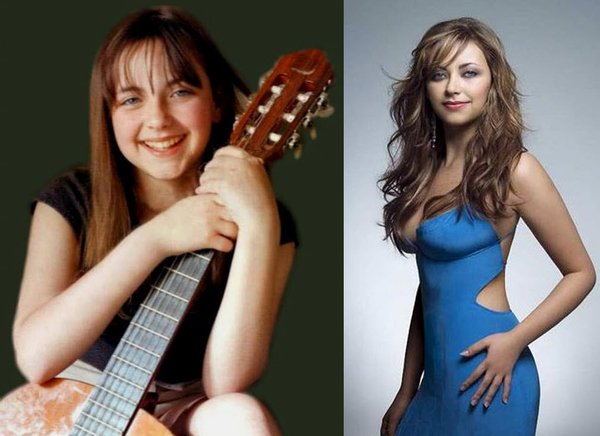 专辑曲目:
01. Call My Name
02. Crazy Chick
03. Moodswings
04. Show A Little Faith
05. Finding My Own Way
06. Let's Be alone
07. Easy to Forget
08. Fool No More
09. Easy Way Out
10. Casualty of Love
11. Even God
12. Confessional Song
这里是其它用户补充的资源(我也要补充):
暂无补充资源