专辑英文名: Bach - The Cello Suites
专辑中文名: Bach 无伴奏大提琴组曲
古典类型: 全集作品
资源格式: FLAC
版本: [2 CD]
发行时间: 2013年01月01日
简介: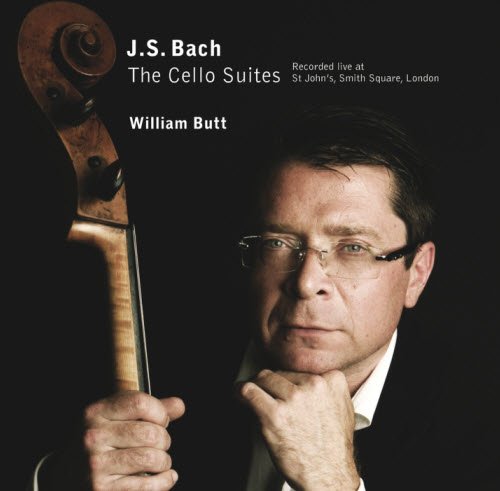 专辑介绍:

这套Bach无伴奏大提琴组曲﹐创作於1717-1723年间﹐也是他器乐曲创作最旺盛的阶段﹐最初并没有得到多大的注意力﹐甚至原稿亦早已遗失 (现今听到的演奏曲谱乃是来自Bach的第2任太太Anna Magdalena於1720年的手抄谱) ﹐后来还是由大提琴家卡萨尔斯Pablo Casals (1876-1973) 於13岁时无意间在旧书摊发现这份破旧的乐谱﹐努力钻研12年后才首次公开演奏﹐从此世人就疯狂地爱上了它﹐而Casals更是要到63岁时﹐才首次为EMI作商业录音﹐时为1936-1939。

此套组曲由六首乐曲组成﹐每一首作品又由六首短曲所组成。每首作品都是以"前奏曲 Prelude "开始﹐接著是"阿勒曼舞曲 Allemande"﹑"库朗舞曲 Courante"﹑" 萨拉邦舞曲 Sarabande" ﹐而第五曲则有所变化﹔分别第1/2使用"小步舞曲 Menuet" ﹑第3/4使用"布雷舞曲 Bourree " 及第5/6使用"嘉禾舞曲 Gavotte "﹐ 而最后第六曲则以"吉格舞曲Gigue " 完成。根据大提琴大师罗斯托波维契Mstislan Rostropovich描述﹕第一号应该具有明亮的色彩﹔第二号为悲伤而强烈﹔第三号为灿烂辉煌﹔第四号则庄严﹐带著不透明的浓烈色彩﹔第五号应该是黑暗的﹔第六号则如阳光般耀眼。

仍是停留在古典音乐初阶的笔者﹐撇开一切的詮释下﹐自己对这套组曲的感觉是"个人" 的﹐因为他本来就是练习曲﹐而且无伴奏更突显演奏者的个人心态﹐所以好几次笔者在想独处静思时﹐都会反覆地聆听此套组曲。没有刻意去记著乐曲的旋律﹐不过CD在转动时﹐悠扬的音符也就真真实实地反映出笔者的心境。

Label:Warner Classics
Catalogue No:2564654227
Discs:2
Release date:1st Jan 2013
Barcode:0825646542277
Medium:CD

Live Recording made at St John's, Smith Square, London, 20 & 27 March 2009.

Live recordings of the Bach Cello Suites are rare, with soloists using the safety of the recording studio and the opportunities offered for re-takes and patching. William Butt prefers to take risks with the help of an audience and creates remarkable performances in the process with these iconic works by JS Bach.


William Butt

The cellist William Butt is releasing recordings of Johann Sebastian Bach's six cello suites on the Warner Classics label. The album will be launched at an event in the Sugar Club, Dublin, on 4 December at 8.30pm.

Butt's recordings of the cello suites are particularly notable for being unedited live recordings, made at St John's church on Smith Square in London in 2009.

Joining Butt at the Sugar Club event will be a range of other musicians, including Polly Ballard, Ben Cashell, Aisling Drury Byrne, Dominic Dudley, Kate Ellis, Martin Johnson, Ailbhe McDonagh, Miriam Roycroft, Karl Sweeney and Claudia Boyle.

The programme will include music by Arvo Pärt, Heitor Villa-Lobos, Mark O'Connor and the six preludes from the Bach suites.

Butt, who was born in London, previously released an album of Benjamin Britten's cello suites on Warner. In addition to a career as a soloist, he is a professor of cello at the Royal Irish Academy of Music.


引用
William Butt was born in London. His musical career started early, as a chorister in St George's Chapel, Windsor. Later he studied the cello at the Royal Northern College of Music with Moray Welsh and after winning awards and scholarships such as the Royal Society of Arts, Martin Trust and first prize in the Muriel Taylor competition, he furthered his studies with Antonio Lysy in Montreal. He now enjoys a busy career as soloist, chamber musician and is professor of cello at the Royal Irish Academy of Music in Dublin.

On the concert platform he has performed extensively throughout Ireland, the UK, Europe and the Far East. He is a much admired exponent of the solo cello repertoire, having performed and broadcast numerous works by contemporary composers, as well as the formidable solo sonatas by Kodály and Ligeti and the suites of Bach and Britten.

In recent seasons he has appeared as soloist with the National Symphony Orchestra of Ireland, the Orchestra of St Cecilia and the Ulster Orchestra for BBC Radio 3. He has worked with conductors such as Alexander Anissimov, Gerhard Markson, Rumon Gamba, Vernon Handley and Barry Douglas.

He has performed and broadcast all the major concertos for cello. In 1997 he gave the Irish premiere of the Walton concerto with the RTÉ National Symphony Orchestra. Also with the RTÉ National Symphony Orchestra in 2001 he played the Dvorák concerto and in 2003 a tour of the Schumann concerto. As well as a performance of the Protecting Veil by John Tavener with the Hibernian Orchestra he undertook a series at the National Concert Hall in Dublin in 2004 with the orchestra of St Cecilia and Barry Douglas in which he played the Dvorák, Elgar, and Shostakovich first cello concertos, the Tchaikovsky Rococo variations, as well as both Haydn concerti in three concerts over a two week period. He has also performed and broadcast the cello concerto by Victor Herbert with the Ulster orchestra.

William Butt's performances have been broadcast on BBC radio 3 (in recital as well as concerti with the Ulster Orchestra), BBC Radio Ulster, BBC World Service, National television in China, CBC (Canada) and RTÉ radio and television. He has also featured as a guest artist on BBC Radio 3's In Tune.

In recital he has played for festivals and series such as the Royal Dublin Society, BBC Radio 3 and the Music in Great Irish Houses festival.

His 2004 recording of the three suites for solo cello by Benjamin Britten was released by Warner Classics on the Apex label and received very exciting reviews in the English press including The Observer and The Independent on Sunday which awarded the recording five stars. In 2006 he gave a solo concert and Masterclasses in Beijing. In the 2008/09, 2009/10 seasons, as well as recitals and concerti in the UK, Ireland and Europe he has made return trips to China to give highly successful tours of recitals in all the major cities. More recently he has performed and given Masterclasses throughout Europe, given tours performing the Bach suites and is constantly in demand as a chamber music player, something that he is passionate about. Recently he performed the Schubert Quintet in C with the Vanbrugh String Quartet, and he works regularly with his own string quartet, the Schumann Quartet. In 2012/13 he will be busy promoting his live recording of the 6 Cello Suites for cello by JS Bach also released on the Warner Classics Apex label and returning to China for another tour.

He plays on a fine cello made by Giovanni Grancino in Milan (1690).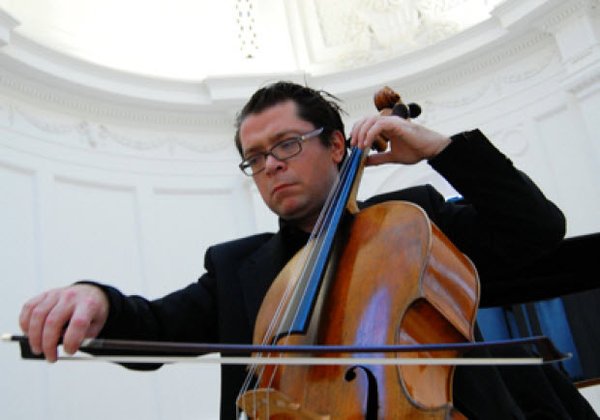 专辑曲目:
Live recording

CD 1 69'25

No.1 in G major, BWV 1007
01. Prélude 2'36
02. Allemande 4'10
03. Courante 2'52
04. Sarabande 2'36
05. Menuett I 1'14
06. Menuett II 1'54
07. Gigue 2'00

No.4 in E flat major, BWV 1010
08. Prélude 4'44
09. Allemande 4'10
10. Courante 3'48
11. Sarabande 4'15
12. Bourrée I 3'01
13. Bourrée II 2'17
14. Gigue 3'01

No.5 in C minor, BWV 1011
15. Prélude 6'24
16. Allemande 6'22
17. Courante 2'12
18. Sarabande 4'27
19. Gavotte I 2'16
20. Gavotte II 2'38
21. Gigue 2'29

CD 2 78'00

No.2 in D minor, BWV 1008
01. Prélude 4'12
02. Allemande 3'13
03. Courante 2'22
04. Sarabande 4'13
05. Menuett I 1'10
06. Menuett II 1'52
07. Gigue 3'00

No.3 in C major, BWV 1009
08. Prélude 3'50
09. Allemande 4'07
10. Courante 3'23
11. Sarabande 4'16
12. Bourrée I 1'40
13. Bourrée II 2'55
14. Gigue 3'44

No.6 in D major, BWV 1012
15. Prélude 5'30
16. Allemande 9'27
17. Courante 4'16
18. Sarabande 5'34
19. Gavotte I 1'57
20. Gavotte II 2'36
21. Gigue 4'45
这里是其它用户补充的资源(我也要补充):
暂无补充资源