专辑英文名: Kiss Me Goodbye
专辑中文名: 吻别
音乐风格: 流行
版本: [SACD-r]
发行时间: 2009年
简介: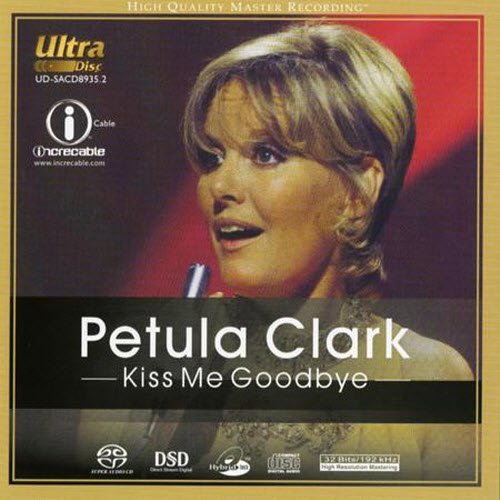 专辑介绍:

★ 1960年代引领全球流行音乐风潮的英国女歌手佩托拉.克拉克16首最经典的歌曲一次完整收录!

★ 收录《Kiss Me Goodbye》、《Downtown》、《Let It Be Me》、《My Love》以及《This Is My Song》等佩托拉.克拉克风靡英美排行榜的超级金曲!

★ TopMusic老闆Povee Chan亲自担任后期母带处理,以顶级的SADiE 8 DSD Series 5数位混音工作站制成DSD母带与最先进的高精密母带处理技术制作,还原高传真的音响效果!

1932年出生於英国的女歌手佩托拉.克拉克9岁就因为参加英国广播电台(BBC)的现场广播节目而展开演艺生涯,活跃於歌坛超过70载,绝对称得上是一个活生生的传奇!她不仅在英国广播电台有自己的节目,同时也灌录个人专辑以及参与电影的拍摄,是一位纵横影、歌、主持的艺人。

1964年,佩托拉.克拉克以《Downtown》一曲攻佔美国Billboard排行榜的冠军,使她成为第一位获得美国流行音乐排行榜冠军的英国女歌手。之后她陆续唱红了《Kiss Me Goodbye》、《I Know A Place》、《My Love》以及《This Is My Song》等多首歌曲,出色的嗓音与动人的詮释让她的声势如日中天,广为世界各地的乐迷所喜爱。1990年代,佩托拉.克拉克仍然活跃於伦敦的音乐剧舞臺,曾经参与安德烈洛依韦伯的「日落大道」(Sunset Boulevard)的演出。

这张专辑收录了佩托拉.克拉克演唱生涯中最经典的16首歌曲,经过TopMusic全新的高精密度后期母带处理,让音质再现完美境界,当然是音响迷珍藏这位经典女伶的最佳首选!

佩托拉.克拉克:吻别(双层SACD)
Petula Clark: Kiss Me Goodbye
货号: UD-SACD8935.2

Petula Clark – Kiss Me Goodbye

Petula Clark, the 1960′s pop singer who is best known for her song "Downtown" is the latest artist to be featured by Top Music International in a new Hybrid Stereo Super Audio CD. Top Music International is based in Hong Kong and frequently reissues popular albums from U.S. and European artists in the SACD format.

Top Music also pairs sponsors with most of their releases. In this case, the sponsor is a cable company named Increcable. While the SACD's liner notes features some information on Petula Clark and her hits, most of the SACD's booklet includes information on the sponsor's products.

Kiss Me Goodbye
Petula Clark
SACD Stereo/CD Audio
(Top Music International TM-SACD 9009.2

Kiss Me Goodbye features 16 of Petula Clark's best known songs from the 1960′s. Top Music notes that "This collection features hits that made Petula Clark a star of U.S. pop radio. Clark has had a varied and remarkably successful career, beginning during World War II, developing in France, bringing U.S. pop stardom, and continuing today at clubs and concert venues around the world. Petula Clark continues to perform to sellout crowds. These U.S. hits – by no means her first forays into music – began a career that defined a pop style and created an international superstar."

The SACD edition of Kiss Me Goodbye was remastered for SACD by Povee Chan. Equipment used on the project included the SADIE DSD-8 Series 5 DSD Workstation, PMC TB2S-A Monitor Speakers and the Isoclean Power Conditioning System. The Hybrid Layer Stereo SACD was made by Sonopress on their Hybrid SACD production line.

Kiss Me Goodbye features the original versions of all of Petula Clark's big hits. However, listening to the SACD leaves me with the impression that the remastering engineer didn't have access to the original master tapes for this release. As a result, I think listeners will find that sonically this SACD sounds very close to the CD version of these hits rather than offering the sonic improvements we've heard in some of Top Music's earlier SACD releases.


Label: Intermusic
Catalog#: UD-SACD8935.2
Format: Hybrid-SACD, Album, Stereo
Country: Hong Kong
Released: 2009
Genre: Pop

Petula Clark. Kiss Me Goodbye

Label: Intermusic
Catalog#: UD-SACD8935.2
Format: Hybrid-SACD, Album, Stereo
Country: Hong Kong
Released: 2009
Genre: Pop


引用
biography by Jason Ankeny
The most commercially successful female singer in British chart history, Petula Clark was born November 15, 1932 in Epsom, England. Trained to sing by her soprano mother, Clark embarked on a stage career at the age of seven; soon she was a fixture on British radio programs, and began hosting her own regular show, Pet's Parlour -- a series spotlighting patriotic songs designed to boost the morale of wartime audiences -- at the tender age of 11.
After entertaining British troops alongside fellow child stars Julie Andrews and Anthony Newley, Clark made her film debut with A Medal for the General in 1944. By the dawn of the '50s she was a superstar throughout the U.K., with a résumé of close to two-dozen films; 1954's "The Little Shoemaker" was her first Top 20 single, while 1960's "Sailor" was her first chart-topper. Still, Clark struggled with her inability to shed her adolescent image. After selling over a million copies of 1961's "Romeo," she married and relocated to France, establishing a strong fan base there on the strength of hits including "Ya-Ya Twist," "Chariot," and "Monsieur," which spotlighted a new, more sophisticated pop sound anchored by her crystalline vocals.
Riding the wave of the British Invasion, Clark was finally able to penetrate the U.S. market in 1964 with the Grammy-winning "Downtown," the first single by a British woman ever to reach number one on the American pop charts. It was also the first in a series of American Top Ten hits (most written and arranged by Tony Hatch) which also included 1965's "I Know a Place" and 1966's "I Couldn't Live Without Your Love," and the number one smash "My Love." At the same time, she remained a huge star throughout Europe, topping the British charts in 1967 with "This Is My Song," taken from the film A Countess from Hong Kong. In addition to hosting her own BBC series, she also starred in the 1968 NBC television special Petula, which triggered controversy when sponsors requested that a segment with guest Harry Belafonte be cut in deference to Southern affiliates; ultimately, the show aired in its intended form.
As the '60s drew to a close, Clark's commercial stature slipped, although singles like "Don't Sleep on the Subway," "The Other Man's Grass Is Always Greener," and "Kiss Me Goodbye" still charted on both sides of the Atlantic. In 1968, she revived her film career by starring in Finian's Rainbow, followed a year later by Goodbye, Mr. Chips. In later years, Clark focused primarily on international touring, headlining the 1981 London revival of Rodgers & Hammerstein's The Sound of Music; after starring in the 1990 musical Someone Like You, which she also co-wrote, she made her Broadway debut in Blood Brothers in 1993. Additionally, in 1988, an acid-house remix of "Downtown" reached the U.K. Top Ten, another honor for the female singer awarded the most gold records in British pop history. allmusicguide

引用
After so many decades of several British Invasions and so many great female singers over all those years, Petula Clark remains the biggest selling, most successful British Female Vocalist of all time! She certainly got a head start as a child singer in the 1940s and became a darling of the entertainment industry, but from 1964 to 1968, she had her biggest hits worldwide with Warner Bros. and those songs continue to be what she is best known for. Many hits sets have come and gone, but remarkably, Top Music and Intermusic have decided to issue them in the Super Audio CD format and the resulting Kiss Me Goodbye collection is highly comprehensive.

For technophiles, here are the specs for how the disc was made:

The Project re-mastered by Povee Chan
32Bits/192kHz High Resolution Mastering
SADiE DSD Digital Precision
Mastering Monitor: Almarro M1A
Monitor Amplifier: Octave Jubliee Preamp
Power System: Isoclean Power Conditioning System
Mastered with Black Rhodium Cable
Hybrid Stereo, Plays on all SACD and CD Players
Made in Germany by Sonopress

In the U.S. alone, that includes 12 Top 40 hits and 2 #1 hits. Track 5 is a classic, Track 7 also hugely successful and Tony Hatch was responsible for writing (or co-writing) and producing most of them. Track 12 is a Burt Bacharach/Hal David classic. All would seem to be popular and she still has many fans. The music holds up well and when you can hear it sound better in this edition, you get a whole new appreciation for the hard work done here.

The DSD 2.0 Stereo reveals new detail and even depth you have never heard in these songs before unless you have an exceptional vinyl copy and even then, I was surprised that recordings as old as 45 years old were sounding so good. The decision to skip a 5.1 or similar multi-channel mix was a good one and though you can hear the age of the recordings to some extent, it is better than compressing hiss or other items out of them. But it is Clark's singing voice that is ultimately revealed as more nuanced, empathetic and offering better phrasing than so many lesser copies of these songs drifting around would have you believe. She was a big singer for a reason and this SA-CD proves why. The PCM 2.0 Stereo CD tracks are not bad, but they cannot compete against the higher resolution of the DSD (Direct Stream Digital) signal.

As for other great hits of the 1960s on SA-CD, the tendency has been to keep them in DSD 2.0 Stereo and this has included the whole early catalog releases of The Rolling Stones, Bob Dylan and hits sets of The Zombies, Herman's Hermits and The Animals (many reviewed elsewhere on this site), so this release of Clark's key hits fits right in. Back in 1996 when Intermusic was issuing 24K Gold CDs with SuperBit Mapping, several live albums were issued, as well as Walk On By, a collection of 20 of Dionne Warwick's classic hits on her Scepter Records label. It is long out of print and hard to find, but remains the best CD ever issued of those classics. I hope Top Music and Intermusic can reissue that set as an SA-CD of the quality of this Clark disc and that we see many more such collections, as SA-CD is far from finished and still the ultimate audiophile format.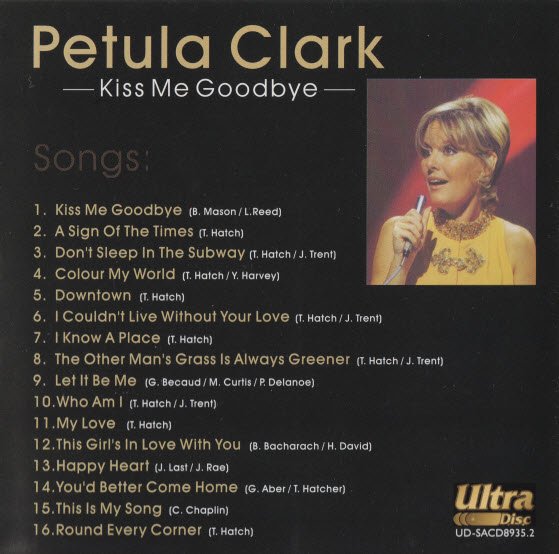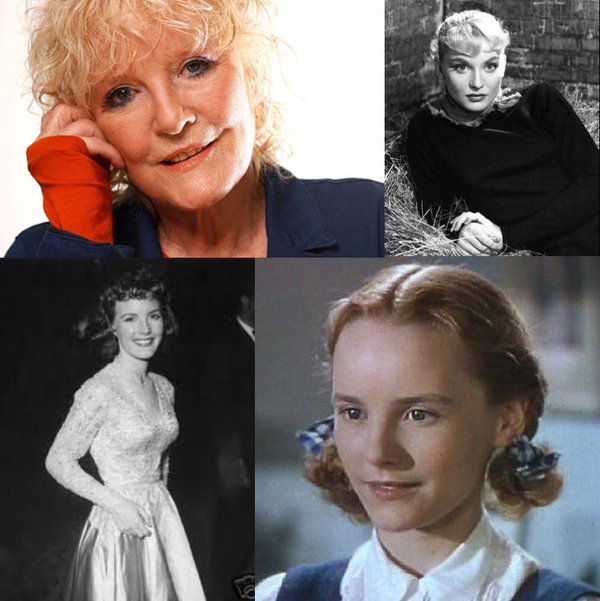 专辑曲目:
01. Kiss Me Goodbye 4:02
02. A Sign Of The Times 3:02
03. Don't Sleep In The Subway 3:01
04. Colour My World 2:58
05. Downtown 3:12
06. I Couldn't Live Without Your Love 3:03
07. I Know A Place 2:50
08. The Other Man's Grass Is Always Greener 2:59
09. Let It Be Me 2:30
10. Who Am I 2:26
11. My Love 2:49
12. This Girl's In Love With You 3:32
13. Happy Heart 3:31
14. You'd Better Come Home 2:59
15. This Is My Song 3:22
16. Round Every Corner 2:41
这里是其它用户补充的资源(我也要补充):
暂无补充资源