专辑英文名: The Next Day
专辑中文名: 明日
音乐风格: 摇滚
资源格式: FLAC
发行时间: 2013年03月12日
简介: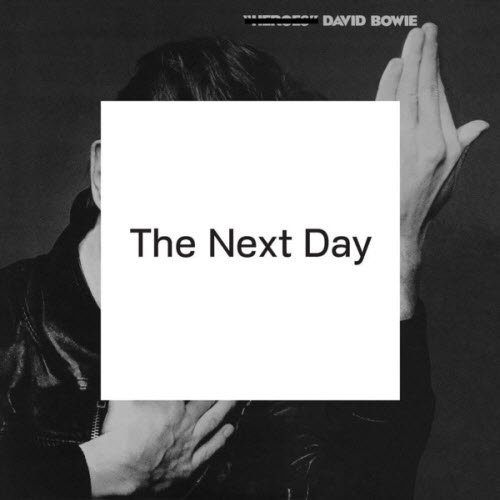 专辑介绍:

Pitchfork:以66岁的质感,彰显风格高雅、嗓音忧愁且契合年岁的新作

The Economist :令人捉摸不定的鲍伊,整张专辑充满向上的摇滚力道

◎ 睽违十年Glam Rock宗师,结合眾乐派大成,2013年再现摇滚变色龙精华之作
◎ 长期合作搭档Tony Visconti再度携手;豪华盘收录首支苍白极简之英国金榜Top6单曲〈Where Are We Now?〉及三首独佔新作
◎ 对应1977年经典专辑《Heroes》封面意象,英国知名平面设计师Jonathan Barnbrook操刀再现「古今柏林」为全辑视觉风格定调

他之所以不朽,是因为他给的梦是有机体,在你我身上衍生,而他是提供无限想像的太空母体。

1972,David Bowie制造出来的虚拟人物Ziggy Stardust,根本性改变了音乐统治的疆域,《大卫鲍伊与来自火星的人 The Rise And Fall Of Ziggy Stardust And The Spiders From Mars》以雌雄同体的太空摇滚乐手末日登陆地球,为孩童改造新世界,却又被其所杀,宛如宗教的诗篇,亦成为当时卫道者的在背芒刺,该张是摇滚史上最成功的专辑之一,解构了人体形貌,Bowie去芜存菁、极其俐落的狂暴美学,一刀划过人声杂沓,在伪善中给了人终极平静。

这只是刚开始,我们看到他非固定脉络地经营自己,从1969年的乡村摇滚、1971年《Hunky Dory》写下华丽摇滚的高标,之后自组多个乐团,创造多位虚拟人物、为经典小说《1984》啟发创做另张经典《Diamond Dogs》,他在1977年为柏林冷战所谱之歌〈Heroes〉成为跨世代少年的麦田之歌,歌词谱写:「We Can Be Heroes Just For One Day」,呼应2013年先发单曲〈Where Are We Now?〉中唱道:「The Moment You Know, You Know, You Know」,把世界唱进老朽,他那锋利的口吻仍纯真如昔,这张不改他多变路数,蓝调、爵士与民谣、庞克齐发,鏗鏘有力的Vocal游走各曲风,〈Dirty Boys〉小喇叭幽魂醉步,电吉他如荒野飆客,空扫世间狼藉。Bowie的歌声仍充满攻击力,〈The Stars (Are Out Tonight)〉,如剥落世道金粉一样,钢弦吉他狂风劲道中,Bowie的歌词如斯唯美憔悴,一曲冥王为生者跳的晚安舞,欢庆人类从醉生到梦死。

〈Love Is Lost〉噪音乐句中唱著人们贪新浮夸,粗猛颗粒咳出岁月的尘灰,警世意味浓厚,〈Where Are We Now?〉苍白极简的乐句,生途悠悠,哪里不是客居?这哲学层次,又将他拉到巨人的视野。如今的他从心所欲,各器乐如借风使刃,〈You Feel So Lonely You Could Die〉壮盛合声揭开序幕,美梦与神经质相互依存,肥美四溢的幽暗。整张以疾风剑客精準的慢,刺向时代的快速水肿的样貌。

大师回朝,以当年目光炯炯,把今日死水唱出惊涛骇浪,他曾似妖成魔,对抗世界将人标签化的层层罗网,如今,他从时代影子里走出新生,在暗水里捞月,如在浅塘边呼唤座头鲸,他哪是魔王?他竟是希望。


类型 欧美歌曲,摇滚/另类
发行月份 2013-03
週榜最佳名次 13(2013-03-16)

Audio CD (March 12, 2013)
Original Release Date: 2013
Number of Discs: 1
Label: Columbia
ASIN: B00AYHKIZ6

David Bowie: The Next Day
Similar Artists: David Bowie, David Bowie, David Bowie, David Bowie
Genre: David Bowie, David Bowie, David Bowie, David Bowie
Label: Columbia

Deciding to write music reviews was the worst decision I ever made. There is nothing more torturous to me than constantly thinking "how can I put this into words" while listening to new music. I can already see what will happen if I decide to (properly) write a review of this album, so instead, I am going to talk about something that is much more important. So if you have listened to this album, (most of you should have by now) you have surely formulated your own opinions and I hereby deem them worthy. There is no reason for you to hear my opinion.

We need to wipe our minds clear of this elitist system of pseudo intellectualism. I have read a lot of reviews in my day and they are all garbage. They all say the same exact thing, which is, "I have a really good taste in music, and that is why this music is blah, blah, blah. If we were really all that smart we would know the fact that music isn't meant to be put into words. Many critics feel they could bypass this aspect through skilled penmanship and a keen ear, but unfortunately, we were dead wrong.

Everyone hears music differently, so how can one sequence of notes be considered "better" than another. I have tried to rid my reviews of the hierarchical rating scale, but that has only slightly alleviated the problem. Who am I to tell you what music is good or bad? I don't have your brain, so I surely wouldn't know what makes it tick. Sure, on my short time on this earth I have listened to quite a lot of music, but lately I feel that that just makes me a pretentious snob rather than a higher authority on the topic. As a means towards putting a stop to this vile and rudimentary system of opinion-as-fact, I have decided to post a censored version of my album review which shall not influence your view on this album in any way.


引用
■David Bowie近日推出新专辑《The Next Day》。 法新社

 「摇滚变色龙」David Bowie睽违足足10年,近日终於推出新专辑,而且这隻回归之作前日更一举登上英国大碟榜的首位,是他近20年来首次。

 David Bowie的新专辑名为《The Next Day》,它一推出便得到相当好的反应。与他一同制作的Tony Visconti表示:「《The Next Day》是Bowie自10年前的专辑《Reality》后的首张最新作品,而他首次登榜首的作品是1993年的《Black Tie White Noise》。」此外,有乐评人表示David Bowie的《The Next Day》好可能是有史以来最好的「回归」专辑。

引用
28 of 31 people found the following review helpful
5.0 out of 5 stars ...art... March 13, 2013
By Scooter
Format:MP3 Music|Amazon Verified Purchase
I can totally understand how some people would not take to this album right off the bat. It is not "Pop". It is clearly not meant to be disposable, like so much of the top 40 stuff. This album is filled with layers. It is like a great painting that shows you something new each time you look at it. Its not like a billboard that you are meant to look at once, totally understand, then wait for it to be changed next week. For me, this album has all of the finesse and charm and grit of Bowie's career. It takes the listener on a journey. It uses lyrics to entice the listener to bring part of his or her life to the moment and then wraps it in the richness of the musical arrangement. Personally, I enjoy the mystery of this album. Sure, I listen to Pop stuff too, but it all fades so fast and becomes forgettable. I feel that this album will linger and be savored by those who are willing to dive in and enjoy it.
2 Comments |
Was this review helpful to you?
37 of 45 people found the following review helpful
5.0 out of 5 stars A very good David Bowie album March 12, 2013
By Sid Nuncius TOP 500 REVIEWER
Format:Audio CD
This is a very good David Bowie album, in my view. It's a great relief to say it, because when some of the gods of my youth have returned in...well...late middle age after a long absence the results have not always been very good, to say the least. Here, Bowie shows that he is still a major songwriting and performing talent and that he still has a genuine edge.

We have had a little time now to digest the track Where Are We Now? and to assess its true merit now that the "Blimey!" factor following its surprise release has worn off a bit. I still think that it's a very good song indeed. I did worry that some of the fragile, almost-out-of-tune vocal wasn't a deliberate effect but the voice of a man who can't quite sing as he used to, but - thank heavens - I was quite wrong. It is followed on the album by Valentine's Day, a track which wouldn't have been out of place on Aladdin Sane and which Bowie sings superbly, and there's plenty of other evidence here that he's still got it.

The songs seem to me to be vintage Bowie. There is the full gamut from singable, rocky tunes like Valentine's Day, through lovely tender songs like Where Are We Now? to the almost tuneless and weird-rhythmed If You Can See Me, with plenty in between. He certainly hasn't settled into a comfortable rut in middle age - If You Can See Me has joined my list of Almost Unlistenable Bowie Tracks and I'm delighted to see that he is still prepared to challenge and unsettle his audience even if personally I don't like the result.

The lyrics, of course, are complex, allusive and often elusive. As always, you can try to analyse what they "really" mean, but I've never found that a very productive way of approaching Bowie because I suspect that, as many poets have, he often puts together words for their sound or effect without them having any "true meaning." I love his lyrics and I often just enjoy the evocative sound of phrases like this in Dirty Boys: "When the sun goes down/And the die is cast..." and let my imagination do the rest. Similarly, in The Stars, we get things like, "There they are upon the stairs/Sexless and unaroused..." which makes little literal sense in the context but it's an amazingly arresting lyric which sparks off all sorts of mental images and thoughts - which is what good lyrics should do.

I really like this album. The production is excellent; it is varied and sensitive and shows every song off at its best. It will take a while before it is clear whether or not it is a true Bowie classic. My sense is that it's probably not quite a classic, but it's a very good album indeed and warmly recommended.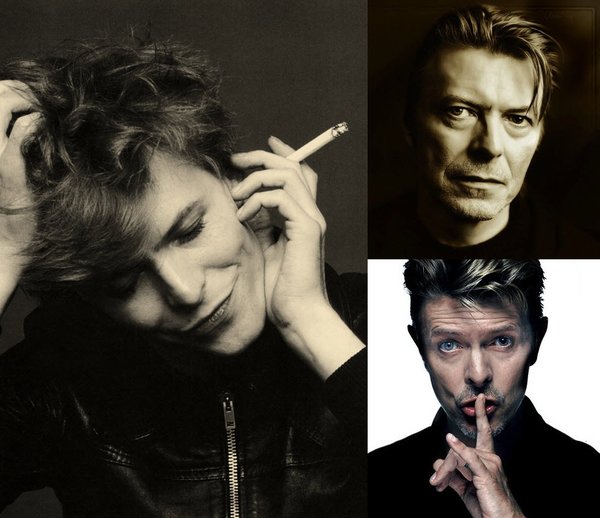 专辑曲目:
01. The Next Day
02. Dirty Boys
03. The Stars (Are Out Tonight)
04. Love Is Lost
05. Where Are We Now?
06. Valentine's Day
07. If You Can See Me
08. I'd Rather Be High
09. Boss Of Me
10. Dancing Out In Space
11. How Does The Grass Grow?
12. (You Will) Set The World On Fire
13. You Feel So Lonely You Could Die
14. Heat
15. So She (Bonus Track)
16. Plan (Bonus Track)
17. I'll Take You There (Bonus Track)
这里是其它用户补充的资源(我也要补充):
暂无补充资源