中文名: 报税软件
英文名: Intuit TurboTax Deluxe
资源格式: 压缩包
版本: 2012
发行时间: 2012年
简介: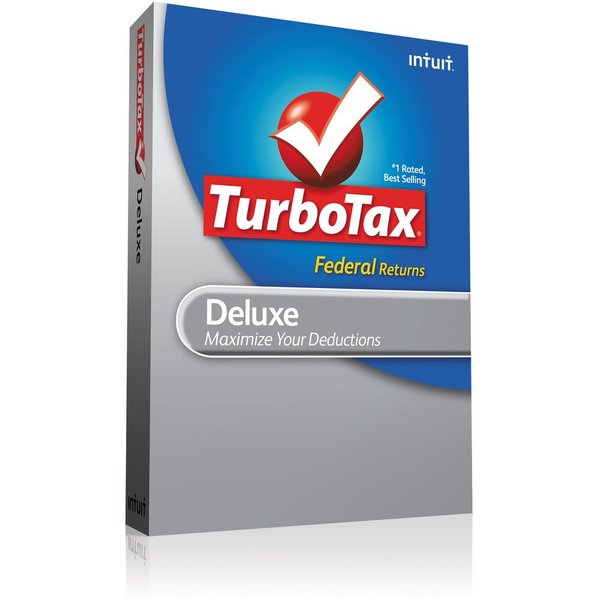 一款报税软体,提供了一步一步的嚮导,为投资、生意和租用财产的申报提供了帮助和建议。

TURBOTAX是一个财务方面的软件, 它为用户在投资, 计划和房地产方面提供了循序渐进的指导和帮助意见. 包括在股票, 证券资金等方面的报告, 业务或其他方面贬值时的意见和租赁报告方面的技巧.而且, 该软件提供了双重检查, 保证你的结果的正确性.


Minimum Requirements for Your Computer
Recommended Computer Hardware

Windows: Pentium 4 3 GHz or equivalent
Macintosh: PowerPC G5 2 GHz or Intel-based processor
Tablets: iPad or Android equivalent
Mobile Phone: iPhone 3G or Android equivalent
RAM: 512 MB
Monitor: 1024x768 or higher screen resolution
Internet Connection: High-Speed Connection

Minimum Operating Systems and Browsers
Windows
Windows 8

Firefox 3.5.x
Chrome 4.x
Safari 5.x
Microsoft Internet Explorer 10.x

Windows 7

Firefox 3.5.x
Chrome 4.x
Safari 5.x
Microsoft Internet Explorer 8.x

Windows Vista

Firefox 3.5.x
Chrome 4.x
Safari 5.x
Microsoft Internet Explorer 8.x

Windows 2003

Microsoft Internet Explorer 8.x

Windows XP SP2

Firefox 3.5.x
Chrome 4.x
Safari 5.x
Microsoft Internet Explorer 8.x

Mac
Mac OS X 10.7x (Lion)

Firefox 3.x
Chrome 4.x
Safari 5.x

Mac OS X 10.6x
(Snow Leopard)

Firefox 3.5x
Chrome 4.x
Safari 5.x

Mac OS X 10.5x (Leopard)

Firefox 3.5x
Chrome 4.x

Mac OS X 10.4.x (Tiger)

Firefox 3.5x

Mobile/Other
iOS 3.x

Safari

Android 2.x

Chromium default browser

Kindle Fire

Silk

Chromebook

Chrome

Other Software

Adobe Acrobat Reader 7.0
Adobe Flash 9.0 (not required)





资源更新列表


http://www.VeryCD.com/i/5190747/create/fol...postTime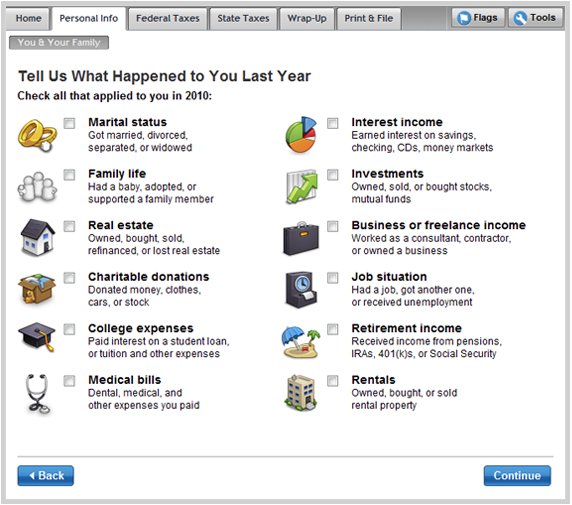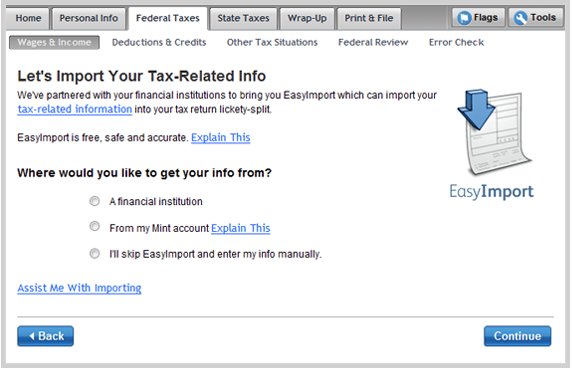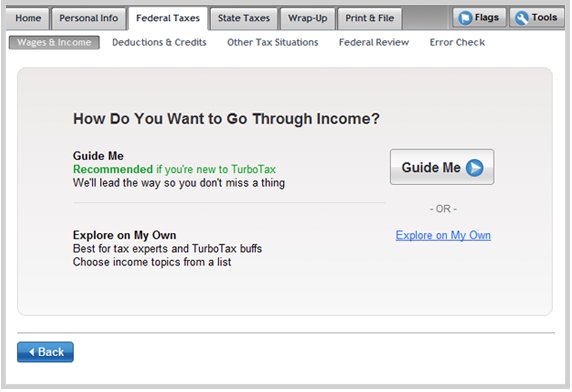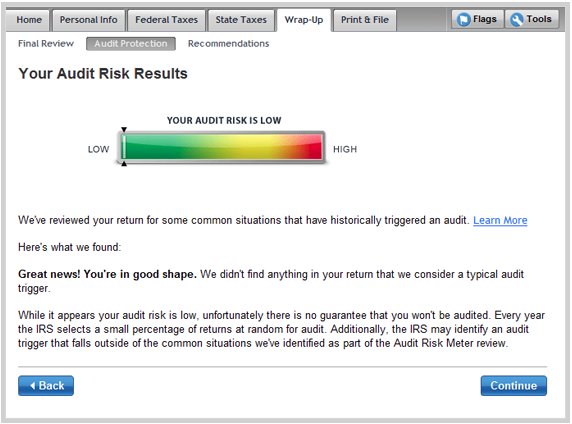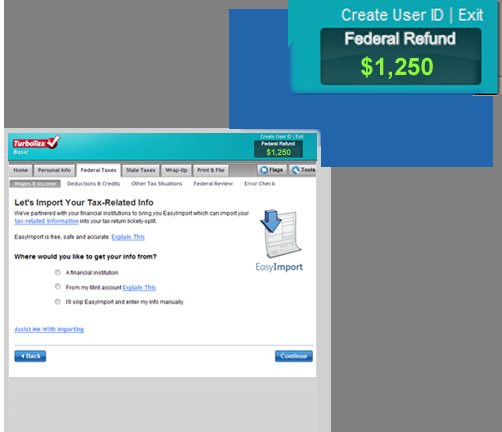 TurboTax Deluxe includes everything in Free Edition, plus additional features to help you find and maximize your deductions.

Maximize deductions Simple Questions to Maximize Your Tax Deductions — You'll be asked simple questions about your income, family situation and changes in your tax situation and credits. Then, based on your answers, TurboTax will search for more than 350 deductions and credits to get you the biggest tax refund—guaranteed.

See Deduction Opportunities as You Go — See which tax deductions you've taken. Which deductions you haven't. TurboTax can tell you how to qualify for just about any deduction, so you don't miss any opportunities to save.

Get the Maximum Deduction for Donations — ItsDeductible (included) helps you accurately value items you donate to charity–no more guessing. Plus, it tracks other donations such as cash, mileage and stocks, to help you get every charitable deduction you're entitled to.

Life Events Expert — Changed jobs? Got married? Bought a home? Had a baby? TurboTax guides you through common life changes, explains how the changes will impact your taxes, and tells you what you can deduct.

Get Guidance with Your Medical Expenses — TurboTax does all the math and tells you if you qualify to deduct your medical expenses for maximum tax savings.
Let's import your tax related info
We Do the Hard Work
for You

Easy Questions, Tailored to You — We ask questions in plain English and then put your answers on the right forms for you, including 1040EZ, 1040A, and 1040. TurboTax skips interview questions that don't apply to you, so you can finish your return faster.

Automatically Fill in W-2 and 1099 Info — Get your W-2 and 1099 data directly from over 400,000 participating employers and financial institutions. TurboTax automatically places it in the right tax forms. A brief summary lets you review and edit downloaded information if necessary.

Transfer Last Year's Tax Info — No retyping necessary. TurboTax fills in information from your previous year's return to help save time and increase accuracy. You'll be shown what you're importing and where it goes in your tax return.

Import Your Financial Data — Import information directly from ItsDeductible, so you can skip the cut and paste this year.

Continue at Your Own Pace — Save your progress. Do your taxes at your own pace, at any time of day.
Smart Check™
We Help You Make Sure Your Taxes Are Correct

Smart Check™ Scans for Mistakes — Before you file, TurboTax completes thousands of error checks on your tax return to help make sure it is accurate and you avoid triggering an audit.

Guaranteed Accurate Calculations — If you should get hit with an IRS or state penalty or interest due to a TurboTax calculation error, we'll pay you the penalty and interest.

Keep Up-to-Date with the Latest Tax Laws — With a single click you can check for updates each time you start to ensure your return includes the latest IRS and state tax forms. No more disruptions while you work on your return.
Guide me
Get Answers When You Need Them

Live Tax Answers — Get answers online from TurboTax experts and other TurboTax users in our Live Community. Plus, you'll have instant access to answers to commonly asked tax questions on every screen.

Straightforward Guidance & Advice — Find answers on any tax topic from anywhere within TurboTax. Get explanations of specific tax areas in plain English and helpful examples when you need them.

EasyGuide™ — Not sure how to answer a tax question? We'll guide you to the right answer, making your taxes even easier.

Your Tax Return, Explained for You — Get a summary of your return, including income, tax, credits and payments. You'll be provided with recommendations to help you get an even bigger refund next year.

FREE Technical Support — Got a software question? No problem! Get answers from a TurboTax expert via phone or live chat.
You're covered in case of an audit
You're Covered In Case of an Audit

Free Downloadable Audit Support — Get step-by-step guidance on everything you need to know and do if the IRS contacts you.

Audit Support Guarantee — Free one-on-one audit guidance year-round from an experienced tax expert.

Track Your Audit Risk — Audit Risk Meter™ checks your tax return for common audit triggers. Shows whether your risk is high or low. And provides tips to help you reduce your chance of an audit.

Also Available for Purchase: Audit Defense — Audit Defense provides full-service representation by a trained tax professional. You will never have to meet with the IRS, unless you want to.1
TurboTax Deluxe refund with Federal Efile
Get Your Tax Refund Faster with Included Federal Efile

See Your Tax Refund in Real Time — Watch your refund add up as you complete your tax return. Our Dual Refund Monitor constantly displays and updates both your federal and state refunds (or taxes due) as you complete your federal return.

Federal Efile Included — Efile your federal return to get the fastest refund possible. Free federal efile is included with TurboTax at no extra charge. If you're a returning user, we'll automatically transfer your efile information from your previous year's return to save you even more time.






代码
WwTIPPYwW at 2012-12-31 20:28 CET:
Comes with a free state download and the multi-state hack from last year works again this year.

blackandblue687 at 2013-01-04 01:28 CET:
HOW TO GET FREE EXTRA STATES (AS MANY AS YOU LIKE!)

1. Install App and select your free state and install it
2. Once TurboTax updates with free state close app
3. Run regedit to open registry
4. Go to RegKey HKEY_CURRENT_USER/Software
5. Delete the entire Intuit key
6. Close regedit
7. go to C:/Program Files/TurboTax/(your version)/Forms, and see if your state forms are there.

Windows 7 Go to C:/ProgramData/Intuit/TurboTax/TY11
Windows XP Go to C:/Documents and Settings/All Users/Application Data/Intuit/TurboTax/TY11

8. Delete files - 'Entitlement_TTWin.xml' & 'Price_S2012US1040PER.xml'
9. modify file in notepad - 'Entitlement_TTWin.ini' , so that all values = 0
10. Choose a new state and install it
11. Repeat process for additional states.

Thks DrC

这里是其它用户补充的资源(我也要补充):
暂无补充资源