中文名: 数字照片管理软件
英文名: Extensis Portfolio Server Enterprise
资源格式: 压缩包
版本: v10.2.0
发行时间: 2012年
简介: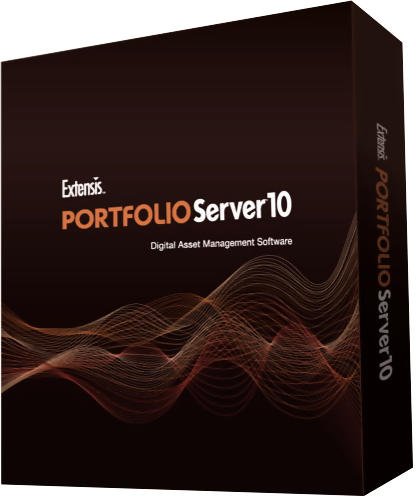 Extensis Portfolio数字照片管理软件。而Extensis Portfolio Server是配合使用的服务器。
Extensis Portfolio Server 帮助您集中、 分类,然后建立你详尽的图片库,用于快速搜索和简化的文件共享。这意味着无需更多的时间浪费在网络搜索、 浏览文件夹、 咨询的同事,和加载光盘。






资源更新列表


http://www.VeryCD.com/i/5190747/create/fol...postTime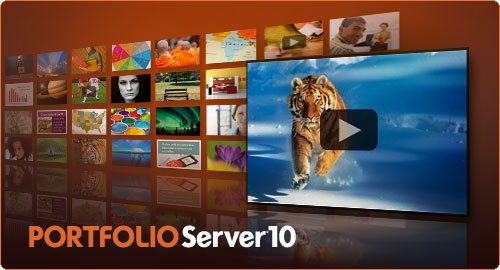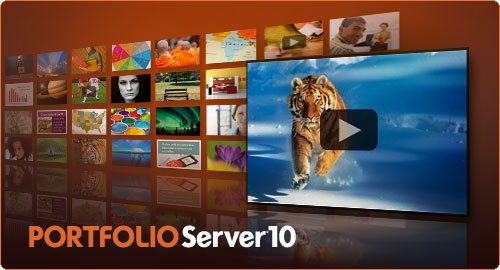 Dramatically change your organizational efficiency with a simple, innovative solution for managing digital assets. Portfolio Server 10 helps you finally centralize, categorize, and then visualize your extensive library for quick search and streamlined file sharing. Which means no more time wasted searching the network, browsing folders, consulting coworkers, and loading discs.

Find Files Fast
An asset is hardly an asset if you cant locate it. Portfolio Server includes web-based and desktop client applications that make finding your files a snap. Find digital files quickly and efficiently by searching a single location that immediately provides visual results. Preview images and play video files without downloading or opening another application no additional desktop software required.

Drag and Drop into Any Application
Drag and drop files from the Desktop Client into Mac® or Windows® applications or layouts, and quickly edit live files directly from the file server.

Share Files via the Web
Empower other people to find and use the right files by creating customized web portals with the optional NetPublish® add-on.

Organize and Collaborate
Organize files into galleries and folders, track important file details, and create custom fields suited to your workflow. Create and share Galleries and SmartGalleries (think Smart Playlist) for organization and collaboration. Use AutoSync to monitor folders on your fileserver and keep your catalog in sync with new files and changes.

Track Important File-Related Details
Use the included standards-based fields or create your own custom fields for products, usage, copyrights, projects, customers, location, expiration, etc. Manage keywords, descriptions, and other metadata in batch, or item by item, to enable future location and use of assets. Read and write metadata from, and to, files for sharing information between Portfolio Server and other applications like Adobe® Creative Suite ®, Lightroom®, Acrobat®, as well as Apple® Aperture and Microsoft® Office.

Batch Convert to Other Formats
Quickly get the right format for the job. Portfolio Servers media engine saves time by doing processing work for you. Media processing and conversions take place on Portfolio Server without slowing down your workstation.Rapidly batch convert files to JPEG, TIFF, and Adobe ® DNG® formats. Add commonly used conversion settings to the batch convert presets menu and provide fast access to files in the right format. Make PDF proof sheets for printing, sharing, and reviewing.

Turbo-charge Your Workflow
If speed is important, you need NetMediaMAX. Accelerate processing times, automate workflow steps, and convert to additional image and video file formats with the optional NetMediaMAX add-on.

Hit the Ground Running
DAM doesnt have to be painful. Youll have Portfolio Server set up within a matter of days not weeks or months (or even years!) - and youll start seeing time-savings almost immediately. In fact, the average Portfolio Server user saves 2.5 hours per week. Avoid hours of tagging and data entry work using Portfolio Servers automatic metadata capabilities. Add files to Portfolio Server simply by placing them into a folder, or have Portfolio watch an existing folder.

Dont Change the Way You Work
Portfolio Server works with your existing folders, file servers, and creative applications so you dont need to work differently. We can handle whatever you throw at us Portfolio Server supports all major image, video and document file formats and can literally catalog any type of file.



代码
Ü ß ß Ü
Ü ÜÜÛß ßÛÜÜ Ü
ÜßßÛÜ ÜÛß ÜÜßÛÛß ßÛÛßÜÜ ßÛÜ ÜÛßßÜ
Ü ÞÛÜß Ü ßß ÜÛÛß t h e c r a c k e r s o f ßÛÛÜ ßß Ü ßÜÛÝ Ü
ßÜ ÛÛÛÜ ß ÜÜÜß ÛÛÛ ÛÛÛ ßÜÜÜ ß ÜÛÛÛ Üß
ß ÜÜ ßßßÜßÛÛÛß ÛÛÛ ÜÜÜ ÜÜÜ ÜÜÜ ÜÜÜÜ ÜÜÜ ÛÛÛ ßÛÛÛßÜßßß ÜÜ ß
ÛÛÛ ßÛß ÛÛÛ ÜÛÛ²²ÛÛÜ ÜÛÛÛ²ÛÛÜ ÛÛÛÛ²ÛÛÜ ÞÛ²²ÛÛÛ²ÛÝ ÛÛÛ ßÛß ÛÛÛ
ÛÛÛ ß ÛÛÛ ÛÛ²ÛßßÛÛÛÝÛ²ÛÛßßÛÛ²ÛÞÛ²ÛßÛÛÛÝ ²²ÛÛßÛÛßß ÛÛÛ ß ÛÛÛ
ÛÛÛ ÛÛÛ ÞÛÛÛÝ Û²ÛÞÛÛÛÝ ÞÛÛ ÛÛÛÝ Û²Û ÞÛÛÝ ÛÛÛ ÛÛÛ
ÛÛÛÛÛ ÞÛ²Û ÞÛÛßÞÛÛÛ ÛÛÛÝÛÛÛ ÜÛÛÛÝÛÛ²ÛÜÜÜ ÛÛÛÛÛ
ÛÛÛ ÛÛÛÝ Û²ÛÝ ÞÛ² Þ²ÛÛÛ²Ûß ÞÛÛÛÛÛÛÝ ÛÛÛ
ÜÛÜÜÜÛÜ ÞÛÛÛ ÛÛÜÞÛÛÛ ÛÛÛÝÛÛÛßßÛÛÛ ²ÛÛ²ßßß ÜÛÜÜÜÛÜ
[rAD!s] ÛÛÛßß ßßÜ Û²ÛÝ ÞÛÛÝÛÛÛÝ Þ²Û Û²Û Û²ÛÝÞÛÛÛÝÜÜ Üßß ßßÛÛÛ
ÛÛß ÞÛ²ÛÛÜÛ²ÛÝÞÛ²ÛÛÜÛÛÛÝ ÛÛÛ ÞÛÛÛ Û²ÛÛÛ²ÛÜ ßÛÛ
²ÛÛÜ ßÛÛÛ²ÛÛß ßÛÛÛ²²Ûß ÞÛ²ÛÝ ÞÛ²ÝÞ²ÛÛ²ÛÛÛÛÝ Ü²Û²
ß²²Û ßßß ßßß ßßßßß ßßß ßßßßß Û²Ûß
²Ý Ü ßÛÝ ÞÛß Ü Þ²
ÞÝ Û ÛÝ p r e s e n t t h e 2 0 k - c o l l e c t i o n ÞÛ Û ÞÝ
² ² þßß ßßþ ² ²
ÞÝ ÛÝ Extensis Portfolio Server Enterprise v10.2.0 *INCL.KEYMAKER* ÞÛ Þ
Þ ÞÛ Þ
þ ÞÛ ÛÝ þ
ÛÝ ÞÛ
ÞÛ Cracked by....: symmetry Release-Name..: CR-SZG01.ZIP ÛÝ
ÛÛ Supplied......: CORE Release-Date..: 2012/10/13 ÛÛ
ÛÛÝ Packaged......: CORE Release-Type..: Util ÛÛ
Û²Ý Protection....: Serial OS............: Windows Þ²Û
ÞÛÛ Crack/SN......: Keymaker Language......: English ÛÛÝ
ÞÛÛÝ Rating........: [You decide!] Disks.........: 55 ÛÛÝ
ÞÛÛ ÛÛÝ
Û²Û Û²Û
ÛÛÛ ßÛÜ ÜßßßÜ ÜÛß ÛÛÛ
ÛÛÛÜ ßÜ ÜÛ²ßÜÜß ßÜÜß²ÛÜ Üß ÜÛÛÛ
þ ßÛ²ÛÜÜ ßßÜÜ Üßß ßÜ Üß ßßÜ ÜÜßß ÜÜÛ²Ûß þ
ßÜÜ ßßÛÛÛÛÛÜ ßÜ Þ ßÜÜ Üß ßÜ ÜÜß Üß ÜÛÛÛÛÛßß ÜÜß
ßßÛÜÜÜ ßÛ²ÛÛ Û ß ßßÛÜ ÜÛßß ß Û ÛÛ²Ûß ÜÜÜÛßß
Ü ßßÛÛß ßÛ þß Üßß Þ°² ²°Ý ßßÜ ßþ Ûß ßÛÛßß Ü
Üþ Ü Ü ÞÝ ±±Ý Þ±± ÞÝ Ü Ü þÜ
ÛÝ ß ²ÜÜß ßÜÜ ßÜÜ ²²Û Û²² ÜÜß Üßß ßÜܲ ß ÞÛ
Þ²ÛÜܱ ÜÜÜÛÛß ß Üܲ²ß ß²²ÜÜ ß ßÛÛÜÜÜ ±ÜÜÛ²Ý
ß²Û²ÛÛÛÛ²²Û ÜÛ²ß ß²ÛÜ Û²²ÛÛÛÛÛ²Û²ß
ßßßßß °Ûß ßÛ° ßßßßßßß
°Û ÜßßÜ ÜßßÜ Û
ÞÝ°²ß ÞÝ ÞÝ ß²°Þ
ßÜ Üß ßÜ Üß
ßß ßß
Üþ þÜ ÜÜß Üß²Ü
ܲßÜ ßÜÜ ÛÝ ß ²ÜÜß ßÜܲ ß ÞÛ Üßß ÜÜÜ Û
Û ÜÜÜ ßßÜ Þ²ÛÜܱ ÜÜÜÛÛß ßÛÛÜÜÜ ±ÜÜÛ²Ý ÞÝ Ü²° ßßÜÜ
ÜÜßß °²Ü ÞÝ ß²Û²ÛÛÛÛ²²Û Û²²ÛÛÛÛÛ²Û²ß ßÜ ß ß Ü ßÜ
Üß Ü ß ß Üß ßßßßß ßßßßßßß ßß²° Ûß ÞÛ
ÛÝ ßÛ °²ßß þß ²Ý
Þ² ßþ ..: DESCRiPTiON :.. ²Ý
Û² ²Û
Û² ²Û
² Dramatically change your organizational efficiency with a simple, ²Û
² innovative solution for managing digital assets. Portfolio Server ²Û
² 10 helps you finally centralize, categorize, and then visualize ²Û
² your extensive library for quick search and streamlined file ²Û
² sharing. Which means no more time wasted searching the network, ²Û
² browsing folders, consulting coworkers, and loading discs. ²Û
² ²Û
² http://www.extensis.com/ ²Û
Û² ²Û
Þ²ÝÜ ÜÞ²Ý
ß°ß ß°ß
þß ßþ
ßÜ ÜÜ Ü Ü ÜÜ Üß
ß Ü þ Üßß ß ß±ß ß±ß ß ßßÜ þ Ü ß
ÞÝ ß Ü Ü Ü Ü ß ÞÝ
ܲßÜ ßÜÜ ßþ Ü þß ßþ Ü þß ÜÜß Üß²Ü
Û ÜÜÜ ßßÜ Üßß ÜÜÜ Û
ÜÜßß °²Ü ÞÝ ÞÝ Ü²° ßßÜÜ
Üß Ü ß ß Üß ßÜ ß ß Ü ßÜ
ÛÝ ßÛ °²ßß ..: iNSTALL/REGiSTER NOTES :.. ßß²° Ûß ÞÛ
Þ² ßþ þß ²Ý
Û² ²Û
Û² ²Û
² Use our keymaker to register the application. ²Û
² ²Û
² note: You must register a Pro license before you can register ²Û
² either the Enterprise or NetMediaMAX packs. NetPublish can be ²Û
² licensed through the desktop client. More details and downloads ²Û
² can be found at the link below. ²Û
² ²Û
² http://www.extensis.com/portfolio-server-10/download-professional/ ²Û
² ²Û
Û² ²Û
Û² ²Û
Û² ²Û
Û² Thanks for choosing ²Û
Û² (C)hallenge (O)f (R)everse (E)ngineering! ²Û
Û² ²Û
Û² ²Û
ÞÛ² ²ÛÝ
ÞÛ² Üþ þÜ ÜÜß Ü߲ܲÛÝ
ßÜ ßÜÜ ÛÝ ß ²ÜÜß ßÜܲ ß ÞÛ Üßß ÜÜÜ
ÜÜÜ ßßÜ Þ²ÛÜܱ ÜÜÜÛÛß ßÛÛÜÜÜ ±ÜÜÛ²Ý ÞÝ Ü²° ßßÜÜ
ÜÜßß °²Ü ÞÝ ß²Û²ÛÛÛÛ²²Û Û²²ÛÛÛÛÛ²Û²ß ßÜ ß ß Ü ßÜ
Üß Ü ß ß Üß ßßßßß ßßßßßßß ßß²° Ûß ÞÛ
ÛÝ ßÛ °²ßß þß ²Ý
ÜÜ Ü ..: CORE NEWS AND iNFOS :.. Ü ÜÜ
ÜÛÛÛÛ ßÜ Üß ÛÛÛÛÜ
ÞÛÛ²ÛÛÝ ÞÝ ÞÝ ÞÛÛ²ÛÛÝ
ÛÛ²ÛÛÛ Û - not available - Û ÛÛÛ²ÛÛ
Þ²Û²ÛÝ Üß ßÜ ÞÛ²Û²Ý
Û²ÛÛ ÞÝ ÞÝ ÛÛ²Û
ÞÛ²Ý ßÜÜ ÜÜß Þ²ÛÝ
ÛÛÝ ßÜ Üß ÞÛÛ
ßÛ ÞÝ ÞÝ Ûß
² Üß ßÜ ²
ÜÛß ßÛÜ
Üßß ßßÜ
Üß ßÜ
ÜÛÝ ÞÛÜ
²ÛÝ ÛÛ²
ÞÛÛ ÞÛÝ
ÛÛ ÛÛ
ÛÛ ÛÛ
ÛÛ ÛÛ
²ÛÛ ÛÛ
ÞÛÛÝ þßÜ Üßþ ÞÛÝ
Û²ÛÜ ÞÝ ÞÝ ÜÛ²
ßÛÛÛÛÜÜ ÜÜÜÜÛß ßÛÜÜÜÜ ÜÜÛÛÛÛ
ÛÛÛÛ²ÛÛÛÛÛßß ßßÛÛÛÛÛ²ÛÛÛÛ
Þ²Û ßßß ßßß Û²Ý
ÞÛÝ ÞÛÝ
ÞÛÝ ÞÛÝ
Û² ²Û
ÞÛÝ ÞÛÝ
Û² ²Û
ÞÛÝ ÞÛÝ
Û² ²Û
ÛÝ ÛÛ
ÛÛ ÞÛÝ
ÞÛÝ ÞÛÝ
Þ²Ý Þ²Ý
ÛÛ Ü ßþ þß Ü ÛÛ
Þ²Ý þ ß ß þ Þ²Ý
ÛÛ ÜÛßßÜÜ Ü ß ß ß ß Ü ÜÜßßÛÜ ÛÛ
Þ²ÝÜßß ßÛÜ ß²ß ß²ß ÜÛß ßßÜÞ²Ý
ÛÛ ß ß ÛÛ
ÛÛÛ ÛÛÛ
²ÛÛ ÛÛ²
ÞÛÛÝ ÞÛÛÝ
²ÛÛ ÛÛ²
ÛÛ² ²ÛÛ
²ÛÛ Û²Û
ÛÛÛ ÛÛÛ
ÛÛÛ ÛÛÛ
ÛÛ ÛÛ
ÞÝ ÞÝ
Û ÜÜÜ ÜÜÜ Û
Û Üßß ßßÜ lAYOUt & hEADER bY. [rAD!s] Üßß ßßÜ Û
ßÜ ßÜ Û nfO UPdATED ON [2012/01/13] Û Üß Üß
ßßÜÜÜ ÜÜÜß Ü (c) C.O.R.E. 2 0 1 2 Ü ßÜÜÜ ÜÜÜßß
ßßßßß ßßßßß
ú CRC A5E4:B377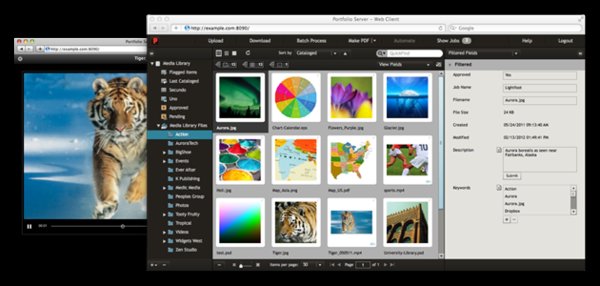 这里是其它用户补充的资源(我也要补充):
暂无补充资源