中文名: 系统优化工具
英文名: Glary Utilities PRO
资源格式: 压缩包
版本: v2.49.0.1600
发行时间: 2012年
简介: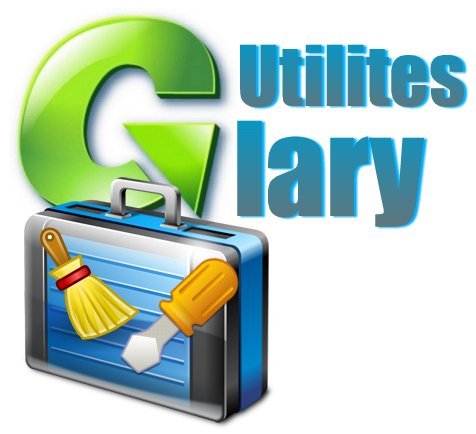 软件类型:系统工具-系统增强
软件性质:免费软件
操作系统:windows
应用平台:Windows 7, 2000, XP, and Vista. 32/64bit version
问题反馈:http://www.glaryutilities.com/contact.html
网站链接:http://www.glarysoft.com/products/utilities/glary-utilities-pro/
软件介绍:

Glary Utilities 是一系列系统工具集合,能够修理、加速、增强和保护你的PC机。它允许你清理系统垃圾文件,无效的注册表键值,上网记录等。你也可以管理和删除IE插件,分析磁盘空间使用情况,查找重复文件。另外,Glary Utilities 还能优化内存,查找、修理或删除快捷方式,管理windows启动程序,卸载软件,安全删除文件,查找空目录等。




引用
ed2k:
//|file|Glary.Utilities.PRO.v2.49.0.1600-LAXiTY.zip|6529260|DCA83D9D243D2163DE7D29E63EA67822|h=DQVPSPAZMKYUYVZ67BODFFGSBM6I376M|/

资源更新列表
http://www.VeryCD.com/i/5190747/create/fol...postTime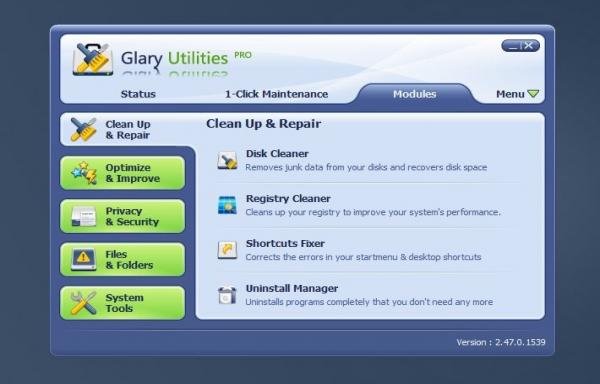 Glary Utilities Pro offers numerous powerful and easy-to-use system tools and utilities to fix, speed up, maintain and protect your PC. It allows you to clean common system junk files, as well as invalid registry entries and Internet traces. You can manage and delete browser add-ons, analyze disk space usage and find duplicate files. You can also view and manage installed shell extensions, encrypt your files from unauthorized access and use, split large files into smaller manageable files and then rejoin them. Furthermore, Glary Utilities includes the options to optimize memory, find, fix, or remove broken Windows shortcuts, manage the programs that start at Windows startup and uninstall software. Other features include secure file deletion, an Empty Folder finder and more.
Features:
Automatic care in background
Optimize, clean and boost the speed of your Windows.
Protect your privacy and security.
Block spyware, trojans, adware, etc.
Fix certain application errors.
Simple, fast and User friendly interface
Much much more powerful utilities
代码
°
þßÛÛ²ÜÜ ßÛÛÛÛÛÜÜÜÜ þßÛÛßÜÜ ÜÜßÛÛßþ ÛÛÜ ßÛÛÜÜ °° þÜÜ Üܲ²Ûßþ
ÛÛÛ²² ° Û²ÛÜßß²ÛÛÛÜ Û°°²Û Û²°°² ÛÜÜ ßß Û²²ÛÛ °°±²°° ÞÛ²ÛÜ ÛÛ²²Û
ÛÛ²²ÛÛ °° Û²²ÛÛ ÛÛ²²ÛÝÞ±±²Ý ÞÛ±±²Ý Þ²²Û²ÛÜ Û²²Û °± °Þ²²ÛÝ Þ²ßßÛÝ
ÛßßÛ² °°±²°°ßßß Û²ßß² Û²Û ° Û²²ÛÛ Û²ßß²² ÛßÛÜÜÛÛß ° °° Û²ÛßÜÜÜÛ°°²Û
ÛÛ°°ÛÛ °°ÜÜþÞÛ²²ÛÜÜÛ°°ÛÝÞÛ²²ÜÛ²Ûßß ° ÞÛ°°ÛÛÛ°°Ûßß ÜÜþ ÜÛ²²ÛÛßßßßÛ±±ÛÝ
Û±±²Û ÜÛÛ²ÝÞ²ß ßßßÛ±±Û² ÛÛß ßÛ²²ÛÜ Û²±±Û Û±±Û ÜÛ²²Ý ß ÜÜÜÜ Û²²²Û
ÛÛ²²ÛÛ ÛÛ²²ÝÞ²Ý °±° Û²²ÛÝÞ²Ý ° ÞÛßß²Û Û²²ÛÛÛÛ²²ÛÝ Þ²²ÛÝ ÞÛ²²ÛÝ Þ²²²ÛÝ
ßÛ²²ÛÜÜßÛ²Û Û² ° Þ²²ÛÛ ÛÛ °±° Û°°²ÛÝÛÛ²Û ßÛÛ²²ÜÜßÛ²Û Û²ÛßÜÜܲ²ÛÛÛß
ßÜÜ ßßßßÛÛÛÛÛÜßÛÜÜÜÛ²Ûß Þ²²Ý °° Û±±²Û Û²ÛÛÛ ÜÜ ßßßß²²ÛÛÛÜ ßÛ²²²Ûßßß ÜÜß
ßßß²ÜÜÜÜÜÜ ß ²ÜÜÜÜÜÜÜÜ ßÛ ° Þ²²ÛÛß ÜÜ ßß ² ßßß²ÜÜÜÜÜÜ ß ÜÜÜÜÜܲßß
± ° ß Û²ßß ° ° ±
° ß °
ß þÜ Üþ ß
Þ²Ü ÜÜܲÛÛÛ²Ü tEAM LAXiTY ܲÛÛÛ²ÜÜÜ Ü²Ý
ܲ²ß ÜÛ²ßßß ß²²ß pROUDLY pRESENTS: ß²²ß ßßßÛ²Ü ß²²Ü
ÜÛ²²ß Üß þßß ßßþ ßÜ ß²²ÛÜ
Û²²Û ² ² Û²²Û
ÛÛ²Û ± Glary.Utilities.PRO.v2.49.0.1600 ± Û²ÛÛ
Û ßÛ ° (c) Glarysoft ° Ûß Û
Û°°Û Û°°Û
Û°°Û URL ........: http://www.glarysoft.com Û°°Û
Û°°Û Û°°Û
Û°°Û Supplier ...: TEAM LAXiTY Soft Type ...: APP [X] Û°°Û
Û°°Û Packager ...: TEAM LAXiTY GAME [ ] Û°°Û
Û°°Û Cracker ....: TEAM LAXiTY OTHER [ ] Û°°Û
Û°°Û Rel. date ..: 22.10.12 Û°°Û
Û°°Û Û°°Û
Û±±Û ° Rape Solution: Keygen [ ] Serial [X] RegKey [ ] ° Û±±Û
Û²²ÛÝ Crack [ ] Other [ ] ÞÛ²²Û
ÛÛÛÛÛÜ ÜÛÛÛÛÛ
ÜÛÛß ß ß ßÛÛÜ
ßÛß ²²±±°° °°±±²² ßÛß
ß þÜ °° °° Üþ ß
Þ²Ü ° ÜÜܲÛÛÛ²Ü Ü²ÛÛÛ²ÜÜÜ ° ܲÝ
ܲ²ß ÜÛ²ßßß ß²²ß R E L E A S E . N O T E S ß²²ß ßßß²ÛÜ ß²²Ü
ÜÛ²²ß Üß þßß ßßþ ßÜ ß²²ÛÜ
Û²²Û ² ² Û²²Û
ÛÛ²Û ± ± Û²ÛÛ
Û ßÛ ° ° Ûß Û
Û°°Û Glary Utilities Pro offers numerous powerful and Û°°Û
Û°°Û easy-to-use system tools and utilities to fix, speed up, Û°°Û
Û°°Û maintain and protect your PC. It allows you to clean common Û°°Û
Û°°Û system junk files, as well as invalid registry entries and Û°°Û
Û°°Û Internet traces. You can manage and delete browser add-ons, Û°°Û
Û°°Û analyze disk space usage and find duplicate files. You can Û°°Û
Û°°Û also view and manage installed shell extensions, encrypt Û°°Û
Û°°Û your files from unauthorized access and use, split large Û°°Û
Û°°Û files into smaller manageable files and then rejoin them. Û°°Û
Û°°Û Furthermore, Glary Utilities includes the options to Û°°Û
Û°°Û optimize memory, find, fix, or remove broken Windows Û°°Û
Û°°Û shortcuts, manage the programs that start at Windows Û°°Û
Û°°Û startup and uninstall software. Other features include Û°°Û
Û°°Û secure file deletion, an Empty Folder finder and more. Û°°Û
Û°°Û Û°°Û
Û±±Û ° ° Û±±Û
Û²²ÛÝ ÞÛ²²Û
ßÛÛÛÛÜ ÜÛÛÛÛß
ßÛÛÛÛÜ ÜÛÛÛÛß
ÜÛÛß ß ß ßÛÛÜ
ßÛß ²²±±°° °°±±²² ßÛß
ß þÜ °° °° Üþ ß
Þ²Ü ° ÜÜܲÛÛÛ²Ü Ü²ÛÛÛ²ÜÜÜ ° ܲÝ
ܲ²ß ÜÛ²ßßß ß²²ß i N S T A L L . N O T E S ß²²ß ßßß²ÛÜ ß²²Ü
ÜÛ²²ß Üß þßß ßßþ ßÜ ß²²ÛÜ
Û²²Û ² ² Û²²Û
ÛÛ²Û ± ± Û²ÛÛ
Û ßÛ ° ° Ûß Û
Û°°Û use the included serial to register Û°°Û
Û°°Û Û°°Û
Û±±Û ° ° Û±±Û
Û²²ÛÝ ÞÛ²²Û
ßÛÛÛÛÜ ÜÛÛÛÛß
ßÛÛÛÛÜ ÜÛÛÛÛß
ÜÛÛß ß ß ßÛÛÜ
ßÛß ²²±±°° °°±±²² ßÛß
ß þÜ °° °° Üþ ß
Þ²Ü ° ÜÜܲÛÛÛ²Ü Ü²ÛÛÛ²ÜÜÜ ° ܲÝ
ܲ²ß ÜÛ²ßßß ß²²ß A P P L Y . i N F O ß²²ß ßßß²ÛÜ ß²²Ü
ÜÛ²²ß Üß þßß ßßþ ßÜ ß²²ÛÜ
Û°°Û ° ° Û°°Û
Û±±Û ° *** CLOSED *** ° Û±±Û
ßÛ²²ÛÜ ÜÛ²²Ûß
ßÛ²²²Ü ܲ²²Ûß
ÜÛ²²Ûß TEAM LAXiTY ßÛ²²ÛÜ
ÜÛ°°Ûß ravishing since 1998 ßÛ°°ÛÜ
ßÛ±±ÛÜ ÜÛ±±Ûß
ßÛ²²ÛÜ ° ° ° ° ° ÜÛ²²Ûß
ßßÛ²ÛÜ ßÜ ²Û ÜßßÛ² ²² Û² ßß ²Û ²Û Û² Üß ÜÛ²Ûßß
ß²²Û ß±±° °°±±Û ÜÜÛ± ßÜÜß ²Û ±Ûßß ßßßÛ±±°° °±²ß Û²²ß
Þ²ß (asc) mx °Û ²Û ²² Û° ܲ ²Ü ±Û °Û ²Û ²² Û° ß²Ý
Ü þß ßß± ßßß ß± ßß °ß ßß± ßßß ßþ Ü
° ° °
LXTCRC:141147:1888
这里是其它用户补充的资源(我也要补充):
暂无补充资源