中文名: 桌面计时软件
英文名: Multi-Timer Ultimate
资源格式: 压缩包
版本: v3.10
发行时间: 2012年
简介: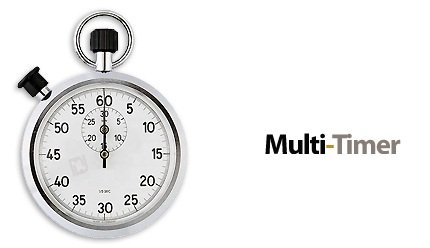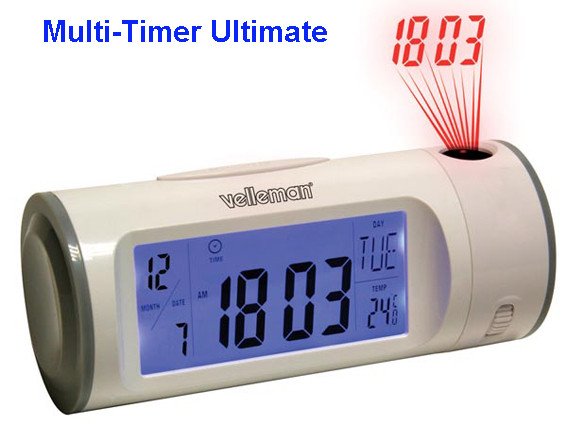 软件类型:软件>应用软件
软件性质:破解软件
操作系统:Windows
应用平台:Windows 7 / Vista / XP (32/64)
问题反馈: http://www.programming.de/contact.php
网站链接:http://www.programming.de/multitimer.php
软件介绍:


  Multi Timer提供了使用者正着数的码表,或是倒数计时的定时器,配合上多组的计时功能设定,让您在应付特殊计时需要时,不再需要因为搞错了时间而手忙脚乱。







引用
ed2k:
//|file|Multi-Timer.Ultimate.v3.10-CRD.zip
|2665700|E391792EDECA5D5D2BCF2FD3FAD68480
|h=WBTQ2DFTOW6M7NLKIRU5SKL4FWHNCP7X|/

资源更新列表
http://www.VeryCD.com/i/5190747/create/fol...postTime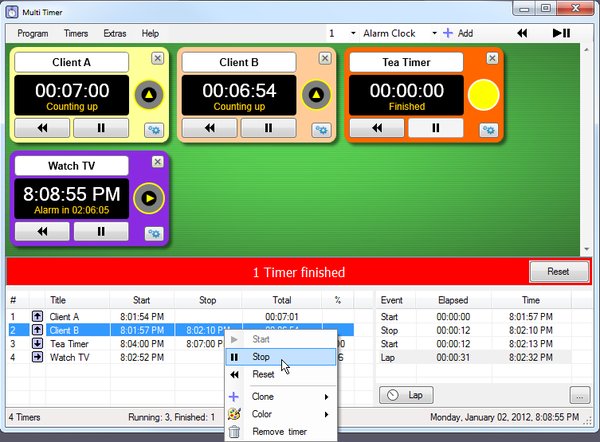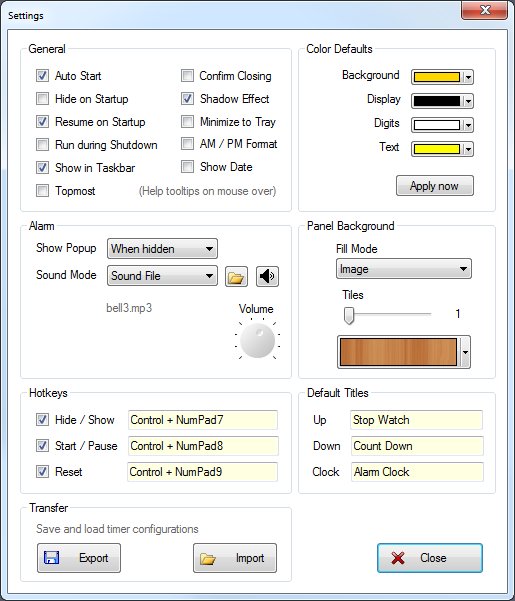 If you are looking for an advanced, versatile, powerful, easy-to-use and accurate timer program for Windows, you have found it!
Multi-Timer Ultimate is designed to meet the requirements of even the most demanding users, in a private, professional or scientific environment.
Unique Features
Unlimited number of Stop Watch / Count Down / Alarm Clock timer controls in a flow layout interface
Printable and exportable (loggable) timer list, which can also be used to control the timers, single or in groups
Cloning function (create identical copies of a timer), drag- and drop support
Auto-resume and "run during shutdown" functions, to meet any possible timing demand
Features
Virtually unlimited number of timers in a clear and neat flow layout interface (add 1, 5 or 10 timers at once)
Timers can work as a Stop Watch, as a Count Down timer or as an Alarm Clock
Three different timer layout / design styles (classic, modern, small)
Count down from up to 100 hours or up to 100 days or set a target time (and date, optionally)
Drag and Drop support - timers can be moved and rearranged within the array by drag & drop
Control the timers from a connected (sortable / printable / Excel spread sheet exportable) list view
The list shows start time, stop time, total elapsed time and percentage of elapsed time
List columns are sortable (click headers) and the timers in the main interface are sorted accordingly
The list can be used to control the timers (via context menu) single or in groups
Timers can be paused and resumed later, even after a program shutdown
Optional Auto-Resume on program start - launches every timer which has been interrupted
Timers can optionally run during shutdown time (by default they pause during shutdown)
Cloning function: you can create clones (identical copies) of a specific timer
Alarms can go off daily, at a specified date or weekly (on specified days of the week)
Background color (for each timer separately or for selected groups of timers) and display colors can be changed
Changeable wallpaper (solid / gradient or background image) for the window background
Timers can be started, stopped and reset single / all timers / a selected group Additional exportable (Excel compatible) / printable list for in-between stop (pause) / start / lap events (in Stop Watch mode)
Hidden (system tray) mode
Global hotkeys to start / stop / reset timers and to hide / show the program window
Export / Import function to save and restore or to transfer timer configurations
Timers have a short title and an unlimited text field for notes in the extended settings
Select 12 hour / 24 hour (military time) display
Optional sound signal on alarm - plays any sound file in wav, mp3 or wma format
Speaking function (can speak the timer title, when the alarm fires)
Scientific-use accuracy. Multi Timer features a display accuracy of 1/10 second, but a calculation accuracy of better than 1/100,000 (10-6) seconds, even on interrupted use.
Time spans are calculated from the start time and the current time, for highest possible accuracy
Easy to use and to configure: You probably won't need the help files at all - all the bells and whistles if you like, but still intuitive and simple! It's not only a tool - it's also a toy!
Runs on Windows 7 / Vista 32/64 bit
Excellent program stablilty and accuracy.
Check out the fully functional Trial Version for 15 days - and if you like it, buy a key! One license is valid for every computer you (only you) are using. No subscription. Free updates for life!
代码
ÜÜ
ßßÜ
Û
ÞÛ
REAL LEGENDS NEVER DIE! ÜÛÛÛ
ÜÜÜÛßß ÜÜÛßÛÛÛÝ
ÜÛÛÛß ÜÜÜÛÛßÛÛÛÛÛÛÝ
ÛÛ²Û ÜÜÜÜÜÛÛÛßßßßÜÜÛÛÛÛÛÛÛ²Ý
ÞÛ²ÞÝ ° ÜÜÛÛÛßßß°°°Üܲ²ÛÛÛÛÛÛÛÛÛÛ²²
ÛÛÛ°ÛÜ ÜÜ ÜÜÛÛßß °°°±±²²²²ÛÛÛÛÛÛÛÛÛÛ²²²
ÞÛÛÛ±ßÛÜÜ ÜÛß °ÜÛÛÛß°°°±±±²²²²ÛÛÛÛÛÛÛÛÛÛÛÛ²²±ß
ÛÛÛÛ²²ÜÜßßßÛÜÜÜ ÜßßÛÜÜ ÜÜÛÛß °°±±²²ÛÛÛÛÛÛÛÛÛÛÛÛÛÛÛ²±±±
Û²ÛÛÛÛÛÛÛ°°±ÛßÛÛÛÜÜÜ ÞÜßßÜÜßÛÛÛÛÛ °°±±²²²ÛÛÛÛÛÛÛÛÛÛÛÛÛÛÛÛ²²²±Ý
Û²ÛÛÛÛÛÛÛÛÛ²²±±°°ßßßÛÛÜÜßßÛÛ ÛÛÜßÛÛ °±²²ÛÛÛÛÛÛÛ²²²²ßßÛÛÛßÛßÛÛÛ²²²
Û²²ÛÛÛÛÛÛÛÛÛÛÛ²²²±±° ßßÛÜÜÛÛÛÛÝÞݱ²²ÛÛÛ²±°ßÛÛÜÛÛÛÛÛÛßßßßßßßÛÛÛÛÛÜÜ
ÞÛ²²²²²ÛÛÛÛÛÛÛÛÛÛÛÛÛ²²²±° ßßÛÛÛÛ Ý°²²²°ÜÜÛÛÛÛÛßß°°°²²ÛÛÛ²²±±°°°ÛÛÛßßßß
ÞÛ²²²²²²²²²²²ÛÛÛÛÛÛÛÛÛÛ²²±°° ÞÛÛÝÞܱ°ÛÛÛÛÛßß°°±±²²ÛÛÛÛÛÛÛÛÛÛÛÛßß
Û²²ßÜÜÜÛÛÛÜÜÜÜÜ°°±²²ÛÛÛÛÛ²²±° ÛÛÝ°ÛÛÛÛÛÛß±±²²²ÛÛÛÛÛÛÛÛÛÛÛÛÛß ßÛÜÜÜÜÜß
ÜÛÛÛÛßßÜÜÜÜÜ ßßßÛÛÛÜÜßß°±²²²±°ÞÛÛ ÛÛÛÛÛß±²²²ÛÛÛÛÛÛÛÛÛÛÛÛÛÛÛÝ ÜÜßßÛÛÛßß
ßßßÛÛÛÛÛÛÛ²²²²±±° ° ßßÛÛÛÜ°±²±°°ÛÛ²ÞÛÛÛÝ°±²²²ÛÛÛÛÛÛÛÛÛÛÛÛÛÛÛÛ ÞÛ Þß
ßßÛÛÛÛÛ²²²²±±°°°° ßÛÛÛÛÜÜÛÛÛ± ßÛÛÛÜ°±±²²²²²ÛÛÛÛÛÛÛÛÛÛÛÛ ßÛÜÜ
ßÛÛÛÛÛÛ²²²²±±°° ßÛÛÛÛÛÛÛß ²ÛÛÛÜ°±±²²²²²²²²ÛÛÛÛÛÛÛÝ ß²ÛÜÜ
ÛÛÛÛÛÛÛ²²²²±°° ÞÛÛÛÛÛ° ²ÛÛÛ °±±°ÜÜÜÜÛÛÛÛÜÜÜÛßÜ ßÛÛÛÜ
ÞÛÛÛÛÛ²²²²±°°° ÞÛÛÛß ÞÛÛÛÜÛÛÛÛÛßßß ÜÜÜÜÛÛÛÛÛÛÜÜ ßÛÛ²
ÛÛÛß°±ÜÜÜÜÜ° ÜÛÛÛÝ Ü ÛÛÛÛÛÛ°°Ü²ÛÛÛ²²²²ßßß ²ÛÛÝ
ÛÛÛÜÛßßßßßßßÛÛÛÛßÛÛ ÜÝ ÞÜ ÛÛÛÛ °²²ÛÛ²²²ß ÞÛÛÛ
ÞÛÛßßßßÛÛ²²±±±°ßÝݲÛÝ ÛÛÛÜ ÛÝ ÜÛÛÛ °±²ÛÛ²ß Ü²ÛÛ²
ß ßß²²±°°ÝÛ ²Û ÞÛÛßßÛÜÛÛÞÛÛÛ°±±²ÛÛÛ Üܲ²ÛÛÛÝ
²²²°°ÛÝßÛ²ÜÛßܲ²±°ÞÛÝÞÛ²²±²ÛÛÛÝ Üܲ±±²²²ÛÛÛÛ²
ÞÛ²² ÛÛ Ü²²Ý°²²±°°ÞÛÛ ÛÛÛÛ²²ÛÛ °Ü±±²²²²ÛÛÛÛÛÛ²²²
ÜÛÜ ÛÛݱ²±Ûݲ±±° ÞÛÛ °²ÛÛÛÜÜßÝ Ü±²²²ÛÛÛÛÛÛÛ²²²²²ß
ÜÛ²²²±°ÞÛÛ °²ßÛ²°° ÝÛÛÝÞÛÛÛÛÛÛÛÛÛÜÜ°±²²ÛÛÛÛÛÛ²²²²²ßß
Û²²ÛÛ±±°Þ°ÛÛ °°Þ ° ±²ÛÝ °²²²²ÛÛÛÛÛÛÛÛÜß²ÛÛÛ²²²²ß
CRUDE.12 ²²ÛÛ²±°° Þ²ÛÛÛ ° ÜÜ ßßÛÛ °°²²²ÛÛÛÛÛ²ÛÛÛܲ²²²ß
Ü ²ÛÛÛ²±°° ÛÛÛÛÛÜÜÛÛÛÛÛÛÜÜÜÝ Ü °²²²ÛÛÛÛÛÛÛÛÛÜ°Ý
ß²ß ÞÛÛÛ²±°° Þ±ÞÛÛßßÜÛÛÛÛÛÝÛÛÛ°²²ÞÛ °±²ÛÛÛÛÛÛÛÛÛÛÜ <___Z> Ü
° Þ ° ÛÛ²±Ü Üܲ±Üܲ±°ßÛÛÛÛÛÜÛÛÞ²ÝÛ °°±²²²²ÛÛÛÛÛÛÛ² ß²ß
ÞÝ Ü²ÜßÛÛ° ßÛÛÛ²Ûß²ÛÛÛÛ±° ßßÛÛÜÛÝÛß ÝÛß °²²±ÛÛÛÛÛÛÛÛ²²Ý ° Ý °
ÞÛÝ ß ÞÛÛ²±° ßÛÛÛÛÜ ßßÛÛÛÛÛ²ÜßÛÛÛÞÞÝÞ Ü Þ°²ÛÛÛÛÛÛ²ÛÛÛ² Ü²Ü ÞÝ
²ÛÛÜ ßßÛÛ² ÜÛÛ²ÛÛÛ² ÞÜÜ°ßßßÛÝßÛÛßÛ°ÛÝ °²ÛÛÛÛÛÛÛÛÛ²± ß ÞÛÝ
Þ²ÛÛÛÛÛÜÜß°° ÜÛÛÛÛ² ßÛÛÜÞÛÜ °²ÛÛܲ²ß ²²ÛÛÛÛÛÛÛÛ°Þ ÜÜÛÛ²
°²²²ÛÛÛÛݱ ÜÛßß²ÛÛ²ÜÜ ßßß ±²Û²²Ý ° °²²ÛÛÛÛ° ܲ²ÛÛÛ²°
ß°²²²²Û ²°ß ßÛÛÛÛÛÛ²±±°° ²²Û²±Ü ßÜÛÛ²±ÞÛÛÛÛ²±°
ßß±ßÜÛÛÛ²±°°° ßßÜßßÛÛÛ²±° ²ÛÛÛßÝ ÜܲÛÛÛÛÛÛ²°Û²²±±ß
ßÛÛÛÛÛÛ²±°° ° ßÝÞ²ÛÛÛßß ²ÛÝÜÛ Û²²ÛÛÛÛÛÛÛÛ²²Üßß
Ü ßßÛÛÛ²²²±°°° ßÜÞ²ÛÜÛßÛÜÛÛÜÛ ²ÛÛÛÛÛÛÛÛ²²²ß Ü
Þ Ü±Ü ß Ü ßßßÛ²²²°°ÜÜßß²²ÛÛßÜÛÛÛÝ°ÛÛÛÛÛ²²ßß Ý
ÛÝ ß Þ Ý Ü ÜÜÛ²²²±° ßßßßßÜÜßßßß ÝÜ°Ü ÞÛ
Ü ÞÛÜÜ ßÜÜÜ ßÜ Ü²²ßÛ²ÛßßÛ²²±°°±ßßßÜ ÜÜß ÜÜÜß ß ÜÜÛÛÝ Ü
ß°ß ßÛÛÛÛÛÜÜ°ßÛßܲ²±°Ü²²±°ÛÛÛÛÛÛ²ß °°°°²ÜßÛßßÜÜÜÜÛÛÛÛÛÛÛß ß°ß
ÜÜÜ Ü²Ü ßßßÛÛÛßÜß±°ÜÛßÛÛßÜÛÛÛÛ²²ßÜ°²²±±²²Û²ÜßÛÛÛÛÛßßßßß Ü²Ü ÜÜÜ
Ûß ß² ß ÜÜÜÛÛÛ²ÝÞÛßÜÛÛÛÛ° ÛÜܲßß ÛÛ²²ÛÛÛÛÛÛÞÛß²ÛÛÛÛÛÜÜÜ ß ²ß ßÛÝ
ÞÝ ÜÜÛÛÛÛßßßßÛ ß ÜßßÝ ÜÛÛÛß ÛÛÛÛ²ÛÛÛßݲÛÛÛßßßßßßÛÛÛÜÜ ÞÛ
ßÛÜÜÜÛÛßßÜÜܲ²ÛßßÜÜ ÞÛÛÝ ÝÜÜÛß ÛÛÛÝ°²ÛÞÛÞ߰ܲ²ÛÛ²²ÜÜ°ßßÛÛÜ ÜÛ
ß ÛÛÛÛÛßÜÜÛÛÛÛÛÜ Ûß ÞÛÛ ° Þ²ßÜݱÛÜÝÛÝÞÛÛÛÛÛÛÛÛÛÛÛÛ²° ßßßß
ÛÛÛÛÛÛ°Þ²²ÛÛÛÛ°ßßÞ Û ° °ÜÛÛÛÛÜ° ÛÛÛ ÞßßÝÜÛÞ±ÛÛÛÛÛÛÛÛÛÛÛÛÛ²
ÛÛÛÛÛÛÛÞÛÛÛ²²ßÜÜÛÛÜ ÝÞ² Þ²ß ßÝ ÞÜÜ ßÛÝ ßÝ°²ÛÛÛÛÛÛÛÛÛÛÛÛÛÛ
ÛÛÛÛß°ÛÛÛÛÛÛ²ÝÛÛÛÛÛÛÛ ÛßÜ ÞÝ ° ÛÝ °Þ Ü ßß²²ÛÛÛÛÛÛÛÛÛÛÛÛ
ÞÛÛ±ÝÛÛÛÛÛÛ±²ÛßßßßßÛÛÛÛ Û° ßÜ ßÜ ÜÜ° Þ °°Ý ÛÞ±²ÜÜßßÛÛÛÛÛ²ÛÛÛÛÝ
ÛÛ±ßÜÛÛÛ±°Ûß Üß°ßß²Ü ßÛÝ ÞÛ±° Þ °±²²ß ÞÛ²²Û ÛÛÛÛßÛÛÛÛÝ
ÛÛÛÛÛÛÛ²°Û °²Ý Û ÞÛ± ° ²²Ûß ÞݲÛÛ ÛÛÛÛÜÞÛÛÛ
ÛÛÛÛÛÛ²°ÛÝ °Þ Þ ÞÛ²° ° °±ÛÝ ÝÛÛ²Ý ÞÛÛÛÛÜßÛÝ
ÞÛÛÛÛ²°²ß ÛÛ²° °°±Ý°°²Û ÛÛÛ²Ý ÛÛÛÛÛÛÛÜ
ÛÛ²ÛÛ±ÝÞÝÞ Üß ÛÛÛ±° ܲßß °±ÛÝ ßÞÛÛÛÜÜÜÛßÛÛÛÛÛÛ²
ÛÛ²ÛßÜ²Û ß° ÞÜ ÞÛÛÛ²±°²Û °²ÛÜ ßßÜßÛÛÛÛÛÛ±ÞÛÛÛÛÛ
ßÜܲ²²²ÛÜÜßßÜÜ ßÛÜÜÜÛÛÛÛÛÛ²ÛÝ °±° °±²ÛÜ ÞÞݱÛÛÛÛ°ÜÛÛÛÛÛ
ßßßÛÛÛÛÛÛÛÜÜÜÜß ßß²ÛÛÛÛÛÛÛÛÝß²²Û²° °²²ÛÛÜÜ ÜÛ ß²ÛÛÛÞÛÛßßß
ÜÜÜßßß ßß²²ÛÛÛÛ ÞÛÛÛ²±°ÜÛÛÛÛÛÛÛÛÛß ÜÜÜÜ
ÜÛß ß²Ü ß²ÛÛÝ ÛÛÛÛÛÛÛÛ²ßßß Ü²ß ßßÛÜ
Þ²Ý °ÜÛß²Ü Û° ÞÛß Þ²ÛÛ²ß °Û ܲßÛÜ° Þ²Ý
Û° Þ Þ²ÞÝ ÜÜßß ßÛÛÝ ÞÝ²Ý ÞÝ °Û
ß²ÜÛß Ü²Üß ßßÜÜ ßÜ²Ü ßÛÜÜß
ÜÛÛßß C.R.U.D.E ßßÛÛÜ
ÞÛÛÝ° P.R.O.U.D.L.Y P.R.E.S.E.N.T.S °Þ²ÛÝ
²ÛÛÜ Ü Ü Ü²ÛÛ
ßßÛÛÛÜÛß ßÛÜÛÛÛßß

Multi-Timer Ultimate v3.10

Ü ßÜ Üß Ü
ß²ß ²Ý RLS.DATE.........2012/08/16 Þ² ß²ß
ÜÛß RLS.SIZE.........01x10.00MB ßÛÜ
ÜÜßßß ßßßÜÜ
ÜÛß Ü RLS.TYPE.............Keygen Ü ßÛ
²Ý° ßßÜ PROTECTION...........Custom Üßß °ÞÝ
ßÜÜ °Þ² ²Ý° ÜÜß
ßß ÜÛß PLATFORM.............WinAll ßÛÜ ßß
ÜÜÜÛßß ßßÛÜÜÜ
ÜÛÛßß ßßÛÛÜ
Þ²Ý ° ° Þ²Ý
ßÜ °° °° Üß
°± ±°
±² ²±
²ÛÞ * RELEASE NOTES * ÝÛ²
²ÛÞ ÝÛ²
ÝÛÛÞ The Multi-Timer Ultimate application ÝÛÛÞ
ÝÛÛÞ was designed to meet the requirements ÝÛÛÞ
ÝÛÛÞ of the most demanding users, in a ÝÛÛÞ
ÝÛÛÞ private, professional and even ÝÛÛÞ
ÝÛÛÞ scientific environment. ÝÛÛÞ
ÝÛÛÞ ÝÛÛÞ
ÝÛÛÞ At the same time it is very easy and ÝÛÛÞ
ÝÛÛÞ intuitively to operate and you will ÝÛÛÞ
ÝÛÛÞ probably not need this help file at all. ÝÛÛÞ
ÝÛÛÞ ÝÛÛÞ
ÝÛÛÞ ÝÛÛÞ
ÝÛÛÞ URL: http://www.programming.de ÝÛÛÞ
ÝÛÛÞ ÝÛÛÞ
ÝÛÛÞ ÝÛÛÞ
ÝÛÛÞ ÝÛÛÞ
ÝÛÛÞ * iNSTALL NOTES * ÝÛÛÞ
ÝÛÛÞ ÝÛÛÞ
ÝÛÛÞ 1.) Unpack and install ÝÛÛÞ
ÝÛÛÞ 2.) When asked for registration, ÝÛÛÞ
ÝÛÛÞ choose "Offline", copy your "Serial ÝÛÛÞ
ÝÛÛÞ Key" to our keygen and generate your ÝÛÛÞ
ÝÛÛÞ "Offline Activation Key" ÝÛÛÞ
ÝÛÛÞ 3.) Enjoy! ÝÛÛÞ
ÝÛÛÞ ÝÛÛÞ
ÝÛÛÞ If you can't understand how to install ÝÛÛÞ
ÝÛÛÞ or use this then please don't waste our ÝÛÛÞ
ÝÛÛÞ or anyone else time whining about bad ÝÛÛÞ
ÝÛÛÞ installation instructions. ÝÛÛÞ
ÝÛÛÞ ÝÛÛÞ
ÝÛÛÞ Instead of blaming us for delivering ÝÛÛÞ
ÝÛÛÞ poor package try to read developer's ÝÛÛÞ
ÝÛÛÞ FAQ or program's manual. ÝÛÛÞ
ÝÛÛÞ ÝÛÛÞ
ÝÛ² ²ÛÞ
ÝÛ² ²ÛÞ
²± ±²
±° ÜÜ ÜÜ °±
°° ßßÜ Üßß °°
° ²Ý Þ² °
ÜÛß ßÛÜ
ÜÜßßß * C O N T A C T * ßßßÜÜ
ÜÛß Ü Ü ßÛÜ
²Ý° ßßÜ Üßß °Þ²
ßÜÜ °Þ² CRUDE IS A CLOSED GROUP ²Ý° ÜÜß
ßß ÜÛß SO WE DO NOT ACCEPT ANY ßÛÜ ßß
ÜÜÜßß KIND OF NEW MEMBERS ßßÜÜÜ
ÜÛßß ßßÛÜ
Þ² ° ° ²Ý
ßÜ °° OUR RESPECT AND GREETS GOES TO: °° Üß
°± ±°
±² BEAN . CoolPHat . DVT . EMBRACE . FLT ²±
²ÛÞ ÝÛ²
²ÛÞ HERiTAGE . HOODLUM . Lz0 . OUTLAWS ÝÛ²
ÝÛÛÞ ÝÛÛÞ
ÝÛÛÞ PARADOX . SKIDROW . UNLEASHED . VACE ÝÛÛÞ
ÜÜßßßÜÜ ÛÛÞ ÝÛÛ ÜÜßßßÜÜ
ÞÝ ßÛ ²ÛÞ ÝÛ² Ûß ÞÝ
ß ±ÛݲÛÞ AND TO ALL OUR FRIENDS IN THE SCENE ÝÛ²ÞÛ° ß
ÜÛß ±² ²± ßÛÜ
ܲÛß °± Ü Ü ±° ßÛ²Ü
²Ûß Üß °° ÜÛß ßÛÜ °° ßÜ ßÛ²
ÞÛÛ° Þ² °ÞÛÝ YOU KNOW WHO YOU ARE :P ÞÛÝ° ²Ý °ÛÛÝ
ÛÛÛ²Ü ßÛÜÜ ßÛÜ ÜÛß ÜÜÛß Ü²ÛÛÛ
ÞÛÛÛÛ²ÜÜ ßßßÜÜ ßÜ Üß ÜÜßßß ÜܲÛÛÛÛÝ
²ÛÛßßÜ° ÜÜ ßÛÜ ÜÜ ÜÜ ÜÛß ÜÜ °ÜßßÛÛ²
ß Üß Üßß °°ÞÛÝÜÛß ßÛÜÞÛÝ°° ßßÜ ßÜ ß
Û² ²Ý° °ÜÛÛßÞÛÝ * aScii by ___Z <DFS> * ÞÛÝßÛÛÜ° °Þ² ²Û
ÞÛÛ°ßÛÜ ß°²ÛÛÜßÛÜ ÜÛßÜÛÛ²°ß ÜÛß°ÛÛÝ
ßÛÛܲ°ßßÜÜÜ °±²²ÜßÛÜ ÜÛßܲ²±° ÜÜÜßß°²ÜÛÛß
ßÛÜß²±°° ßÛÜ°±²²ÞÛÝ Direct From Stars ÞÛݲ²±°ÜÛß °°±²ßÜÛß
ÞÛÝÞÛ²±°°Þ²Ý°ÜÜßß ßßÜܰ޲ݰ°±²ÛÝÞÛÝ
ÜÛßÜßßß ÜÜÛß ßÛÜÜ ßßßÜßÛÜ
ÜÜÜßßß ßßß ßßß ßßßÜÜÜ
2o.o3.12

这里是其它用户补充的资源(我也要补充):
暂无补充资源