专辑英文名: Mendelssohn - The Complete String Symphonies
专辑中文名: 门德尔松:弦乐交响曲全集
古典类型: 全集作品
版本: [SACD-R]
发行时间: 2008年04月29日
简介: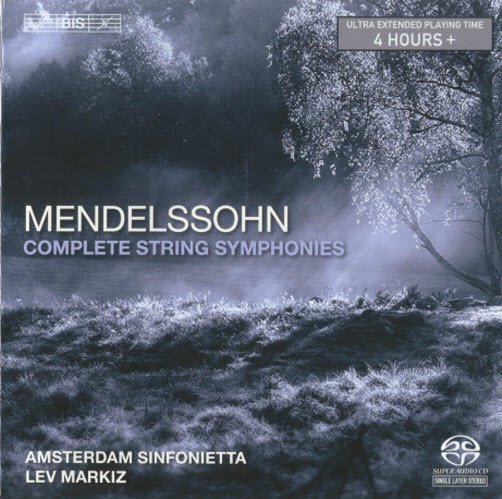 专辑介绍:

作曲家舒曼曾经说过:「孟德尔颂是19世纪的莫札特」而他们彼此的音乐创作过程还真有颇多相似之处:早慧的音乐天份、从年幼优异的钢琴演奏技巧转而成为著作眾多的作曲家、以及透过旅行增广见闻,而自成一家。关於交响曲的创作,年少风发的孟德尔颂(1809-1847)不向贝多芬、海顿、莫札特的作品取法,反而深受巴哈音乐的影响,创作一系列「巴哈式风格的弦乐交响曲」,将交响曲的编写重心专注在弦乐演奏,舍弃管乐与敲击乐器部分。虽然在1822-1823年间一口气完成了13首弦乐交响曲之后,极受好评,就在同一年的圣诞夜,14岁的孟德尔颂收到祖母的一份厚礼-巴哈的旷世杰作「马太受难曲」遗稿影本,几年后也亲自担任指挥。1827年,在贝多芬完成九大交响曲、奠定交响曲规格后的半个世纪,孟德尔颂的弦乐交响曲就逐渐被世人所淡忘,殊不知这些是为他日后所创作的伟大作品所打下的根基,意义更加的深远。

Performer: Amsterdam Sinfonietta
Conductor: Lev Markiz
Composer: Felix [1] Mendelssohn
Audio CD (April 29, 2008)
Please Note: Requires SACD-compatible hardware
Number of Discs: 1
Format: Import, Super Audio CD - DSD
Label: Bis
ASIN: B0016OODES

By using the superior storage capacity of the Super Audio CD exclusively for stereo content, and not include the usual surround mix, it is possible to produce discs with a playing time much in excess of the common CD. BIS has made use of this option before, releasing the complete organ music by Bach – with a duration of more than 20 hours! – as a five-disc set (BIS-SACD-1527/28). Now the turn has come to Mendelssohn, and his thirteen String Symphonies, originally released between 1993 and 1997 on four CDs, but here collected on a single SACD.

These exuberant works were all composed between 1821 and 1824, by a composer who had not yet turned 15. They were performed in the Mendelssohn family residence in Berlin, at Sunday concerts during which musicians from the court orchestra performed and the young Felix and his sister Fanny would appear as soloists when called upon. The opportunity to trace the development of an extremely talented prodigy into a confident composer makes this collection highly interesting. But first and foremost it is a source of tremendous pleasure, with delightful music incorporating influences from Mozart and Haydn, as well as from the Baroque up to and including C.P.E. Bach in expert performances by the Amsterdam Sinfonietta (formerly known as Nieuw Sinfonietta Amsterdam) and Lev Markiz. As described at the time of the original release by the reviewer in Gramophone it consists of 'life-enhancing music from the adolescent fast on his way to such miracles as the Octet and Overture to A Midsummer Night's Dream. And performances to match from a group with brilliance of execution and beautiful even tone as a starting-point for the classical athletic grace, joie de vivre, and often striking ideas.'

BIS-SACD-1738
Total Time: 255'55 – Release: Jan 2008
EAN 7318599917382


引用
5.0 out of 5 stars A Steal of a Deal! July 11, 2011
By Thomas More
Don't be misled by the fact that these string symphonies were composed by Mendelssohn between the ages of eleven and fifteen. There is nothing to suggest in listening that these are the creations of an immature mind. The counterpoint, which Mendelssohn, a devoted student of Bach, uses so expertly in the symphonic voicing, is something that Mozart didn't include until late in the game. And no offense to our Mozart, but his early symphonies don't come close to these! In fact, you could make an argument that Mendelssohn's tepid fifth symphony lacks something of the passion and inventiveness of these twelve gems from his youth.

Now, the best way to get these symphonies if you lack an SACD player is to purchase a download. I'm a huge fan of purchasing downloads from Amazon, particularly with its cloudplayer and competitive pricing. For a long while these recordings were only available for download from the original separate releases on Amazon, but then in July of 2011, they added this complete set for just <gasp> 8.99. The quality of the performances and sheer amount of music for that price is uncanny. You have to hear these youthful compositions to truly understand Mendelssohn's art and genius.
引用
Lev Markiz
Lev Markiz was born in Moscow and began his career as a violinist. From its inception in 1955, he was leader and soloist of the then famous Moscow Chamber Orchestra. He later formed his own chamber orchestra, The Soloists of Moscow, with which he made countless radio recordings of repertoire ranging from the baroque to the contemporary. He also conducted virtually all the important symphony orchestras in the former Soviet Union and worked with soloists such as Sviatoslav Richter, David Oistrakh and Emil Gilels. Since 1981 Lev Markiz has lived in Holland, where he regularly conducts a number of Dutch orchestras. He has appeared as a guest conductor in almost all the European countries, Canada and Israel. He has made numerous recordings for BIS, not least the music of his friend and former compatriot, Alfred Schnittke; several of his discs have received international awards.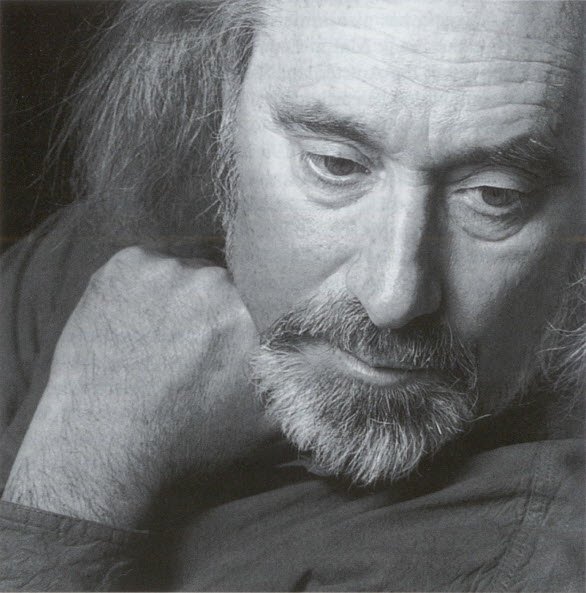 Lev Markiz ( Moscow ) is a Russian conductor , which Netherlands emigrated.
专辑曲目:
Felix Mendelssohn Bartholdy
String Symphony No.1 in C major
01. I. Allegro 4'43
02. II. Andante 3'48
03. III. Allegro 2'43

String Symphony No.2 in D major
04. II. Andante 4'37
05. I. Allegro 4'02
06. III. Allegro 2'01

String Symphony No.3 in E minor
07. I. Allegro di molto 3'24
08. II. Andante 2'46
09. III. Allegro 2'17

String Symphony No.4 in C minor
10. I. Grave – Allegro 3'24
11. II. Andante 2'58
12. III. Allegro vivace 2'28

String Symphony No.5 in B flat major
13. I. Allegro vivace 4'31
14. II. Andante 3'02
15. III. Presto 3'39

String Symphony No.6 in E flat major
16. I. Allegro 3'56
17. II. Menuetto 5'00
18. III. Prestissimo 3'24

String Symphony No.7 in D minor
19. I. Allegro 4'54
20. II. Andante 5'34
21. III. Menuetto 5'54
22. IV. Allegro molto 7'18

String Symphony No.8 in D major, version for strings
23. I. Adagio e grave – Allegro 10'34
24. II. Adagio 4'46
25. III. Menuetto (Allegro molto) & Trio (Presto) 5'20
26. IV. Allegro molto 9'34

String Symphony No.9 in C major
27. I. Grave – Allegro 10'13
28. II. Andante 6'12
29. III. Scherzo 3'02
30. IV. Allegro vivace 9'11

String Symphony No.10 in B minor
31. I. Adagio – Allegro 10'04

String Symphony No.11 in F major
32. I. Adagio – Allegro molto 10'02
33. II. Scherzo. Commodo. Schweizerlied 4'36
34. III. Adagio 8'07
35. IV. Menuetto. Allegro moderato 4'21
36. V. Allegro molto 8'44

String Symphony No.12 in G minor
37. I. Fuga. Grave – Allegro 5'18
38. II. Andante 6'32
39. III. Allegro molto 9'26

String Symphony No.13 in C minor (Symphonic Movement)
40. I. Grave – Allegro molto 7'22

String Symphony No.8 in D major, version with winds
41. I. Adagio – Allegro 10'11
42. II. Adagio 4'43
43. III. Menuetto. Allegro molto 5'02
44. IV. Allegro molto 9'16

Amsterdam Sinfonietta, orchestra
Lev Markiz, conductor
这里是其它用户补充的资源(我也要补充):
暂无补充资源