中文名: 科学绘图软件
英文名: OriginLab OriginPro
资源格式: 压缩包
版本: v8.6.SR3
发行时间: 2012年
制作发行:
OriginLab Corporation
简介: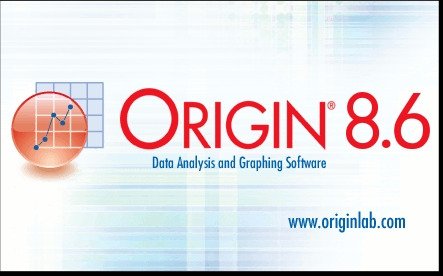 Origin是美国OriginLab公司推出的数据分析和制图软件,是公认的简单易学、操作灵活、功能强大的软件,既可以满足一般用户的制图需要,也可以满足高级用户数据分析、函数拟合的需要。

Origin是美国OriginLab公司(其前身为Microcal公司)开发的图形可视化和数据分析软件,是科研人员和工程师常用的高级数据分析和制图工具。自1991年问世以来,由于其操作简便,功能开放,很快就成为国际流行的分析软件之一,是公认的快速、灵活、易学的工程制图软件。在国内,其使用范围也越来越广泛,当前流行的图形可视化和数据分析软件有Matlab,Mathmatica和Maple等。这些软件功能强大,可满足科技工作中的许多需要,但使用这些软件需要一定的计算机编程知识和矩阵知识,并熟悉其中大量的函数和命令。而使用Origin 就像使用Excel和Word那样简单,只需点击鼠标,选择菜单命令就可以完成大部分工作,获得满意的结果。 像Excel和Word一样,Origin是个多文档界面应用程序。它将所有工作都保存在Project(*.OPJ)文件中。该文件可以包含多个子窗口,如Worksheet,Graph,Matrix,Excel等。各子窗口之间是相互关联的,可以实现数据的即时更新。子窗口可以随Project文件一起存盘,也可以单独存盘,以便其他程序调用。

Origin具有两大主要功能:数据制图和数据分析。Origin数据制图主要是基于模板的,提供了50多种2D和3D图形模板。用户可以使用这些模板制图,也可以根据需要自己设置模板。Origin数据分析包括排序、计算、统计、平滑、拟合和频谱分析等强大的分析工具。这些工具的使用也只是单击工具条按钮或选择菜单命令。


OriginLab 公司研发的专业制图和数据分析软件 Origin,是公认的简单易学、操作灵活、功能强大的软件,既可以满足一般用户的制图需求,也可以满足高级用户数据分析、函数拟合的需求。软件适合研究人员、工程师和科学人员使用。

Origin 8 - 科学制图和分析软件

Origin 为您汇入、转换、处理、制图、分析数据以及发布研究结果提供了各种各样的工具和选项,是研究人员研究各种科学规律的完善的图形和分析解决方案。

使用 Origin ,您可以:

1. 向 Origin 中输入数据
2. 准备作图和分析所需的数据
3. 使用数据作图
4. 分析数据
5. 自定义图形
6. 导出或打开图形以备发布或介绍
7. 组织项目
8. 混合编程以提高效率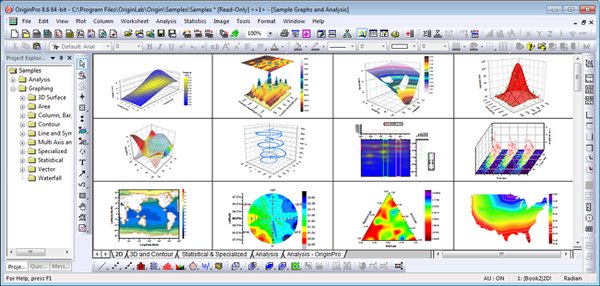 OriginLab produces professional data analysis and graphing software for scientists and engineers. Our products are designed to be easy-to-use, yet have the power and versatility to provide for the most demanding user. Origin is an easy-to-use software application that provides powerful data analysis and publication-quality graphing capabilities tailored to the needs of scientists and engineers. Origin offers unique peak-analysis and curve-fitting capabilities, over 60 customizable graph types, and analysis templates, all within a tightly integrated workbook environment.

Peak Fitting

The Peak Analyzer tool in OriginPro provides the additional capability of finding and fitting multiple peaks in your spectra. Baseline anchor points can be customized and fit with a suitable fitting function, and the baseline fitting can be included as part of the final peak fitting process. A detailed Fit Control dialog is provided to control all aspects of peak fitting including mixed peak functions, peak centers and widths, sharing parameters, and imposing bounds and linear constraints on parameters. Graphical as well as tabular results are generated as part of the final fit report.

Surface Fitting

OriginPro can fit a 3D surface to XYZ data points. The surface and data points can be displayed together, including droplines from the points to the surface.

Statistics

OriginPro expands on the statistical analysis capabilities of Origin by providing additional tools for Descriptive Statistics, Discrete Frequency Counting, Normality Tests, Correlation Analysis, One-way and Two-way Repeated Measures ANOVA, Principal Component Analysis, Hierarchical Cluster and Discriminant Analysis, many Nonparametric Tests such as Friedman ANOVA and Two-Sample Kolmogorov-Smirnov Test and Mann-Whitney Test, Survival Analysis tools including Weibull Fit and Cox Proportional Hazard Model, ROC Curves, and Power and Sample Size Tests.

Signal Processing

Advanced signal processing features in OriginPro include Short-Time FFT (STFT), Hilbert Transform, Coherence, 2D FFT and 2D FFT-based Filtering, 2D Correlation, and Wavelet analysis.

Image Handling

OriginPro offers more ways to handle your image data, including alpha blending, pixel logic, morphological filtering, and interpolated background subtraction.

Analytical Power

With so much analytical power, OriginPro is the software of choice for those who want a single data analysis and graphing solution.

Home Page - http://www.originlab.com/index.aspx?go=PRODUCTS/OriginPro


System Requirements
These system requirements apply to the most recent version of Origin or OriginPro.

Microsoft Windows® XP (32 and 64 Bit)
Microsoft Windows® Vista (32 and 64 Bit)
Microsoft Windows® 7 (32 and 64 Bit)
Intel®-based Mac® using virtualization software [read more]
1 GHz or higher Pentium-compatible processor
1024 Megabytes (MB) of RAM
500 MB of free hard disk space
DVD drive
To use HTML Help, Internet Explorer 4.01 or later required

* Note: Origin/OriginPro is a 32-bit application and thus limited to 2GB RAM.







代码
ÜÛÛÛÛÛÛÛÛÛÛÛÛÛÛÛÛÛÛÜ ÜÛÛÛÛÛÛÛÛÛÛÛÛÛÛÛÛÛÛÛÜ ÜÛÛÛÛÛÛÛÛÛÛÛÛÛÛÛÛÛÛÛÛÛÛÛÜ
ßÛÛÛÛÛÛÛÝ ßÛÛÛÛÛÛ ÛÛÛÛß ßÛÛßÛÛÛÛÛÛß ÛÛÛÛÛ ÞÛÛÛÛÛßßßßÛÛÛÛÛÛÛßßßßÛÛÛÛÛÝ
ßÛÛÛÛÛ ÜÛÛÛÛß ßÛÛÝ ÛÛÝ ÛÛÛÛÛÝ ÞÛÛÛÝ ßÛÛÛÝ ÛÛÛÛÛ ÞÛÛÛß
ÛÛÛÛÛ ÜÛÛÛß ß ÛÛÝ ÛÛÛß ÜÛÛß ßÛÛÝ ÛÛÛÛÛ ÞÛÛß
ÛÛÛÛÛ ÜÛÛß ÛÛÝ ßß ÜÛß ÛÛ ÛÛÛÛÛ ÛÛ
ÛÛÛÛÝÜÛß ÜÜÜ ÛÛÛ ÜÛß Ü ÞÛß ÛÛÛÛÛ ßÛÝ
ÛÛÛÛÞÛÛÛÛÛÛÛÛÛÜ ÛÛÛ ÜÛß ÜÛÛÛ ÛÛÛÛÛ
ÛÛÛÝÛÛÛÛÛÛÛÛÛÛÛÝ ÞÛÛÝ ÜÛß ÞÛÛÛÛÝ ÛÛÛÛÛ
Ü ÛÛÛÛÝßßßß ßß ÛÛÛÛÛß ÛÛÛÛÛ Ü ÛÛÛÛÛ
ß°ß ÛÛÛÛÛ ÞÛÛÛß ÞÛÛÛÛÝ ß°ß ÛÛÛÛÛ
ÛÛÛÛÛ Ü ÛÛÛ ÛÛÛÛÛ ÛÛÛÛÛ
ÛÛÛÛÛ Ü ß°ß ÞÛÛÝ ÞÛÛÛÛÝ ÛÛÛÛÛ Ü
ÛÛÛÛÛÝ ß°ß Ü ÛÛÛÛ ÛÛÛÛÛ ÛÛÛÛÛ ß°ß
ÛÛÛÛÛÛÜÜ ÜÛÛ ÞÛÛÛÛÜÛ Ü ÞÛÛÛÛÝ ÛÛÛÛÛ
ÜÛÛÛÛÛÛÛÛÛÛÛÛÛÛÛÛÛÛÛÛÝÞÛÛÛÛÛÛÝ ß°ß ÜÛÛÛÛÛÜ ÜÛÛÛÛÛÜ
ÜÛÛÛÛÛÛÛÛÛÛÛÛÛÛÛÛÛÛÛÛÛÛ ÛÛÛÛÛÛ ÜÛÛÛÛÛÛÛÛÛÜ ÜÛÛÛÛÛÛÛÛÛÜ
ßßÛÛÛÛßßßßßßßßßÛÛÛÛÛßß ßÛÛß ßÛÛÛßßßÛÛÛß ßÛÛÛßßßÛÛÛß
Ü ÜÜÜ°±Ü±°ÜÜÜ
ß°ß ÜÜÜÛÛßßßß°±°ßßßßÛÛÜÜÜ Ü
ÜÛÛßß ß ßßÛÛÜ ß°ß
±þß SINCE 2000 ßþ±
ß ß
þ E A T P R E S E N T S þ

OriginLab.OriginPro.v8.6.SR3.Cracked-EAT



þ þ
ÜÜÜ ÜÛÝ ÞÛÜ ÜÜÜ
ÜÜÛÛ±²Û²ÛÜÜ ÞÛÛ ÛÛÝ ÜÜÛ²Û²±ÛÛÜÜ
²Û²ÛÜßÛß°ß²ßÛÜ ÛÛÝ RELEASE INFO ÞÛÛ ÜÛ߲߰ßÛßÜÛ²Û²
ÞÛ²ß ßÛ²Ü ÞÛÛ ÛÛÝ Ü²Ûß ß²ÛÝ
ÛÛÝ ßÛÛÜ Û²Ý Þ²Û ÜÛÛß ÞÛÛ
²ÛÛ ß²ÛÜ ÞÛÛ ÛÛÝ ÜÛ²ß ÛÛ²
ß²²Ü ßÜÛ±ÜþÜÛÛÝ ÞÛÛÜþܱÛÜß Ü²²ß
ÜÛÛÜ ÛÛÛþ ß²ß ÞÛÝ ÞÛÝ ß²ß þÛÛÛ ÜÛÛÜ
²ÞÜßÛÜß²Ûþ Û Û þÛ²ßÜÛßÜݲ
±Þ²² ßÛÛß Ý Þ ßÛÛß ²²Ý±
±Þ²Û ² þ þ ² ۲ݱ
±ÞÛÛ ± ± ÛÛݱ
°ÞÛÝ ± ± ÞÛÝ°
°ÛÛ ± SUPPLIER ....: TEAM EAT ± ÛÛ°
ÞÛÝ ± PROG TYPE ...: SCIENTIFIC ± ÞÛÝ
ÛÛ ° LANGUAGE ....: ENGLISH ° ÛÛ
ÛÝ RELEASE DATE.: 2012-10-09 ÞÛ
Û ° ° Û
Û ° CRACKER ......: TEAM EAT ° Û
Û PROTECTION ...: FlexLM Û
Û DIFFICULTY ...: GUESS! Û
Û Û
Û PACKAGER ....: TEAM EAT Û
Û FORMAT ......: ZIP/RAR Û
Û ARCHIVE NAME.: eato8j01.zip Û
Û No OF DISKS .: [XX/40] Û
Û Û
Û REQUIREMENTS .: WinXP/Vista/Win7 (x86) Û
Û PRICE ........: $1,500.00 Û
Û WEBSITE.......: http://www.originlab.com Û
Û Û
ÛÝ ÞÛ
ÛÛÜ ÜÛÛ
þÛÛÛÛÛÜÜÜ° °ÜÜÜÜÛÛÛ±Ûþ
ßÛÛ²ÛÛÛÛ²ÜÜ ÜܲÛÛÛÛÛÛÛ²Ûß
ßß²²ÛÛßÛÛÛÛÛÛÛÜÜÜ ° ÜßÛÛÛÛÛ²²ßß
ÜÛÜ ÜÛÛßß²ÛÛß ÜÛÛÛÛÛÛÜÜ ÜÜÜÜÜÜÜÜÛÛÛÛÛÜ ÜÛÛÛß Ü
ÜܲÛßßßßßßÛÛÜÜÜ ßÛÛ²ß ßÛÛÛ²ÛÜÜÜÜÜÜÜÜÜÜÜÜܲÜÛÛß ßÛÛÛÛÛÛÛÛÛÛßßßß² ÜÜÛß
Üßß° ß²Û²Û ÛßÛÛÜÛÜßÛ±Þ²ÛÛÛÛÛÛÛÛÛÛÛÛ±ÛßÜÛÜÛÛß ÜÛÛÛÛßß
ÜÛ²ß ß°Þ²Ûß߲ݰ °Þ²ßß۲ݰ ܲÛßß
° ß²ÛÜ° °ÜÛ²ß ß°
ÛÛÛ² ²ÛÛÛ
ÜÜÛÛ²ß ß²ÛÛÜÜ
Ü ²ßßß ßßß² Ü
ß ß


þ þ
ÜÜÜ ÜÛÝ ÞÛÜ ÜÜÜ
ÜÜÛÛ±²Û²ÛÜÜ ÞÛÛ ÛÛÝ ÜÜÛ²Û²±ÛÛÜÜ
²Û²ÛÜßÛß°ß²ßÛÜ ÛÛÝ RELEASE NOTES ÞÛÛ ÜÛ߲߰ßÛßÜÛ²Û²
ÞÛ²ß ßÛ²Ü ÞÛÛ ÛÛÝ Ü²Ûß ß²ÛÝ
ÛÛÝ ßÛÛÜ Û²Ý Þ²Û ÜÛÛß ÞÛÛ
²ÛÛ ß²ÛÜ ÞÛÛ ÛÛÝ ÜÛ²ß ÛÛ²
ß²²Ü ßÜÛ±ÜþÜÛÛÝ ÞÛÛÜþܱÛÜß Ü²²ß
ÜÛÛÜ ÛÛÛþ ß²ß ÞÛÝ ÞÛÝ ß²ß þÛÛÛ ÜÛÛÜ
²ÞÜßÛÜß²Ûþ Û Û þÛ²ßÜÛßÜݲ
°Þ²² ßÛÛß Ý Þ ßÛÛß ²²Ý°
°Þ²Û ² þ þ ² ۲ݰ
°ÞÛÛ ² ² ÛÛÝ°
°ÞÛÝ ± ± ÞÛÝ°
°ÛÛ ÛÛ°
ÞÛÝ ° ° ÞÛÝ
ÛÛ ° ° ÛÛ
ÛÝ ÞÛ
Û NOTE: This is the x86 version only, so stop bitching Û
Û about the x64 release or do it yourself.;) Û
Û ÿ Û
Û ********** Û
Û ÿ Û
Û Origin is a software application with tools for data Û
Û analysis, quality graphing and programming. Û
Û Û
Û Origin contains powerful tools for all of your Û
Û analytic needs, including peak analysis, curve Û
Û fitting, statistics, and signal processing. To make Û
Û data analysis more efficient, Origin supports many Û
Û common formats for importing data, and exporting Û
Û results. Multi-sheet workbooks and an integrated Û
Û Project Explorer help you organize your Origin Û
Û projects. Streamline your workflow by saving Û
Û workbooks as analysis templates for repeat use. Û
Û Û
Û With over 70 built-in graph types, Origin makes it Û
Û easy to create and customize publication quality Û
Û graphs to suit your needs. Many popular contour, 2D, Û
Û and 3D graph types are supported, as are specialty Û
Û graphs such as windrose, stock (OHLC), ternary Û
Û (including ternary-contour), 2D vector and 3D Û
Û vector, and several statistical plots. Û
Û Û
Û Origin includes two built-in programming languages: Û
Û Origin C, a C-based compiled language, and a Û
Û scripting language called LabTalkT. Use them to Û
Û automate graphing and analysis. Origin comes with an Û
Û Integrated Development Environment (IDE), Code Û
Û Builder , that makes it easy to write and debug your Û
Û own code. Origin is also an Automation Server for Û
Û users of VB, C++, C# and LabVIEW. Û
Û Û
Û Û
Û OriginPro offers all of the features of Origin, plus Û
Û extended analysis tools in the following areas: Û
Û Û
Û * Peak Fitting Û
Û The Peak Analyzer tool in OriginPro provides the Û
Û additional capability of finding and fitting Û
Û multiple peaks in your spectra. Baseline anchor Û
Û points can be customized and fit with a suitable Û
Û fitting function, and the baseline fitting can be Û
Û included as part of the final peak fitting process. Û
Û A detailed Fit Control dialog is provided to control Û
Û all aspects of peak fitting including mixed peak Û
Û functions, peak centers and widths, sharing Û
Û parameters, and imposing bounds and linear Û
Û constraints on parameters. Graphical as well as Û
Û tabular results are generated as part of the final Û
Û fit report. Û
Û Û
Û * Surface Fitting Û
Û OriginPro can fit a 3D surface to XYZ data points. Û
Û The surface and data points can be displayed Û
Û together, including droplines from the points to the Û
Û surface. Û
Û Û
Û * Statistics Û
Û OriginPro expands on the statistical analysis Û
Û capabilities of Origin by providing additional tools Û
Û for Descriptive Statistics, Discrete Frequency Û
Û Counting, Normality Tests, Correlation Analysis, Û
Û One-way and Two-way Repeated Measures ANOVA, Û
Û Principal Component Analysis, Hierarchical Cluster Û
Û and Discriminant Analysis, many Nonparametric Tests Û
Û such as Friedman ANOVA and Two-Sample Û
Û Kolmogorov-Smirnov Test and Mann-Whitney Test, Û
Û Survival Analysis tools including Weibull Fit and Û
Û Cox Proportional Hazard Model, ROC Curves, and Power Û
Û and Sample Size Tests. Û
Û Û
Û * Signal Processing Û
Û Advanced signal processing features in OriginPro Û
Û include Short-Time FFT (STFT), Hilbert Transform, Û
Û Coherence, 2D FFT and 2D FFT-based Filtering, 2D Û
Û Correlation, and Wavelet analysis. Û
Û Û
Û * Image Handling Û
Û OriginPro offers more ways to handle your image Û
Û data, including alpha blending, pixel logic, Û
Û morphological filtering, and interpolated background Û
Û subtraction. Û
Û Û
Û * Analytical Power Û
Û With so much analytical power, OriginPro is the Û
Û software of choice for those who want a single data Û
Û analysis and graphing solution. Û
Û Û
Û Û
Û New Features in Origin 8.6: Û
Û Û
Û * 64-Bit Support Û
Û * Zoom and Scroll inside Graph Layer Û
Û * Auto-hide Capability for Dockable Windows Û
Û * New Gadgets: Vertical Cursor, Quick Sigmoidal Fit, Û
Û Intersect Û
Û * Spider/Radar Chart Û
Û * Parametric Function Plots Û
Û * Statistics: Multivariate Analysis (Pro Only) Û
Û * Nonlinear Fitting with Integral Û
Û * Worksheet Navigation Dialog Û
Û * Import Menu Customization Û
Û * New Messages Log Window Û
Û * Split Worksheet Tool Û
Û * Flat Sheet Output for Column Statistics Û
Û * Raw and Index Data Support for more Statistical Û
Û Tools Û
Û * System Path Tab in Tools: Options Dialog Û
Û * Ability to Specify Data Range using X Values Û
Û * Repeat Existing Analysis on All Plots or All Û
Û Columns Û
Û * Improvements to Distribution Curves for Histogram Û
Û Plot Û
ÛÝ ÞÛ
ÛÛ ÛÛ
ÞÛÝ ÞÛÝ
þÛÛÛÛÛÜÜÜ° °ÜÜÜÜÛÛÛ±Ûþ
ßÛÛ²ÛÛÛÛ²ÜÜ ÜܲÛÛÛÛÛÛÛ²Ûß
ßß²²ÛÛßÛÛÛÛÛÛÛÜÜÜ ° ÜßÛÛÛÛÛ²²ßß
ÜÛÜ ÜÛÛßß²ÛÛß ÜÛÛÛÛÛÛÜÜ ÜÜÜÜÜÜÜÜÛÛÛÛÛÜ ÜÛÛÛß Ü
ÜܲÛßßßßßßÛÛÜÜÜ ßÛÛ²ß ßÛÛÛ²ÛÜÜÜÜÜÜÜÜÜÜÜÜܲÜÛÛß ßÛÛÛÛÛÛÛÛÛÛßßßß² ÜÜÛß
Üßß° ß²Û²Û ÛßÛÛÜÛÜßÛ±Þ²ÛÛÛÛÛÛÛÛÛÛÛÛ±ÛßÜÛÜÛÛß ÜÛÛÛÛßß
ÜÛ²ß ß°Þ²Ûß߲ݰ °Þ²ßß۲ݰ ܲÛßß
° ß²ÛÜ° COMMENTS °ÜÛ²ß ß°
ÛÛÛ² ²ÛÛÛ
ÜÜÛÛ²ß ß²ÛÛÜÜ
Ü ²ßßß ßßß² Ü
Ü ß ß Ü
Ü Ü
Ü Do NOT distribute this release outside of the scene Ü
Ü Keep the scene alive and secure! Ü
Ü Ü
All good progs start as freeware,
then things get worse ...;-)

ß ß
ßÜÜ ÜÜß
ßþÛÛÜÜÜ ÜÜÜÛÛþß
ßßÛ²ÛÛ°ÜÜ ÜÜ°ÛÛ²Ûßß
ßßÛ²ÛÛ°Ü Ü°ÛÛ²Ûßß
ßÛÛ²Ý Þ²ÛÛß
ÜÜÛÛ²Ûß ßÛ²ÛÛÜÜ
ܲÛßßß ßßßÛ²Ü
Ü ß ß Ü




þ þ
ÜÜÜ ÜÛÝ ÞÛÜ ÜÜÜ
ÜÜÛÛ±²Û²ÛÜÜ ÞÛÛ ÛÛÝ ÜÜÛ²Û²±ÛÛÜÜ
²Û²ÛÜßÛß°ß²ßÛÜ ÛÛÝ INSTALLATION NOTES ÞÛÛ ÜÛ߲߰ßÛßÜÛ²Û²
ÞÛ²ß ßÛ²Ü ÞÛÛ ÛÛÝ Ü²Ûß ß²ÛÝ
ÛÛÝ ßÛÛÜ Û²Ý Þ²Û ÜÛÛß ÞÛÛ
²ÛÛ ß²ÛÜ ÞÛÛ ÛÛÝ ÜÛ²ß ÛÛ²
² ß²²Ü ßÜÛ±ÜþÜÛÛÝ ÞÛÛÜþܱÛÜß Ü²²ß ²
ÜÛÛÜ ÛÛÛþ ß²ß ÞÛÝ ÞÛÝ ß²ß þÛÛÛ ÜÛÛÜ
²ÞÜßÛÜß²Ûþ Û Û þÛ²ßÜÛßÜݲ
±Þ²² ßÛÛß Ý Þ ßÛÛß ²²Ý±
±Þ²Û ² þ `TLB' þ ² ۲ݱ
±ÞÛÛ ± Try it, Like it, Buy it! ± ÛÛݱ
°ÞÛÝ ± ± ÞÛÝ°
°ÛÛ ÛÛ°
ÞÛÝ ° ° ÞÛÝ
ÛÛ ° ° ÛÛ
ÛÝ ° ° ÞÛ
Û Unpack and read install_info.txt for details. Û
Û That's all. Have fun using it!;-) Û
Û Û
Û ___________________________________________________________________ Û
Û Û
Û Always remember to block applications (or go off line) from calling Û
Û home 'during install'. Once installed, disable 'check for automatic Û
Û updates' option if available, so that you don't get it blacklisted. Û
ÛÝ ÞÛ
ÛÛÜ ÜÛÛ
þÛÛÛÛÛÜÜÜ° °ÜÜÜÜÛÛÛ±Ûþ
ßÛÛ²ÛÛÛÛ²ÜÜ ÜܲÛÛÛÛÛÛÛ²Ûß
ßß²²ÛÛßÛÛÛÛÛÛÛÜÜÜ ° ÜßÛÛÛÛÛ²²ßß
ÜÛÜ ÜÛÛßß²ÛÛß ÜÛÛÛÛÛÛÜÜ ÜÜÜÜÜÜÜÜÛÛÛÛÛÜ ÜÛÛÛß Ü
ÜܲÛßßßßßßÛÛÜÜÜ ßÛÛ²ß ßÛÛÛ²ÛÜÜÜÜÜÜÜÜÜÜÜÜܲÜÛÛß ßÛÛÛÛÛÛÛÛÛÛßßßß² ÜÜÛß
Üßß° ß²Û²Û ÛßÛÛÜÛÜßÛ±Þ²ÛÛÛÛÛÛÛÛÛÛÛÛ±ÛßÜÛÜÛÛß ÜÛÛÛÛßß
ÜÛ²ß ß°Þ²Ûß߲ݰ °Þ²ßß۲ݰ ܲÛßß
° ß²ÛÜ° °ÜÛ²ß ß°
ÛÛÛ² ²ÛÛÛ
ÜÜÛÛ²ß ß²ÛÛÜÜ
Ü ²ßßß ßßß² Ü
Ü ß ß Ü
Ü ß ß Ü
Ü²ß ß²Ü
ÛÛÝ ÞÛÛ
²ÛÛ Ü Ü ÛÛ²
² þß²²Ü ÛÝ ÞÛ Ü²²ßþ ²
ÜÛÛÜ ÛÛÝ Þ² EAT CONTACT ²Ý ÞÛÛ ÜÛÛÜ
²ÞÜßÛÜß²Üþ Û Û þܲßÜÛßÜݲ
±Þ²² ßÛÛß ÞÝ ÞÝ ßÛÛß ²²Ý±
±Þ²Û ² þ þ ² ۲ݱ
±ÞÛÛ ± ± ÛÛݱ
±ÞÛÛ ± ± ÛÛݱ
ÛÛ ± ± ÛÛ
± ÛÛÝ ± ± ÞÛÛ ±
± ÛÛÛ ° EAT is a closed group. We would consider only: ° ÛÛÛ ±
± ÛÛÛ ° ° ÛÛÛ ±
° ÛÛÝ ° þ Excellent reverse-engineers ° ÞÛÛ °
°ÞÛÛ ° þ Experienced coders/scripters ° ÛÛÝ°
°ÛÛÝ ° þ Supplier of quality software who can do so on a ° ÞÛÛ°
ÞÛÛ ° frequent basis (retail date not older then 6 months) ° ÛÛÝ
ÛÛÝ ÞÛÛ
ÛÛÝ We do *NOT* want... ÞÛÛ
ÛÛ þ Distros, Shells, etc ÛÛ
ÛÝ ° þ Carders <You aren't what the scene is & bring even more ° ÞÛ
Û security risk> Û
Û ° þ Couriers ° Û
Û Û
ÛÝ ÞÛ
ÛÛÜ ÜÛÛ
þÛÛÛÛÛÜÜÜ° °ÜÜÜÜÛÛÛ±Ûþ
ßÛÛ²ÛÛÛÛ²ÜÜ ÜܲÛÛÛÛÛÛÛ²Ûß
ßß²²ÛÛßÛÛÛÛÛÛÛÜÜÜ ° ÜßÛÛÛÛÛ²²ßß
ÜÛÜ ÜÛÛßß²ÛÛß ÜÛÛÛÛÛÛÜÜ ÜÜÜÜÜÜÜÜÛÛÛÛÛÜ ÜÛÛÛß Ü
ÜܲÛßßßßßßÛÛÜÜÜ ßÛÛ²ß ßÛÛÛ²ÛÜÜÜÜÜÜÜÜÜÜÜÜܲÜÛÛß ßÛÛÛÛÛÛÛÛÛÛßßßß² ÜÜÛß
Üßß° ß²Û²Û ÛßÛÛÜÛÜßÛ±Þ²ÛÛÛÛÛÛÛÛÛÛÛÛ±ÛßÜÛÜÛÛß ÜÛÛÛÛßß
ÜÛ²ß ß°Þ²Ûß߲ݰ °Þ²ßß۲ݰ ܲÛßß
° ß²ÛÜ° °ÜÛ²ß ß°
ÛÛÛ² ²ÛÛÛ
ÜÜÛÛ²ß ß²ÛÛÜÜ
Ü ²ßßß ßßß² Ü

þ þ
ÜÜÜ ÜÛÝ ÞÛÜ ÜÜÜ
ÜÜÛÛ±²Û²ÛÜÜ ÞÛÛ ÛÛÝ ÜÜÛ²Û²±ÛÛÜÜ
²Û²ÛÜßÛß°ß²ßÛÜ ÛÛÝ EAT NEWS ÞÛÛ ÜÛ߲߰ßÛßÜÛ²Û²
ÞÛ²ß ßÛ²Ü ÞÛÛ ÛÛÝ Ü²Ûß ß²ÛÝ
ÛÛÝ ßÛÛÜ Û²Ý Þ²Û ÜÛÛß ÞÛÛ
²ÛÛ ß²ÛÜ ÞÛÛ ÛÛÝ ÜÛ²ß ÛÛ²
² ß²²Ü ßÜÛ±ÜþÜÛÛÝ ÞÛÛÜþܱÛÜß Ü²²ß ²
ÜÛÛÜ ÛÛÛþ ß²ß ÞÛÝ ÞÛÝ ß²ß þÛÛÛ ÜÛÛÜ
²ÞÜßÛÜß²Ûþ Û Û þÛ²ßÜÛßÜݲ
±Þ²² ßÛÛß Ý Þ ßÛÛß ²²Ý±
±Þ²Û ² þ þ ² ۲ݱ
±ÞÛÛ ± ± ÛÛݱ
°ÞÛÝ ± ± ÞÛÝ°
°ÛÛ ÛÛ°
ÞÛÝ ° ° ÞÛÝ
ÛÛ ° ° ÛÛ
ÛÝ ° ° ÞÛ
Û Û
Û :::::::::::::::::::::::::: Û
Û Û
Û Û
Û Û
ÛÝ ÞÛ
ÛÛÜ ÜÛÛ
þÛÛÛÛÛÜÜÜ° °ÜÜÜÜÛÛÛ±Ûþ
ßÛÛ²ÛÛÛÛ²ÜÜ ÜܲÛÛÛÛÛÛÛ²Ûß
ßß²²ÛÛßÛÛÛÛÛÛÛÜÜÜ ° ÜßÛÛÛÛÛ²²ßß
ÜÛÜ ÜÛÛßß²ÛÛß ÜÛÛÛÛÛÛÜÜ ÜÜÜÜÜÜÜÜÛÛÛÛÛÜ ÜÛÛÛß Ü
ÜܲÛßßßßßßÛÛÜÜÜ ßÛÛ²ß ßÛÛÛ²ÛÜÜÜÜÜÜÜÜÜÜÜÜܲÜÛÛß ßÛÛÛÛÛÛÛÛÛÛßßßß² ÜÜÛß
Üßß° ß²Û²Û ÛßÛÛÜÛÜßÛ±Þ²ÛÛÛÛÛÛÛÛÛÛÛÛ±ÛßÜÛÜÛÛß ÜÛÛÛÛßß
ÜÛ²ß ß Þ²Ûß߲ݰ °Þ²ßßÛ²Ý Ü²Ûßß
° ß ß ß°

þ þ
ÜÜÜ ÜÛÝ ÞÛÜ ÜÜÜ
ÜÜÛÛ±²Û²ÛÜÜ ÞÛÛ ÛÛÝ ÜÜÛ²Û²±ÛÛÜÜ
²Û²ÛÜßÛß°ß²ßÛÜ ÛÛÝ GREETINGS ÞÛÛ ÜÛ߲߰ßÛßÜÛ²Û²
ÞÛ²ß ßÛ²Ü ÞÛÛ ÛÛÝ Ü²Ûß ß²ÛÝ
ÛÛÝ ßÛÛÜ Û²Ý Þ²Û ÜÛÛß ÞÛÛ
²ÛÛ ß²ÛÜ ÞÛÛ ÛÛÝ ÜÛ²ß ÛÛ²
² ß²²Ü ßÜÛ±ÜþÜÛÛÝ ÞÛÛÜþܱÛÜß Ü²²ß ²
ÜÛÛÜ ÛÛÛþ ß²ß ÞÛÝ ÞÛÝ ß²ß þÛÛÛ ÜÛÛÜ
²ÞÜßÛÜß²Ûþ Û Û þÛ²ßÜÛßÜݲ
±Þ²² ßÛÛß Ý Þ ßÛÛß ²²Ý±
±Þ²Û ² þ þ ² ۲ݱ
±ÞÛÛ ± ± ÛÛݱ
°ÞÛÝ ± ± ÞÛÝ°
°ÛÛ ÛÛ°
ÞÛÝ ° ° ÞÛÝ
ÛÛ ° ° ÛÛ
ÛÝ ° ° ÞÛ
Û All our friends out there ... Û
Û Û
Û Respect goes out to the competition Û
Û and to those who keep the scene secure! Û
Û Û
ÛÝ ÞÛ
ÛÛ ÜÜÛÛÛ۲ܲÛÛÛÛÜÜ ÛÛ
ÞÛÝ ÜÛÛÛÛÛÛÛÛÛÛ²ÛÛÛÛÛÛÛÛÛÛÜ ÞÛÝ
°ÛÛ ÜÛÛÛ²±²²ÛÛÛ°°°°°ÛÛÛ²²±²ÛÛÛÜ ÛÛ°
°ÛÛÝ ÜÛÛÛÛ±±²ÛÛÛ²°°°°°°°²ÛÛÛ²±±ÛÛÛÛÜ ÞÛÛ°
°ÞÛÛ ÛÛÛ²²±²ÛÛÛ²°°°°°°°°°°°²ÛÛÛ²±²²ÛÛÛ ÛÛÝ°
° ÛÛÝ ÛÛÛ²±²²ÛÛÛ°°°°°°°°°°°°°°°ÛÛÛ²²±²ÛÛÛ ÞÛÛ °
° ÛÛÛ ÛÛÛ²²²²ÛÛÛ±°°°°°°°°°°°°°°°±ÛÛÛ²²²²ÛÛÛ ÛÛÛ °
° ÛÛÛ Ü ÛÛÛ²²²²ÛÛÛ²°°°°°°°°°°°°°°°°°²ÛÛÛ²²²²ÛÛÛ ÛÛÛ °
° ÛÛÝ ß±ß ÛÛÛ²²²²ÛÛÛÛ±°°°°°°°°°°°°°°°°°±ÛÛÛÛ²²²²ÛÛÛ ÞÛÛ °
°ÞÛÛ ÛÛÛÛ²²²²ÛÛÛÛ±°°°°°°°°°°°°°°°°°±ÛÛÛÛ²²²²ÛÛÛÛ Ü ÛÛÝ°
ÞÛÛ ÛÛÛÛ²²²²ÛÛÛÛÛ°°°°°°°°°°°°°°°°°ÛÛÛÛÛ²²²²ÛÛÛÛ ß±ß ÛÛÝ
°ÞÛÛ ÛÛÛÛ²²²²ÛÛÛÛÛÛ°°°°²²ÛÛÛ²²°°°°ÛÛÛÛÛÛ²²²²ÛÛÛÛ ÛÛÝ°
°Þ²ÛÝ ÛÛÛÛ²²²²ÛÛÛÛÛÛ°²ÛÛÛÛÛÛÛÛÛ²°ÛÛÛÛÛÛ²²²²ÛÛÛÛ Þ۲ݰ
°Þ²²þÜÛÛÜ ÛÛÛÛ²²²²²²ÛÛÛÛ²ÛÛÛÛÛÛÛÛÛ²ÛÛÛÛ²²²²²²ÛÛÛÛ ÜÛÛÜþ²²Ý°
ÜÞßÜÛß ßþ ÛÛÛÛ²²²²²²²²ÛÛÛÛÛÛßÛÛÛÛÛÛ²²²²²²²²ÛÛÛÛ þß ßÛÜßÝÜ
ßÛÛß Ü±Ü Ü ÛÛÛÛÛ²²²²²²²ÛÛÛÛÛÝ°°°ÞÛÛÛÛÛ²²²²²²²ÛÛÛÛÛ Ü±Ü ßÛÛß
þ ÜßÜÛÛÛÜ ß±ß ÛÛÛÛÛÛÛ²²²²²²²ÛÛÛÛÛ°°°ÛÛÛÛÛ²²²²²²²ÛÛÛÛÛÛÛ Ü ÜÛÛÛÜßÜ þ
±þÜ ßܲ±ß ÛÛÛÛÛÛÛÛÛ²²²²²²²ÛÛÛÛÛÜÛÛÛÛÛ²²²²²²²ÛÛÛÛÛÛÛÛÛ ß±ß ß±²Üß Üþ±
± ÛÜ ß Ü²ÛÜ ÛÛÛÛÛÛÛÛ²²²²²²²²²ÛÛÛÛÛÛÛÛÛ²²²²²²²²²ÛÛÛÛÛÛÛÛ ÜÛ²Ü ß ÜÛ ±
± Þ²ÛÜÛßÛ ß ÛÛÛÛÛÛÛ²²²²²²²²²²²²ÛÛÛÛÛ²²²²²²²²²²²²ÛÛÛÛÛÛÛ ß ÛßÛÜÛ²Ý ±
° °ÛÛß ÞÛ ²ÛÛÛÛÛ²²²²²ÛÛÛ²²²²²²²Û²²²²²²²²ÛÛÛ²²²²ÛÛÛÛÛ² ÛÝ ßÛÛ° °
° Üß ÜÛÛÝ ÜÛÛÛÛÜ ²ÛÛÛÛÛ²²²²²ÛÛÛÛÛÛ²²²²²²²²ÛÛÛÛÛÛ²²²²ÛÛÛÛÛ² ÜÛÛÛÛÜ ÛÛÜ ßÜ °
° ± ÜÛÛß ÜÛÛÛÛÛÛÛÛ ²ÛÛÛÛÛ²²²²²ÛÛÛÛÛÛÛ²²Û²ÛÛÛÛÛÛÛ²²²²ÛÛÛÛÛ² ÛÛÛÛÛÛÛÛÜ ÛÛÝ ± °
° ± ÛÛÝ ÛÛÛÛÛÛÝß Ý²ÛÛÛÛ²²²²²²²Û²ÛÛÛÛ²ÛÛ²ÛÛÛÛ²Û²²²²²²ÛÛÛÛ²Þ ßÞÛÛÛÛÛÛ ÞÛÛ ± °
° ° ÛÛ ÞÛÛÛÛÛÝ ÜÜ ÛÛÛÛ²²²²²²²²²²²ÛÛ²²²²ÛÛ²²²²²²²²²²ÛÛÛÛ ÜÜ ÞÛÛÛÛÛÝ ÛÛ ° °
° ²Û ÛÛÛÛÛÛÛÛÛÛÜ ÛÛÛÛ²²²²²²²²²²²Û²²²²Û²²²²²²²²²²ÛÛÛÛ ÜÛÛÛÛÛÛÛÛÛÛ Û² °
° Û² ÛÛÛÛÛÛß Û ÛÞÛÛ²²±²²²²²²Û²²²²²²Û²²²²²±²²ÛÛÝÛ Û ßÛÛÛÛÛÛ ²Û °
ÞÛ ÛÛÛÛÛ ±þ ÛÛÛÛÛÛÛ±²²²²Û²±±±±²Û²²²±ÛÛÛÛÛÛÛ þ± ÛÛÛÛÛ ÛÝ
° ÛÛ Ü ÛÛÛÛÝ ± ÛÛÛÛÛÛ²±±²±²±²ÛÛÛÛÛÛ²²±²±±²ÛÛÛÛÛÛ ± ÞÛÛÛÛ ÛÛ °
° ÞÛÝ ß±ß ÛÛÛÛÝ ± ÛÛÛÛÛÛÛ±±±±±±±²ÛÛ²±±±±±²ÛÛÛÛÛÛÛ ± ÞÛÛÛÛ ÞÛÝ °
° ÛÛ ÞÛÛÛÛ ° ÛÛÛÛÛÛÛ±±±±±²ÛÛÛÛ²±±±±ÛÛÛÛÛÛÛ ° ÛÛÛÛÝ ÛÛ °
ÛÛ ÛÛÛÛÝ ÛÛÛÛÛÛÛÛÛ±±±ÛÛÛÛÛÛÛ±±±ÛÛÛÛÛÛÛÛÛ ÞÛÛÛÛ ÛÛ
ÛÛ ÞÛÛÛÛ ° ÛÛÛÛÛÛÛÛÛÛ±ÛÛÛÛÛÛÛÛÛ±ÛÛÛÛÛÛÛÛÛÛ ° ÛÛÛÛÝn0!ÛÛ
ÛÛ ÛÛÛÛ ° ÛÛÛÛÛÛÛÛÛÛÛßÜÜÜÜÜßÛÛÛÛÛÛÛÛÛÛÛ ° ÛÛÛÛ ÛÛ Ü
ÛÛÞÛÛÛ ° ÛÛÛÛÛÛÛÛ²²ÝÛÛÛÛÛÞ²²ÛÛÛÛÛÛÛÛ ° ÛÛÛÝÛÛ ß±ß
°ÞÛÛÛ ßÛÛÛÛÛÛÛÝßßÛÛÛßßÞÛÛÛÛÛÛÛß ÛÛÛÝ°
ÞÛÛÛ Ü ° ßßßßßß ßßßßß ° ÛÛÛÝ
ÛÛÛ° ß±ß ° ° °ÛÛÛ
ÛÛÛ ° ù ù NFO LAST UPDATE ON 2009 ù ù ° ÛÛÛ
ÞÛÛ ° ° ÛÛÝ
ÛÝ Ü ÞÛ
ÞÛ ° ß±ß ° ÛÝ
Û ° ° Û
Ý Þ
þ þ



引用
ed2k:
//|file|OriginLab.OriginPro.v8.6.SR3.Cracked-EAT.zip
|397532745|3CBE2CE9D5E18D459A16374FF8B9DBD0
|h=M4HTKMVSWHMBSMLVUQIREVXAHFSXMWS7|/
资源更新列表
http://www.VeryCD.com/i/5190747/create/fol...postTime
这里是其它用户补充的资源(我也要补充):
暂无补充资源