专辑英文名: It's Love
专辑中文名: 爱 是。。。
音乐风格: 爵士
资源格式: FLAC
发行时间: 2012年01月31日
简介: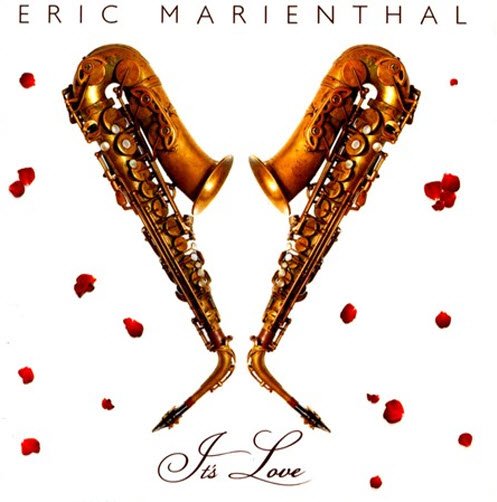 专辑介绍:

艾瑞克.马瑞安托 是当今现代爵士乐坛中少见的全面性萨克斯风名家,原本只在 Jazz Club中演出的他,因被Fusion先驱─Chick Corea奇.柯瑞亚发掘,因而使艾瑞克展开了一段崭新的演出生涯!

除了跟著乐团展开世界巡迴表演、推出个人专辑外,也在作曲、编曲上发挥创作的才能,全方位的当代爵士演绎在他身上,呈现最为令人击节而讚的感动诗篇!

Audio CD (January 31, 2012)
Original Release Date: 2012
Number of Discs: 1
Label: Ent. One Music
ASIN: B006CLHERS

Saxophonist Eric Marienthal is among contemporary jazz's busiest talents. On the day that It's Love was released, Marienthal also played a starring role on the Jeff Lorber Fusion entry Galaxy. The two albums reflect Marienthal's varied talents, as both a creative improviser and a lover of groove-oriented popular music. It's Love was produced by guitarist Chuck Loeb, who also appears throughout the set. Also in this studio band are Yellowjackets' keyboardist Russell Ferrante, drummer Gary Novak, and bassist Tim Lefebvre. Marienthal's love of pop-soul is displayed on the album's opening number, a cover of Brenda Russell's iconic "Get Here." Introduced by Ferrante's piano and spare percussion and guitar, Marienthal's alto moves right into the melody and sticks close while digging deep into his horn's grain for emotion. When the key change happens, he syncopates the lyric flow and allows the melody to guide him. While this track has been covered by many singers, pulling it off in a contemporary jazz setting isn't easy. The temptation to show off one's chops at the expense of the tune is everywhere; Marienthal's discipline keeps him honest and he lets its original intent flow right through to the listener. He switches gears on a 21st century reading of Irving Mills' "In a Sentimental Mood," which doesn't resemble any instrumental version out there -- Loeb's solo guitar intro evokes Wes Montgomery before Ferrante and Marienthal enter and return what has long been a vehicle for jazz improvisation back into a lyric song. The title track is a haunting ballad co-written by Marienthal and Loeb, while the latter's "Two in One" is a midtempo groover with Marienthal soloing on soprano. "Babycakes" and "St. Moritz" were co-composed by the saxophonist with Lorber. The former evokes the Crusaders circa 1969 and 1970 as Marienthal uses Wilton Felder's soulful phrasing in a gospelized groove while Loeb plays tasty fills à la Larry Carlton. Lorber contributes keyboards and additional guitar, too. On "St. Moritz," Till Brönner's trumpet adds depth, density, and an added lyricism to the breezy Caribbean atmosphere until the midway point, where it gets nocturnal and funky. It's Love is a (mostly) laid-back offering, yet it's solid: beautifully arranged and executed, its silky production and emotive undertones, make it a perfect Valentine's Day soundtrack to boot. ~ Thom Jurek

Audio Mixers: Phil Magnotti; Brian Culbertson.

Recording information: Annie's Hall Studios; Bill Putnam's Studio 604; JHL Sound; Sax Trax Studios.

Photographer: Joaquin Palting.


代码
4 of 5 people found the following review helpful
5.0 out of 5 stars Great cd March 14, 2012
By Beverley
Format:Audio CD|Amazon Verified Purchase
I couldn't wait to receive this new Eric Marienthal CD and it was worth waiting for! It is one of his best--- if not the best. Wonderful smooth jazz at it's best as only Eric does it. Every selection is a winner and this CD is a must for jazz fans .
Comment |
Was this review helpful to you?
1 of 1 people found the following review helpful
5.0 out of 5 stars Just what the Dr. ordered for Father's Day! July 15, 2012
By bills wife
Format:Audio CD|Amazon Verified Purchase
Had listened to "Get Here" on Sirus and loved it. It was the only thing he had asked for and he thought it was great.
Comment |
Eric Marienthal - Saxophones, Flute, Clarinet
Till Brönner - Trumpet
Russell Ferrante - Piano, Keyboards
Brian Culbertson - Piano, Keyboards
Pat Bianchi - Hammond B3 Organ
Jeff Lorber - Keyboards, Guitar
Chuck Loeb - Guitar, Keyboards
Jimmy Haslip - Electric Bass
Tim Lefebvre - Electric Bass
Gary Novak - Drums
David Charles - Percussion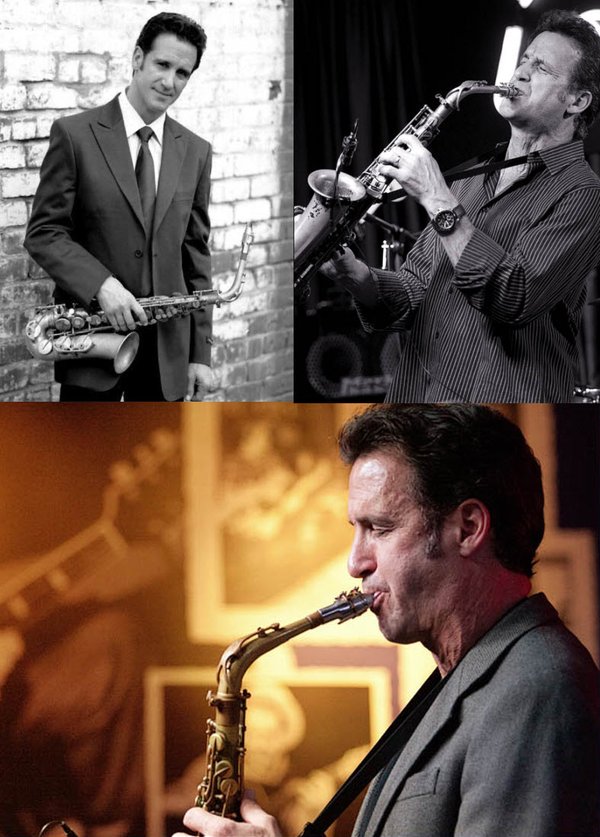 专辑曲目:
01. Get Here 4:29
02. In A Sentimental Mood 5:20
03. Can't Buy Me Love 5:49
04. It's Love 5:52
05. Two In One 6:21
06. Costa Del Soul 5:20
07. Babycakes 4:41
08. Cafe Royale 6:00
09. St. Moritz 5:25
10. When I Found You 4:21
这里是其它用户补充的资源(我也要补充):
暂无补充资源