专辑英文名: When Time Turns Around
专辑中文名: 时光飞逝
别名: 倒转时光
音乐风格: 民谣
资源格式: FLAC
发行时间: 2006年
简介: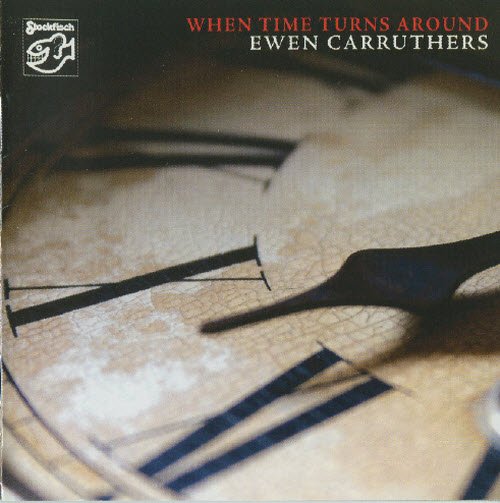 专辑介绍:

最顶级的录音 最发烧的人声
Stockfisch唱片录音採用二十八位元的类比数位转换器、NAGRA-D等超发烧设备录制,并以B&W NAUTILUS 801进行鑑听。

伊温卡路瑟常被称为「乐手们的音乐家」,因为这位来自加州的民谣歌手的作品深深的影响了许多同儕,包括亚伦泰勒、麦可席尔维等人。这张「倒转时光」是他在Stockfisch的第一张专辑,果然交出了一张漂亮的成绩单。

他的歌曲取材甚广,像是标题曲是来自史帝芬霍金的名著「时间简史」,「皮耶奥古斯丁雷诺瓦」灵感则是来自雷诺瓦名画「船上宴会的午餐」,「在你的画室」描写的是民谣女歌手琼妮米雪儿拿起画笔的情景。「鲁宾斯坦的回忆」则是以不血腥的方式讲出集中营的故事。这里面的歌曲,最早的是写作於1970年代,许多歌手都翻唱过的「巴黎」,真可说是三十年的珠玉集结。

身为祖父级的歌手,伊温卡路瑟的歌曲果然如同醇酒佳酿,越陈越香。毫无火气。完全不用打击乐器的编曲,却让人听到淳厚的歌声及熟练的吉他演奏魅力。听听「鲁宾斯坦的回忆」的吉他自弹自唱,就让人回味无穷。由於伴奏吉他手Chris Jones已经在去年过世,本张专辑许多吉他伴奏改由Stockfisch另外一位歌手麦可席维尔助阵,一样有精彩的演出。

本张专辑的录音显示 Stockfisch老闆Pauler Gunter的录音技巧也是越来越纯熟。除了以往吉他在两旁出现、主唱置中的编排外,本张专辑更将和声录制於音场后方,宽阔而温暖的和声让音乐听起来更为饱满、舞台更形宽阔。第八曲「下一个故事」,左右两侧的风笛一高一低,不但笛声饱满温暖,气流声的形体更相当明显,成为聆听上的一大享受。当然,伊温的人声更是柔而不腻,中低音域的歌声厚实有穿透力,是整张专辑的主角。Stockfisch录音一向有的温暖透明音色表现依旧,让这张专辑无论在演奏或录音方面都有极高成就,是民谣录音的经典之作。

【曲目】
01. 倒转时光 When Time Turns Around
02. 皮耶奥古斯汀雷诺瓦 Pierre-Auguste Renoir
03. 琥珀厅 The Amber Room
04. 在你的画室 In Your Studio
05. 骷髏船员 The Skeleton Crew
06. 中国旅行者 China Traveller
07. 鲁宾斯坦的回忆 Rubenstein Remembers
08. 下一个故事 One More Story
09. 讯息 The Messege
10. 龙舌兰酒絮语 Talkin' Tequila
11. 巴黎 Paris
12. 路易斯与克拉克 Lewis And Clark

Ewen passed away in October 2010.
There is a memorial web site here.
SFR 357.6037.2
Stockfisch Records

With voice a hybrid of Gordon Lightfoot and Roger Whittaker, it is no wonder that Ewen Carruthers has a solid following worldwide and certainly no wonder that When Time Turns Around has gained critical praise from all corners, but the key to this album lies in the songs. Twelve beauties found their way here, each a story in itself and presented in a simple, straightforward style pretty much missing in today's world of music. They are more toward the middle of the road than you might think, but they are Carruthers, pure and simple.

The Amber Room gives musical insight to the last days of the Tsar and Tsarina of Russia. Knowing they will die, they await word from the reloutionary powers, treasuring every last second together with their family and enjoying their last moments in the Amber Room, an incredible wonder in itself (dismantled by the Germans during World War II). Lost and gone, Carruthers recreates its magnificence not in the description of the room, but in the wonder it created in two people, very much in love, in their final days.

The Holocaust is presented by the portrait of Rubenstein in Rubenstein Remembers, more a look at the man and his reluctant memories than the tragedy itself. There is no way any human could go through such a horror and not be broken. Carruthers understood and presents just that point.

One of the more modern style songs is The Message about leaving a message on the moors he walked with his son and daughter in 1992. A beautiful melody supported by stellar acoustic backing, it really shines.

Plenty more stories are here: one about Paris, one about Renoir, one about sailors lost at sea. They are stories, like I said, and a part of who Carruthers is. And they are worth hearing for that reason alone.

All twelve songs hit their mark and there are probably numerous reasons. Strum just is not in Carruthers' vocabulary and he finger-picks his way through each song. It is not only apt, but necessary. It wouldn't sound quite right any other way. Production is masterfully handled by Gunter Pauler (listen to it on headphones and you will understand). The backing musicians and vocalists are not only spot on, but are so beautifully recorded you almost miss it.


引用
There is a phrase used in English that has no exact equivalent in German. An artist may be called a "musicians' musician", and by that be described as a musician, whose genius is admired by his colleagues in the highest degree; maybe his art has formed the style of a whole musical genre, but due to whatever reasons has never found mass appeal and popularity.

Ewen Carruthers is of this caliber. His new album "When Time Turns Around" is the latest release of the Stockfisch label. And this fine CD could and should relieve Carruthers from his status as being the all-time secret of the Inner Circle of folk music.

Ewen Carruthers´ folksongs are unbelievably condensed matter; they are diamonds reduced to their essential artistic content which have influenced many of his fellow musicians - among them Allan Taylor and Mike Silver.

Musicians:
Ewen Carruthers, vocals, guitar
Mike Silver, guitar, backing vocals
Chris Jones, guitar
Siard de Jong, fiddle, mandolin, waldzither, flute
Christina Lux, backing vocals
Fiona Simpson, backing vocals
Roger Nicholls, backing vocals
Iris Kramer, flugelhorn
Hrolfur Vagnsson, accordion
Brian O´Connor, tin whistle, flute
Wolfgang Beisert, mandolin
Beo Brockhausen, tin whistle, low whistle, accordion
Michel Poffet, double bass
Hans-Jörg Maucksch, fretless bass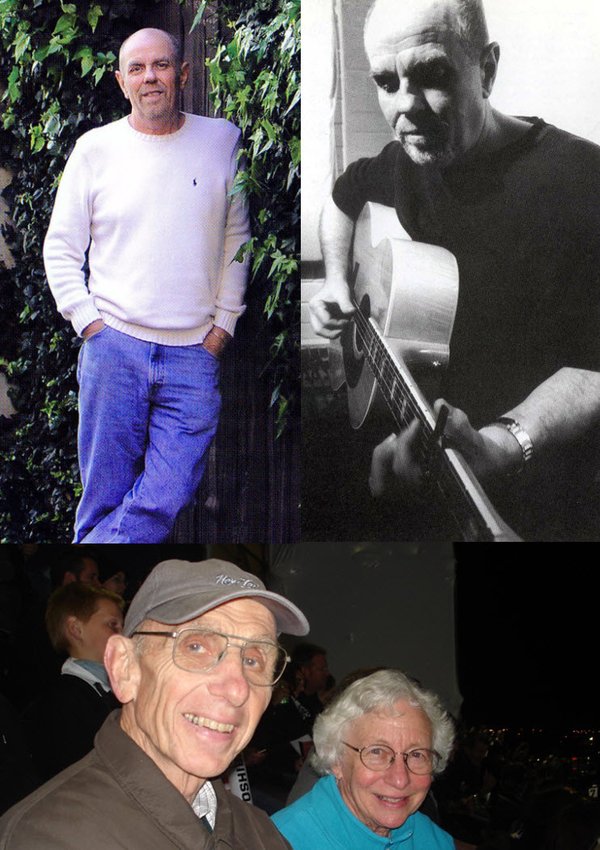 Ewen Carruthers (1942 - 2010), Ewen was a very private, modest person. He did not disclose much information about hs past and personal life. However, many clues to Evwn 's past can be found in his songs. They speak for themselves....
专辑曲目:
01. When Time Turns Around 4:47
02. Pierre-Auguste Renoir 4:50
03. The Amber Room 5:19
04. In Your Studio 3:51
05. Skeleton Crew 4:47
06. China Traveller 2:59
07. Rubenstein Remembers 4:06
08. One More Story 4:29
09. The Message 3:25
10. Talkin´ Tequila 3:37
11. Paris 3:29
12. Lewis And Clark 4:21

Total Time 50:02
这里是其它用户补充的资源(我也要补充):
暂无补充资源