中文名: 英文外贸网店建站程序
英文名: CS-Cart
资源格式: 压缩包
版本: v3.0.1 RC Ultimate Edition PHP NULL
发行时间: 2012年
制作发行:
Simbirsk Technologies Ltd
简介: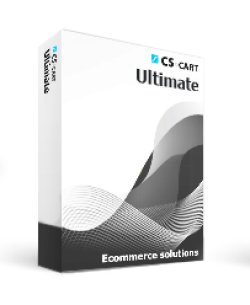 CS-Cart建站程序是和x cart并驾齐驱的重量级商业商城软件,CS-Cart几乎具有所有网店应该具有的功能,并以插件的方式让您选择是否开启和关闭。软件虽然强大,速度也相 当不错,这归功于完善的Cache功能。CS-Cart针对独立主机部署的用户还提供了2款非常好的软件产品,一款是Live Support工具软件,一款是网站整个系统的Backup软件。这两款软件极大的增加了产品的易用性,节约了大量成本。


CS-Cart的主要特点包括:

标准功能:

100%代码开源,基于MVC系统架构基于Web的安装方式和网店配置直观、易用的管理面板批量更新目录,产品和图片可以使用CSV格式导入和导出产品,用户,订单和翻译语言等资料不需要懂得技术就可以进行安装和设置网店

国际化功能:

除了基本语言是英语,目前已经集成8种语言容易添加新的语言,也容易在线翻译新语言可设定的多国货币单位功能可设定的国际度量衡功能可设定的国家,州,省等等地理位置资料可设定的国际时区功能

搜索引擎优化(SEO):

搜索引擎友好链接,带有关键词的URLs可为产品,目录,内容页面定制关键词和描述生成HTML格式的产品和目录页面生成网站地图产品,内容交叉链接

设计和布局:

前台后台都是独立出来的模板引擎,方便设计升级可视化调整设计布局,完全可定制功能基于AJAX技术构建,最少的刷新整个页面,提升良好的用户体验目录, 产品缩略图和大图一页购买功能,极大简化购物流程,增强购物乐趣区块式的设计,能生成复杂的产品/目录和页面列表可视化语言编辑器,实时翻译第3方语言所 有页面都设计购物车强大的界面编辑器。

产品和目录功能:

支持无限产品,无限目录产品克隆功能,极大提高了产品更新效率无限目录嵌套,支持任意级次的商品目录分类产品和目录批量管理

运输和税:

支持国际主流快递:UPS,FedEx, USPS, DHL 等,具有实时计算运费功能。可以手动设置运费自动计算功能免运费选项客户选择运输方法关税,消费税,增值税支持,基于不同国际,不同产品的灵活税率设定

网上支付系统:

线下支付系统: 支票, 西联汇款, 速汇金, 电汇, 运费到付等实时的在线支付接口: 超过50种国际支付系统允许创建新的支付方法,并且能支持国内的信用卡在线支付方式.

后台管理附加功能:

提供管理分级功能,方便设定员工管理提供订单统计功能提供访问分析数据功能IP访问限制功能整合Webmail系统虽然cs cart功能很强大,但是到目前为止没有一款英文网店产品能够完成所有需求。没有一款外贸网店系统是十全十美的,只有选择最接近自己所有需求的系统,并在 此基础上进行二次扩展开发,修改。







Specially designed to make multi-store management easy and flexible. With Ultimate Edition you can manage all your stores from a single administration center having full control over each store. Storefronts can be treated both fully independently or as a whole interconnected network with shared products and customers.

Ultimate Only Features

Multiple Storefronts, Single Admin Panel

All the shops within an Ultimate bundle are connected to the same back-end. Your customers shop on different web-stores, but all the information is collected and conveniently represented for you in a single admin area.

Unlimited Scalability

No restrictions for expansion! CS-Cart Ultimate can handle any number of storefronts you need. Purchase additional storefront licenses ans add them in just a few clicks in the admin panel.


Shared Products

All Ultimate stores share a common database. Any product can be shared between several stores, which means that it will be available for purchase in all of them. Its stock will be properly monitored by the software automatically.

Shared Customers

It is possible to share customer database among storefronts. A shared customer can use the same credentials to log in on multiple stores within your Ultimate network having signed up only once.


Each Ultimate Storefront Is a Complete Online-Store

Every Ultimate storefront is an independent web-store with its own domain, design and a full set of configurable parameters. It is in fact a full-fledged CS-Cart Professional store, only enhanced with the CS-Cart Ultimate functionality.

Precise Customer Targeting

CS-Cart Ultimate allows you to create region-specific stores. The software can automatically detect visitor's country using GeopIP and redirect them to the appropriate storefront.


Flexible Admin Management

Apart from the root administrator who has the full control over all storefronts there can be created unlimited number of usergroups with individually defined permissions. It is possible, for instance, to create a usergroup whos members will have access only to a particular storefront via the admin panel.

Individual Settings for Storefronts

Different stores within the same Ultimate installation can have different payment and shipping methods, as well as taxes and other settings.



System Requirements
Web server environment

CS-Cart is developed to meet most server configurations ranging from shared hosting accounts to dedicated servers. In fact, there are only two core things that your host must have to run CS-Cart:
PHP version 5.1 to 5.3 (PHP 5.4 is not yet supported);
MySQL version 4.1 or greater.

This makes CS-Cart compatible with almost every server that supports PHP and MySQL. However, we recommend Apache or any interchangeable alternative as the most robust and stable server for your web store.

Other requirements and recommendations include:
safe_mod is disabled;
GD library is installed;
cURL support is enabled;
This PHP extension is required to ensure support for secure connections and some payment systems, including PayPal, Authorize.Net and Google Checkout, as well as real-time shipping rate calculators for FedEx and DHL/Airborne;
file_uploads is enabled;
.htaccess file (if supported) should have the following directives allowed: DirectoryIndex, Deny, Allow, Options, Order, AddHandler, RewriteEngine, RewriteBase, RewriteCond and RewriteRule.
Server operating system

With respect to the server operating systems, we recommend a Unix-like operating system such as FreeBSD or Linux, but a Windows-based server will do. Our commitment to Unix-like systems is confirmed by their well-known scalability, better security capabilities and higher performance level.
Compatible Hosting Providers

As you see, the requirements for the web server environment are quite typical, and there are thousands of hosting providers that are going to meet them. If you have not decided on the hosting for your web store yet and are scared of the nightmare to choose one from the crowd, please consider a compatible hosting provider from CS-Cart Marketplace.



代码
. _________________ _ .
. . \ _ / . .
. : \ // : .
: | _ ___\ _ // | :
| | \\\ // | |
. | | _ __\\\_ // | | .
_| _| \ // |_ |_
. \_ \. _ ..\ . //.. _ ./ _/ .
. | | \ : \ / : / | | .
: | | __\ ....:.. \ / ..:.... /__ | | :
_ _ _|___|_/\. | \ \ :.:. / .:.: / / | ./\_|___|_ _ _
\\| : \\ __\ . : /_ : . /__ // : |//
\ . \\\ \ :.....: :.....: / /// . /
|\ \\\ \ / /// /|
[ [ ::::: l \ :::::: \\\ . . /// :::::: / l ::::: ] ]
_ __ | \ \\ - V A L O R - // / | __ _
/_|_ _\ \ / /_ _|_\
/\ |\/ . /\ . \/|
_ _ _ __/ \ :_______ _/\____ / \__ ________ ________/\
\\\\. \ | /___\___ \_/. / _\ _ \_\ _____ \_
\\ \| / _ // /_____/ / /\/ _/ _/_
\ \ / / / / / / / \ \
\_______ /\__________ /__________ /\__________/_____ /\ \_ _ _ _
: \/ \/ \/ \/ \_______////
__|_ _ ___ __ _ _ _ _ __ ___ _ _:__
_ _ __\ |\/// // \\ \\\/| /__ _ _
| |
| CS-Cart v3.0.1.RC.Ultimate.Edition.- |
|_ _ __ . . __ _ _|
\\ //
|/ \|
| Release Date : 2012-07-03 Num. Disks : xx/12 |
| |
| __|_ _ ___ __ _ _ _ _ __ ___ _ _:__ |
_ | __\ |\/// // \\ \\\/| /__ | _
| |
| I N F O R M A T I O N |
|_ _ __ . . __ _ _|
\\ //
|/ \|

Exhaustive ecommerce

CS-Cart is the best shopping cart solution for
building an ecommerce website of any size: from a
small web store to a virtual shopping mall. A
ready storefront, support for many payment and
shipping options, full inventory control,
unlimited products, promotional tools, and other
ecommerce software features out-of-the-box.

Built-in content management

With our ecommerce software you can create, edit
and publish all kinds of web content including
static pages, surveys, newsletters, contact
forms, graphic and text banners, customer
testimonials, and many others. Handy menu-builder
makes the storefront navigation convenient and
clear to your web store visitors.

Search engine optimized

CS-Cart shopping cart software offers a search
engine friendly environment that involves the
tableless layout, customizable META tags,
friendly URLs and Google sitemap. This all
contributes well to the proper indexing of your
web store and generally improves its ranking
among the popular search engines like Google,
Yahoo! Search and Bing.

Customizable PHP software

CS-Cart is PHP shopping cart software that uses
MySQL to store data and Smarty template engine to
build the websites look and feel. And its 100%
open source code, hook-based modular
architecture, modern design technologies,
impressive flexibility and development API make
CS-Cart a perfect platform for custom ecommerce
requirements.

http://www.cs-cart.com/

__|_ _ ___ __ _ _ _ _ __ ___ _ _:__
_ _ __\ |\/// // \\ \\\/| /__ _ _
| |
| I N S T A L L A T I O N |
|_ _ __ . . __ _ _|
\\ //
|/ \|

Unpack the release, and check documentation

__|_ _ ___ __ _ _ _ _ __ ___ _ _:__
_ _ __\ |\/// // \\ \\\/| /__ _ _
| |
| G R E E T I N G S |
|_ _ __ . . __ _ _|
\\ //
|/ \|
Our greetings goes out to all them hardworking
groups out there whom make the scene what it is
you are all a great inspiration to us.

MYTH :: TiTAN :: CORE :: EDGE :: F4CG :: TBE

. _________________ _ .
. . \ _ / . .
. : \ // : .
: | _ ___\ _ VLR // | :
| | \\\ // | |
. | | _ __\\\_ // | | .
_| _| \ // |_ |_
. \_ \. _ ..\ . //.. _ ./ _/ .
. | | \ : \ / : / | | .
: | | __\ ....:.. \ / ..:.... /__ | | :
_ _ _|___|_/\. | \ \ :.:. / .:.: / / | ./\_|___|_ _ _
\\| : \\ __\ . : /_ : . /__ // : |//
\ . \\\ \ :.....: :.....: / /// . /
|\ \\\ \ / /// /|
: V A L O R :
: :
这里是其它用户补充的资源(我也要补充):
暂无补充资源