中文名: 2CAudio 混响效果器插件
英文名: 2CAudio The Perfect Storm Bundle
资源格式: 压缩包
版本: v1.0 WIN OSX
发行时间: 2012年
简介: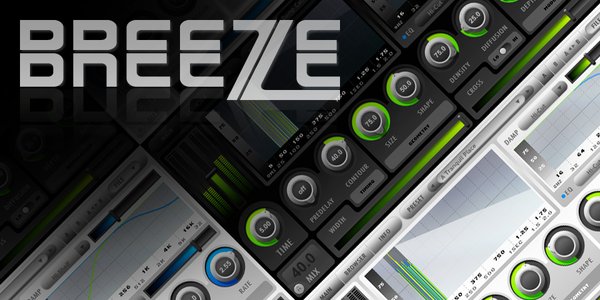 完美风暴组合包括二个混响 Aether, Breeze.

Aether 是"终极品质",自我调节算法的混响,采集了160预置。
Breeze 是 Aether 的表亲,着重于简单,效率和经济性。


Perfect Storm Bundle The Perfect Storm Bundle consists of Aether, Breeze, the Aether Integrity Expansion and the Aether Creativity Expansion.


Compatibility:

(WIN) VST,RTAS 32bit and 64bit

(OSX) VST,AU,RTAS 32bit

Aether is the "ultimate quality", self-modulating algorithmic reverb.

Breeze is Aether's eco-conscious cousin, focusing on simplicity, efficiency, and economy.

The Aether Integrity Expansion is a collection of 160 presets for Aether focusing on ultra-realistic halls, chambers, rooms, churches, and small instrument spaces.

The Aether Creativity Expansion is a collection of 150 presets for Aether focusing on thematic presets, huge spaces, and FX which are designed to elicit an emotional response from artists and performers who use Aether as a creative tool and compose directly into it.

2CAudio.The.Perfect.Storm.Bundle.v1.0.WIN.OSX-AiR

Home Page - http://www.2caudio.com/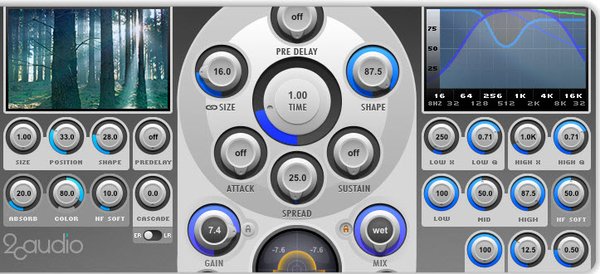 overview

The right tool for the right job.
Join the pack with some of the world's leading artists, composers, producers, and engineers and never be caught without the proper tool. Add Aether, B2, Breeze and all preset expansions to your arsenal in one shot and save big.

Aether

Power. Precision. Versatility.

Aether is an award-winning, ultimate quality, self-modulating algorithmic reverb. It is used daily in the worlds largest music, film, television, and game productions and is heard daily by millions of listeners around the world. It remains one of the industy's undisputed champions of traditional reverb design.
B2

Full Body. Maximum Attitude.

B2 is a modular dual-engine, non-linear spatial processor featuring built-in harmonic distortion and flexible dynamics. It is our most advanced plug-in to date and is capable of both mind-bending creative effects that defy classification as well as stunningly lush reverbs. Its modular design enables an almost infinite variety of sonic possibilities.
Breeze

Simple. Light. Pristine.

Simplicity is the ultimate sophistication. Breeze is the eco-conscious member of our prestigious reverb family. It focuses on ease of use, efficiency, and economy. Plug it in. Turn it on. Go. Add as many as you need. It does not get much simpler than this. But don't be fooled; this lightweight packs a serious performance punch and has several exciting tricks up its sleeves that give it its own unique charm and character.
Aether Preset Expansions

Expand Your Horizons.

Facing tight deadlines? Prefer to focus on making music instead of moonlighting as a preset scientist? The presets included in these products were made by top engineers and sound-designers around the world and together offer over 300 new presets to use either as-is, or as starting points for further refinement and customization.




代码
ÜÜÜÜÜÜÜÜÜÜÜÜÜÜÜÜÜ ÜÜÜÜÜÜÜ
ÜÜ ÜÜÜÜÜ ÜÜÜÜÜÛÛ ÜÜ ÜÜ ÛÛ
ÜÜÜÜÜÜÜÜÜÜÜÜÜÜÜÜÜÜÜÜÜÜÜÜÜÜÛÛ Û²ÜÜÜÜÛ² ÛÛÜÛ² Û² ÛÛÜÜÜÜÜÜÜÜÜÜÜÜÜÜÜÜÜÜÜÜÜÜÜÜ
ÜÛßÛÛß ÜÜÜÜÜÜÜÜÜÜÜÜÜÜÜÜÜÜÜÜÜÜ ÜÜÜÜÜÜÜÜÜ ÜÜÜÜÜÜ ÜÜÜÜÜÜÜÜÜÜÜÜÜÜÜÜÜ ßÛÛßÛÜ
Û²°ÛÛ ÛÛÛß Ûß ßÛÛÜ ßÛ ÛÛÛÛ Û° ÛÛÜ ßÛß ßÛÛÜ°ßÛ °ÛÛ± Û
Û±±²Û ÛÛÛ °ÛÜÜÜÜÜÜÜÜÜÜÜÜÛÛÛ °Û° ÛÛÛÛ °Û° ÛÛÛ °ÛÜÜÜÜÜÜÜÜÜÜÜÛÛÛÛÜÛß °Û±²°Û
Û°²±Û ÛÛÛ°±Û° ÛÛÛ°±Û° ÛÛÛÛ°±Û° ÛÛÛ°±Û° ßÛÛÜÜÜ °Û°Û±Û
Û Û°Û ÛÛÛ±²Û° ÛÛÛ±²Û° ÛÛÛÛ±²Û° ÛÛÛ±²Û° ÛÛÜ°ßÛ° ±Û°Û²Û
Û°Û°ÛÜ ßßßßßßßß ßßßßßßßß ßßßßßßßßß ßßßßßßßß ßßßßßßßß ²Û°Û²Û
Û²Û°ÛÛÛÛÛÛÛÛÛÛÛÛÛÛÛÛÛÛÛÛÛÛÛÛÛÛÛÛÛÛÛÛÛÛÛÛÛÛÛÛÛÛÛÛÛÛÛÛÛÛÛÛÛÛÛÛÛÛÛÛÛÛÛÛÛÛÛÛÛÛÛ°Û²Û
Û²Û°Û²±°ÛÛݲ±ÛÛݲ±°Ý²±²ÛÛݲ±ÛÛݲ±ÛÛݲ±°Ý²±°ÛÛݲ±ÛÛݲ±°Ý²±²ÛÛݲ±ÛÛݲ±ÛÛݲ±²Û°Û²Û
Û²Û°Û±° ÛÛݱ°ÛÛݱ°°Ý±°°ÛÛݱ°ÛÛݱ°ÛÛݱ°°Ý±°°ÛÛݱ°ÛÛݱ°°Ý±°°ÛÛݱ°ÛÛݱ°ÛÛݱ°°Û°Û²Û
Û²Û°Û° ÛÛÝ° ÛÛÝ° °Ý° ÛÛÝ° ÛÛÝ° ÛÛÝ° °Ý° ÛÛÝ° ÛÛÝ° °Ý° ÛÛÝ° ÛÛÝ° ÛÛÝ° °Û°Û²Û
Û²Û°Û ÛÛÝ ÛÛÝ °Ý ÛÛÝ ÛÛÝ ÛÛÝ °Ý ÛÛÝ ÛÛÝ °Ý ÛÛÝ ÛÛÝ ÛÛÝ °Û°Û²Û
Û²Û°Û °Ý °Ý °Ý °Ý °Ý °Ý °Ý °Ý °Ý °Ý °Ý °Ý °Ý °Û°Û²Û
Û±Û°Û °Ý °Ý °Ý °Ý °Ý °Ý °Ý °Ý °Ý °Ý °Ý °Ý °Ý °Û°Û±Û
Û°Û°Û °Ý °Ý °Ý °Ý °Ý °Ý °Ý °Ý °Ý °Ý °Ý °Ý °Ý °Û°Û°Û
ÛÜÛ°ßÜÜÜÜßÜÜÜÜßÜÜÜÜßÜÜÜÜßÜÜÜÜßÜÜÜÜßÜÜÜÜßÜÜÜÜßÜÜÜÜßÜÜÜÜßÜÜÜÜßÜÜÜÜßÜÜÜÜßÜÜÜÜß°ÛÜÛ
ßÛÛÜÜÜÜÜÜÜÜÜÜÜÜÜÜÜÜÜÜÜÜÜÜÜÜÜÜÜÜÜÜÜÜÜÜÜÜÜÜÜÜÜÜÜÜÜÜÜÜÜÜÜÜÜÜÜÜÜÜÜÜÜÜÜÜÜÜÜÜÜÜÜÛÛß


PROUDLY PRESENTS

2CAudio.The.Perfect.Storm.Bundle.v1.0.WIN.OSX

SUPPLIER ..: TEAM AiR
PROTECTION : SERIAL
SIZE ......: 08 * 9,54MB
DATE ......: 07/2012
URL........: http://www.2caudio.com

Ü
ßßßßßßßÛÛ ßßßßßßß Û² ßßßßßßß ßßßßßßÛÜ ÜÛßßßßßßßßßßßßß
Û± ßßÛÛÜ ²Ûßßßß Û± ²Ûßßßß ²ÛßßßßÛ± ßßßßßÛ² ±Ûßßßß
ßß ßßßßßßßßÛ° ßßßßßßßßßßßßßßßßßßßßßßßßßßÛß ßßßßßßßßß ßßßßßßßßßßßßßßßß ßß
ß

Perfect Storm Bundle The Perfect Storm Bundle consists of Aether, Breeze,
the Aether Integrity Expansion and the Aether Creativity Expansion.

Compatibility:

(WIN) VST,RTAS > 32bit and 64bit

(OSX) VST,AU,RTAS > 32bit


Aether is the "ultimate quality", self-modulating algorithmic reverb.

Breeze is Aether's eco-conscious cousin, focusing on simplicity,
efficiency, and economy.

The Aether Integrity Expansion is a collection of 160 presets for Aether
focusing on ultra-realistic halls, chambers, rooms, churches, and small
instrument spaces.

The Aether Creativity Expansion is a collection of 150 presets for Aether
focusing on thematic presets, huge spaces, and FX which are designed to
elicit an emotional response from artists and performers who use Aether as
a creative tool and compose directly into it.


ÜÜ Ü Ü
ÜÜ ßßßßßßÛÜ ÜÛßßßßßßßßßßßßßßßßßßßÛÜ Û² Û²
Û² Û² Û² ßßßßßÛ± Û² ²ÛßßßßÛ² Û± Û±
ßß ßßßßßßßßßßßßßßßßßßß ßßßßßßßßß Û± ßß ßßßßßßßßßßßßßßßßßßßßßßßßßß ßß
ß
1) Unzip, Unrar and install

2) Check \AiR dir

3) Have Phun!


ßßßßßßÛÜ ÜÛßßßßÛÛ ßßßßßßßßßßßßßßß ÜÛßßßßßß
Û² Û² Û± Û± Û² ²Ûßßßß ßßßßßÛ²
ßß ßßßßßßßßßßßßßßßßßß ßßßßßßßßßß Û± ßßßßßßßßßßßßßßßßßßßßßßßßßßßßßßß ßß
ß nFO bY ThE AiRBEARS 2011





这里是其它用户补充的资源(我也要补充):
暂无补充资源