中文名: 驱动程序管理工具
英文名: Driver Genius Professional Edition
资源格式: 压缩包
版本: V11.0.0.1136
发行时间: 2012年
简介: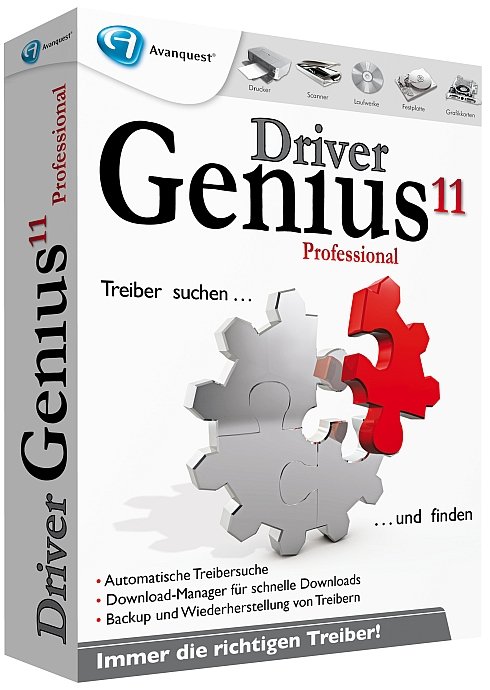 软件类型:软件>系统工具
软件性质:破解软件
操作系统:Windows
应用平台:
Windows 98/98SE
Windows ME
Windows 2000
Windows XP/XP x64
Windows Server 2003/Server 2003 x64
Windows Vista/Vista x64
Windows 7/7 x64
问题反馈:http://www.driver-soft.com/support.html
网站链接:http://www.driver-soft.com/

Driver Genius Professional 专业的驱动程序管理工具,能够检测用户计算机系统中的硬件设备,将全部或任意部分硬件的驱动程序提取备份出来,并能够将备份出来的驱动程序做成Zip压缩文件或自解压文件。在需要恢复的时候只需要点击鼠标,瞬间就可以帮助你轻松搞定。

特色:
1、更专业的驱动备份功能:能够检测用户计算机系统中的硬件设备,将全部或任意部分硬件的驱动程序提取备份出来,并能够将备份出来的驱动程序做成Zip压缩文件或自解压文件。速度敏捷,这份工作快到只需30秒就能全部完成。通过驱动备份功能,大家可以完全免去重新安装系统后驱动程序丢失的烦恼,多台同配置机器也不再需要那数不胜数的驱动光盘了。此外,软件还支持局域网备份功能。
2、更专业驱动还原功能:完全免去了新手不会安装驱动程序的烦恼,在重新安装系统后再也不需要一个一个手动安装驱动,只需点击一下按钮就能将您备份出来的驱动程序自动安装到系统上,干净利落。
3、直接更新驱动程序:内置高达27000余条记录的驱动数据库,提供向导模式和搜索引擎模式,利用驱动之家(http://www.mydrivers.com)庞大的驱动资料库,用户可以准确定位硬件的最新驱动。线下查找驱动更新,然后再连上网络利用下载功能下载驱动程序,省事省费。
4、智能升级功能:驱动之家网站每天都会更新大量的驱动程序下载资讯,利用智能升级功能,您可以让您的驱动精灵软件与驱动之家网站随时保持同步,最新驱动程序尽在掌握!此外,在用户同意的情况下,如果驱动精灵软件出现了新的版本,智能升级功能还能够完成对自身的升级。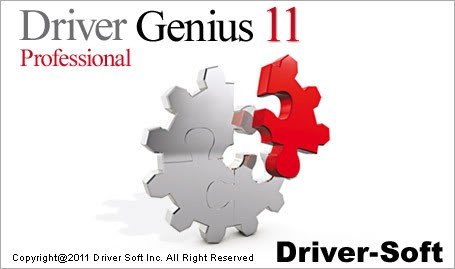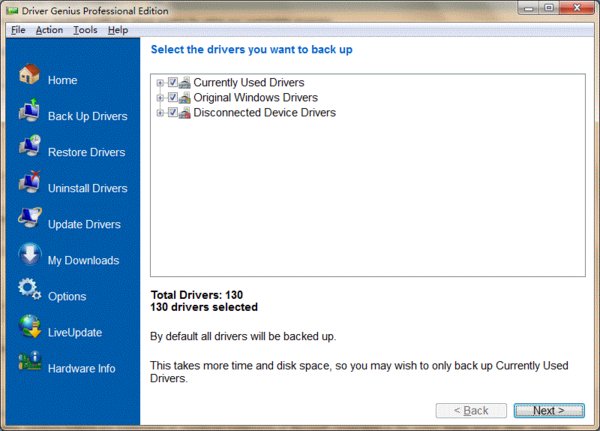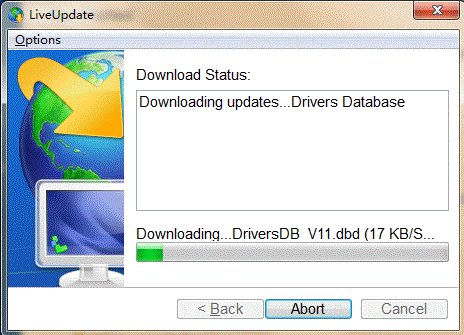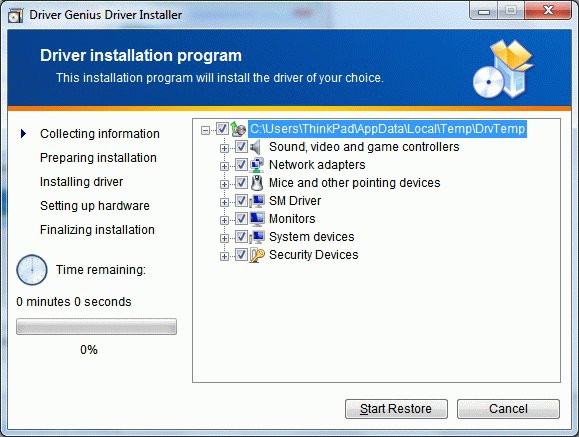 Driver Genius Professional is a professional driver management tool features both driver management and hardware diagnostics. Driver Genius provides such practical functions as driver backup, restoration, update and removal for computer users. If you often reinstall your operating system, you may not forget such painful experiences of searching all around for all kinds of drivers. If unfortunately you have lost your driver CD, the search will be more troublesome and time-consuming. Now with the driver backup function of Driver Genius, you can backup all drivers in your computer before reinstalling, and restore them with the driver restoration function after system reinstallation has been completed. This will dramatically save your time for driver installation during the system installation procedure, and you will no longer worry about where to find a driver. Besides, you can create an automatic installation package for all drivers in your system by Driver Genius. After you have reinstalled your operating system, you can restore all your drivers in just a click by this automatic restoration program. It's really convenient.

Driver Genius can automatically find driver for a device that the system can't find a driver for it. It can recognize the name and vendor's information of the device, and directly provide download URL for the required driver. Driver Genius also supports online updates for drivers of existing hardware devices. There are recent drivers for such hardware devices as motherboards, video cards, sound cards, network cards, modems, monitors, mice, keyboards, digital cameras, video capture cards, etc. on Driver Genius web site. Besides, there are daily updates for many drivers on our site. Our customers can obtain information for latest drivers by Driver Genius's LiveUpdate program, which can synchronize to the database on our site.

Driver Genius Professional Features
1. Find latest driver for your computer. One click to update all drivers.
2. Automatically check for driver updates, make your drivers are always up-to-date.
3. Quickly backs up drivers installed in the system. Free to backup all drivers now!
4. Package all drivers to an executable auto installer. One click to restore all drivers.
5. Remove invalid or useless drivers, improve system performance and stability.
6. New system information tool. Detailed hardware inventory.

Operating System:

Windows 2000/XP/2003/Vista/XP x64/Server 2003 x64/Vista x64/Windows 7/Windows 7 x64/Windows Server 2008/Windows server 2008 x64/Windows 8/Windows 8 x64


Driver Genius Professional Edition 11 (Version:11.0.0.1136) -- 2nd July, 2012

Improvement:

1. Added Windows 8 Release Preview support.
2. Optimized Download-Time out settings to achieve more steady connection.
3. Hardware Info: Added new hardware support and optimized performance for sensor monitoring.
4. Added Bulgarian and Hungarian languages support.

Bug fixes:

1. Fixed Download missions load repeatedly problem.
2. Fixed Hardware Info can't load drivers successfully in scheduled task mode.





代码


Drivers Backup: Driver Genius can detect and quickly backup drivers installed on the system. It can compress the backup drivers to a zip file, self extracting file or an independent executable auto installer program.

Drivers Restore: You no longer need to install drivers one by one after reinstalling your Operating System. Just one click can install all your backed up drivers automatically. You can also install drivers via command line silently. If you need install drivers on multiple PC with the same hardware configuration, Driver Genius can save you a lot of time when reinstalling your systems.

Drivers Update: Are you still using an old or beta version drivers? Those faulty drivers may cause compatibility problems. They are the biggest hidden problem that cause systems to crash. A suitable drivers can improve system performance by 50% or even more. There are more than 30,000 device drivers in the database of Driver Genius, including Motherboard, Sound card, Video card, Network card, Modem, Mouse, Keyboard, Scanner, Printer and Digital devices etc. With one click, Driver Genius will work out all drivers that need updating. All drivers we offer are official versions or WHQL versions, you can use them without any compatibility worries.

Drivers Uninstall: There may be some leftover drivers in your system because of changing hardware or updating drivers. Driver Genius can find these drivers that are no longer in use and quickly uninstall them.

LiveUpdate: We update a large numbers of drivers on our website everyday. You can synchronize your local Driver Genius database with the latest drivers by using our LiveUpdate program
代码
Installation instruction:

1. Install Program.

2. Run application and update program and driver DB (if availble).

3. Close application.

4. Copy content from crack folder and paste into default installation directory.

5. Run application again, Register application with one of given serial.

6. Done, Enjoy.
这里是其它用户补充的资源(我也要补充):
暂无补充资源