专辑英文名: Scratch My Back
音乐风格: 摇滚
资源格式: FLAC
版本: [B&W][24bit/48KHz]
发行时间: 2010年
简介: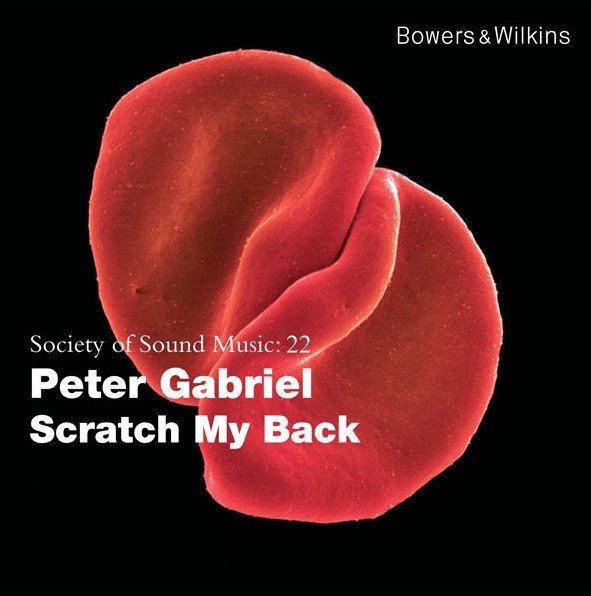 发行版本:B&W / RealWorld (SoS 22)
专辑类型:Rock,Progressive Rock
比特采样:24bit/48KHz

专辑介绍:

彼得盖布瑞尔(Peter Gabriel)生于1950年2月13日,出生地是英国伦敦,他是个音乐鬼才,不但是乐团主唱,而键盘、敲击乐、直笛、以及合成乐器都是拿手绝活。Peter Gabriel是1970年代红极一时的摇滚乐团「创世纪」(Genesis)的团长,鼎鼎大名的摇滚乐巨星Phil Collins则是乐团的鼓手。就摇滚乐的领域而言,创世纪乐团让所谓的「激进摇滚乐」(Progressive Rock)成为更华丽、更具戏剧性的乐风。
  
在当代的摇滚音乐史上,Peter Gabriel可说是一位极为特立独行的艺人,他从早期的非主流前卫曲风,发展到后来成为一位流行音乐巨星,最后更成为一位世界音乐的爱好者,其创作历程的变迁与发展可说是精彩纷呈。 <以上为转载>

《Scratch My Back》是他的第八张录音室专辑,也是他的第十四张专辑。专辑中的12首歌均为翻唱,但Peter Gabriel并没有使用通常的摇滚乐器,而是管弦乐器和他自己的声音。

Saturday night at the 2009 WOMAD Festival and it was the unlikeliest way to open the headline set. The band were in place, the audience expectant and the odd special effect or two was poised to be triggered once the drums kicked in. But rather than launch into a high-tempo favourite from the back catalogue, Peter Gabriel instead opened proceedings with a drawn-out version of Paul Simon's The Boy In The Bubble - unexpected, poignant, deeply moving. It was the first whisper of his new project - Scratch My Back.

"Songwriting is what drew me into music," Peter reveals. "The craft and the process of putting together a good song seemed both exciting and magical." And it's this magical craft that Scratch My Back salutes, a dozen covers of songs that Peter regards as among the pinnacles of songwriting endeavour. "Songwriting is what turns his crank," agrees long-standing member of his management team Mike Large, "and there's a whole bunch of songs that, when he hears them, the meter goes off the end of the scale.

There are several rather familiar songs that Peter interprets on Scratch My Back. Aside from The Boy In The Bubble, he revisits David Bowie's Heroes, Radiohead's Street Spirit (Fade Out) and Randy Newman's I Think It's Going To Rain Today. But the songbooks of artists who've only emerged in the last few years have also been drawn from, among them Arcade Fire (for My Body Is A Cage) and Bon Iver (Flume).

The project is groundbreaking for two reasons. Firstly, it's a collaboration. All the artists whose songs Peter has recorded here are returning the favour by each recording a song of his. The fruits of this exchange – or song swap – will be heard on a forthcoming companion volume, I'll Scratch Yours. "The intention," explains Peter, "was that we would each do the songs in our own idiosyncratic way."

Secondly, these songs have been approached from an angle that's rather revolutionary. Peter's usual band have been dispensed with on this project, leaving his voice accompanied solely by orchestral instruments. The approach makes for some radical reinterpretations. "After all," protests the album's arranger John Metcalfe, "what's the point of covers that don't make any effort? So many are just really the same song with a different singer. Here was an opportunity – particularly as it was orchestral – not to do that, to reinterpret these songs with integrity."

So how did the list of potential songs - at one point numbering over 100 - take shape? Peter's neighbour Dave Bates, a former A&R man by trade, acted as what the album's engineer Richard Chappell refers to as "the song stimulator. He came around and plugged in these two iPods and we'd bounce from song to song, slowly putting this list of songs together." Richard was responsible for suggesting the Arcade Fire and Elbow tracks, while Peter's daughter Melanie nominated the Bon Iver song, which would later draw out an extraordinary performance from Peter.

The final 12 songs serve as an insight into his listening pleasures. "Peter surprises me," explains Mike Large, "because he seems to have heard everything, but you never catch him listening. I do wonder whether he plugs his brain into his radio at night somehow. He'll have heard all kinds of music but I'll have never been able to work out when he's heard it."

And singing other songwriter's words isn't a problem. Inspired by other radical covers - like Johnny Cash's deconstruction of Nine Inch Nails' Hurt or Stina Nordenstam turning The Doors' People Are Strange on its head - Peter was actually liberated by not having to write the song itself. "Doing a covers album gives Peter more creative freedom," suggests Mike. "Starting from a finished song, he's able to apply all the creative energy on the arrangement." Peter would agree. "It's easier to find holes in the wall than it is trying to build out of nothing."

With the help of pianist Jason Rebello, Peter stripped each song right back to their core skeleton before the services of arranger John Metcalfe were called upon to tastefully clothe the basic tracks. "I asked John to keep the arrangements simple, stark but always emotional, so that the songs could really be heard and felt." John, renowned from his work with the Durutti Column, Blur and The Pretenders, relished the opportunity. "I was a kid in a sweet shop! Here was this incredible voice and here were these incredible songs. It worked straight away. I had Peter's vocal and a totally free hand to do what I wanted. And I did."

"John was almost Peter's software," explains Richard Chappell. "Normally we'd work with ProTools or something. Now John was the interface." After much to-ing and fro-ing between John's base in Oxford, Peter's home studio in West London and Real World HQ in deepest Wiltshire, the project developed into a coherent yet varied collection of songs. "Where the album hits home," says John, "is in its variety and breadth. Some songs are very close and intimate, some more epic-sounding."

All of those involved in Scratch My Back's patient evolution - including input from legendary producer Bob Ezrin who, says Peter, "would come in like a SWAT team" - are clearly delighted with the results. "It surpasses what I thought it was going to sound like," declares Richard. "It sounds amazing. Peter sings so well on this record and all of these songs tell particular stories. They all put you in a different place."


引用
****************************
Studio Files Received in FLAC Format 24bit / 48KHz (Studio Master)

>>>> Merged to single FLAC file

>>>> Cue Sheet Created in Foobar2000

Artwork files as received from Studio
*****************************
Format: EAC, FLAC, CUE, LOG, Covers in PDF 24bit/48KHz
Original Release by Leffe.
专辑曲目:
01. Heroes (David Bowie)
02. The Boy In The Bubble (Paul Simon)
03. Mirrorball (Elbow)
04. Flume (Bon Iver)
05. Listening Wind (Talking Heads)
06. The Power Of The Heart (Lou Reed)
07. My Body Is A Cage (Arcade Fire)
08. The Book Of Love (The Magnetic Fields)
09. I Think It's Going To Rain Today (Randy Newman)
10. Apres Moi (Regina Spektor)
11. Philadelphia (Neil Young)
12. Street Spirit (Fade Out) (Radiohead)
这里是其它用户补充的资源(我也要补充):
暂无补充资源