专辑英文名: Terminal
古典类型: 室内乐
资源格式: FLAC
版本: [B&W][24bit/48KHz]
发行时间: 2010年
简介: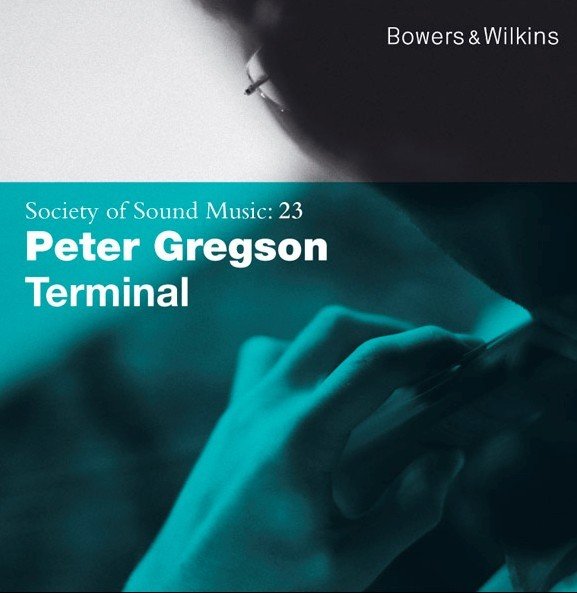 发行版本:B&W (SoS23)
专辑类型:Cello, Classical, Experimental
比特采样:24bit/48KHz

专辑介绍:

这个Peter Gregson,在国内不是很知晓,简单点说,他应该是个演奏和创作古典音乐的大提琴艺术家。在美国好象略有名气,但是我认为他的音乐实验性质是很强的,所以偏向于Experimental,不再是什么严谨的古典作品。此作品连续听了很久,很有一定的吸引力,值得一下。

以下呢,是某网对作者的详细介绍,我就不去翻译出来了,有心者可以参阅下。

Peter Gregson is an award winning cellist, composer and pioneer of contemporary music.

His work has been performed widely in the UK and the US, at venues ranging from The Royal Albert Hall, London to The Ingleby Gallery in Edinburgh; from the Kodak Theatre in Los Angeles to Trinity Church, Boston. This has been recognized in being awarded the 2008 Glenfiddich Spirit of Scotland award for music, and more recently, membership to the Courvoisier Future 500. He is the 2010/11 Creative in Residence at The Hospital Club, London.

The following article copy has been provided by the artist.

Peter Gregson has collaborated with many of the most exciting composers writing today, including Martin Suckling, Monica Max West, Artem Vassiliev, Patrick Nunn, Milton Mermikides, Tod Machover, Joby Talbot, Howard Goodall, Richard Sisson, John Metcalfe, Max Richter, Philip Sheppard, Sally Beamish, Thomas Hewitt Jones and Jenny Olivia Johnston.

Peter's passion for audience development and digital integration in the arts have led to invitations to perform and speak at conferences around the world, including the #140conf Los Angeles, London and New York, FOWA London and The Art of Digital Symposium.

In 2010, he will return to The Juilliard School of Music to talk on "Classical Music in the Age of Pop" and perform and speak at The University of Maryland.

Peter Gregson plays a 1987 Colin Irving acoustic cello and a blue five string electric cello made for him by Eric Jensen in Seattle. Future performances through 2010 include the MIT Media Lab, Twitter HQ (San Francisco) The Roundhouse (London), The Future Gallery (London), The 92nd St Y (New York), The LAB (New York) The Queen's Hall (Edinburgh) and Kings Place (London), as well as his new, monthly alt-classical series at The Hospital Club.

Terminal was recorded for the Bowers & Wilkins Society of Sound at Peter Gabriel's Real World Studios. A lot of these tracks were conceptualized in airport lounges, waiting to board planes and this was, initially, where the title for the album came from. The closing track was always going to be called "+" for reasons explained later, but my co-writer and producer Milton Mermikides pointed out that if the first track was called "-", then it also formed a battery terminal, and so it stuck.

Inspiration was taken from singers, classical and pop. I think the human voice and the cello are very closely linked, and I wanted to play with this concept in the album, right down to occasionally processing the electric cello as if it were a vocal line on a pop record, or using vibrato in Orb, for example, as an opera singer might use it. Most importantly, the overriding ambition was to make sure that every sound you hear is a cello; it might be electric, it might be acoustic, it might be a mixture, but it's all cello!

On the production side, there's a mixture of analogue and digital processing - be it a plate reverb, an aggressive pitch shift plugin or a series of Studer tape machines… it's been the highlight of my career to date, easily the most creative and inspirational week I've spent working, and all thanks to the incredible people at Real World and B&W. The vision of the Society of Sound project, to create the highest technical recordings, discover interesting music and deliver it to the members is, to my mind, one of the most viable routes to a sustainable and continued music industry.

"-" is an industrial lament. Perhaps an odd choice for the opening of an album, but for me it is the perfect introduction to these pieces: it's elegiac and hopeful, a mix of electric and acoustic cellos, using extended and regular techniques, digital processing and analogue delays. In its short life, I hope it sets up the rest of the album in a satisfyingly expositional manner without giving away the whole story…

"Orb" is a lullaby of sorts. It starts out clearly enough, but then a second voice enters, throwing a spanner in the works for a simple melody, and it turns into a soprano conversation that struggles to resolve, as neither gives way. Simply four acoustic cellos, this was recorded with the binaural head with the same technique as Cello Counterpoint.

"Flight Path" is a zippy little number for electric cello - it's in this track that I have to promise that every sound you hear on the entire album was made by a cello..! I recently saw a picture of the US air traffic control grid, it is the most incredible mesh of complication, yet through it rigid structures are evident. Every day, planes follow identical paths but each is executed differently according to wind, temperature etc. This "freedom through structure" is what I tried to convey in this track.

"Spin" is similarly a solo electric cello piece. By playing a very simple repeating rhythm into a delay unit, which is sent to another delay unit, which is then run through a tape machine, you end up with a lush, live, multi-layered piece that acts to introduces the insistent rhythms of the as yet unheard Steve Reich. This piece was recorded on November 5th as fireworks were shooting through the sky. Listening back we realized that we had subconsciously added the fireworks sound into the recording; they were so much a part of what we were hearing that we had imitated it without noticing!

"Cello Counterpoint", from a technical point of view, is a modern mountain in the contemporary cello repertoire. It's fast, it's high, it's irregular rhythmically... so why did I choose it, and why did I decide to multitrack it? (that is, record and stack each of the 8 parts myself?) If I'm being honest, it didn't occur to me to do it any other way - for me, learning how the piece works is as important as why it works, and this is the ultimate way to learn it!

Learning 8 parts itself isn't tricky. Learning how they fit together...that's another matter. Every part plays off the next, so logically you start at the bottom and work up, and it all works… if only it were so simple! No one part is just the "bottom", or just the "top", so you end up with a lot of silence until the appropriate part is added.
By recording my cello again and again, the big concern is that it'll sound messy: the exact same frequencies stacking again and again in the same room… it isn't conducive to a realistic and exciting sound! So we had to get creative...

In my mind's ear, I had this idea of the "self mixing" effect; set the room up as if recording a real octet, only, I would move from seat to seat to record each part. This way, the room mic's pick up the sound from different angles, and I am playing "off" myself through my headphones, allowing a full dynamic performance (which you'll hear, because there's no compression!)

But what else?

Well. Multitrack live simulation has, I'm afraid been done before. I wanted the manic entries to pop and zing through this piece, for the accents to come as close to peaking as possible and not have to apologize. The answer lay in a seldom used piece of kit: the Neumann Binaural Dummy head. With capsule mic's placed in it's "ears", this is as close to hearing what actually happens spatially in a room as you can get on record.

So up he went, along with the cello mics. With the relative volumes taken care of in the ensemble spacing and part writing, and with no need to pan the mics, mixing Cello Counterpoint was significantly simpler than actually recording it..!

How do you follow a piece like this? I thought about listening to this album at night, getting all riled up by the Reich, and felt there would need to be some cathartic close to the album.

"+", which starts on the same chord as the ending of Cello Counterpoint, is a meditative coda, using the same 8 cello orchestration as heard before, but mixing electric and acoustic, close and distanced reverbs; really putting it in its own space.

I have dabbled in composition for a long time, but through immediate influences from people like John Metcalfe, Max Richter and Philip Sheppard, 'classical performers' and contemporary composers, I am writing to find my own sound. It has affected my own cello playing and led to me listening in a completely different way.

Just a closing note: although listening through speakers will sound lovely, if you get a chance to listen on headphones, you'll notice the super-sharp stereo image, especially where the acoustic cellos are involved. It is, in fact, my favorite way to hear Cello Counterpoint with all the parts jumping left and right!

I'm indebted to the incredible engineering skills of Greg Freeman who, with Milton Mermikides' production skills, saw this from a garbled email of an idea through to the finished recording that you can hear today.


引用
****************************
Studio Files Received in FLAC Format 24bit / 48KHz (Studio Master)

>>>> Merged to single FLAC file

>>>> Cue Sheet Created in Foobar2000

Artwork files as received from Studio
*****************************

Format: EAC, FLAC, CUE, LOG, Covers in PDF 24bit/48KHz
Original Release by Leffe.
专辑曲目:
1. -
2. Flight Path
3. Orb
4. Spin
5. DarkLight
6. Cello Counterpoint
7. +
这里是其它用户补充的资源(我也要补充):
暂无补充资源