中文名: 二维动画制作软件
英文名: DigiCel Flipbook Pro
资源格式: 压缩包
版本: v6.8
发行时间: 2012年
简介: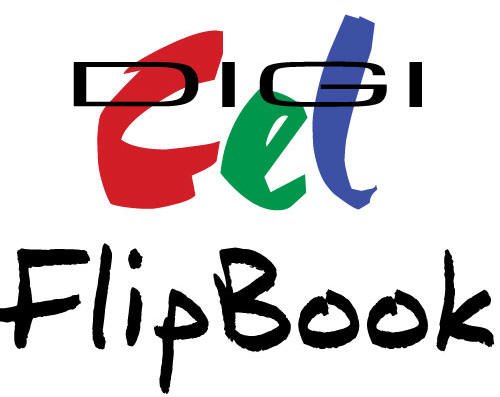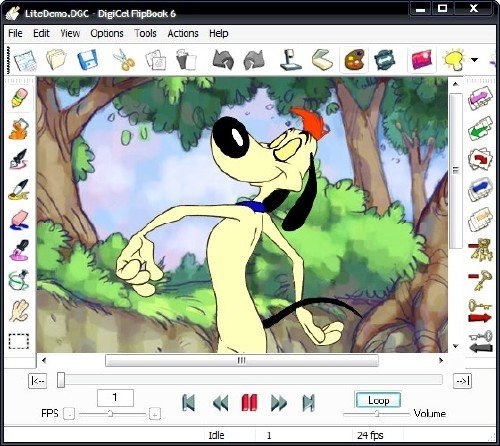 软件类型:软件>多媒体类
软件性质:免费破解软件
操作系统:Windows
应用平台:WinAll
问题反馈:http://www.digicel.net/support.htm
网站链接:http://www.digicel.net/flipbook.htm
软件介绍:

DigiCel Flipbook是一个非常不错的二维动画制作软件!它将帮助动画师在摄像机下扫描或是拍摄他们的制图。当开始播放镜头的时候,一个可编辑的输出率表可以让动画师随着时间的改变而播放镜头。动画师可以在输到视频或是置入网上之前上色,并可以为每一个角色或每一个动画做一个调色板,共有1600种颜色可任选择。如果选择了新的颜色的话,这个软件将会自动重新给整个镜头上色。在限制动作的镜头里,这个软件将会自动将每一桢上色使之与第一桢相匹配,这就节省了动画师或是画家用手给每一桢上色的时间。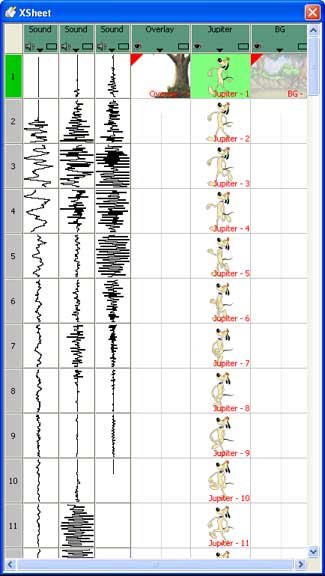 =========================================

下载链接来自STF,
未经过安装测试与安全检测,使用者后果自负与本论坛无关
软体版权归原作者及其公司所有,如果你喜欢,请购买正版

=========================================


DigiCel FlipBook lets you draw right on the computer with your mouse or tablet. Or you can draw on paper, like the pros, and shoot your rough drawings under a camera for speed and then scan your cleaned-up drawings for quality. FlipBook will keep track of all your drawings in its traditional exposure sheet with thumbnail images and play them back instantly with sound. FlipBook also provides specially designed tools to help you paint your drawings quickly and easily without having to learn or go through a lot of difficult steps. You can add pans, zooms, rotation, blurs and dissolves and then export movies that you can play on TV or post on the internet.

Minimum Windows Requirements
Windows 95 or newer
Pentium class computer
256+ MB of RAM
40 GB Hard Drive
Color Monitor (1024 X 768)
Mouse

Recommended Configuration
Windows XP/Windows 7
P4 or Athlon Processor (2 GHz+)
2G MB RAM
100+ GB Hard Drive
17" Color Monitor 1280 X 1024
Wacom Graphics Tablet




代码
The Bottom Line
DigiCel Flipbook may not be as well-known outside the industry as the larger commercial animation software packages, but it's been a staple of animation studios for some time - and with good reason.
Publisher's Site
Pros

Runs lightly and cleanly; no lag / drag.
Features layers, light box, background, trace functions.
Features Camera Capture - directly captures images.
Makes lip-synching easy with timing breakdowns.
Allows color-keying.

Cons

Could use a few more specific, less rudimentary tools.
Right-clicking tools for options takes getting used to.
Floating palettes and X-sheet.

Description

An affordable alternative to major commercial animation packages, used in studios worldwide.
Combines traditional animation with digital animation using professional standards.
Hands-on look and feel that brings you right into the studio and integrates well with paper animation.

Guide Review - DigiCel Flipbook 6
First off, let me start off by saying that DigiCel Flipbook is not a program for the uninitiated. It doesn't have a slick, shiny interface, nor does it come with packages of hundreds of pretty but ultimately useless effects. It does, however, come with the features necessary to translate the pen-and-paper 2D animation process onto a digital canvas, and that's what's the most important.

The interface looks simple enough and really, whether you're a novice or expert animator, it's pretty easy to pick up - and it has an X-sheet / dope sheet, which just made my day. It's mainly the terminology of various settings that will throw newbies off. Veterans will love the options available for layers and layer compositing, not to mention the ability to easily switch between color modes and turn the background (which can be an actual movie) on or off. My favorite feature has to be the options on the Light Box setting, which lets you determine just how visible previous and next layers are when in-betweening. The Trace tool comes in a close second, making it delightfully easy to redraw roughs as finished linework.

One thing that really impressed me was the smoothness of the pencil when drawing. I've worked with high-end animation and drawing programs that don't bother applying an iota of smoothing to drawn lines, leaving you with a grainy, pixelated mess. Flipbook softens that so that, if you're working with a fine enough line, it feels almost like drawing with a real pencil.

If you're used to working with a maxed-out full screen, it can be a bit tough to arrange the multiple segments of your working area to your liking. Overall, though, this is a minor irritation that's easy to bypass. In the end it's easy to see why DigiCel Flipbook has been a popular animation tool for so long.
这里是其它用户补充的资源(我也要补充):
暂无补充资源