专辑英文名: Behind the Velvet Curtain
专辑中文名: 原色
音乐风格: 爵士
资源格式: FLAC
发行时间: 2008年04月15日
简介: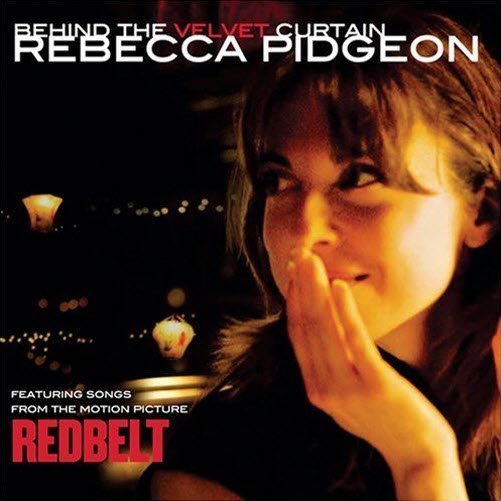 专辑介绍:

一听到她唱的,就像接收到天使捎来春天的祝福般喜乐,再听听她的Spanish Harlem,彷彿天使就在妳身旁轻舞飞翔。这样晶莹剔透纯洁无瑕的淳美天韵,就在[认声不认人]的发烧友奔相走告下,悄悄地感动了每一个有缘聆赏她天籟般歌声的灵魂,成就了最优质口碑的Chesky发烧天后-蕾贝卡。碧瑾。她是流行乐坛最珍贵的无价美声,她将传统苏格兰民谣、富人文气质的纽约爵士风及自由纯朴的美国民谣,融合而自成一格。她舍弃现代电子器乐的华丽及录音室的矫情修饰,完全钟情於传统乐器与坚持原始录音品质所传递的人性温暖,更是当今乐坛十分难得的录音极品。

Audio CD (April 15, 2008)
Original Release Date: 2008
Number of Discs: 1
Label: GREAT AMERICAN MUSIC
ASIN: B0015I2P04

On Rebecca Pidgeon's new album, Behind The Velvet Curtain, it's the bravery of her choices – the smarts behind her fragile, wistful vocal style – that merits the polished brass behind producer Larry Klein's impeccable production.

There's the intrigue of "Long Island Poem," a song crafted from a strained dinner encounter; the Bossa Nova slink of "Dawn," which she boldly reprises in fluent Portuguese at the end of the album, (titled "Manha)," thanks to a translation by singer Luciana Souza, who also appears with Rebecca on the Brazilian-tinged duet "When You Were Mine.

" In between, the singer/actress messes with our heads and hearts, trading on the softer currents of a voice that manages to sound as confident as it is caressing, with two of the songs co-written by playwright/film director (and Rebecca's husband) David Mamet. The noted dramatist was so moved by Rebecca's Bossa Nova leanings he placed some of the songs in his new movie Redbelt, which explores themes of honor and respect in the world of Brazilian Jiu-jitsu set in the culture of the west Los Angeles fight world.

"I don't know why I began writing some of the songs in the Bossa Nova style on this one," says Rebecca. "There was a song on Tough On Crime (her previous album released in 2005 which was also produced by Larry Klein) called "Tangerine" that hinted of that. There must be something about that rhythm that is innate in me." Klein, who won the 2008 Grammy for "Album of the Year" with Herbie Hancock seconds the notion: "One of the things I love about working with Rebecca is that the ambition isn't driving the singing or songwriting. She has a very natural quality about what she does. The style that she was writing in, her ability to write in her own syntax and vocabulary created a spare quality that really set her vocals apart. I also think that on songs like "Behind The Velvet Curtain," and "Been And Gone" she is really digging deeper. She writes to her strengths on this album and it shows."

Choosing to co-write a song or two with one of the world's most accomplished writers can also get the blood flowing. The idea of Rebecca and David Mamet writing a country song together, such as the plaintive "Baby Please Come Home," is worthy of an essay unto itself. The duo already has one country song under their belt, "Army Brat," which was a bonus track on her previous CD. "When two artists live together, they are undoubtedly going to influence one another," says Rebecca. "One of the things Dave taught me about writing is to try not to go for the obvious. You don't want to the listener to beat you to the punch line of the rhyme. I also realized with my background I can imagine myself into a character even when I'm writing."

Raised in Edinburgh Scotland, Rebecca's successful acting career (Heist, Spanish Prisoner, Shopgirl) has been more documented than her music, but both passions seem to serve her well. Her first record was released on the small indie label Red Flame Records while she was still attending the Royal Academy of Dramatic Arts in London. She's released five albums, establishing her unique musical presence in the band Ruby Blue in the mid-1980s, and crafting a solid jazz rep with New York indie Chesky Records the following decade. After releasing an impressive string of albums in the mid-90s, including the acclaimed New York Girls' Club and Four Marys, Rebecca and Klein connected in 2002 to begin the rough sketches for Tough On Crime.

That album also put Rebecca in the realm of some exceptional studio musicians, including the late Billy Preston. She also credits Larry for the caliber of musicians who grace Behind The Velvet Curtain: Danny Frankel and Debra Dobkin (drums), Dean Parks (guitar), Greg Leisz (pedal steel guitar), David Piltch (bass), Paulino Da Costa (percussion), among others, with Larry himself playing bass on a few tracks. Rebecca also began to sculpt a crackling live show, cementing her rep at tastemaking LA nightspots like the Hotel Café and Tangier, and building a top-notch live band that includes Danny Frankel, Debra Dobkin and guitarist Willie Aaron, who also appears on Behind The Velvet Curtain.

"Playing the songs live has definitely taught me a lot too," says Rebecca. "When Larry and I first met to talk about this record, I had a very strong idea this time of how I wanted it to sound. We both wanted it to be very simple."

"Behind The Velvet Curtain is very much the case where less is more," offers Klein. "What Rebecca brings to it just carries you from song to song, which is exactly what a good album is supposed to do."


引用
Behind the Velvet Curtain: Songs from the Motion Picture Redbelt[1] is the original motion picture soundtrack for the film Redbelt. All but one song, "Wouldn't it Be Nice" a cover of The Beach Boys hit, were written by Rebecca Pidgeon. The song "Been and Gone" was co-written by Rebecca Pidgeon and husband David Mamet. Four of the songs from the album are featured in the film. The album was released on April 15, 2008 by the Great American Music Company and preceded the film's release date.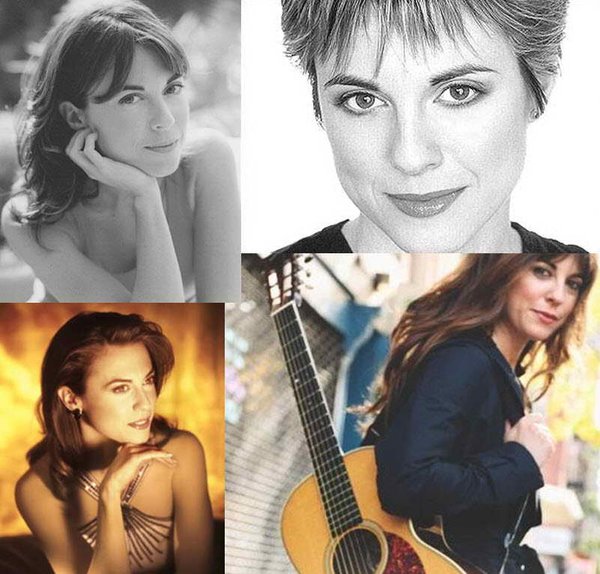 Rebecca Pidgeon (born October 10, 1965) is a British actress and singer-songwriter.
专辑曲目:
1. "Behind the Velvet Curtain" – 4:43
2. "Long Island Poem" – 3:39
3. "Dawn" – 4:03
4. "Baby, Please Come Home to Me" – 3:15
5. "When You Were Mine" (duet with Luciana Souza) – 4:59
6. "That's Life, That's Hollywood" – 4:44
7. "Wouldn't it Be Nice" – 3:15
8. "Been and Gone" – 3:43
9. "Manha" – 10:51
这里是其它用户补充的资源(我也要补充):
暂无补充资源