中文名: 网页制作工具软件
英文名: Serif WebPlus
资源格式: 压缩包
版本: X6 ISO
发行时间: 2012年
制作发行:
Serif (Europe) Ltd.
简介: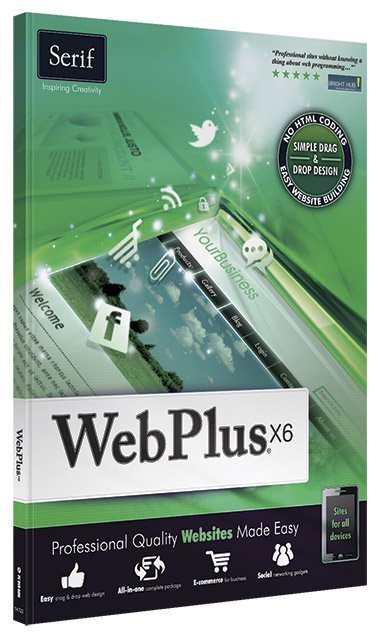 Serif WebPlus 是一款简单易用丶强劲快捷的网页创建软件,它使网页设计变得极其简单,通过其增强的界面,令人难以置信的图形设置和网页设计功能及发布能力,使得任何人都能在2小时内就建立完成自己的具有专业感的网站。

WebPlus 是为小企业,组织和家庭用户设计的软件。 简单拖放式操作,直观界面和强大的工具可以帮助您设计网站,即使你从来没有这样做。你不需要知道HTML或其它任何复杂的编程语言,使用专业设计的模板。有模板定制,以适应每个人创建专业风格的网站.

如果你有一个好主意用于网站就能提升你的商业,俱乐部和组织机构。你或许有一些信息和图像但你厌恶包括WEB设计在内的一些专业技术,你没有时间花在搞清那些令人困惑的代码上,WebPlus 打破技术壁垒,使任何人都能创建专业风貌的网站。如果你要在世界里给人留下印象深刻的结果,没有问题,让WebPlus 来为你设计吧。

主要特点:
- WEB风格的主题
- 在现有的WEB页面里插入HTML代码
- 网站结构控制
- 增加站点更新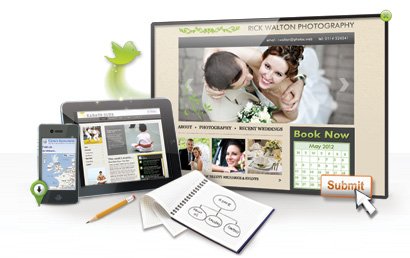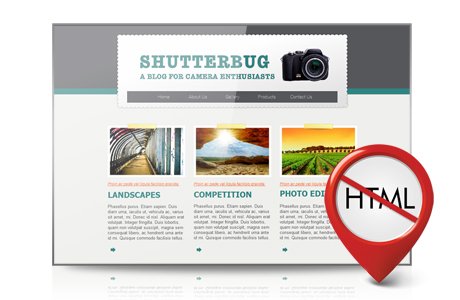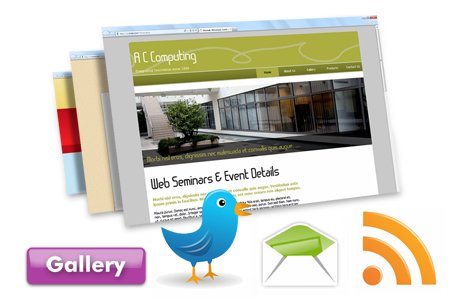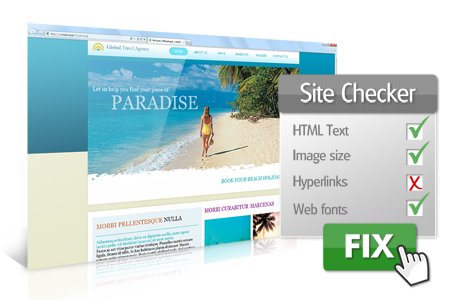 =======================================

下载链接来自sharevirus
未经过安装测试与安全检测,使用者后果自负与本论坛无关
软体版权归原作者及其公司所有,如果你喜欢,请购买正版

=======================================

Serif WebPlus X6 - Professional Quality Websites Made Easy! WebPlus X6 is the quick and easy way for businesses, clubs – anyone – to create and publish eye-catching desktop and mobile sites, without having to use any code. Whether using stylish templates or designing from scratch, WebPlus X6 lets regular computer users add advanced features to unique sites with drag-and-drop simplicity.

Website Design Software That Helps You:
» Customise and create your own stylish website with no coding
» Build sites optimised for smartphones, tablets, desktops, and laptops
» Sell products online with trusted e-commerce providers
» Drag and drop buttons, logos and more onto your pages
» Add Facebook and Twitter feeds as well as other social media sharing buttons
» Edit photos, create logos and colour schemes, design backgrounds and more
» Create as many unique sites as you want, with no limits on pages or features

Serif WebPlus X6 Features:

• Stylish Websites With No Need for HTML - The simplicity of a template editor and the power of a web design suite.

» Code-free web design for everyone
WebPlus X6 makes it easy for you to create your own website, even if you've never made one before. You don't need to know how to write code or do anything technical.

Simply drag and drop pre-designed objects like buttons, navigation bars, logos, photo galleries, banners, backgrounds and more onto your page where you want them. To complete your site, just add your own text and pictures.

The whole process is intuitive and, if you've used other office software, you'll quickly become familiar with WebPlus X6. Your visitors will never know if you're a total beginner.

» Ready-made sites
The templates and themed layouts in WebPlus X6 are professionally designed, so you know your site will look great from the start. They are easy to customise and there's an endless range of colour schemes so you can use them to create any type of website.

Simply open a template, add your own text & images, then upload it to the web. Of course, you can always customise the template to suit your needs or start with a blank page and design a completely unique site.

Making a professional website has never been this easy.

» Everything you need is in this one package
Unlike other website designers, WebPlus X6 simply has everything you need to create a professional website. There's no need to buy or learn any other programs.

Create an unlimited number of sites and pages. You'll get built-in photo editing, help whenever you need it, and tools for designing logos, buttons, navigation bars, and banners. You can always use the ready-made ones too.

Check and fix your site automatically, preview in any browser to make sure you are happy, then upload to any host, or use Serif's easy web hosting. You really don't need anything else to create a website and get it live online.

• Professional Websites with Powerful Features - Advanced web design does not need to be complicated.

» Design for smartphones, tablets, and desktops
Browsing on mobile devices like smartphones and iPads® is really popular. With WebPlus X6, you can design your full-size website at the same time as a version optimised for mobile browsing – and add automatic redirection based on device type or screen size.

There are attractive matching templates for both types of site, but they're easy to design from scratch to suit any need. Mobile-friendly buttons and graphics are included to optimise pages for mobile browsing, and the sliding banners and photo galleries work beautifully on desktop computers, Android™ devices, iPads®, and iPhones®.

» Engage visitors with cool gadgets
Keep your visitors coming back to look at fresh content like videos, news feeds, polls and more. Just drag and drop the gadgets you want onto your site, no expertise required.

Display Facebook™ and Twitter™ feeds, complete with Like/Follow/+1 and other link sharing buttons, stream YouTube™ and other videos, add podcasts, blog, and make changes from any internet-connected device.

We've made it all really easy to do with no programming or complicated set up.

» Easy e-commerce and more for business
WebPlus X6 makes it easy for you to engage with customers and do business online. We've teamed up with trusted commerce providers like PayPal® to offer step-by-step online store setup so the process is easy and you and your customers know your store is secure. Or you can choose to plug-in any other cart you like.

Comprehensive analytics help you understand visitors' behaviour so you can tweak your site to be more effective, while AdSense™ provides targeted ads that can be placed on any page and earn you money.

And help your customers find you online with the built-in SEO (search engine optimisation) features, then make sure they can find you in real life too by adding a Google Map™ to your site.

» Summary
WebPlus X6 is the quick and easy way for businesses, clubs – anyone – to create and publish eye-catching and engaging websites, without having to learn or use any code.

Whether you use one of the stylish templates or design your site from scratch, WebPlus X6 lets anyone add advanced features to unique sites with drag-and-drop simplicity.

It's ideal for creating pages optimised for any device, and has all the power and flexibility you need to make a professional website. If you need a website, but don't want the expense and hassle of hiring a web designer, use WebPlus X6 and find out how easy it is to create something you'll be proud of.


代码
ÜÝ
°²ÛÝ
²ÛÛÝ
Ü ÛÛÛÝ
ú ß²ßÛÛÛÝ ú
ÛÛÛÝ
°° ÛÛ²Ý
ÜÜÜÜÜÝÛ²² ÛÛÛÛÛÛÛÜÜÜÜ
Üܲ²ÛÛÛÛÛÛÛÝÜ ß ÜßÛÛÛÛÛÛÛÛÛÛÛ ²ÜÜ
°° ÜÛÛÛÛÛÛÛÛÛÛÛÛÛÛÛÝÛÛÛÛÞÛÛÛÛÛÛÛÛÛ ÛÛÛÛ²²ÜÜ °
°° ÜÛÛÛÛÛÛÛÛÛÛÛÛÛÛÛÛÛÛ²ÛÛÛÛÛÛÛÛÛÛÛÛÜÛÛÛÛÛÛÛ²²ÛÜ
°² ÛÛÛÛÛÛÛÛÛÛÛÛÛÛÛÛÛÛÛÛÛÛÛÛÛÛÛÛÛÛÛÛÛÛÛÛÛÛÛÛÛÛÛ²ÛÛ°
°² ²ÛÛÛÛÛÛÛÛÛÛÛÛÛÛÛÛÛÛÛÛÛÛÛÛÛÛÛÛÛÛÛÛÛÛÛÛÛÛÛÛÛÛÛÛÛÛ²°°° °
°² ²ÛÛÛÛÛÛÛÛÛÛÛÛÛÛÛÛÛÛÛÛÛÛÛÛÛÛÛÛÛÛÛÛÛÛÛÛÛÛÛÛÛÛÛÛÛÛÛÛÝ ú
°²Û ²ÛÛÛÛÛÛÛÛÛÛÛÛÛÛÛÛÛÛÛÛÛÛÛÛÛÛÛÛÛÛÛÛÛÛÛÛÛÛÛÛÛÛÛÛÛÛÛÛÛ²
²Û ÛÛ²²ÛÛÛÛÛÛÛÛÛÛÛÛÛÛÛÛÛÛÛÛÛÛÛÛÛÛÛÛÛÛÛÛÛÛÛÛÛÛÛÛÛÛÛÛÛÛÛ
°²Û ÛÛ²²²²²ÛÛÛÛÛÛÛÛÛÛÛÛÛÛÛÛÛÛÛÛÛÛÛÛÛÛÛÛÛÛÛÛÛÛÛÛÛÛÛÛÛÛÛÛÛ °
²Û Û²²²²²²²ÛÛÛÛÛÛÛÛÛÛÛÛÛÛÛÛÛÛÛÛÛÜ ßÞßÛ²ÛÛÛÛÛÛÛÛÛÛÛÛÛÛÛÝ °°
°² ß²²°²²²²²ÛÛÛÛÛÛÛÛÛÛÛÛÛÛÛÛÛÛÛß° ÛÛÛÛÛÛÛÛÛÛÛÛÛÛ²²²ÛÝ °
° ÛÛ°°°°²²²Û²²²²ÛÛÛÛÛÛÛÛÛÛÛÛÛܲÛÛ ²ÛÜÛÛÛÛÛÛÛÛÛÛÛ²²ÛÛÛÛÛ ²°
° Û°° °°²²²ÛÛÛÛ²²ÛÛÛÛÛÛÛÛÛÛÛÛÛÛÛÛÛ²ÛÛÛÛÛÛÛ²²²ÛÛÛÛÛß ÜÝ Û²°
Þ°° °²²ÛÛßßßÛÛÛÛÛ²²²ÛÛÛÛßßß²ÛÛÛ²ßßßßßßßß ² ÜÛ ÜÛ²°
° ²° °°²ÛÛ Û ° ÜÜ²Ý °²ÛÛÛÛ² ú ° ú °ÛÝ Û²°
°² Û° °ÛÛÛÛ ² ÛÛ²° ²ÛÛÛÛÛÛÜ ° °²ÛÛ Û²°
°²Û °° °°ÛÛÛÛÛ ° ²ßß ÜÛÛÛÛ²ÛÛÛÛÜ ° °²ÛÛÛ Û°
°°°²ÛÜ °° ²ÛÛÛÛÛ² ° ß ²²ÛÛÛÛ² ÛÛÛÛÛÜ °²²ÛÛÛÛÝ ²°
°°²²ÛÜ ÞÛÛÛÛÛÛÛÛÜÜ ÜÜÜÛÛÛÛÛÛ° ²ÛÛÛÛÛÛÜÜÛÛÛÛÛÛÛÛ² °
Üܲ²ÛÛÜ ²ÛÛÛÛÛÛÛÛÛÛÛÛÛ²ÛÛÛÛ²Û° ° ²ÛÛÛÛÛÛÛÛÛÛÛÛÛß °
Ü ß ÜÜÜÜÜÜ ²ÛÛÛÛÛÛÛÛßßÛÛÛÛÛÛÛÛÛÜ ÜÜ ÜÛÛÛÛÛÛßßßßÛÞ °
ÛÛÛÜÛÛßßß²²ÛÛÜÜ ßßßßÛ ÛÛÛÛÛÛÛÛÛÛÛÛÛÛÛÛÛÛÛÛÛÝ Û
ÛÛß °°°°²²²²ÛÜ ² Ü ÞÛÛÛÛÛÛÛÛÛÛÛÛÛÛÛÛÛÛÛÛÛ Ü ² °
ÜÛÛÛ °° °°°°²²ÛÛ °ÜÜÜÛ ÛÛ²ÛÛ²ÛÛÛÛÛÛÛÛ²ÛÛ²ÛÛ²ÛÝÛÛݲ ÜÜÜß
ÛÛÛ ßÛÜ °°²ÛÛÛÛÛÛÛ²ßßß ß²ÛÛ²ÛÛÛ²ÛÛ²ÛÛÛ²ÛÛ²ßß°Ü ß° ßßßß²²ÛÜÜ Ü
ÛÛÛ ßÛÜßÛÜ° ÜÛÛßÛ²ÛÛß ° ÞÛÜ ÜÜßßß°ßß °ßßÜÜÜÞÛ²Þ²Ý ° ß ßß²ÛÜÜ
ÛÜ ßÛ°°ÛÛÜÛÛß°°²ÛÛ ²ÛÞÛÛݲÛÝÛ²ÝÛÛÝÞÛ²°ßÛ ß° ß ß²ÛÜ
ÛÛÜß°°²ÛÛß °°°²²Ûß ° ° Üßß ß² ÛÛß ²Û ßß ° ßÛß
ßßÛÛ²Ûß°°°°²²ÛÛß °° ÛÛ²Ý ° ܲÛÜ
ÜÛÛÛÛÛßßßßß °°° Ü ßÛÛÝ ° ßß
°°°°° Ü ÜÛÛÛÛÜ ÛÝ þÜ
ÜÜÜÜÛßßßßßÛÜÜÜ Û ÛÛÝ úßÛÝÞÛ Ü ÞÛ ß ÜßÛÜ
ÜÜÛßß ÜÜÜÜÛÛÛÜÜÜ ßßßÛÜÜÜ ²Û þß ÛÛß ÜÛÝ þ ß ÜÛ
ß ÜÜÜÛÛÛÛÛÛÛÛÛÛÛÛÛÛ²Ü ßßß ÞÛÛ ß ÜÜÛ²ß ÜÜÜÛßßß ÜÜÛß Ü
ÜÛÛÛÛÛ²ÛÞßßÛÛÛÛÛÛÛÛÛÛÛÛÛÛÜÜ ÛÛÛÜ ßÛÛÛß Üß ÜÜÛßßß ÜÜÜÛÛÛÛß ÜÛ
ÛÛÛ²ßß Û ÜÜÜÜ ß²ÛÛÛÛÛ²ÛÛÛÛÛ ²ÛÛÛÛÜ ß ÜÛÛÜÛß ÜÜÛÛÛÛÛÛÛ²ß ÜÛÛ ß þÜ
ÞÛÛß Ü ² ß²ÛÛ ÛÛÛÛ²² ßßßß² ÛÛÛÛÛÛÛÛÜÜ ßß Ü²²ÛÛÛÛÛÛÛÛÛÛÜÜ ßßÛÜÜÜÜÛ ÞÛ ú
ßÛÜ ß²ß ° °²ÛÛ ÛÛÛÛÛ² ° ° ÛÛÛÛÛ²ßßÛÛÛÛÜÞ²ÛÛÛÛß²²ÛÛÛÛÛÛÛÛÛÜÜ ßß ÜܲÛÝ
ÝÛß ° °°²Û ÜÛÛÛÛÛ ° Üþ ²ÛÛÛÛÛ ° ßßÛÜßÛÛÛ ²ÛÛÛÛ²ßßÛÜÛÛÛÛÛÛÛÛÛÛß Ü°
ÝÛ ú °²Û ÛÛÛÛÛÛ ° ²Ý ܲÛÛÛÛß Ü²Ü ÛÛÛÜßÛÝ ÛÛÛÛÛÜ ° úß²²ÛÛÛÛ²ß Û²°
² °²Û ÛÛÛÛÛÛ ² ßÛÛÛÛÛÛÛÛÛÜÜ ß ²ÛÛÛÛ Û ÛÛÛÛÛ² ² ° ÞßÛß ÜÜÛß
° ú °²Û ÛÛÛÛÛÛ ² ßÛÛÛÛÛÛÛÛ²²ÜÜÛÛßÛß ² ÛÛÛÛ²² ÜÜÜ Þ Û
° °²Û ÛßÛÛÛ² Û ú° ÛÛÛÛÛÛßßÛÛÛÛÛÜ²Ü ° ß°ßÛÛ²ÛÛÛß ß ²
ú °²Û Ü°ÜÛÛÛ ÛÝ ² ÛÛÛÛÛÛ ° ßßÛÛÛÛÛÜ ÛÜÛÛÛÛß ú °
°²²Û ÛÛÛßÛ² ÛÛÜÜÛ ß°ßÛÛÜ ²ÜÜÜ° ÛÛÛÛÛÝ ÛÛÛßÛÛ Üßß ÜÜÜ Ü
°°²ÛÛÛ ²ÛÛÛÛ² ß ÜÜ ÛÜÛÛ²² ÜÜÜÜÜ ²²ÛßÛÝ ÛÛÛÛÛ² ÜÜÛÛÛÛÛÛ²²Ü ßÛÜ°
ÜÜÛßßß ÜÜ ÛÛÛÛ²²ÛÛ²ßßß ÛÛ²ÛÛÛÛÛÛÛÛÛÛÛÛÛÛÛÝÞÛÛÛÛ²²ÛÛÛÛÛÛÛÛÛÛÛÛ²Ü ßÛÜ
Üßß ÜÜÛÛÛÛßßßßß ÜÜÜÜ ÜÜÛÛÛÛÛßßß ÜÜÜÜ ßßßÛÛÝÞÛÛÛÛÛßßß ÜÜÜ ßÝÛ ßßÛÛÜ ß²
° ÜÛÛßßß°° ß ßßß Ûß ÛÛÛßß ßßßß ßßßß ßßßßß ßßß ß ² °°ßÛÛ °
° ÛÛß°° ܲÛÜ ² ÛÛÛ * THE BiTTER END * Ü²Ü ° °ÞÛÝ
ÞÛÝ° þÜÜ ßß ° ßßÛÜÜ presents ß ÜÜþ Üß
ßÜ ÛÛ Serif ÛÛ þß
ßþ ÜÜÛÛß WebPlus X6 ßÛÛÜÜ
ÜÜÛÛßß° °ßßÛÛÜÜ
ܲÛÛß°° SUPPLiER....: TEAM TBE DATE ...: 11.06.2012 °°ßÛÛ²Ü
Þ²ÛÛÝ° CRACKER ....: TEAM TBE TYPE ...: UTIL °ÞÛÛ²Ý
ß²ÛÛÜ°° PROTECTiON .: serial OS .....: win °°ÜÛÛ²ß
°ß²ÛÛÜ°° LANGUAGE .: english SiZE ...: 1CD ° ÜÛ۲߰
² ßßÛÛÜÜ°° °°ÜÜÛÛßß ²
° ßÜÜ ßßÛÛÜÜ url:www.serif.com ÜÜÛÛßß ÜÜß °
° ÜÜÛÛß °²ÛÛÛÛÜÜÜ * RELEASE NOTES * ÜÜÜÛÛÛÛ²° ßÛÛÜÜ °
ÜÛÛßß ÜÜÛÛßß° ßßßßßßß ============= ßßßßßßß °ßßÛÛÜÜ ßß²ÛÜ
ÛÛ²° ÜÛß°° °°ßÛÜ °²ÛÛ
ÞÛÛ²° ß²ÜÜß ßÜÜ²ß °²ÛÛÝ
²ÛÛÜ °Û WebPlus X6 is the quick and easy way Û °ÜÛÛÛ
°ßßÛÛÜÜ Ü for businesses, clubs anyone to create Ü ÜܲÛßß
° ßßßß and publish eye-catching desktop and ßßßßÛ
² mobile sites, without having to use ² ²
² any code. Whether using stylish Û
Û templates or designing from scratch, Û °
Û WebPlus X6 lets regular computer users Û
Û add advanced features to unique sites Û
Û with drag-and-drop simplicity. Û
Û Û
ß ß
ܲßßÜ Üßß²Ü
° ßÛÜ ÜÛß °
°Ü ßßÛÜÜ ÜÜÛßß Ü°
°²ÛÜÜ °²ÛÛÜÜÜ * iNSTALLATiON NOTES * ÜÜÜÛÛ²° ÜÜÛ²°
ÜÛßß ÜÜÛÛß ßßßßß ================== ßßßßß ßÛÛÜÜ ßßÛÜ
Üßß ÜÜÛÛßß°° °°ßßÛÛÜÜ ßßÜ
ß Ü²ÛÛß° Ü²Ü ° ßÛÛ²Ü ß
ܲÛÛß Û ß Û ° ßÛÛ²Ü
Þ²ÛÛÝ° Û 1) unpack ² °ÞÛÛ²Ý
ß²ÛÛÜ° ² 2) burn / mount ² ÜÛÛ²ß
ßßÛÛÜÜ° 3) install ÜÜÛÛßß
ÜßßÛÛÜ 4) crack dir ÜÛÛßßÜ
ÜßßÛÛÜ ÜÛÛßßÜ
ÜßßÛÛÜ ÜÛÛßßÜ
ÜßßÛÛÜ ÜÛÛßßÜ
ܲÛÛÛ° ÛÛ ÛÛ °ÛÛÛ²Ü
ܲÛÛß Ûþßß Ü Ü ßßþ ßÛÛ²Ü
Þ²ÛÛÝ° ² ² Û Û ² °ÞÛÛ²Ý
ßÛÛÛÜ ° Û ÞÛÜ ÜÛÝ Û ÜÛÛÛß
ßß²ÛÛÜÜܲÛÛ²ÜÜ * TBE NEWS * ÜܲÛÛÛÜÜÜÛÛ²ßß
Û ßßß ² ßßßßß ======== ßßßßß ² ßßß
Û ² ° ° ²
² Û ° We got several positions to fill, if at Û
² Û Ü least one of the following characteristics Û
° Ûß²ß fits to you: Û
Û Û
Û 1. You work at any reseller, distributor Û
Û or software company and have access Û
Û to new unreleased software Û
Û Û
Û 2. You are a talented cracker and able to Û
Û handle one or more of the following Û
Û protections: Û
Û Dongle, FlexLM, Armadillo, SafeDisc, Û
Û Asprotect, SecuROM Û
Û Û
Û 3. You are able to code usefull tools in Û
Û C/C++ or ASM Û
Û Û
Û 4. You are a keygenner and able to handle Û
Û MD5, RSA, TEA, Blowfish, SHA1, RipeMD, Û
Û DES, Triple DES or Rijndael Twofish Û
Û Û
Û 5. You think you got something we might Û
Û need Û
Û Û
Û Û
Û You know where to contact us... Û
² ²
ÜÜÜÜ Ü²Ü ÜÜÜÜ°
ÜÜÛÛßß ß ß ß °ßßÛÛÜÜ
ÛÛÛß ÜÜÜ ÜÜÜ° ßÛÛÛ
ÞÛÛ² ܲÛß ß ß ßÛ²Ü °²ÛÛÝ
ÛÛÛ° ßÛÛÜ° °ÜÛÛß °ÛÛÛ
°ßÛÛÜÜ ßßÛÛÜÜ ÜÜÛÛßß°ÜÜÛÛß
° °ßßÛÛÜÜ°²ßÛÛÜÜÜ * WE SALUTE * ÜÜÜÛÛß²°ÜÜÛÛßß ²
° Ü °ßßÛÛÜ ßßßßßß ========= ßßßßß ÜÛÛßß° Ü °
Û° ßÛÜ ÜÛß ° °Û °
ßÜÜÜ° °Üß ßÜ° °ÜÜÜß °
Ü° ßÛÛÜ ÜÛÛß °Ü
Û° °²ÛÛÛ iMMERSiON - ZWTiSO ÛÛÛ²° °Û
ß Ü²ÛÛß° °ßÛÛ²Ü ß
Ü ÜÜÛÛÛß ° ISO - TMG - ACME - SSG ° ÛßÛÛÛÜÜ Ü
ÜÜÛß ÜÛÛÛÛß° Û °ßÛÛÛÛÜ ßÛÜÜ
ÛÛÛ ÛÛÛÛ²° Û °²ÛÛÛÛ ÛÛÛ
ÛÛÛ° ²ÛÛÛÛÝ° ² °ÞÛÛÛÛ² °ÛÛÛ
²ÛÛ² °²ÛÛÛÛÜ° þÜ Üþ ° °ÜÛÛÛÛ²° ²ÛÛ²
°²ÛÛÛ °ß²²ÛÛÛÜÜ° ßÛÜ ÜÛß ÜÜÛÛÛ²²ß° ÛÛÛ²°
° ß²ÛÛÜ ßßß²²ÛÛÜÜÜ °²ÛÜ Ü° asc by cpN^cRo Ü ÜÛ²° ÜÜÜÛÛ²²ßßß ÜÛÛ²ß
°ßß²²ÛÜÜ ° ÜÜ ÜÜÛÛ²Ý ßß²ÜÜÜ ÜÜ ÜÜܲßß Þ²ÛÛÜÜ ÜÜ ° ÜÜÛ²²ßß°
°ßßßÛÛÛÜ ßßÛ²ÛÛÛ²² ß²Ûß ° ²²ÛÛÛÛ²ßß ÜÛÛÛßßß°
° ßßß ° °ßßß
这里是其它用户补充的资源(我也要补充):
暂无补充资源