中文名: Nikon相机PC端联机视频现场监控工具
英文名: Cinematographer Pro
资源格式: 压缩包
版本: v3.1
发行时间: 2012年
简介: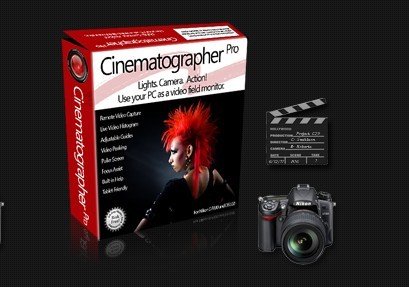 软件类型:软件>多媒体类
软件性质:破解软件
操作系统:windows
应用平台:Windows 7 (32-bit and 64-bit)
Vista (32-bit) (32-bit)
Windows XP SP3 (32-bit)
问题反馈:support@controlmynikon.com
网站链接:http://www.controlmynikon.com/cinepro.html
软件介绍:


Nikon相机PC端联机视频现场监控工具
灯光,相机,行动!
作为现场监控使用您的计算机屏幕上捕捉视频在您的尼康单反相机。ControlMyNikon从未如此容易!

兼容设备:D7000 D5100

Minimum Computer Requirements
1.0 GHz processor (1.5GHz or faster processor recommended
512 MB RAM (1 GB or higher recommended)
1024 x 768 16-bit display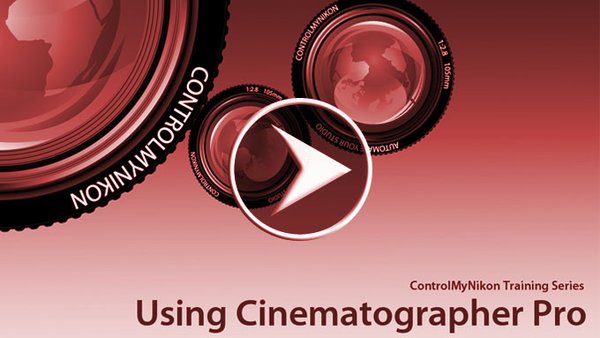 ========================================

下载链接来自SV
未经过安装测试与安全检测,使用者后果自负与本论坛无关
软体版权归原作者及其公司所有,如果你喜欢,请购买正版

========================================


Use your PC as a video field monitor!

Cinematographer Pro is a unique and powerful application for capturing video on your Nikon D7000 or D5100.

Whenever you need a video field monitor, you can rely on Cinematographer Pro. Why spend hundreds on a hardware video monitor when you can use your laptop to achieve the same thing?

Here are some key features of "Cinematographer Pro":

· Adjust camera settings via an easy to use interface on the computer monitor rather than the tiny LCD display on the camera.
· Using your keyboard, touchscreen or mouse, command the camera to record video.
· See your camera's live view display on your computer monitor. This is great for reviewing composition and framing during rehearsals. Imagine being able to see the live view image full-screen on your computer monitor instead of the tiny lcd dispay!
· Use video peaking to see which areas of the scene are in focus. Configurable indicator colors and sensitivities ensure the focus is exactly where you need it.
· Use manual focus or click/touch the screen to autofocus. Then, zoom in on your focus point to ensure that you have that perfect focus for tack-sharp video.
· Launch a separate window within Cinematographer Pro for your focus puller! This window can be placed on different monitor if necessary and makes pulling a breeze.
· Experience the power of live histograms! Now you can ensure that your lighting is just right. Red, green, blue and luminance histograms are shown as an optional overlay.
· Use outer bracketing to see which areas are over or under exposed in a configurable alert color. This allows you to ensure that your exposure does not exceed broadcast standards.
· Use inner bracketing to ensure that areas within the scene are in a certain range of exposures. Very handy for keeping exposure on faces just right!
· Remotely set the shutter speed, ISO and aperture to create the exposure and depth of field that gives the right mood to your video.
· Choose between 4:3, 16:9, 1.85:1 and 2.39:1 aspect ratios! This allows you to visualize what the video will look like when cropped in post-processing.
· Guides! Use thirds, quads or adjustable margins to help you compose the scene.
· Optimized for touchscreen! Use monitors as small as 800 x 600 with touch, keyboard or mouse.
· Use the optional fullscreen mode to help you review the scene in detail. No more struggling to see everything in that tiny LCD display or viewfinder!
· Easily change the user interface look and feel between a darker or lighter look to handle varying ambient lighting conditions.
· Use the built-in help or tutorial video to quickly learn about the features of this amazing software!

What's New in This Release:

· The main window now remembers its previous position and size when starting up.
· The uninstaller now removes all registry entries for Cinematographer Pro.
· The white border on the main window on certain Vista computers no longer occurs.
· Updated the product code splash screen look and feel.




代码
i'm the black rider, always faster than you...

°°°°
° °°±²²±²²°
 ±°°°° ± °° ±
°²   ±±  °° ° ²±
± ±² ²²  ±±±  ² ²² ² ²° 
° ± ±° ² °°² 
²±²²°
°°
²°²°²²
 ±²°± ± ²
°  ²
°² ² °²²²
± ° ²
 ²° ²
² °° 
° ±² ²
° °²²²± °
 ° °²° ±
 °²²²° °
  ²²  ±±
 ± ² 
 °°  ² °
²± ° ² ² ° °° °±
   °±²± ± ±±
°    °  
±    ² 
°² °² ² °°
² ²²²  ±
²²°² ± ± ±±
± ²²²  ² ± 
 °² ² °±²±° ±±±
± °  ²± ²²° ± °
° ° ²² ° ±
  ²
²± ² ²
 ² ²°°
° ²²²² °  °²°
± ² °²²± ± ±
² ²  ° ²²
 ²± ° ²  ±
°  ²°±  
² ²² ± ±±
² ²± 
 ² 
 ²± 
°± ² 
± ±²²± ° °±
 ²  
°²±²²  ± ° 
 ±²² ²° 
°± ²² °²
  ²
  
²° 
²

 ²
   ² ² °² ²
° ² ²²   °²² °° 
° ‏.   ² °²°  .‏ °
 ²  ² ‏  
   °
  ²
   °
² ±     °
²     
  ² ² ±  
° ± ±    ²  ±
       
       
° ²     
     ² 
     ²  
   ²  
² ²
 
² ²² ² ²²  ²² ²
 

   ²   ° 
   ² ²  ²
   ±  ²  
 °   ±  °  ° ±
²  ± ²± ² ² ± 
 ±  ² ±  ² ² ²  
±  ²±   °       ²  
  ²²²     ² ²  ± ²² 
         °    °
² ²²



 |
      
   jer^dfs
  
 
Cinematographer.Pro.v3.1.Incl.Keygen-BRD


Cracked by...: BRD Cult Size.....: 2
Suplied......: BRD Cult Date.....: 04/09/2012
Packaged.....: BRD Cult Type.....: Keygen
Protection...: Custom Os.......: WinALL



    
        ²
²²² ²


 |
      
  
  
 DESCRiPTiON 

Cinematographer Pro is a unique and powerful application for
capturing video on your Nikon D7000 or D5100. It has an
INSANE amount of features for an equally INSANE low price. If
you are looking for a video field monitor, Cinematographer
Pro has you covered. Why spend hundreds on a hardware video
monitor when you can use your laptop to achieve the same
thing?



URL: http://www.controlmynikon.com


    
        ²
²²² ²


 |
      
  
  
 iNSTALL NOTES 

Install the program and use our keygen.
Enjoy!




    
        ²
²²² ²


 |
      
  
  
 GROUP NOTES 


Team BRD is not responsible for the bad usage of this product.
This release is for EVALUATION PURPOSES ONLY.
if you like it, u MUST buy it, Software Authors deserve support!.

Remember, this is an INTERNAL SCENE RELEASE, we DONT support
the spread of this rls over web or p2p networks.


The Black Riders Cult is looking for:

<.> Experienced Crackers, Unpackers and keygenners.
<.> Software Suppliers.


t h e b r d [at] m a i l [dot] r u


°  ² °°° °°  ° ° °° °   °
²  ² ° °°°   °° ° ²°  ²
°  °° °°° °²²  °  ²²° °°  °
² °  °°°  ° ²°
 ° °  ²²  ° ° °
 ° °    ° ° °
° ° °  ° ° °
°    ° ° °
°    °   °
°  °    ° ° °
° ° °    ° ° °
° ° °    ° ° °
 ° °  ²²  ° ° °
 ° °  ²²²  ° ° °
° °  °°°  ° 
° °  °  ° °
²   
   

 |
      
   jer^dfs
  
 
you will never defeat the riddle of the black riders..

Keygen/Keygen.exe:F8F9F62F
Setup/ControlMyNikonCineProv31Installer.exe:FE0CA6C7
这里是其它用户补充的资源(我也要补充):
暂无补充资源