中文名: Nikon相机PC端联机控制工具
英文名: ControlMyNikon
资源格式: 压缩包
版本: v3.0.0.400
发行时间: 2012年
简介: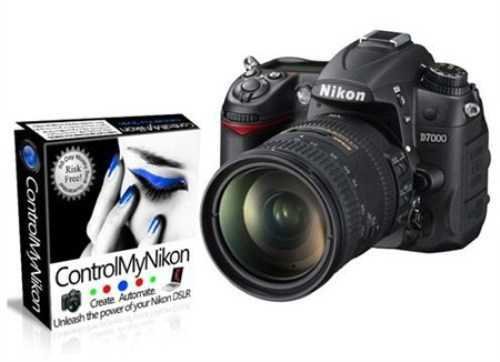 软件类型:软件>多媒体类
软件性质:破解软件
操作系统:windows
应用平台:Windows 7 (32-bit and 64-bit)
Vista (32-bit) (32-bit)
Windows XP SP3 (32-bit)
问题反馈:support@controlmynikon.com
网站链接:http://www.controlmynikon.com/cmn.html
软件介绍:


Nikon相机PC端联机控制工具
工作室的剧照和视频
创建,自动化。通过ControlMyNikon的无与伦比的控制,增加你的创造力和生产力。

兼容设备: D3, D3S, D3X, D40, D40X, D60, D80, D90, D200, D300, D300S, D700, D5000, D5100, D7000

Requirements:
Windows 7 (32-bit and 64-bit)
Vista (32-bit) (32-bit)
Windows XP SP3 (32-bit)
· 1.0 GHz processor (1.5GHz or faster processor recommended
· 512 MB RAM (1 GB or higher recommended)
· 1024 x 768 16-bit display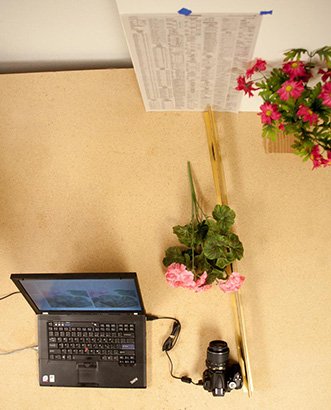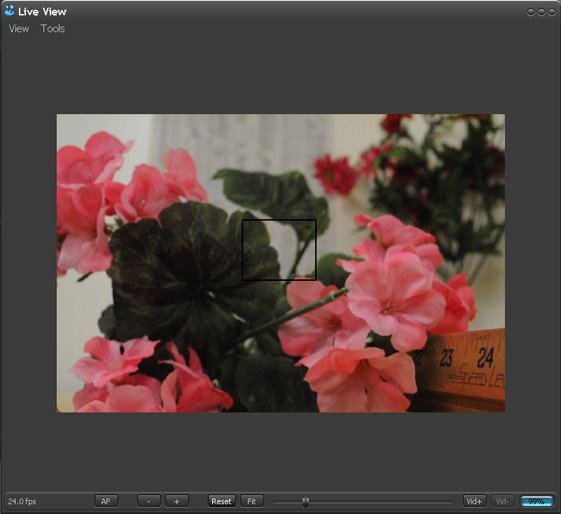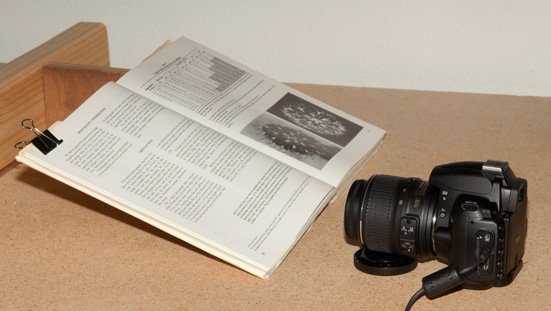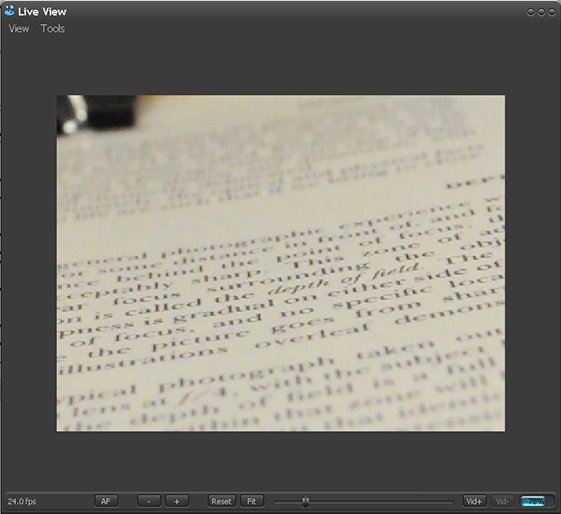 ========================================

下载链接来自SV
未经过安装测试与安全检测,使用者后果自负与本论坛无关
软体版权归原作者及其公司所有,如果你喜欢,请购买正版

========================================





ControlMyNikon is the THE BEST tethering software for Nikon DSLR's! It has a CRAZY amount of features for an equally CRAZY low price. If you are into portrait, macro, product, landscape, timelapse or HDR photography, ControlMyNikon has you covered. See what's new in version 3.0.
Adjust camera settings via an easy to use interface on the computer monitor rather than the tiny LCD display on the camera.
Using your keyboard, mouse or voice, command the camera to capture an image. The camera sends the image to the computer where you can review it on the monitor. ControlMyNikon comes with a built-in image viewer that shows the image histogram so you can see if there are any blown out highlights or shadows.
Handhold the camera, shoot, and have the resulting images displayed on the computer monitor for others to see. No more trying to show others what you just shot on that tiny camera LCD display!
See your camera's Live View (part 1) (part 2) display on your computer monitor. This is great for reviewing composition and especially for macro shots. Imagine being able to see the Live View image full-screen on your computer monitor, and then zoom in further to ensure you have that perfect focus for a tack-sharp image. Automated focus stacking included!
Store captured image files immediately on your computer and automatically copy them to another folder as an archive. No more plugging in memory cards or separate image transfer sessions!
Save your camera settings as a profile. For example, you could have separate profiles for 'Macro' and 'Portrait'. Just load a profile and your camera settings are automatically adjusted.
Did we mention voice control? Just configure Windows Speech Recognition, put on a headset with a boom microphone and command the camera to capture an image. This is a huge time-saver if you don't have an assistant to adjust lighting or composition.
Timelapses - Use the advanced intervalometer to create a series of timelapse images or video clips. You can even set a start and stop time and chain it with the bracketing function.
HDR - Use the full-featured bracketing function to capture great HDR sequences. You can even chain the intervalometer to bracketing to create timelapse HDR sequences!
Easy white balance calibration. Use any white or gray card to ensure that your color balance is always correct.
Control your camera with your smartphone or any web browser!
Use electronic sensors to trigger the shutter. Temperature, vibration, pressure and many other sensor options available!
Create a list of camera commands as a script and save it and run it anytime you like. Add repeatable accuracy to your workflow!
Optional fullscreen mode.
Multi-monitor support.
Built-in help.
25 free tutorial videos.


New Features:
· D5100 support.
· Cinematographer Pro, a dedicated video capture app for the D7000 and D5100.
· A new, simpler, faster, more reliable image browser.
· Configurable keyboard shortcuts.
· Powerpoint remote support.
· External triggers are now easier to configure.
· Easy white balance calibration.
· Intervalometer for timelapses.
· Bracketing for exposure and depth of field.
· Option to save to memory card on some models.
· Forward and reverse-tracking live view and video recording histograms.
· Enhanced live view image review.
· Live view image export.
· Live view overlay.
· Added live view aspect ratio cropping.
· Enhanced scripting.
· Zerene Stacker support.
· Comprehensive built-in help.

Bugs Fixed:
· Live View minimizing and maximizing issues.
· Live view performance on slow computers.
· Theme glitches.
· Live view image sometimes does not rotate.
· Images are overwritten if they have the same file name.
· Script command status icons not updating quickly enough.
· So...



代码
i'm the black rider, always faster than you...

°°°°
° °°±²²±²²°
 ±°°°° ± °° ±
°²   ±±  °° ° ²±
± ±² ²²  ±±±  ² ²² ² ²° 
° ± ±° ² °°² 
²±²²°
°°
²°²°²²
 ±²°± ± ²
°  ²
°² ² °²²²
± ° ²
 ²° ²
² °° 
° ±² ²
° °²²²± °
 ° °²° ±
 °²²²° °
  ²²  ±±
 ± ² 
 °°  ² °
²± ° ² ² ° °° °±
   °±²± ± ±±
°    °  
±    ² 
°² °² ² °°
² ²²²  ±
²²°² ± ± ±±
± ²²²  ² ± 
 °² ² °±²±° ±±±
± °  ²± ²²° ± °
° ° ²² ° ±
  ²
²± ² ²
 ² ²°°
° ²²²² °  °²°
± ² °²²± ± ±
² ²  ° ²²
 ²± ° ²  ±
°  ²°±  
² ²² ± ±±
² ²± 
 ² 
 ²± 
°± ² 
± ±²²± ° °±
 ²  
°²±²²  ± ° 
 ±²² ²° 
°± ²² °²
  ²
  
²° 
²

 ²
   ² ² °² ²
° ² ²²   °²² °° 
° ‏.   ² °²°  .‏ °
 ²  ² ‏  
   °
  ²
   °
² ±     °
²     
  ² ² ±  
° ± ±    ²  ±
       
       
° ²     
     ² 
     ²  
   ²  
² ²
 
² ²² ² ²²  ²² ²
 

   ²   ° 
   ² ²  ²
   ±  ²  
 °   ±  °  ° ±
²  ± ²± ² ² ± 
 ±  ² ±  ² ² ²  
±  ²±   °       ²  
  ²²²     ² ²  ± ²² 
         °    °
² ²²



 |
      
   jer^dfs
  
 
ControlMyNikon.v3.0.0.400.Incl.Keygen-BRD


Cracked by...: BRD Cult Size.....: 4
Suplied......: BRD Cult Date.....: 04/09/2012
Packaged.....: BRD Cult Type.....: Keygen
Protection...: Custom Os.......: WinALL



    
        ²
²²² ²


 |
      
  
  
 DESCRiPTiON 

ControlMyNikon is the THE BEST tethering software for Nikon
DSLR's! It has a CRAZY amount of features for an equally
CRAZY low price. If you are into portrait, macro, product,
landscape, timelapse or HDR photography, ControlMyNikon has
you covered.



URL: http://www.controlmynikon.com


    
        ²
²²² ²


 |
      
  
  
 iNSTALL NOTES 

Install the program and use our keygen.
Enjoy!




    
        ²
²²² ²


 |
      
  
  
 GROUP NOTES 


Team BRD is not responsible for the bad usage of this product.
This release is for EVALUATION PURPOSES ONLY.
if you like it, u MUST buy it, Software Authors deserve support!.

Remember, this is an INTERNAL SCENE RELEASE, we DONT support
the spread of this rls over web or p2p networks.


The Black Riders Cult is looking for:

<.> Experienced Crackers, Unpackers and keygenners.
<.> Software Suppliers.


t h e b r d [at] m a i l [dot] r u


°  ² °°° °°  ° ° °° °   °
²  ² ° °°°   °° ° ²°  ²
°  °° °°° °²²  °  ²²° °°  °
² °  °°°  ° ²°
 ° °  ²²  ° ° °
 ° °    ° ° °
° ° °  ° ° °
°    ° ° °
°    °   °
°  °    ° ° °
° ° °    ° ° °
° ° °    ° ° °
 ° °  ²²  ° ° °
 ° °  ²²²  ° ° °
° °  °°°  ° 
° °  °  ° °
²   
   

 |
      
   jer^dfs
  
 
you will never defeat the riddle of the black riders..

Keygen/Keygen.exe:FF686135
Setup/ControlMyNikonv30Installer.exe:FB0D350C
这里是其它用户补充的资源(我也要补充):
暂无补充资源