专辑英文名: Untold Stories
音乐风格: 电子
资源格式: MP3
版本: [Deluxe Version]
发行时间: 2010年11月24日
简介: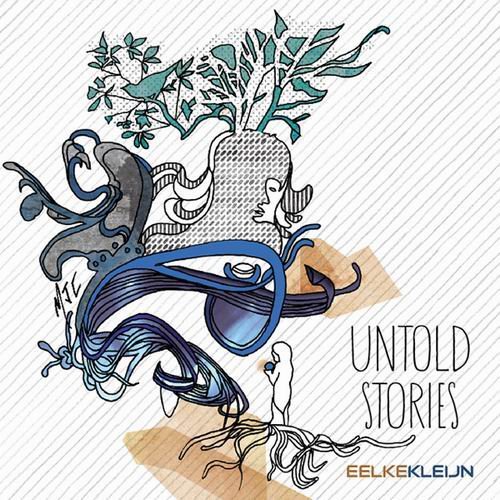 资源码率:320 kbps
版权所有:Manual Music
音乐类型:Progressive House/Minimal/Tech House

专辑介绍:

Eelke Kleijn.这位来自电音国度荷兰,新生代重量级的Progressive音乐制作人量身打造,Eelke所做的音乐融合了Electro-House、Trance和Breaks,架构出Progressive的型态,他的专长就是将这些不同曲风的歌曲,撷取出精华部份,加以串连后以新的姿态表现出来,所有声响虽然是出自人工但却自然的不着痕迹,Eelke跳脱出一般DJ的连续混音专辑,选择在不同曲风中展现出优雅的光芒,刻画出电子乐史诗的新一章。


引用
Rotterdam-based Eelke Kleijn is without any doubt one of the brightest stars on the house firmament these days. After having seen his debut album Naturally Artificial getting a release on Global Underground (and a myriad of chart-topping EPs and remixes), Eelke now returns with his second LP Untold Stories, a spectacular tour de force on which the young producer shows both his incredible skills as his rich taste in the broad field of electronic music.

Over the course of just a few years, Dutch DJ/producer and mstering expert Eelke Kleijn has proven to be one of the most skilled artists in the global house & techno scene. His debut release, the 8 Bit Era EP (which was instantly chosen as a weapon of choice by DJs such as Nick Warren, Dave Seaman and Hernan Cattaneo), was more than enough reason for the lauded Global Underground label to release Eelk's debut album Naturally Artificial, an album that went on to top international charts for many weeks and was praised for its daring yet incredibly versatile hybrid sound. It wasn't long after that Eelke found himself DJing at the world's most prestigious clubs.

Throughout the years, Eelke has developed himself into a multi-talented artist with a very broad vision on the electronic spectrum. The urge to experiment keeps on coursing through his veins, which has thus far lead to a myriad of highly impressive fuses of soaring progressive house, techno, tech-house and even elements of ambient-esque structures. Energetic and thematic, yes, but an emotive touch is never left out.

Untold Stories will be released on Paul Hazendonk's respected Manual Music, a label with an unmistakable talent for recognizing creativity and forward-thinking music. The concept behind the album is at least as intriguing as its content: Untold Stories has been written and produced as a single flow of constant dynamics, with tracks merely being chapters in a pulsating, flowing and shape shifting whirlwind of electronic genres. The result is an astonishing and highly inventive piece of cinematic brilliance on which Eelke once more redefines his own sound, whilst also reconfirming his status as one of the most creative and versatile artists in the game. Tracks such as the hauntingly mesmerizing Violintermezzo and the sizzling Arpeggiator Stories open the album in a very mellow and warm way, after which Eelke introduces a variety of stunning, more rhythmic material such as Nu Gaat Het Los and the spacey and highly emotive Theme For Spliffy. Eelk's music has even caught the attention of NIKE, who used the track Harpy for their global's For Victory?campaign. The result is a an astonishing, and inventive take on electronic music in the broadest sense of the word, the album itself blossoming into a flow of pulsating synth waves, distinguished melodies and next level club cuts with evergreen allure. An impressive tour de force by one of the most inspiring producers of his generation.
试听:
点击这里~!
专辑曲目:
01. Ortni
02. Violintermezzo
03. Arpeggiator Stories
04. Arpeggiator Stories Continue
05. Harpy
06. The Lone Ranger
07. Nu Gaat Het Los
08. Sad But No
09. Theme For Nosey (Intro Mix)
10. Theme For Nosey
11. Gevoelsplaat
12. Theme For Spliffy (Intro Mix)
13. Theme For Spliffy
14. Compact (feat. Nick Hogendoorn)
15. Survival Of The Fattest
16. Flavour Savor
17. Will I Love (feat. Niels Geuzebroek)
18. Bend It Like Bender
19. Untold Stories (Continuous DJ Mix)
这里是其它用户补充的资源(我也要补充):
暂无补充资源